Four charged with million-baht "black money' scam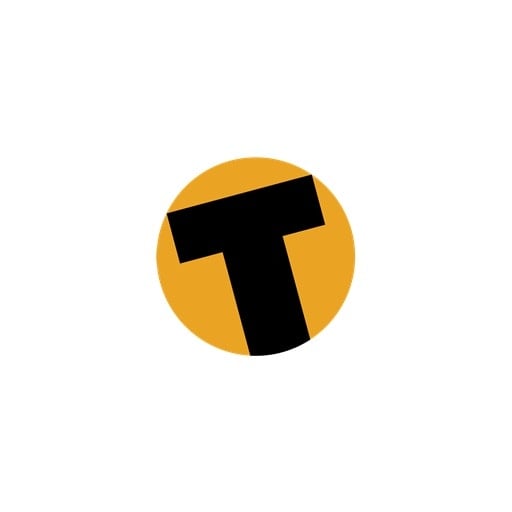 PATONG: Police on Wednesday charged four West African men with swindling a Patong restaurateur and his brother out of one million baht, using a classic "black money" scam. Pol Col Kokiat Wongvorachart, superintendent of Kathu Police Station, named the four arrested men as: Gala Sompson, 24, and David Woshington Je, 23, both from Liberia, and John Cacosta, 30, and Goodrid Jonatan, 37, from Sierra Leone. Two other gang members are being sought by the police. They were named as Arthur Gay, 30, the alleged ringleader, and Eric Gaye, 26, both from Liberia. Marco Benaglia, 33, the owner of a pizza restaurant in Patong, and his twin brother Paolo met the con-artists at the Expat Hotel in Patong. Woshington told them that his father was the chairman of a bank in Liberia responsible for handling aid from the United States. Woshington explained that the political situation in Liberia had deteriorated so much that his father had asked him to take two million dollars' worth of US aid and invest it in Thailand. Over the next three weeks, during meetings in Patong and Bangkok, he explained to the brothers that, in order to smuggle the aid – which was all in cash – from Liberia to Thailand, it had been dyed black so that customs officers in the two countries would not realize what it was. The problem, the Africans explained, was that the cash now needed to be "washed" using a special chemical in order to remove the dye, and the Africans did not have the money to buy the chemical. Their proposition was simple: the twins could buy the dyed notes (plus a "certificate" from the "American Bank Association") for just 150,000 baht. To buy the chemical to "wash" the notes, they would have to put up a further 800,000 baht, the Africans explained. The conmen arranged a demonstration at Marco Benaglia's house on Nanai Rd, Patong, during which a US$50 note was "washed". The Benaglia brothers agreed to go ahead with the deal. They handed over the 150,000 baht and received a suitcase full of black "notes". Marco Benaglia then borrowed 800,000 baht from a friend, which he handed over to Arthur Gay at a clandestine meeting outside the American Embassy in Bangkok last Friday. Gay reappeared a couple of hours later with bottles of what appeared to be the chemical. The partners then went for a lavish celebratory dinner at McDonald's in Patpong. After placing his order at the counter, Mr Benaglia turned around to see that his friends had disappeared. After waiting for an hour for them to return, he called the police. On Monday, the police arrested Sompson, Woshington, Cacosta and Jonatan in a hotel room in Bangkok. Arthur Gay and Eric Gaye had already left the hotel, taking the money with them. The four men were brought to Phuket for charges to be laid against them. "This is the third time this has happened in Patong," said Col Kokiat. "The first time, in 1991, the victim lost about 3 million baht. Fortunately, the police recovered the money and returned it. The second time, late last year, the victim was nearly tricked out of 300,000 baht". It is estimated that, with travel, meals and hotel costs included, Marco and Paolo Benaglia lost approximately 1 million baht.
Keep in contact with The Thaiger by following our
Facebook page
.
Never miss out on future posts by
following The Thaiger
.
Thai-Chinese Chamber of Commerce to propose Guangzhou-Phuket tourism route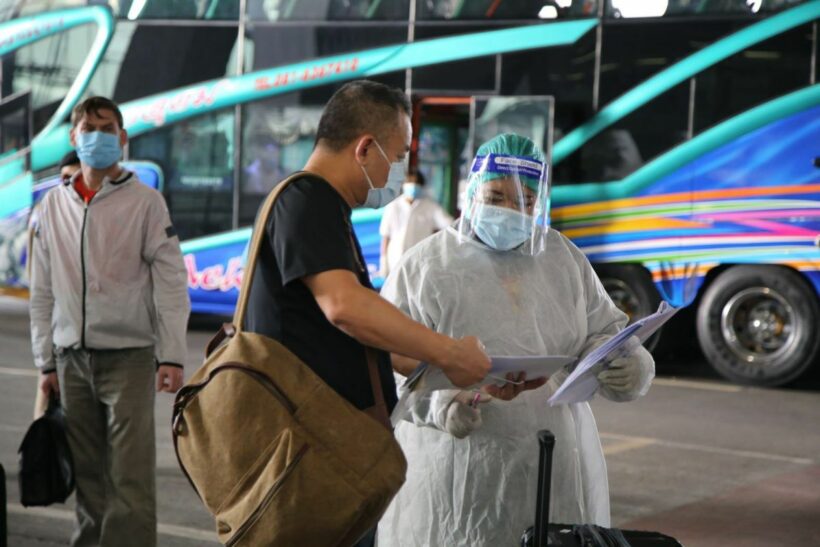 A tourism route from Guangzhou, China to Phuket could help the island province recover from the recession brought on by the pandemic and lack of foreign travel, according to the Thai-Chinese Chamber of Commerce. The president of the organisation, Narongsak Puttapornmongkol, says they plan to submit a letter proposing the route under a travel bubble scheme to the Centre for Covid-19 Situation Administration.
The Thai-Chinese Chamber of Commerce is proposing a travel bubble with around 20 cities in China with no recent coronavirus infections and considered to be at a low risk of spreading the virus. Travellers from Guangzhou recently entered Thailand on the new Special Tourist Visa. It was the second flight of international tourists since travel restrictions were imposed in late-March.
"We believe that the Travel Bubble and the quarantine reduction will resolve the tourism business, which is a huge economic opportunity to recover."
Once a vaccine is widely available, Narongsak suggests that those who wish to Thailand could also present their vaccination certificate or examination reports from the place of origin. He adds that the mandatory state quarantine period is likely to be reduced.
SOURCE: Pattaya News
Keep in contact with The Thaiger by following our
Facebook page
.
Never miss out on future posts by
following The Thaiger
.
Phuket officials concerned about virus risk from undocumented migrant workers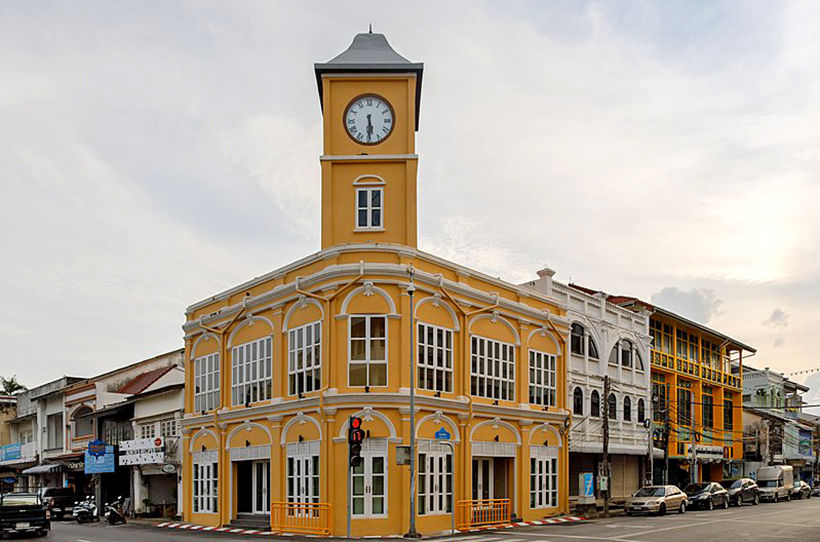 The discovery that 3 Thai nationals infected with Covid-19 returned from Myanmar and bypassed health checks and quarantine, has officials in Phuket on high alert. Over the weekend, it was discovered that a 29 year old Thai woman had illegally crossed from Myanmar and subsequently tested positive for Covid-19 after admitting herself to a Chiang Mai hospital. 2 other women who worked with her have also tested positive for the virus.
Phuket's deputy governor, Pichet Panapong, says news of the 3 infected Thai women who managed to enter Thailand without undergoing any health checks or mandatory quarantine, has officials on the southern island worried. He adds that local authorities are monitoring Burmese workers, calling on them to follow disease control measures if returning to Phuket from Myanmar. (It would appear he missed the bit about the 3 infected women being Thai, not Burmese)
In a report in the Bangkok Post, Pichet says officials are considering setting up a quarantine facility for any migrant workers already in Phuket illegally, adding that of the 59,900 registered migrant workers on the island, 80% are Burmese. The Thailand/Myanmar border is longer than 2,000 kilometres with hundreds of official and "natural" border crossings.
"People can also act as eyes and ears for the authorities. If they find something suspicious in their communities, they should alert immigration police or local police."
Phuket has 21 alternative quarantine properties, offering over 2,500 rooms in total, but arrival numbers are low. It's understood that only 11 people have applied to enter Phuket in the period December 4 – 12, and so far, only a single application has been received for January. There are currently 726 people in local quarantine, 20 in alternative local quarantine, and 4 people carrying out yacht quarantine. Since Phuket agreed to receive foreign-registered yachts, 6 vessels have entered its waters, with all passengers and crew carrying out quarantine on board, 6 kilometres from shore.
Pichet says that, at a meeting of the communicable disease control committee, the Thai Yachting Business Association submitted a proposal to manage cruise ships, and officials have also received a request to extend the opening hours of shopping malls over the New Year holiday.
SOURCE: Bangkok Post
Keep in contact with The Thaiger by following our
Facebook page
.
Never miss out on future posts by
following The Thaiger
.
Re-opening Thailand to tourism will be vaccine dependent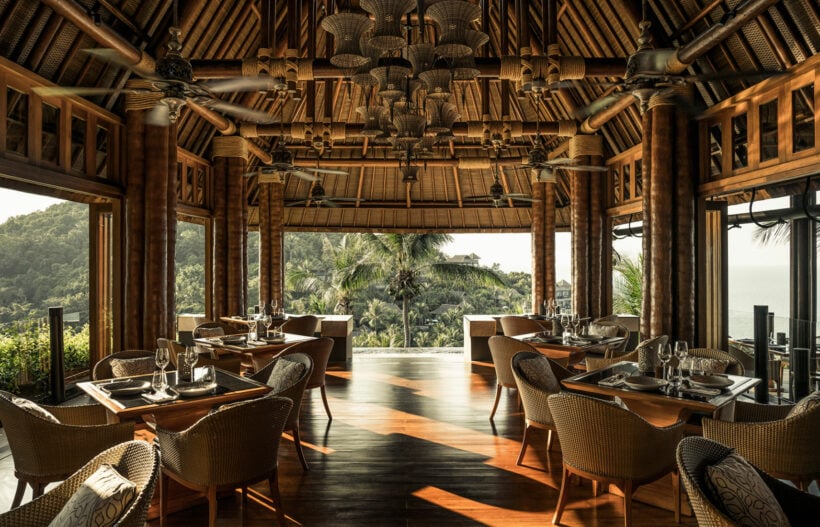 Bill Barnett from c9hotelworks.com continues to follow the difficult journey of the Thai hospitality industry. Traditionally, now would be the start of the country's highly profitable high season for the tourism industry. But not this year. Thai hotels find themselves in the middle of an existential crisis – either still closed, only partly open, or one of the few converted to limited ASQ traffic. The situation is dire, when you consider that between 15-20% of Thailand's GDP is linked to tourism.
In a speech this week Thailand's Prime Minster Prayut Chan-o-cha spoke clearly that only when a vaccine is approved, produced, and implemented, would the country open to substantial tourism. Given the current timelines and forecasts, this may not be likely until mid-2021 at the earliest, though subject to advancement if the process could be accelerated, which is unlikely.
For tourism and hotel stakeholders, the writing is on the wall that 2021, for the most part, will see a continued reliance on domestic travellers, and only in 2022 will there be a large-scale return in numbers of overseas visitors.
Given the winter spike in Asia, Europe, and North America of Covid-19, Thailand is not alone in relying on the vaccine to return tourism but the process will not be instant and the re-openings of borders will most certainly be staged.
HERE's a list of 113 Alternative State Quarantine hotels.
The business reality for Phuket and across Thailand is to plan for the worst in the coming six months and only expect 2022 to see a notable uptick.
Currently, the hotel sector continues to advocate to the Thai government and Central Bank for debt and financing relief measures and assistance in a social security supplement to retain staff.
While it's negative news, it at least allows for hotels to understand the challenges ahead, plan and adjust their operating models going forward. 'Survive the downturn' is the new mantra.
No vaccine, no entry. Read more HERE.
No vaccine, no flight. Read more HERE.
Keep in contact with The Thaiger by following our
Facebook page
.
Never miss out on future posts by
following The Thaiger
.