Former Kathu Land Office Chief found guilty

BANGKOK (The Nation): The Criminal Court in Bangkok on Monday sentenced former Kathu Land Office Chief Bunchoo Limraksasin to 20 years in prison after finding him guilty on 10 counts of demanding bribes for land titles between December 21, 2001 and March 8, 2003.

The court also found a second defendant in the case, 34-year-old Meena Kalra, guilty on seven counts of conspiring to launder money for Bunchoo. She was sentenced to seven years in prison.

The court heard testimony that Bunchoo had accumulated 5.4 million baht from processing land titles for one woman in 2002, including a final payment of 2 million baht in cash delivered in a gift-wrapped box to Bunchoo by the woman's land broker.

A warrant was issued for Bunchoo's arrest after the woman reported him to police, but Bunchoo, who was transferred to Ubon Ratchathani in June 2003, initially evaded arrest.

After a manhunt in Phuket and Phang Nga in July that year, officers from the Crime Suppression Division eventually arrested Bunchoo in Ranong on July 20, after his return from the Andaman Club casino and resort in Myanmar.

The charges against Bunchoo stated that he transferred more than 17 million baht to two bank accounts in Meena's name and bought a 2.1-million-baht condominium for her in Bangkok's Phaya Thai District.

Both defendants strenuously denied all charges, as well as allegations that they had been involved in an adulterous affair.

Regardless, the court found Bunchoo's denial of bribe demands and money transfers unconvincing, noting in its summary that it was unusual that Bunchoo's wife was unaware of the large transactions involving Meena.

Noting that Meena's monthly salary was only 5,000 baht, the court also found unconvincing her claim that she was able to amass 17 million baht in personal savings.

Meena had been employed as a part-time helper at the Kathu Land Office when Bunchoo was also employed there.


Read more headlines, reports & breaking news in Phuket. Or catch up on your Thailand news.
Fourteen kilograms of marijuana seized in pre-Songkran drug crackdowns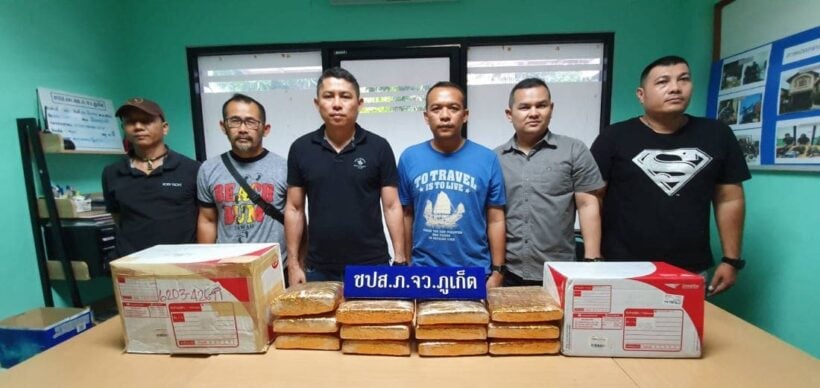 Phuket police have sized a total of 14 kilograms of marijuana in three separate cases, including intercepting parcel post yesterday. It's all part of the annual pre-Songkran drugs crackdown.
Phuket Provincial Police have seized a parcel box sent via Thai Post in Rawai where they found 12 kilograms of marijuana. Police are now tracking down the sender.
In the second case police have arrested 46 years old Kamon 'Noom' Teeratrakunchai in Wichit. Police seized one kilogram of marijuana inside a Kerry Express parcel box. The suspect has been charged with illegal possession of a Category 5 Drug.
And in the third case Patong police arrested a suspect near a market on Bangla Road in Patong. Police seized one kilogram of marijuana during that arrest. That suspect has also been charged with illegal possession of a Category 5 Drug.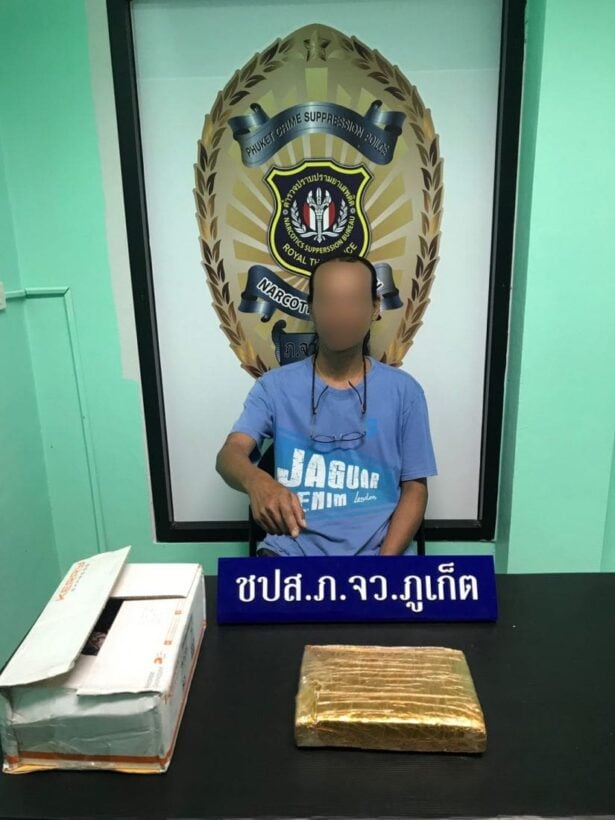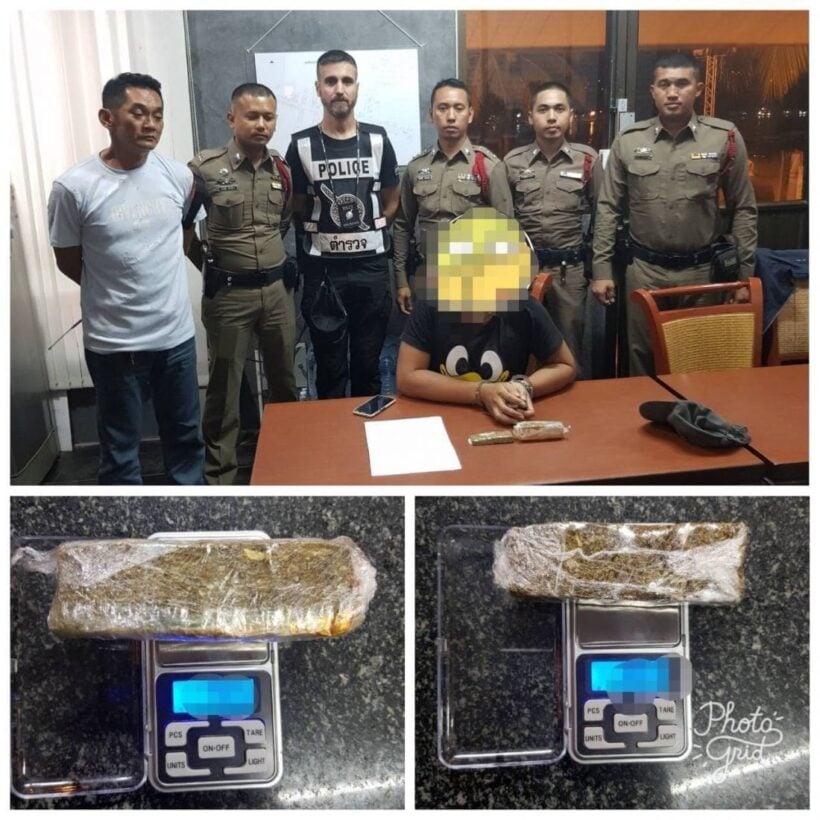 Emergency crews participate in fire drill at Phuket airport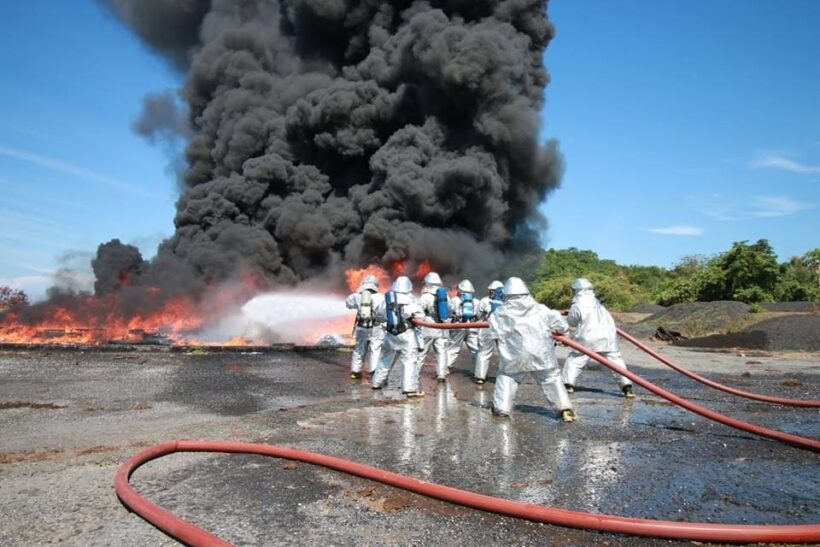 PHOTOS: The Phuket International Airport
Phuket International Airport emergency crews battled fake fires near the main runway today.
Firefighters and rescue workers were deployed on the tarmac as part of regular drills aimed at improving response times and emergency response efficiency. This was the first such drill at the airport this year.
Observing officials reported that the emergency crews were timely and effective in their response during the exercise. The drills follow a standard of the National Fire Protection Association (NFPA) and are carried out periodically to check on preparedness for various emergencies.
No flights were reportedly affected by the drill.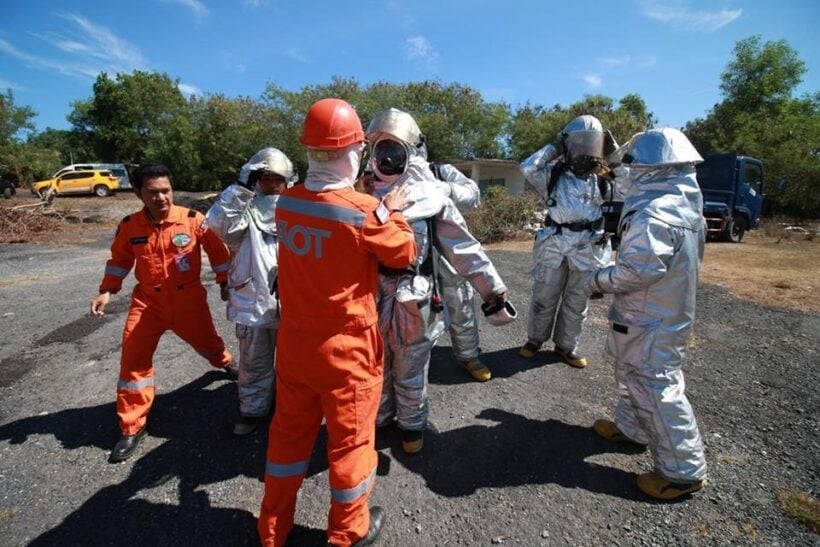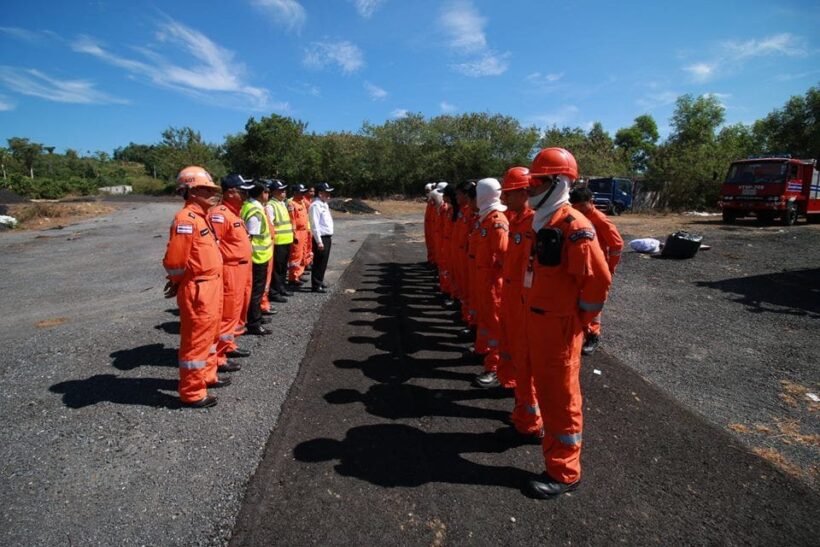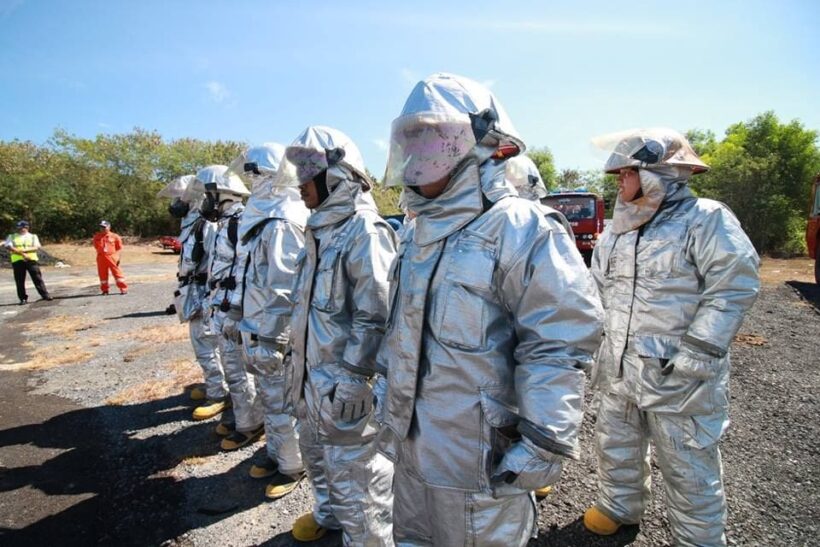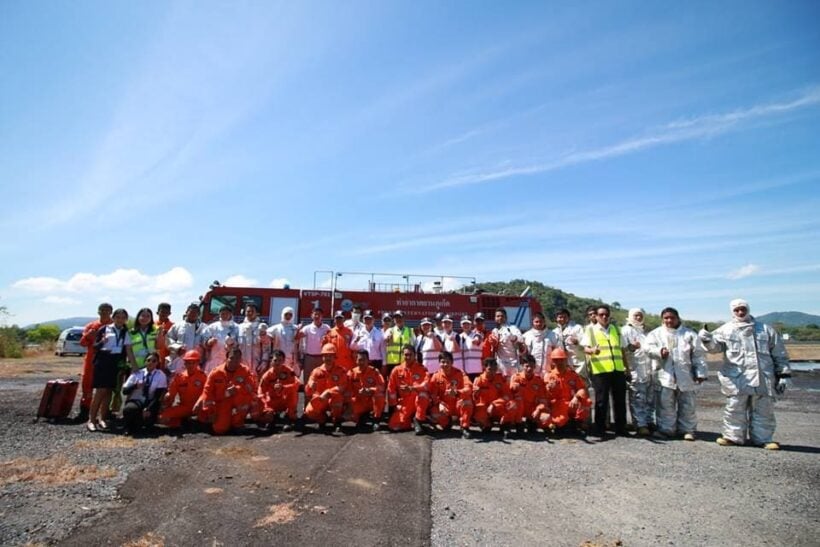 Power outage in parts of Chalong tomorrow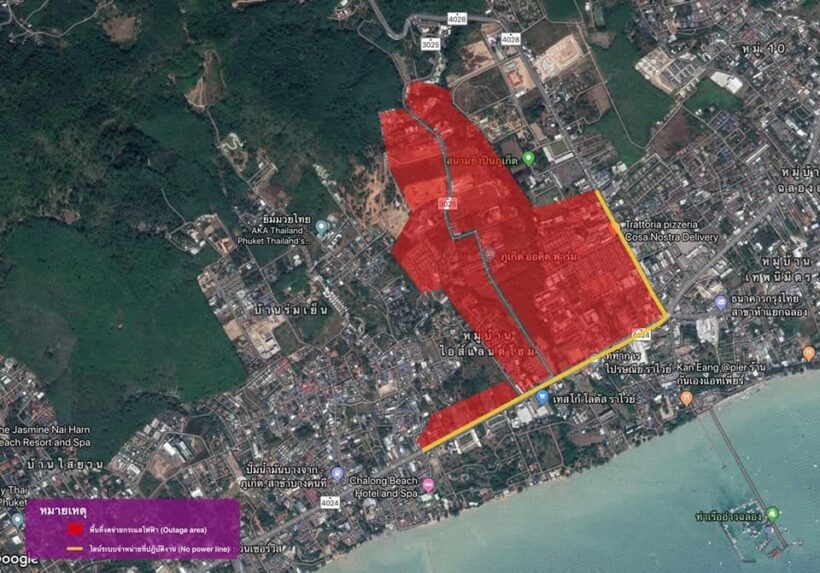 PHOTO: PEA
Residents of Chalong should be aware that there is a scheduled power outage from 9am to 4.30pm tomorrow (Tuesday) as the Provincial Electricity Authority (PEA) continues its work on high power voltage systems in the area.
The blackouts will affect the areas from the Shell petrol station on Patak Road to Bayshore law office opposite Chalong Beach Hotel on Wiset Road.
As always, the PEA apologises for the inconvenience.
For more information contact the Operations and Maintenance Department of the Provincial Electricity Authority on 07 652 1099 (24 hr)