Phuket
Fighters arrive for Pencak Silat World Championships in Phuket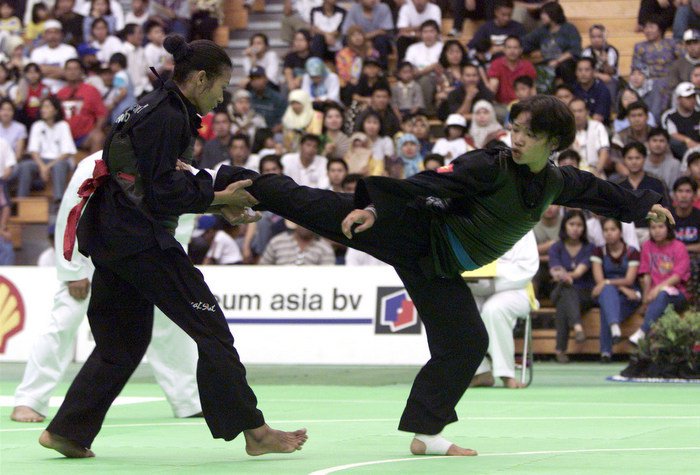 PHUKET: Fighters from 38 countries arrived in Phuket on Tuesday to take part in the 16th Pencak Silat World Championship, which will get under way at Saphan Hin this weekend.
"There will be about 1,000 people, including athletes and support staff, coming to Phuket for the competition," Nakrob Thongdaeng, deputy secretary general Pencak Silat Association of Thailand (PSAT), announced on Tuesday.
Although the event officially started yesterday, the preliminary fights in the tournament will start on
Saturday, with competitors fighting for the title of world champion in their respective weight divisions on January 16.
"Officials, coaches and athletes will use the initial days to make sure participants clearly understand the competition rules," Mr Nakrob explained . "We need to make sure we're all on the same page."
The opening ceremony will start at 2:30pm on Saturday and be chaired by Tourism and Sports Minister Kobkarn Wattanavrangkul.
"This will be the first time we have hosted participants from Afghanistan, Kazakhstan, Bangladesh, Pakistan, Kyrgyzstan, Turkmenistan and South Africa," Mr Nakrob said.
Entrants will compete in two categories: match and artistic.
"The match category has 11 weight classes for men and seven weight classes for women," Mr Nakrob explained. "And there are three categories for artistic competitions: solo, double and team."
Athletes competing in the Match fights will compete in 5kg weight divisions from 45-50kg through 90-95kg, with an open Above 85kg class.
Women will compete in 5kg weight divisions from 45-50kg through 70-75kg, with an open Above 65kg class for all comers.
For the artistic competitions, men will compete in two weight divisions, 45-95kg and above 85kg, while women will compete in 45-75kg and above 65kg classes.
During the press conference, Mr Nakrob dispelled the myth that Pencak Silat was purely an attacking martial art.
"The fun of pencak silat is that athletes get points for defending themselves, too," he explained.
"In fact, most winners are better at defense."
All are welcome to watch the fights.
"We would like to call on everyone to attend the competition and experience this sport and support the athletes," Mr Nakrob said.
"Entry to all competitions is free."
The tourney begins with the poll round of the competition at the Saphan Hin indoor Sports Center from 10am to midday on Saturday (Jan 10), followed by the preliminary rounds from 7:30am to 9:30pm that night.
The action continues with competition fights in three sessions – from 10am-midday; 2pm-6pm; and 7:30pm-9:30pm – daily on January 11-14.
The finals kick off at 10am on January 16.
— Chutharat Plerin