Court declines to move on Van Treeck extradition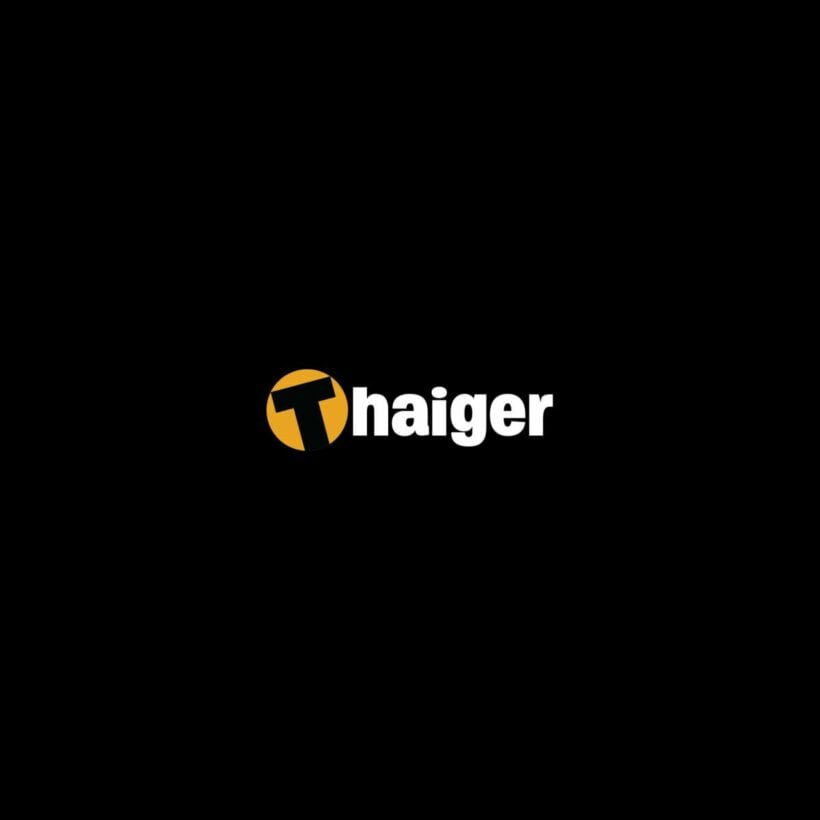 PATTAYA: Despite widespread media reports that murder suspect Sam Van Treeck is back in his native Belgium, the Pattaya Provincial Court has ruled that it will not follow up on the issue or seek his extradition unless he fails to turn up at a scheduled court appearance in December.

Van Treeck was 24 years old when he was arrested for the brutal stabbing murder of Phuket-based dive instructor Chompoonut Jeab Kobram in October last year. K. Jeab was found dead in Van Treeck's apartment in Pattaya. She had been stabbed 48 times.

Van Treeck has consistently denied the charge, claiming that K. Jeab was already dead when he arrived back home after going out to drink beer.

The Belgian was initially set free after posting police bail, and was later granted bail by the Pattaya Court on the day of his arraignment, September 20. He posted bail the following day using what Yongyuth Srikrit, a lawyer for K. Jeab's family, described as a "rented" chanote land title deed valued at about 1 million baht.

The Belgian Consul in Bangkok, Hilde Van Inthoudt, later confirmed that Van Treeck arrived in Belgium in October, surrendering to the Belgian Police.

Van Treeck talked with journalists in Belgium about his reasons for fleeing, though he has carefully avoided saying how he got out of the country. The terms of his release on bail stipulated that he was not allowed to leave Thailand.

Wiroj Tulaphan, Chief of Pattaya Provincial Court, told the Gazette that he was confident that Van Treeck would return to Thailand for his court appearance in December, and said that the Court was too busy to act on reports of suspects skipping bail unless they came through official channels.

"There are many news reports about foreign defendants fleeing [the country] after we grant them bail. We can't follow all of these reports all the time," he said.

"We won't investigate or contact the Belgian government. We will wait until the scheduled court appearance. If he doesn't appear, then we will know he has fled," he said, adding that this was normal Court procedure.

"In the period before the court appearance we don't care where a defendant is, as long as he is aware that he is prohibited from leaving Thailand," he said, adding that if Van Treeck fails to turn up for his hearing, the next step would be to contact his guarantor to try and locate him.

'If the guarantor doesn't tell the truth, or refuses to disclose his whereabouts, we will have to keep the bail money. Only after that can we issue a warrant for his arrest, after which time the public prosecutor can file a case to begin extradition proceedings," he said.

Public Prosecutor Porames Indharachumnum, head of the of the Pattaya Provincial State Attorney's Office, told the Gazette that the Pattaya Court had already rejected a written request by his office to investigate the possiblity that Van Treeck had broken the terms of his bail release by fleeing to Belgium.

"When the newspapers published this news [about Sam Van Treeck's arrival in Belgium], we immediately contacted the court, asking it to contact Mr Van Treeck's guarantor.

"But the court told us to wait until the scheduled court appearance in December, 2005, to see if Mr Van Treeck would appear before the court.

"Actually, the defendant is not allowed to leave Thailand, and we don't know how he did that. But there is no [official] confirmation [that he is out of Thailand], and that is the problem. If the court doesn't rule that he has fled, we can't begin the [extradition] process. The court believes he will come back for his court appearance," he said.

K. Pomares added that his office had also requested that the court order the defendent to appear before December, in order to ensure that he was still in Thailand.

The court rejected this request, too, and instead asked the guarantor about the whereabouts of Van Treeck. The guarantor replied that he didn't know, but assured the court that Van Treeck would be present for the December hearing, K. Pomares said.

"I don't know if he will come to the court appearance or not, but if he doesn't the court will seize the million baht posted as bail," he added.

K. Pomares explained that if Van Treeck fails to appear and the Court issues a warrant for his arrest, that warrant would be passed on to the Belgian Foreign Affairs Ministry by the Attorney General's Office.

"However, at that time it will be up to the Belgian government to decide whether to extradite him to Thailand, because if he is found guilty he could be sentenced to death under Thai law," he said, referring to the fact that the Belgian Government generally does not agree to extradition requests in such cases.

Jaroen Cooreman, a counselor with the Belgian Embassy, told the Gazette today, "We are still waiting for an official [extradition] request from the Thai authorities, but thus far we have not received any.

Until we receive one, there is nothing we can do. I don't know at this moment exactly where [Van Treeck] is. But at the moment he left Thailand, he went to Belgium and to the Belgian Police. So I assume that he's in Belgium."

Asked about the possibility of the Belgian Government complying with an extradition request, Mr Cooreman was non-commital, saying only that Brussels would consider what to do after receiving such a request.
📱 Download our app on Android or iOS for instant updates on your mobile
📧 Subscribe to our daily email newsletter
👍 Like/Follow us on Facebook
🔔 Subscribe to or Join our YouTube channel for daily video updates
Footbridges stop luxury yacht travelling from Phuket to Samui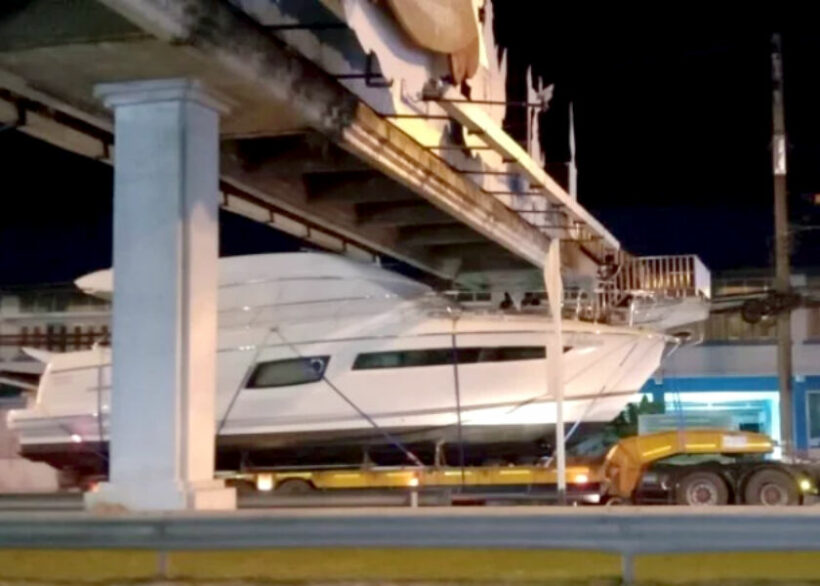 Footbridges in Phuket stood in the way of a luxury yacht travelling from its home in Phuket to Koh Samui when the boat was too tall to pass. Police received a call around 8 pm last night from the truck driver after his trailer carrying the yacht had trouble getting under one of several bridges for walkers to pass over the highway. The boat was travelling down Thepkrasattri Road, where it was stopped by the bridge near Baan Tha Reua School. The boat also had trouble at the pedestrian bridge at the Provincial Electricity Authority Thalang Branch and the bridge at Baan Lipon School in Srisoonthorn.
All the bridges were supposed to have a 5-metre clearance, though one observer speculated that all the repaving of the road over the years may have raised the road and lowered the clearance. Traffic police responded to the first bridge incident by sending officers to direct traffic and make sure bikes and cars didn't pass and impeded progress on freeing the boat. The second incident about 30 minutes later was resolved by letting air out of the truck's tires to lower it just enough to pass under the bridge. The third snag prompted the driver to go in person to the Thalang Police station to request help yet again.
This time police were less amused and suggested the truck driver try to resolve the issue himself and call back to the police only if he was unable to free the luxury yacht. A traffic police officer went to follow up with the stranded boat at the end of his shift and found the driver had given up and decided to return the yacht to its Phuket origin at Boat Lagoon Marina in Koh Kaew. The boat, now damaged from the bridge bumps, wasn't going to make it to Surat Thani to be sailed to Koh Samui on this journey. The boat radar had broken off on one of the bridges. No word on any major damage to the pedestrian bridges.
SOURCE: The Phuket News
📱 Download our app on Android or iOS for instant updates on your mobile
📧 Subscribe to our daily email newsletter
👍 Like/Follow us on Facebook
🔔 Subscribe to or Join our YouTube channel for daily video updates
Hotel blog suggests Phuket should push ahead with July reopening despite Covid surge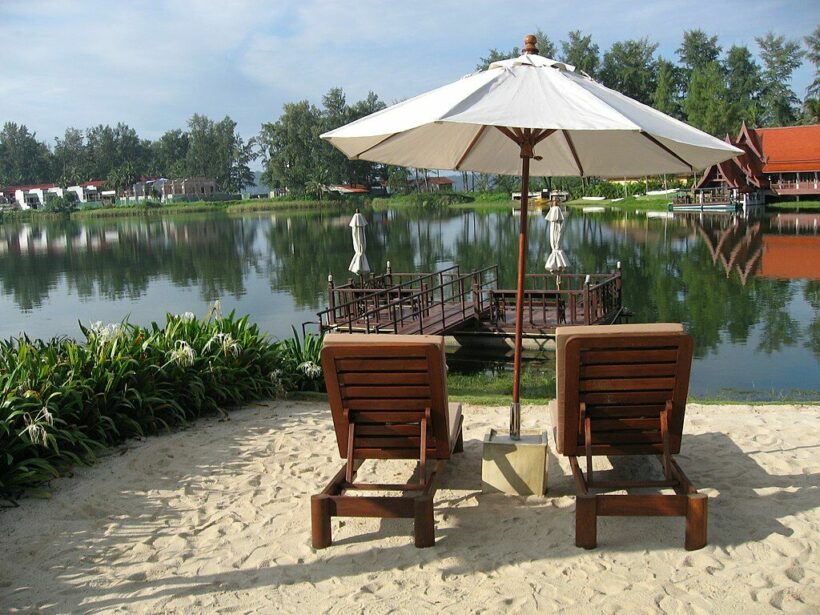 A hotel information blog is claiming that, despite growing Covid-19 numbers, Phuket should stick to its schedule in reopening to travellers without quarantine in July. That's only 2 and a half months away.
In an interview with the Director of Travel and Tourism Consulting at GlobalData, they stressed that while it is crucial to rein in the spread of Covid-19 and the B117 strain now menacing Thailand, the risk must not overshadow the need to push forward with vaccinations and the march towards eliminating the quarantine by July in order to save the tourism industry and all those dependent on it.
"The Phuket pilot program is essential in creating a path towards economic recovery for Thailand, a country heavily dependent on tourism. More than 17% of Thailand's gross domestic product is attributed to tourism and the Covid-19 pandemic has lead to the worst economic free-fall in over 20 years"
The blog acknowledges the inherent risk and possible appearance of foolishness to prioritise the plans to reopen and carry on with the same rollout schedule. But they urge Thai authorities to consider that July 1 is still 2 and a half months away, leaving ample time to recover and make progress towards the approaching Phuket reopening. A vital aspect of the reopening plan lies in vaccinating over 70% of Phuket's provincial residents, a sizable task, but one that brings great benefit with or without the scheduled reopening.
"Pushing ahead to achieve this goal puts Phuket on track to welcome back tourists, perhaps in a "bio-bubble", and restart the economy. The economy is desperate with household debt growing, pushing the government to enact emergency decrees to provide relief. These households need the return of tourism and the influx of cash international tourists will bring."
The blog hopes that Thai authorities can balance the necessary Covid-19 safety measures in Phuket to protect the Thai population with the economic need to bring back tourism. They believe that with sufficient measures in place, vaccinated locals could welcome vaccinated international tourists back to Phuket reopening safely in July.
SOURCE: Hotel News Resource
📱 Download our app on Android or iOS for instant updates on your mobile
📧 Subscribe to our daily email newsletter
👍 Like/Follow us on Facebook
🔔 Subscribe to or Join our YouTube channel for daily video updates
UPDATE: Field hospitals being established in Covid hot zones around Thailand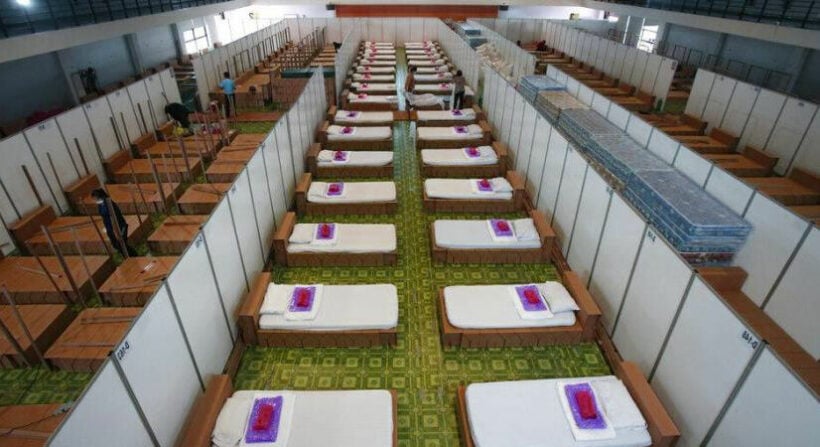 UPDATE: The field hospital in Bangkok's Bang Bon district, west of the Chao Phraya river, had its first 10 Covid patients today. The director of the medical services office of the Bangkok Metropolitan Administration says that the 10 patients into the makeshift hospital, located at the Chalerm Phra Kiat Stadium, will enable assessment of the performance by the medical team, before more patients arrive – Thai PBS World
ORIGINAL STORY: Despite the confident posture and Songkran going ahead, amid restrictions, there is a lot of background activity which suggest the authorities are getting ready for a surge of new infections at the end of the Songkran break, officially this Thursday (but in reality, next Sunday at the end of the weekend when most people who travelled home will return for a resumption of work).
The Thai lunar new year celebrations – Songkran – are the largest mass movement of Thais each year, a source for a huge leap in road deaths and accidents. And, this year, a potential super-spreader event.
Quietly, at least 3,000 extra beds have been prepared in 10 field hospitals around Bangkok. The government has also confirmed that additional field hospitals are being set up in other potential 'hot zones', including Phuket, Chiang Mai, Chonburi and Hua Hin. Some of them were set up last year, and since closed, and now being prepared for new positive infections.
One Thai person who had been in one of the field hospitals put together a check-list of things to take IF you end up as an invited 'guest' HERE.
The CCSA say they are looking for additional beds in hotels and previous state quarantine facilities (where repatriating Thais were housed for their free quarantine) to be used if needed.
This year's Songkran had bad timing, coming just a week after a number of major clusters were identified around some of Bangkok's popular nightlife areas in 3 key inner city districts. Even before Songkran these isolated clusters had already spread into the provinces. In the weekend before Songkran the government had already listed 37 provinces which had instigated some form of paperwork or restrictions for people who had been in any of the 3 Bangkok districts.
The government also leapt on the source of the new outbreaks – bars, clubs and entertainment venues – and promptly shut them down for at least 2 weeks. At this stage it looks likely that that ban will be extended beyond the 2 weeks and, depending on the extent of new infections following the Songkran holiday, additional restrictions will also be added.
Even today the Civil Aviation Authority published a number of new in-flight restrictions for passengers – another blow to the hard-hit domestic aviation sector.
📱 Download our app on Android or iOS for instant updates on your mobile
📧 Subscribe to our daily email newsletter
👍 Like/Follow us on Facebook
🔔 Subscribe to or Join our YouTube channel for daily video updates