Buried alive in Phuket: How much longer do we need to suffer the landslides?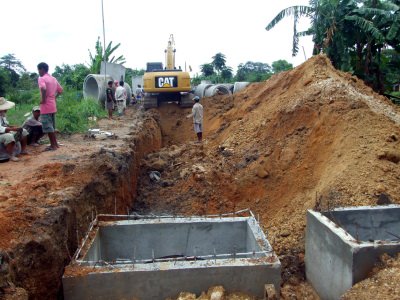 PHUKET: Another rainy season in Phuket, and yet another death from a landslide. The trench collapse on Monday that killed Burmese laborer Min Hla Thein came just nine days after new workplace 'health and safety' legislation came into effect.

[See news feature, pages 4-5, current issue of the Phuket Gazette. Digital subscribers click here to download the full newspaper.]

Among the main aims of the new regulations is to make companies legally liable for not following safety requirements laid down by law and company policy.

Anyone in the construction industry would not have to look far to discover that when digging trenches in questionable earth, the first priority is to reinforce the walls to ensure that workers are not crushed by a cave-in.

Whether the lack of reinforcement of the trench walls will be unearthed by the "investigation" into this latest incident remains to be seen, but the news of another landslide death should not have come as a surprise. Phuket's safety record in this regard speaks for itself.

Last year, project foreman Thawisak Nukaeo and a laborer identified only as "Neung" died while – in a bitter irony – they were building a retaining wall for a resort under construction on Soi Sang Krasee off Nanai Road in Patong.

The other worker caught by the landslide, identified only as "Sorn", escaped death but was rushed to hospital for serious injuries.

In 2008, three Burmese were crushed by a landslide at a construction site on 50 Pi Road.

In 2007, a landslide off Nanai Rd left buildings hanging precariously while smothering a Burmese laborers' camp below and trapping an 18-month-old child. Luckily, no one was killed in that incident.

Earlier this month guests and staff at the Orchidee Residences in Patong escaped almost certain death when boulders hurtled down from a road construction project high in the hills above them, crashing into the building, uprooting trees and bringing down countless tons of earth.

And just this week, several tumbling boulders threatened Orchidee and its occupants once again, the rocks having originated – again – from the very same construction site. [See story here.]

And all this follows year after year of public warnings and "landslide preparedness" training exercises. How much more warning do we need to stop the construction site carelessness?

One common denominator throughout all these landslides over the years is that the first to suffer are inevitably Phuket's ubiquitous Burmese workers, the unsung heroes of the island's construction boom.

But at least this year there's something new: We have a person's name to report, not just a nickname or a no-name somebody who paid with his or her life for helping to develop a "Greater Phuket".

Perhaps now with a new death fresh in people's minds, contractors might exercise more caution. The least they can do is to build the retaining walls and any other reinforcement barriers first and get on with the rest of the work thereafter.

Whether the island's developers and contractors will start doing this as an "industry standard" remains to be seen, as does the matter of enforcement of the new regulations.


Read more headlines, reports & breaking news in Phuket. Or catch up on your Thailand news.
Fourteen kilograms of marijuana seized in pre-Songkran drug crackdowns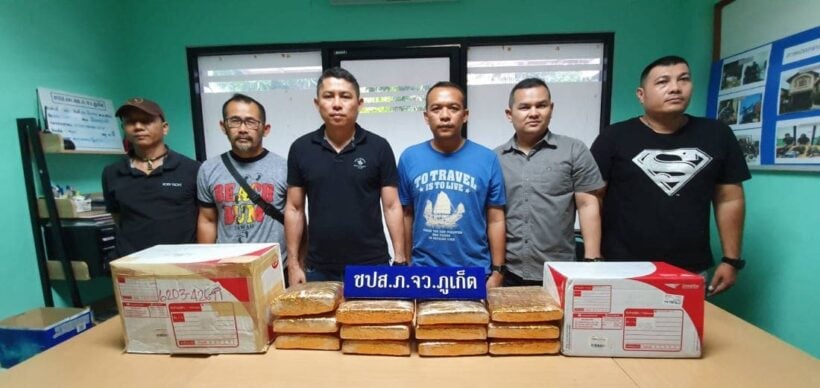 Phuket police have sized a total of 14 kilograms of marijuana in three separate cases, including intercepting parcel post yesterday. It's all part of the annual pre-Songkran drugs crackdown.
Phuket Provincial Police have seized a parcel box sent via Thai Post in Rawai where they found 12 kilograms of marijuana. Police are now tracking down the sender.
In the second case police have arrested 46 years old Kamon 'Noom' Teeratrakunchai in Wichit. Police seized one kilogram of marijuana inside a Kerry Express parcel box. The suspect has been charged with illegal possession of a Category 5 Drug.
And in the third case Patong police arrested a suspect near a market on Bangla Road in Patong. Police seized one kilogram of marijuana during that arrest. That suspect has also been charged with illegal possession of a Category 5 Drug.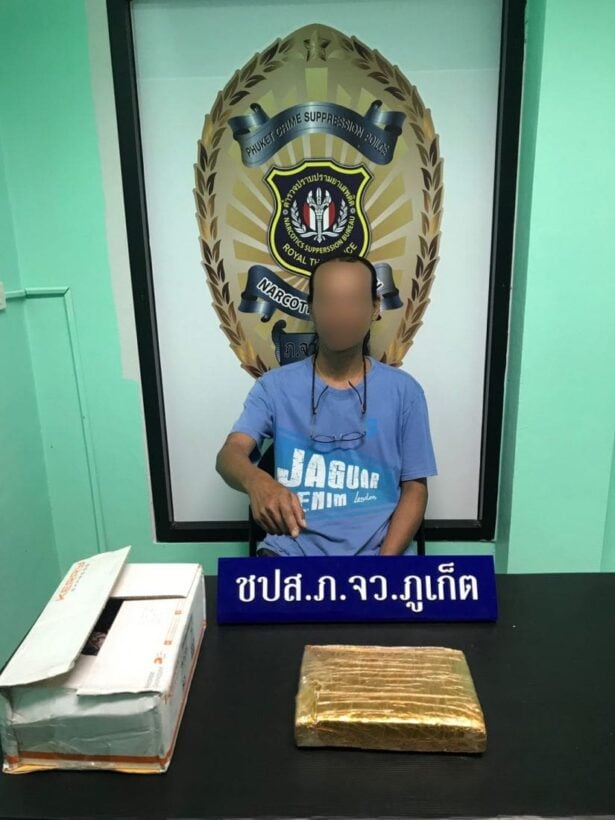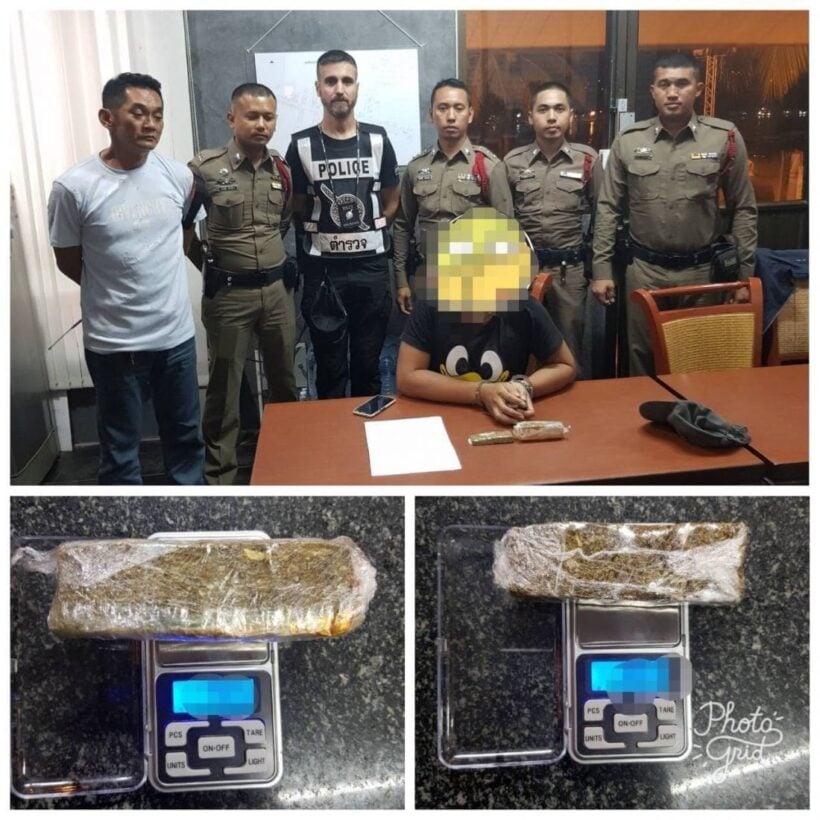 Emergency crews participate in fire drill at Phuket airport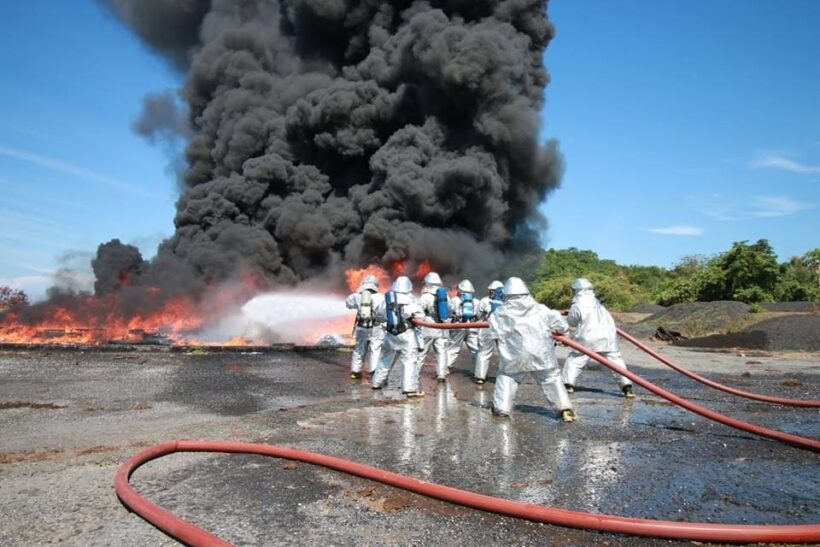 PHOTOS: The Phuket International Airport
Phuket International Airport emergency crews battled fake fires near the main runway today.
Firefighters and rescue workers were deployed on the tarmac as part of regular drills aimed at improving response times and emergency response efficiency. This was the first such drill at the airport this year.
Observing officials reported that the emergency crews were timely and effective in their response during the exercise. The drills follow a standard of the National Fire Protection Association (NFPA) and are carried out periodically to check on preparedness for various emergencies.
No flights were reportedly affected by the drill.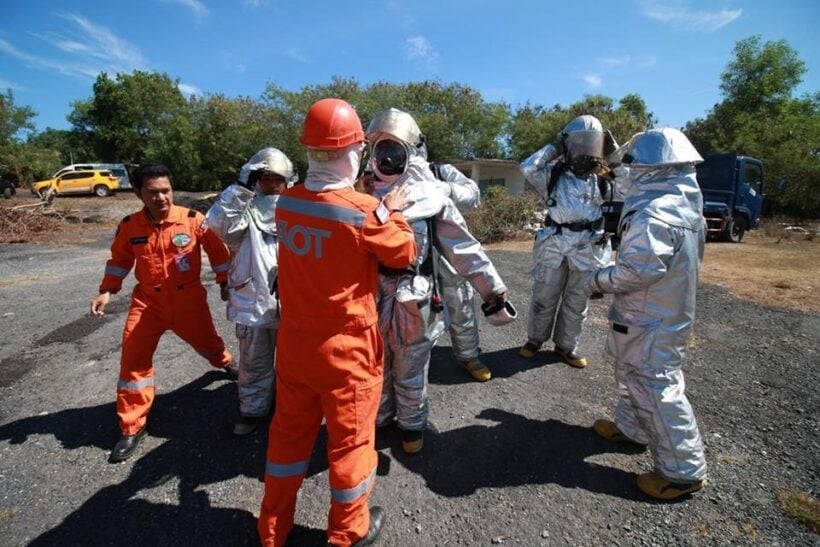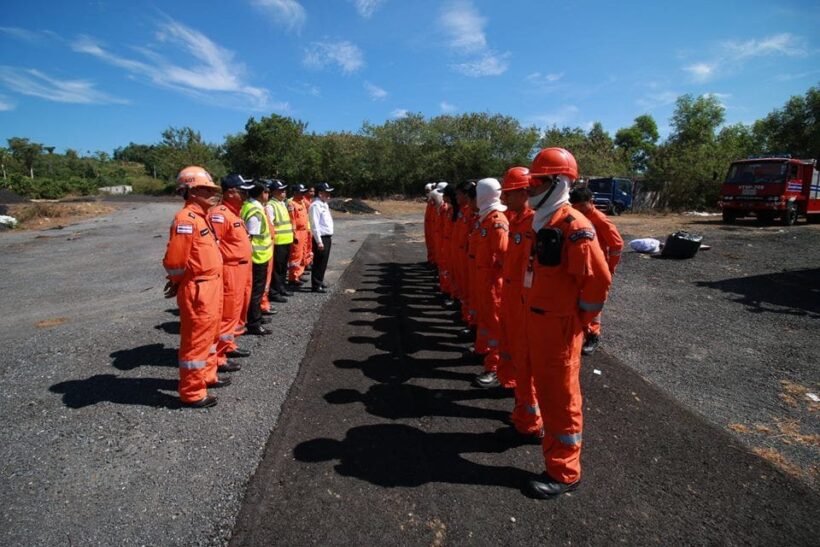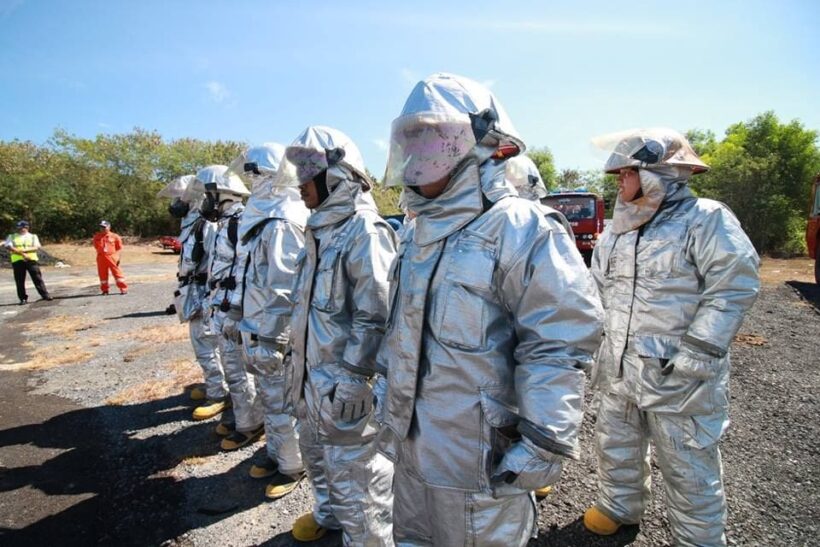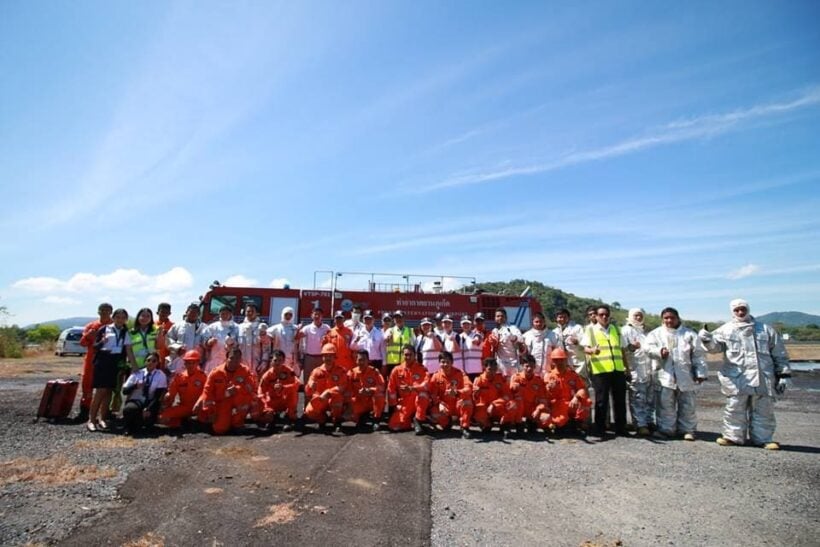 Power outage in parts of Chalong tomorrow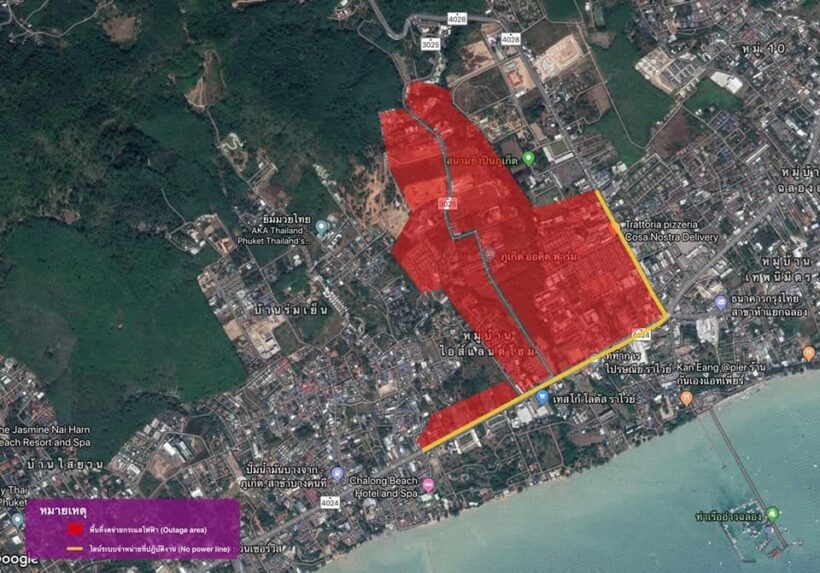 PHOTO: PEA
Residents of Chalong should be aware that there is a scheduled power outage from 9am to 4.30pm tomorrow (Tuesday) as the Provincial Electricity Authority (PEA) continues its work on high power voltage systems in the area.
The blackouts will affect the areas from the Shell petrol station on Patak Road to Bayshore law office opposite Chalong Beach Hotel on Wiset Road.
As always, the PEA apologises for the inconvenience.
For more information contact the Operations and Maintenance Department of the Provincial Electricity Authority on 07 652 1099 (24 hr)