Australian Govt rejects Bamford blast over Phuket rape claim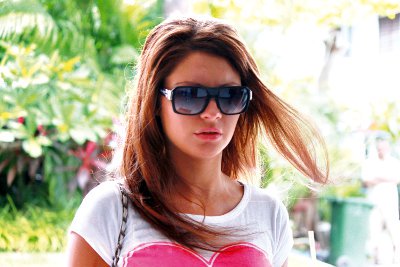 PHUKET: The Australian Government has flatly rejected allegations by one of their own citizens, Stevie Bamford, who went on Australian national television and accused embassy officials of telling her to lie about her alleged sexual assault ordeal on Phuket.
Ms Bamford, 21, alleged on the prime-time television showToday Tonight that Australian consular officials told her to confess to lying to police about being raped by three men in a tuk-tuk in Patong on June 10 – so she would be able to "walk away" from the incident.
However, in an email to the Gazette, a spokesperson for the Australian Department of Foreign Affairs and Trade (DFAT) stated that Australian consular officials at no time gave legal advice to Ms Bamford, or advised her to sign any statement.
Consular officials urged her repeatedly to engage a lawyer to advise her on legal proceedings, said the email.
"Consular officials from Canberra, Bangkok and Phuket provided extensive consular assistance to Ms Bamford, her boyfriend, her mother (while in Phuket) and her father (who remained in Australia) during the entire period from the initial rape investigation, her arrest, the court hearing, the lead-up to detention, detention and deportation from Thailand.
"Officials accompanied Ms Bamford to the police station during the initial investigation of her claims. A female Consul from the Embassy in Bangkok subsequently flew to Phuket to provide Ms Bamford additional assistance and to ensure that her rape allegations were taken seriously by police and that she received the appropriate medical attention.
"The Consul was present when Phuket police showed CCTV footage from the night of the alleged rape. During her subsequent arrest, consular officials provided extensive assistance."
During her exclusive interview, billed as "Terror in Thailand" and introduced as "a chilling story of how an overseas holiday can go horribly wrong", Ms Bamford tells Laura Sparkes, a senior Sydney-based reporter for the program, howshe was held down and sexually assaulted.
Although the interview and footage shown was mostly produced in a way to support Ms Bamford recollection of events, and accuse the Australian authorities of encouraging a cover-up of a horrific encounter, it also questioned the veracity of those claims.
"Stevie Bamford is either a young woman denied justice in the most horrific way, or she's a very convincing liar," narrated interviewer Ms Sparkes.
During the interview, Ms Bamford explained that she was out enjoining the Patong nightlife with her boyfriend Tim Michael. "Somehow we lost each other in a mass of people," she said.
However, in her previous statement to police when reporting the attack, Ms Bamford said that she and her boyfriend had argued, and he had stormed back to the hotel alone.
During the initial investigation by Patong Police, the motorbike taxi driver who took Ms Bamford back to the hotel said that he had escorted her to her room so she could get money to pay him. While she got the money, he noticed that broken items were scattered around the room.
In her narrative of events on the night of June 10, Today Tonight interviewer Ms Sparkes said, "Unable to contact Tim, drunk, disorientated and a little scared, Stevie says she walked toward the beach looking for a tuk-tuk taxi ride home. She then claims she was grabbed."
Ms Bamford described being held by three men in what she believed to be a tuk-tuk. "It was a bit of a blur to me… I remember getting pushed down to the floor."
When asked by Ms Sparkes where this occurred, Ms Bamford said, "I remember there was a roof above my head so I thought… just assumed it was a tuk-tuk… there were three men at the time… someone was holding my arms back, above my head and someone started taking my clothes off me and trying to sexually assault me."
While Ms Bamford is telling Ms Sparkes of her ordeal, images are shown of bruising to Ms Bamford's legs and small scratches to her back.
In the exclusive interview, Ms Bamford also accused Patong Hospital of not providing her with the results of a rape test.
While showing receipts from the hospital for tests that included "jabs", "medicines" and a pregnancy test, Ms Bamford alleged that hospital staff denied showing her the rape test results, claiming that she had never received treatment at the facility.
Both Ms Bamford and her boyfriend reiterated that they were put in a position where Ms Bamford had no alternative other than to sign a confession saying that she had fabricated the whole rape story and lied to police.
It was either sign the confession or be jailed for more than three years for being found guilty of lying to police, Ms Bamford said.
Ms Sparks asked directly: "So the Australian Embassy were telling you to lie?"
To which Ms Bamford replied: "Yes, basically. They said 'It's for your best interests'."
After Ms Bamford was sentenced to 15 days' detention, her father, former Australian international rugby league player Peter Tunks, said he was phoned by an Australian Foreign Affairs official, who apologized for the sentence his daughter was given.
"She said that it was virtually unheard of in this kind of plea-bargaining case," Mr Tunks said.
The bewildered father told Ms Sparkes that he was told that "all his daughter had to do was drop the charges, say she made it up and she'd get a slap on the wrist and get out".
Although Mr Tunks did not attribute that statement to anyone in particular, it came right after Ms Sparkes had accused the DFAT of "hiding behind off-the-record chats and emails".
Regardless, the DFAT are adamant that Australian consular officials in Thailand did not tell Mr Tunks that his daughter should lie and that he first time a consular official in Thailand spoke to Mr Tunks was after Ms Bamford had confessed, been convicted and sentenced.
In DFAT's email to the Gazette, the spokesperson wrote: "At no stage did consular officials in Canberra tell Ms Bamford's father (Mr Peter Tunks) that it was 'in Stevie's best interests to lie' by signing a statement. Canberra consular officials' first contact with Mr Tunks was on the evening of 19 June, 4 days after her court hearing at which she was sentenced to 15 days' detention.
"The signing of a statement was not discussed during this, or subsequent conversations between Mr Tunks and consular staff. Consular staff underlined that DFAT was not able to provide legal advice and encouraged Mr Tunks to address legal aspects of her case with a lawyer.
"Subsequent contacts between Mr Tunks and consular staff took place on 20 June, 21 June, 22 June, 25 June, 26 June, 28 June, 3 July, 4 July, 6 July, 13 July and 18 July. DFAT records show that at no time was the signing of documents by Ms Bamford discussed in these conversations."
In the Today Tonight program, Ms Bamford went on to describe the "prison cell" where she spent her 15-day detention. "It was just a small cell. You just slept on little disgusting mattress on the floor [which] had like blood and stuff all over it," she said.
However, Ms Bamford was detained at the Bang Jo dentition facility in Cherng Tal
— Mark Dee
Keep in contact with The Thaiger by following our Facebook page.
Never miss out on future posts by following The Thaiger.
Phuket police confirm speed limit of bypass road after locals complain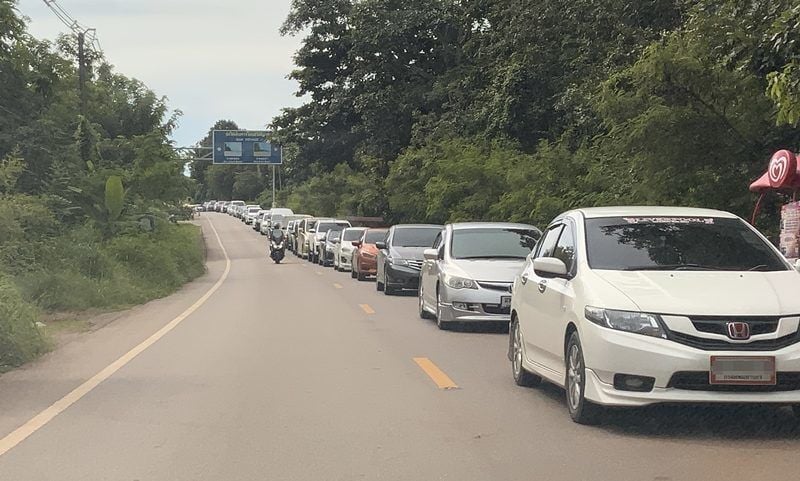 Phuket police are confirming the island's bypass road speed limit as 50 kilometres per hour. That is, despite years of back and forth between motorists and the law. The latest announcement comes after locals posted online copies of their speeding tickets, which showed the confirmed limit. The stretch of road, almost the only stretch of road where you could get a car up to 100 kph, has long been a speedway for cars, trucks and vans.
The reason they are complaining is due to the fact that they say they were under the impression that speeding tickets would only be given to those caught exceeding 100 kilometres per hour along the bypass. They say police have assured for years that this would be the case.
Phuket City Traffic Police Deputy Chief Rungrit Rattanaphakdee says that normally motorists are allowed to drive up to 80 kilometres per hour on municipality roads but the bypass road's speed limit is 50 kilometres per hour.
"Although drivers of private cars and motorbikes can drive not over 80 kilometres per hour on municipality roads in accordance with the Road Traffic Act B.E. 2522, all drivers must follow the 50 kilometres per hour signs installed along the bypass road."
But his interpretation of the law contradicts a statement in 2015 by former Phuket Highways Office Chief Samak Liedwonghat and Teerawat Liamsakun, who was Phuket City Police Chief at the time. Samak said back then, that the signs with a white background and red circle are advisory only. In other words, not mandatory. Teerawat also concurred with Samak, in 2015, by saying that the signs were advisory only but warned that drivers may have an accident if they don't comply with the advisory speed limit on the signs.
"Actually, speed is limited by law on this road [the bypass road] to 80 kilometres per hour in tessabaan (municipal) areas and 90 kilometres per hour in other parts. Our speed cameras are set to detect vehicles going faster than 100. Anyone caught going faster than that risks receiving a speeding ticket in the mail."
Now, Rungrit says the speed limit is mandatory but motorists would not be issued tickets by the speed cameras unless motorists' speeds were higher than 100 kilometres per hour.
Locals say they are still confused as they say Rungrit didn't respond as to why the motorists were being ticketed when travelling under 100 kilometres per hour as he maintains that fines are only given to those going over 100 kilometres per hour. The photos of the tickets showed most of those ticketed to be travelling at speeds of 90-99 kilometres per hour, which directly contradicts Rungrit's new interpretation of the law.
"….So far we have had tickets issued only to the drivers who drove faster than 100 kilometres per hour."
"The signs are there to remind drivers to drive carefully under the speed limit, as normally drivers drive very fast on the road, leading to accidents."
"We are trying to use technology to charge drivers' behaviour, so we use speed cameras and have tickets sent to their homes. As you can see, we never set up any checkpoint along the bypass road, except during the long holidays."
To be clear, Rungrit says the bypass road speed limit is 50 kilometres per hour, but you may be ticketed if your speed exceeds 100 kilometres per hour. That is, despite locals receiving tickets for going 90-99 kilometres per hour.
SOURCE: The Phuket News
Keep in contact with The Thaiger by following our Facebook page.
Never miss out on future posts by following The Thaiger.
UPDATE: Confusion over Covid-19 tests for visa extensions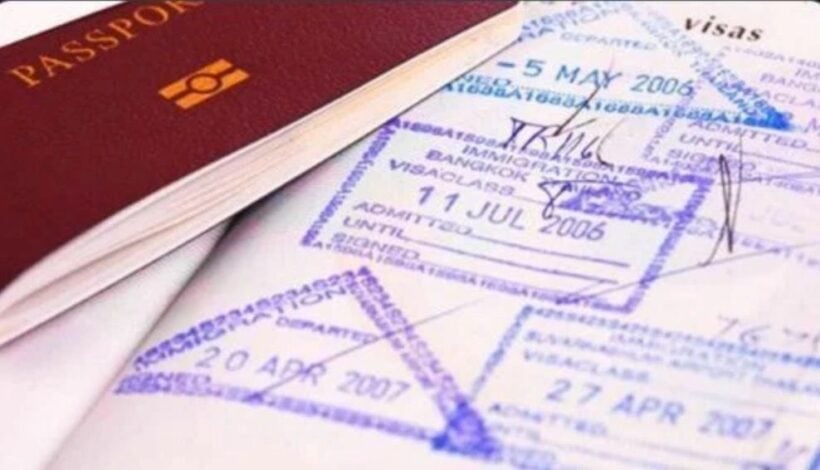 UPDATE: Khaosod English removed a story on Covid-19 tests for those seeking visa extensions and replaced it with the article "Immigration backtracks on plan to require Covid-19 test for visa extensions." They say the previous report sparked uproar among expats and immigration police spokesperson has since apologised for the misunderstanding.
Original article…
Confusion reigns today over whether Covid-19 tests will be required for visa extensions. While The Phuket News spoke with an immigration official who said "no… you don't need a Covid-19 test to extend your visa or apply for a work permit", Khaosod English wrote an article headlined "Covid-19 test will be mandatory for all visa extension".
The Thaiger also contacted a respected visa agent who said Covid-19 tests are, indeed, now required for applying for both visa extensions and work permits, even renewals.
The Thai Immigration Bureau has not made any official announcement regarding Covid-19 tests. Talk about Covid-19 tests for foreigners was brought up after a rule was published in the Royal Gazette last month, officially adding Covid-19 to a list of dangerous diseases, prohibiting those infected with any of the listed illnesses from entering the country.
Immigration Police Bureau spokesperson Archayon Kraithong told Khaosod English that proof of a negative Covid-19 test will be required for visa extensions, regardless of how long a foreigner has stayed in Thailand. On the other hand, Phuket immigration deputy chief Nareuwat Putthawiro told The Phuket News that Covid-19 tests will not be required for visa extensions or work permit applications.
"We do not require any medical documents for an application to renew a visa, because there are few foreigners' movements outside Phuket. Most of them live and work in Phuket, and have done so before the new wave of Covid-19… So they do not have to worry about it. Everything is still the same."
Medical exams are currently already required for most work permit applicants (including tests for Syphilis and Elephantiasis). A visa agent told The Thaiger that Covid-19 tests have been added to the medical examination requirements for work permit applicants. But, on the other hand, Phuket immigration says they DO NOT require Covid-19 tests for work permit applicants.
"We have not received any notices about Covid-19 requirements for processing applications to renew visas. If we do receive any such orders, we will let the public know."
It isn't the first time there has been conflicting statements coming out of different officials, in different immigration offices on different days.
SOURCES: Phuket News| Khaosod English
Catch up with the latest daily "Thailand News Today" here on The Thaiger.
Keep in contact with The Thaiger by following our Facebook page.
Never miss out on future posts by following The Thaiger.
Visitors to Phuket from "highest risk" areas must show Covid-19 test results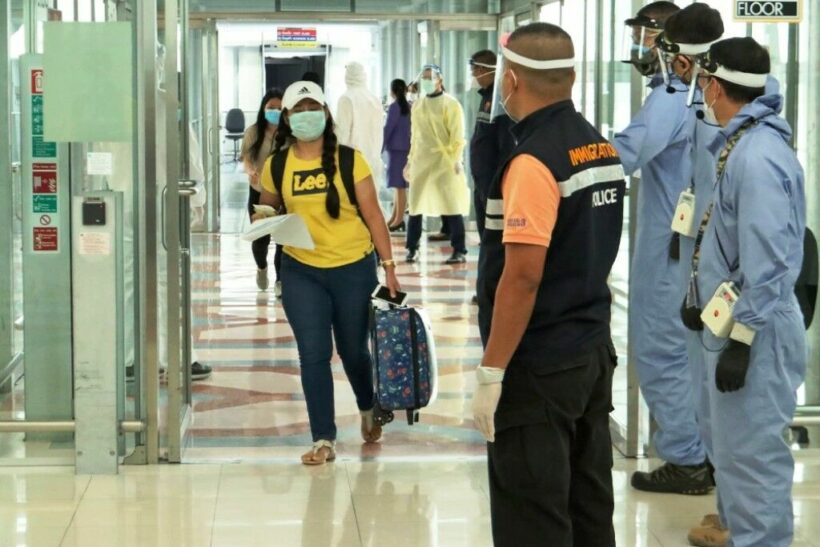 People arriving Phuket from the "highest risk" areas are required to take a swab test by the staff at emergency operation centres (EOC) or show the test result document endorsed by the EOC staff made within 72 hours of their arrival. The revised order is effective from now until January 31, according to the Phuket Governor.
Those people who are on a brief business trip to Phuket need to show certificates from their employers describing the reason and necessity of their trips. If they want to leave their accommodations, they have to make a request to the EOC and clearly explain the reason as well as the time and destination. Visitors are also asked to avoid going to the community areas to avoid crowded gatherings.
It is noted that the revised order by the governor has not been officially promoted by the Phuket office of the Public Relations Department. However, all visitors are still asked to register online via the Mor Chana contact tracing application and via www.gophuget.com according to the order re-issued on Friday.
SOURCE: Phuket News
Keep in contact with The Thaiger by following our Facebook page.
Never miss out on future posts by following The Thaiger.