Phuket
Asean health experts target regional vaccination strategy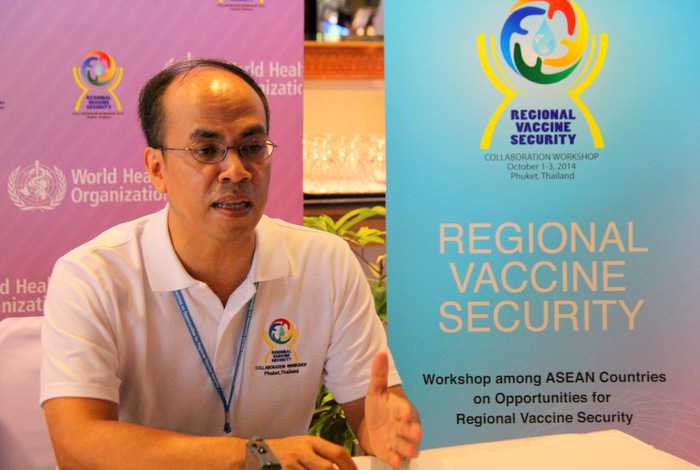 PHUKET: Asean health experts gathered in Phuket last week for a series of workshops to hammer out strategies for regional vaccine security.
The three-day event, hosted on the island for the first time, involved a series of brainstorming sessions among health experts, centering on vaccine research and development, production and vaccine immunization.
The exchange of information is seen as the first step in paving the way for long-term vaccine security and vaccine self-reliance among the 10 Asean member countries.
"It is well recognized that the shortage of vaccines for national immunization programs [in Asean], during both regular and public health emergencies, is critical," said Dr Narongsak Ungkasuwapala, Thailand's adviser to the Minister of Public Health.
"This has a direct impact on the health of our citizens and has caused numerous difficulties with public-health management strategies in the past," he added.
Experts also stressed the importance of maintaining a united front in managing vaccine research and immunization strategies, once the region enters the Asean Economic Community (AEC) next year.
"With a population of approximately 600 million people, it's crucial that the AEC develops a platform of vaccination security with the support of the World Health Organization," said Dr Charung Muangchana, director of the National Vaccine Institute.
Held from October 1-3 at the Cape Panwa Hotel, the three-day workshop on Opportunities for Regional Vaccine Security was organized by the Ministry of Health in cooperation with the WHO.
— Natthaphol Wittayarungrote