Anti-corruption boss says Phuket 'most corrupt' in Thailand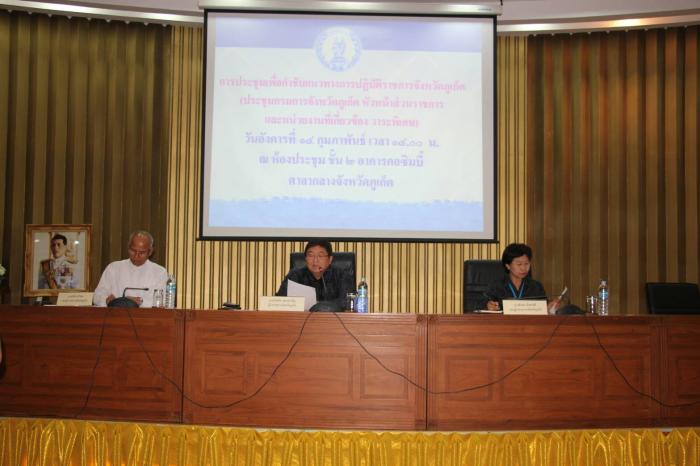 PHUKET: A Facebook post by the Anti-Corruption Organization of Thailand prompted an emergency meeting of the island's top bosses yesterday to 'investigate' allegations of corruption laid against officials from major sectors of the government.
Phuket Governor Chokchai Dejamorthan, while insisting that he himslef had not accepted bribes, did launch an initiative called "White Phuket'"for the public to provide him with evidence or information regarding corruption (story here).
The Facebook post was created by Dr Mana Nimitmongkol, secretary-general of the Anti-Corruption Organization of Thailand.
One of the examples of corruption that he mentioned in his post was the often heard complaint about demands from government officers for 'tea money' (bribes) to register migrant workers.
"It starts out with illegal workers being arrested and hauled down to a police station, but usually ends with officers asking for money to make the case 'go away'. The 'price' for a Burmese worker is 20,000 baht. Businesses owners sometimes negotiate a monthly payment system, or in some areas, a group of shops make a collective arrangement to pay the amount," Dr Mana stated.
He alleged that each sector has its own people to collect the bribes, including Civil Defence Volunteers and plainclothes policemen, adding that occasional arrests were made to please their bosses in Bangkok, but those too were a sham to enhance arrest statistics and for public relations purposes.
"Whether businesses register their workers or not, it is all the same. Even legally registered workers are intimidated by officers who park their police cars in front of the shop and stop them to 'check' their documentation. Many of them – even the legal ones – get scared and run away. They use other tactics too, like keeping the workers out in the sunlight for hours, all in the name of 'verification'," Dr Mana added.
He said that the same treatment extends to foreigners who work and invest in Phuket, such as hotels, tour companies, bar and club owners, restaurants, shopping centers, diving schools, language schools and vehicle rental businesses.
"We have estimated that 65 percent of hotels nationwide are illegal, but in Phuket that number is about 85 percent. Many hotels are encroaching on public land and hold illegal documents. Hotels built after 2011 disobey height restrictions and town planning laws. Officers are aware of this, but they receive bribes to close their eyes and ears," said Dr Mana.
"There was even some talk that officers were asking for 2 million baht as the price to avoid processing the case further. A foreign businessman once told me, 'I can't stay in Thailand legally. Thai people have to pay [bribes] too, but foreigners have to pay more'.
"Even after the money is paid and they are granted permission to run their business, the officers come back later and arrest them for not having proper documentation. Now, foreigners are afraid to work in Thailand. A foreigner who has been staying in Thailand for 18 years told me that uniformed officers raided his company and threatened to arrest him if he did not pay 60,000 baht. He was afraid, so he negotiated down to 50,000 baht (5,000 baht per month for 10 months). Brown uniformed officers in Patong are rumored to earn up to 30 million baht per month."
Dr Mana also alleged corruption in the 180mn baht Khong Katha reservoir and the 14mn baht, 4km bicycle lane in Suan Luang. Additionally, he said that bars in Patong were mixing ya bah (methamphetamines) into drinks, and that officers haven't taken any action despite being aware of it.
"Many foreigners jump off buildings, supposedly from drug overdoses. However, there are many bars mixing ya bah in their drinks, which could be one of the factors driving these foreigners to suicide. Officers don't care about these people's lives or the damage to Thailand's reputation – they only care about the money they can make," alleged Dr Mana.
Dr Mana concluded his post by saying that nobody dared to step forward and state the truth for fear of repercussions, and that the only way to end this was for Phuketians to stand up for their rights and fight.
Gov Chokchai has asked relevant officers to "investigate" these allegations and report back to him by Friday.
"We will contact the person who posted this information to provide us with proof and more details. Everything will be done in a fair and transparent manner. If there is any truth to this, the person(s) responsible will face the full force of the law," said Gov Chokchai.
— Kongleaphy Keam
Keep in contact with The Thaiger by following our Facebook page.
Never miss out on future posts by following The Thaiger.
The Area Hotel Quarantine – tweaking Thailand's arrival options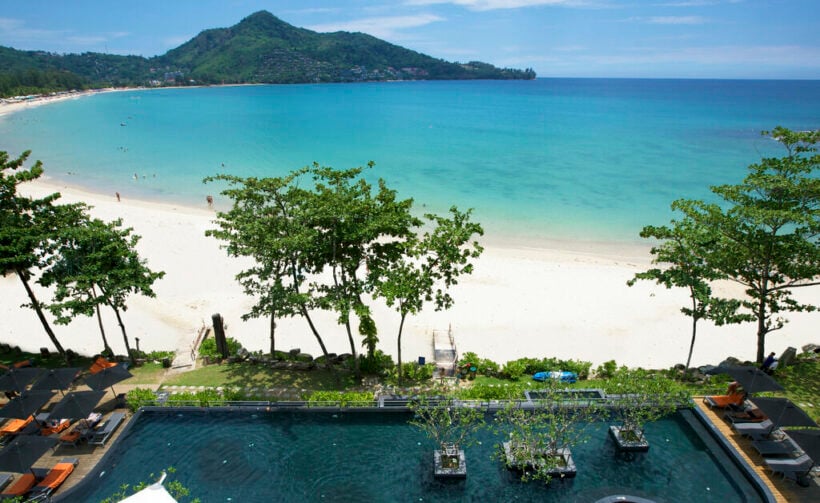 We spoke about the new proposal for an Area Hotel Quarantine last Friday and in Thailand News Today. The mandatory 14 day quarantine (magically extended a couple of days at many facilities at the foreigner's cost) remains the key sticking point for the return of tourists or travellers, in any significant or useful numbers. A number of visas and quarantine programs has done little to increase the numbers of foreign arrivals to Thailand.
The proposal, leaked out as a 'discussion' pending cabinet talks and a final decision, has not received much support from the overseas community that are trying to travel to Thailand, or former expats that are trying to get back. Many of the comments believe the 14 days, even restricted to a larger set of walls, is still too restrictive, costly and inconvenient.
"It would also be nice if the two weeks quarantine was not part of the visa! You get a two month visa minus the two weeks."
"It's still a prison if you can't get out. Voting with my feet"
"There's just not going to be any tourism until Thailand stops this 14-day quarantine nonsense."
The proposal allows guests to leave their hotel rooms after the first 3 days of a 14 day stay. The proposal is on the agenda for the next CCSA weekly meeting. The proposal was mooted at a meeting last Thursday and chaired by Thailand's Tourism and Sports Minister Phiphat Ratchakitprakarn.
After the first 3 days, guests would have another swab test before being able to spend the remaining 11 days meandering around the rest of the hotel complex (so, suddenly, REALLY large hotels in great locations become much more attractive). But they wouldn't be able to leave the hotel property.
The Area Hotel Quarantine is being seen as an accommodation for the hardest hit tourist zones in Thailand – Chiang Mai, Phuket, Krabi, Surat Thani (the 3 islands of Koh Samui, Koh Pha Ngan and Koh Tao) and Chon Buri (Pattaya). In all cases the key tourist zones are desperate for the government to ease restrictions or do something… anything… to help boost travel to the battered tourist economies that rely, mostly, on the visits from tourists.
After the 14 day AHQ the visitor will be free to travel anywhere around Thailand.
Last Thursday's conference call says that Ministers are trying to come up with ways to start re-opening up Thailand to more travellers from next month by expanding the options and slowly easing restriction.. They also want to re-open talks with neighbouring countries and other countries deemed 'low risk', or with high vaccination uptake, with travel bubble options, hopefully by May.
About vaccinations, the government is also considering plans to have a no-quarantine option for visitors to come to Thailand as long as they've been vaccinated. But the Public Health Ministers says they are looking at the lead from the World Health Organisation about how to administer this sort of 'vaccine passport' access as there needs to be a greater body of knowledge about the efficacy of various vaccines. The International Air Transport Association is also in discussion with airlines and governments about restricting access to international travel for people who have been vaccinated.
It was also disclosed this week that some foreigners in the first batch of golf quarantine, where they have to stay in their room for 3 days then can roam around the golf course and play golf, have tested positive for the coronavirus after the test on the third day of their stay. Another batch of Villa Quarantine tourists, visiting Phuket at the end of February, have all returned negative test results.
SOURCE: Bangkok Post
(The hotel depicted in the main photo may, or may not, be associated with the Area Hotel Quarantine program)
Keep in contact with The Thaiger by following our Facebook page.
Never miss out on future posts by following The Thaiger.
2 Phuket Town nightclubs shut down after allegedly violating multiple laws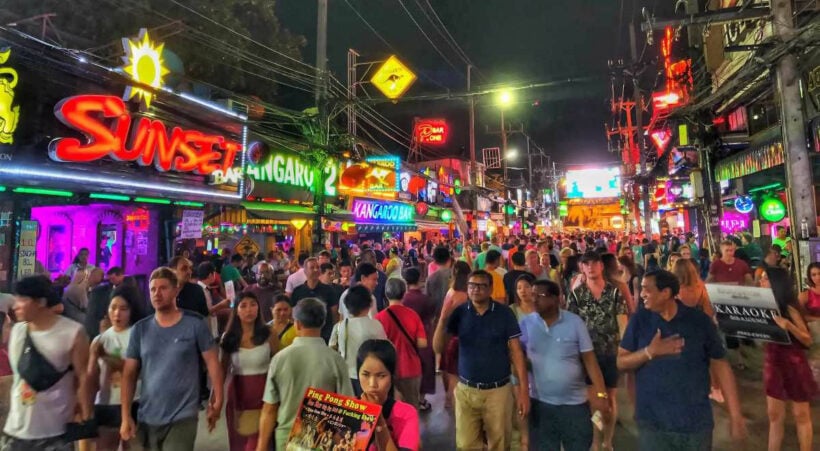 2 Phuket Town nightclubs are shutting down after allegedly violating multiple laws. The Maldives and H20 on Lim Sui Ju Road, on the south end of Phuket Town were ordered by the Phuket Governor to close immediately, with the Maldives being ordered to close for 5 years.
The order comes after the Phuket City Police inspected the Maldives club, arresting the manager for operating an entertainment venue without a permit, allowing people under 20 years old to work or "use services in the venue," and for selling alcohol without a permit.
Governor Narong cited his authority under Section 4 of NCPO order 22/2558 to order the Maldives nightclub to be closed for 5 years, from March 5, 2021 to March 4, 2026.
The order also prohibits the operators from opening any other entertainment venues during the same period. The H20 nightclub was ordered to close by a provincial order after Phuket City Police say they inspected the venue and charged the operator for selling or providing shisha, or baraku, without permission.
The owner was also accused of operating an entertainment venue without a permit and violating the provincial order for enforcing Covid-19 safety measures. But it is unknown what penalties were handed down to the operator of the H20 nightclub, unlike the Maldives operator, who received a penalty.
Instead, the governor cited the Revolution Council announcement of 1959, to shut down the establishment for 30 days from March 5, 2021 to April 3, 2021. The orders noted that both operators of the clubs have the right to appeal the closures, having 15 days to file an appeal directly with the Phuket Governor.
Meanwhile, Phuket is set to open its doors to vaccinated, international tourists by October, pending the government's approval. The local government's initiative, named Phuket First October, proposes vaccinating a majority of its population over 18 years of age in time for the high season.
The move would allow thousands of vaccinated Europeans to enter Thailand, while locals would be protected from the virus symptoms.
SOURCE: The Phuket News
Keep in contact with The Thaiger by following our Facebook page.
Never miss out on future posts by following The Thaiger.
Early morning drug busts in Phuket yield 9 arrests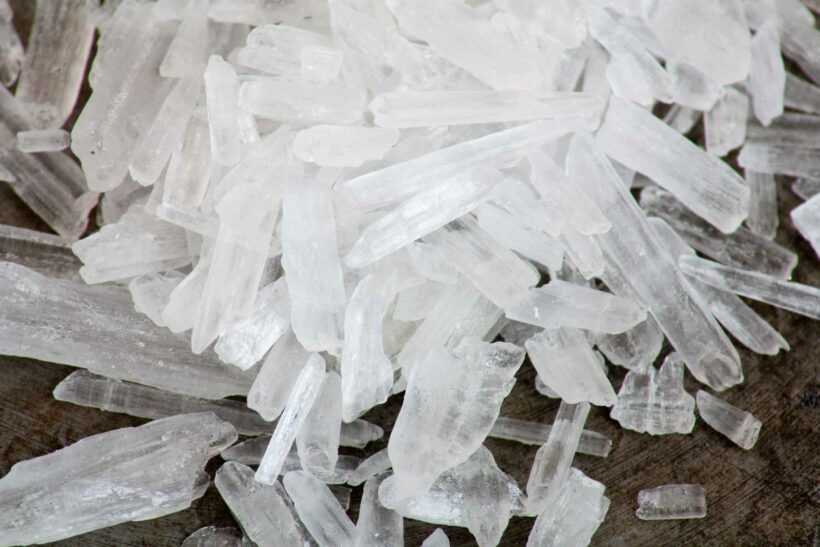 An early morning drug bust in Rawai, Phuket has yielded 9 arrests. The first raid yesterday consisted of 30 task force members who raided a sea gypsy shack near the beachfront in Rawai.
43 year old Saroch Homhuan, and 34 year old Juree Bangjak, were arrested and charged with posession of a Category I drug with the intent to sell, after police found 9 pills of methamphetamine, or yaba in Thai, over 6 grams of crystal meth, or ya ice in Thai, and 3 other "items of evidence."
31 year old Suriyan Na Takuathung, and 29 year old Prathip Areerop, were arrested and charged with possession of a Category 1 drug with intent to sell, and possession of a Category 5 drug respectively. Police say they found 20 pills of methamphetamine, 0.92 grams of dried marijuana and 5 items of drug paraphernalia.
Police also raided 2 houses in Moo 2, arresting 5 suspects, named as 21 year old Vikrom Kongwiriyakul, 32 year old Narunat Chanthamuwong, 18 year old Chanchai Damrongkaset, a woman named Chantha Hansaithong, and 21 year old Warut Rodphan.
Warut was allegedly found with a bottle containing 500 millilitres of kratom juice. Police also say they seized 150 grams of kratom leaf dregs which are used to boil leaves in order to make the juice. Police charged him with posession of a Category 5 drug.
Police say they confiscated a total of 13 litres of kratom juice from 4 other suspects, which was contained in 10 bottles along with other ingredients and equipment to produce the drug cocktail called '4×100.'
All 9 suspects were taken to the Chalong Police Station in which only 1 agreed to undergo drug rehabilitation.
The raids come after the Phuket Provincial Government ordered officers of the Muang District Office to target villages where drugs are prevalent. A spokesman for the government said police will continue to remove drug traffickers from the community while working to improve the quality of local people's lives so they don't have to use drugs anymore.
SOURCE: The Phuket News
Keep in contact with The Thaiger by following our Facebook page.
Never miss out on future posts by following The Thaiger.