Phuket
Angry German charged in Phuket for running red light, tossing car keys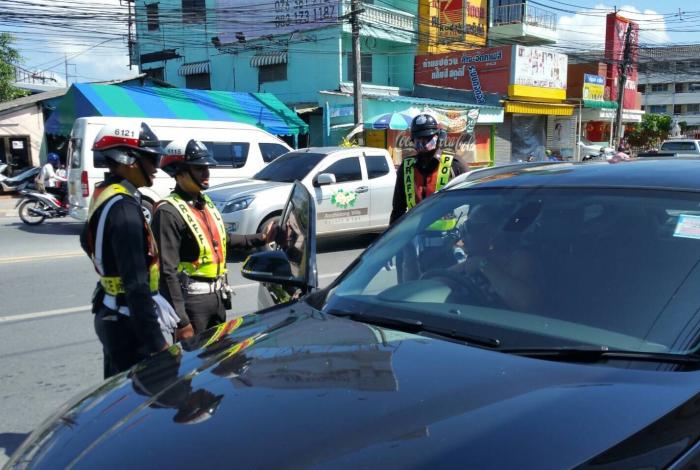 PHUKET: An indignant German woman was arrested this morning after she ran a red light and threw the keys to her BMW on the roof of a house near Chalong Circle.
Lt Thanakrit Iemchonkham of Chalong Police received reports of the incident at about 10am.
"We were told that the driver of a BMW X1 SUV ran a red light at the Kok Tanot Junction on Chao Fah West Road and proceeded to drive dangerously toward Chalong Circle. We alerted our traffic police officers to stop the car," said Lt Thanakrit.
The 55-year-old driver, Sandra Christiane Grunewald, ignored officers' instructions to exit the vehicle and continued to talk on her phone for about 15 minutes.
"We asked for her licence and passport after she finally stepped out, but she got angry and threw a tantrum. She then emptied the contents of her bag and threw the keys to her car on the roof of a nearby house," confirmed Lt Thanakrit.
Officers seized her belongings and climbed up to the roof of the house to retrieve the keys.
"We took Ms Christiane to the station and questioned her regarding the incident. She was charged with running a red light and dangerous driving," said Lt Thanakrit.
— Winai Sarot