A Phuket Imperative: Credible Public Transport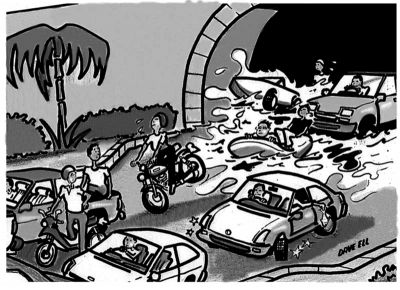 PHUKET: Public debate has intensified in recent weeks as road projects that have been talked about for years appear closer to becoming reality in Phuket.
Despite the recent chaos in Bangkok, the number of tourists visiting the island continues to grow. Airports of Thailand (AoT) reported over 120,000 international arrivals at Phuket International Airport in April 2010, a 41% increase year-on-year. The AoT expects this trend to continue, as evidenced by its 5.7 billion baht plan to double our airport's passenger capacity to 12.5 million by 2013.
With ever more people coming here, passenger car sales remain brisk. Sales increases of around 40% year-on-year have been reported by many dealerships for the first quarter of 2010. The increase has been buoyed by sales to foreigners, who account for up to half of all business at some dealerships, as well as Phuket's world-renowned lack of reasonably priced public transport.
Phuket Governor Wichai Phraisa-ngop has worked hard at improving the island's road network, coming out in support of a plan to bore a pair of tunnels beneath Patong Hill to facilitate transport between Patong and Kathu. (See two-page news feature, current issue of the Phuket Gazette. Digital subscribers click here.)
The Gazette likes the tunnel, but the only real, long-term solution to the traffic problems in Patong will have to include a drastic reduction in the number of taxis and tuk-tuks; introduction of a bus or songthaew system; proper drainage to get rid of the recurring flooding; and, of course, expanded public parking to keep all the unlawfully parked vehicles off the streets.
Another key contributor to Patong's traffic woes is the poor regulation of development in those few areas of the municipality not already covered in concrete. These include stretches along Phang Muang Sai Kor Road and Phra Barami Road, where property values could soar if the tunnel becomes a reality – a fact not lost on the project's supporters.
As monsoon conditions intensify in the coming months, it will be interesting to observe the results of Patong's efforts to combat the chronic flooding and creation of unwanted new rivers.
Along the bypass road, there are plans to ease traffic congestion at the Samkong (Lotus) and Darasamuth School (Central Festival) intersections by building underpasses and a flyover.
Much like the situation in Patong, these measures will do little to ease congestion in the real trouble spot – where Chao Fa West Rd loses 30-40% of its useable width (just south of Wichit Songkram School) and remains constricted all the way to the Phuket Software Park intersection.
While there will be some benefit to east-west traffic flow, all the underpasses and new flyover are likely to achieve on this stretch of the bypass road is to get motorists to the traffic jam more quickly than is currently the case.
Once again, the only durable solution to Phuket traffic is one that encourages people to leave their cars at home: Credible Public Transport.
Keep in contact with The Thaiger by following our
Facebook page
.
Chiang Rai quarantines 26 returnees from Phuket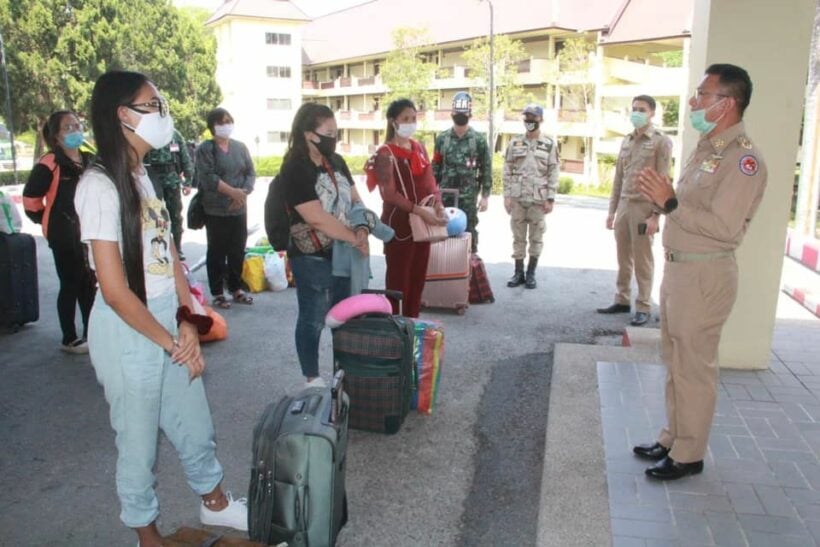 26 returnees from Phuket back to Chiang Rai arrived home on 2 passenger coaches today and were immediately placed in 14 day quarantine. The 26 arrived at the Wiang Indra Riverside Resort in Chiang Rai province (by the way, it looks VERY nice!).
The Deputy provincial governor of Chiang Rai welcomed them and asked them to adhere to the precautionary measures set by the health department. Thorough screening was reportedly conducted by Chiang Rai health officials and they were also reminded to eat only well cooked food, use a personal serving spoon when eating, wash their hands regularly, practice social distancing and most importantly wear face masks at all times.
Meanwhile a group of 400 Thais returnees from foreign countries were placed in state quarantine facilities in Chonburi province yesterday. 7 hotels in Pattaya City have been designated state quarantine facilities. The hotels have been approved by the health department for Thais returning from abroad. Around 2,000 returnees are now being quarantined there. Yesterday's 400 returnees, that had been stranded in Italy, Malaysia, Japan and Taiwan, arrived at Suvarnabhumi Airport before travelling to the quarantine facilities in Chon Buri.
Health officials today reported 11 returnees from overseas tested positive for Covid-19. The 11, 5 of them masseurs, raised Thailand's total cases to 3,065 since the outbreak began.
"We can say that there are no new locally infected Covid-19 cases as far as official reports are concerned. Even more, all the new cases reported daily were infected in other countries."
Of the 3,065 accumulated cases, 2,945 (96%) have recovered, with 14 more patients released over the previous 24 hours. Just 63 patients remained in hospital. The death toll remains at 57.
SOURCE: Chiang Rai Times
Keep in contact with The Thaiger by following our
Facebook page
.
Mayor's statement sparks hope Chonburi beaches may reopen soon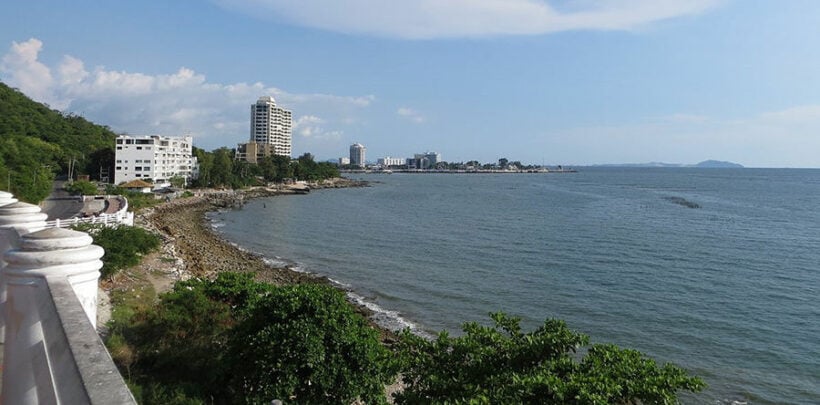 A Facebook post from the mayor of Saen Suk, home to the renowned Bangsaen beach, says beaches "may" reopen from June 1. (Before you ask, there is currently no official information on when Bangsaen, Pattaya or Phuket's beaches may actually reopen.)
Beaches in the eastern province of Chonburi were closed nearly two months ago as authorities enacted strict lockdown measures to control the spread of the Covid-19 virus. Chonburi has now had no new reported cases of the virus for more than 30 days and residents are getting antsy over the ongoing beach closures.
Authorities continue to state that the closures are to prevent unlawful gatherings and the risk of people travelling from nearby provinces, such as Bangkok, thereby causing a second wave of infections. Bangkok has the highest number of Covid-19 cases in the country. Despite this, local expats and Thais are demanding that Chonburi's beaches be reopened, particularly in light of this happening in other resort areas such as Hua Hin.
The Pattaya News reports that Bangsaen beach reopening does not necessarily mean Pattaya's beaches could also reopen as that decision lies with Pattaya's civic officials. Despite Pattaya not having any new reported cases of the virus for over 40 days now, Pattaya City Hall authorities remain concerned about mass gatherings, the consumption of alcohol and the risk that social distancing measures would not be adhered to were they to reopen the city's beaches.
SOURCE: The Pattaya News
Keep in contact with The Thaiger by following our
Facebook page
.
Bangkok mother, daughter swindled out of 1.8 million baht, suspect arrested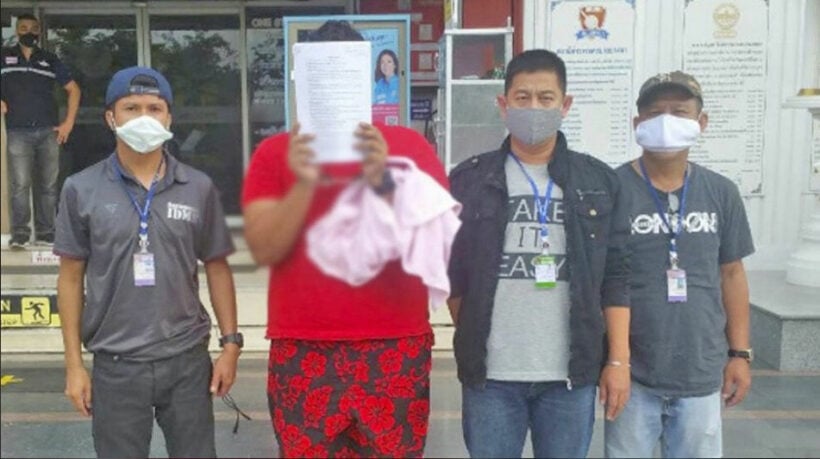 Authorities in the southern province of Phuket have arrested a man wanted in Bangkok for swindling a woman and her mother out of nearly 2 million baht. Police in the island's party town of Patong report that officers received a request from police in Bangkok to arrest 23 year old Narathip Sukprasert, originally from Lop Buri province, about 150 kilometres to Bangkok's northeast.
Narathip was wanted for fraud on an arrest warrant issued back on January 6. Patong Police managed to track him down, and together with officers from Bangkok, arrested him on Monday. Authorities say he used the names "Nook Tha Prachan" or "Wayu Tha Prachan" and dealt in Buddha amulets.
"He deceived his female victim by pretending to be romantically attracted to her. When the woman said she wanted things, he would buy them and pay by using his credit card. He later told the woman that he had problems with his credit card because he had spent too much, so his victim gave him cash to pay for his alleged credit card bill," according to the report in Phuket News.
The woman transferred money to Narathip's account many times, totalling nearly 250,000 baht. After swindling money out of the woman, Narathip deceived her mother as well, claiming that she too would be held legally responsible for the debt and that the bank would sue her.
"The victim's mother believed this, and gave him money several times. Altogether he deceived the women out of more than 1.8 million baht."
Narathip was taken to Bang Na Police Station in Bangkok.
SOURCE: Phuket News
Keep in contact with The Thaiger by following our
Facebook page
.