A Decade Ago: Immigration launches hospital visa visits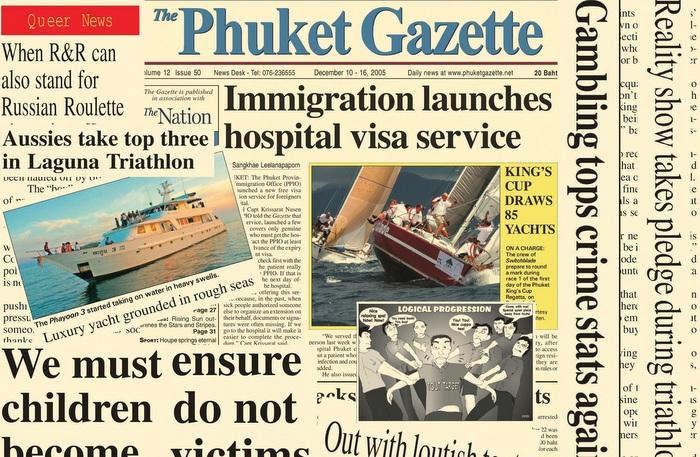 PHUKET: The recent push in Phuket for a national-level policy to force foreign travellers entering Thailand to have some sort of health insurance is just the latest drive in ensuring better hospital experiences for those who do succumb to misfortune on this island of wonder – a place that has seen more than its fair share of dreams come true, and just as many nightmares become realities. However, a decade ago, a local policy change did move everything in the right direction, at least it was supposed to have done so: "Immigration launches hospital visa visits", the page one headline read.
There have been accounts of the system not going as smoothly as it should. Nonetheless, the idea was simply to prevent foreigners who are too unwell to leave the hospital from overstaying their visas.
In a sweeping wave of technology on the island, which must have included the internet, expats and travellers were warned that 'all information on foreigners living in Phuket is now being computerized'. Those were the days when 'all' information was 'computerized', yet we still had some semblance of personal lives unmonitored by our devilish dependence on social media.
More isn't always a bad thing, at least when we get away from the context of Nineteen Eighty-four and United States National Security Agency. A perfect example is the steady growth of the King's Cup, which also found itself on page one of the December 10-16, 2005 issue of the Phuket Gazette with 85 yachts lining up for the honors. Now, ten years later, the iconic Phuket regatta has 150 boats and 1,500 sailors.
However, the heart of the Gazette in December 10, 2005 was the Inside Story: We must ensure children do not become victims. In the aftermath of the tsunami, there were persistent rumors of children who had survived the disaster being preyed upon by pedophiles. None were verified, but in emergency situations, when the most immediate effort is focused on rescue attempts and providing relief to the population, children are at increased risk of abuse, wrote Gazette Desk Editor Sam Wilkinson. In hopes of putting protective measures in place, the End Child Prostitution, Child Pornography and Trafficking of Children for Sexual Purposes (ECPAT) network put together a seminar in Patong – an appropriate choice. The battle against sexual abuse of children rages on, ten years later. On December 8 of this year, three additional clauses were added to the Thai Criminal Code to tackle child pornography.
The new offences include the possession, sharing or distribution of child pornography.
Though the new clauses are clear steps in the right direction – although perhaps a bit late, as they are just now coming in line with the 1989 Convention on the Rights of the Child, which Thailand ratified in 1992 – documenting and prosecuting cases of sexual exploitation remain extremely difficult, even under normal circumstances, which was a chief concern for the ECPAT executive director at the time.
Though Phuket has a reputation for not tolerating pedophiles, who have been known to seek refuge in Southeast Asia, the risks for child abuse remain. Those who have been on the island only a few years might still remember the arrest of British national Hugh Glass, who was wanted for multiple sex crimes involving children, and arrested in Patong in 2013. Just last year, a pedophile confessed to raping a 14-year-old undocumented Myanmar migrant worker with the help of his wife in Khao Lak, north of Phuket.
"In general, sexual violence has been a neglected area of research. The available data are scanty and fragmented… Many women do not report sexual violence to police because they are ashamed, or fear being blamed, not believed or otherwise mistreated," the World Health Organization stated in the World Report on Violence and Health, the first comprehensive review of the problem of violence on a global scale, published in 2002.
However, this young teen had the courage, and fortunately the community backing, to seek justice. Our community must continue to support those assaulted, instead of ostracizing them. It can only be hoped that a decade from now, a writer looking back on these pages for modern parallels will have no recent cases in the region to draw a comparison to, not through lack of reporting the crime to officials, but through prevention.

— Isaac Stone Simonelli
Keep in contact with The Thaiger by following our
Facebook page
.
Never miss out on future posts by
following The Thaiger
.
Phuket workshop helps residents cope with high stress brought on by the economic crisis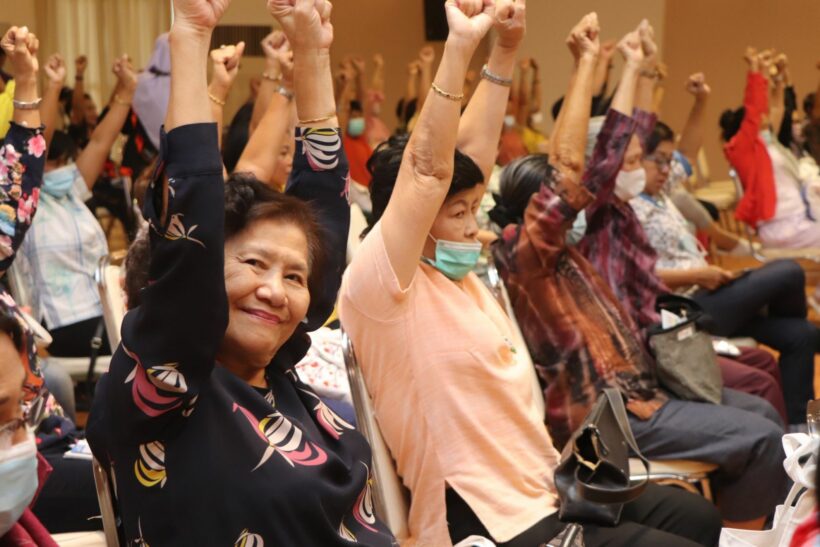 Hundreds of residents in Phuket's Wichit subdistrict attended a workshop focused on reducing stress from to the pandemic-induced economic crisis. A psychologist was even on site to help those who had extreme mental stress and a Buddhist monk taught meditation techniques to reduce physiological effects of stress.
The event was planned in response to an online survey conducted by the municipality asking residents about how much stress they were experiencing from the economic climate. They found that some residents had serious stress issues brought on by the pandemic and financial problems, according to Wichit Mayor Kreetha Chotiwichphiphat.
"The loss of income due to the economic crisis brought on by the Covid-19 situation has resulted in some people in the area suffering serious stress, which can lead to serious mental health issues."
Around 350 people attended the event. The mayor says it was the first step in caring for the residents' mental health. Local officials plan to hold similar workshops in the future.
"It was a good opportunity for people to realise the importance of mental health and to learn techniques of how to deal with stress, which will help people to maintain their physical health and avoid developing mental health problems."
SOURCE: Phuket News
Keep in contact with The Thaiger by following our
Facebook page
.
Never miss out on future posts by
following The Thaiger
.
Phuket's Soi Dog Foundation opens Humane Education Centre at Mai Khao shelter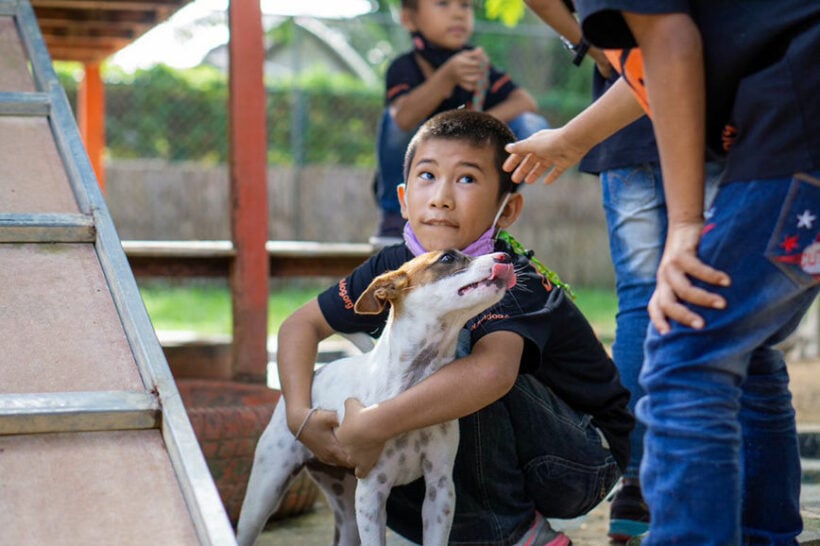 The Soi Dog Foundation has officially opened its Humane Education Centre, the first of its kind in Thailand dedicated to the welfare of stray animals. The centre, located at the Soi Dog shelter in northern Phuket, forms part of the foundation's Humane Education program. Rolled out in 2017, the program sees a team visit Thai schools to teach the next generation the basic principles of animal welfare and promote empathetic attitudes towards both owned pets and free-roaming strays.
The program has reached a total of 15,058 students and 861 teachers to date. With a dedicated classroom as well as educational tools and resources now on site at the shelter, Soi Dog will be able to expand the programme and reach an even greater number of young minds.
Co-founder and president of Soi Dog Foundation International John Dalley said, "The cornerstones of what we do – what I believe very firmly are the answers to the stray dog problem throughout Asia – are large-scale sterilisation of stray dogs and cats and education of, particularly, the next generation.
"We see all the time the problems that are being caused through us not respecting the environment and not respecting the other animals with whom we share this planet. That's why education is so important."
John also thanked the supporters and donors who made the construction of the centre possible. After cutting the ribbon, the students filed into the brand-new facility for the very first on-site class – a fun and interactive hour of roleplaying, brainstorming and problem solving.
Humane Education Manager Nuttawut "Film" Kumngern. said… "We want to encourage kindness toward animals, especially free-roaming dogs and cats, and teach youngsters to be responsible pet owners. This will sustainably reduce animal cruelty and pet abandonment."
"We hope to one day see animal welfare incorporated into the curriculum in Thai schools, and our education centre is a great start."
Soi Dog is ready to welcome school groups from Phuket and other provinces to the centre which can accommodate up to 40 students at any one time. Schools interested in participating are encouraged to email film@soidog.org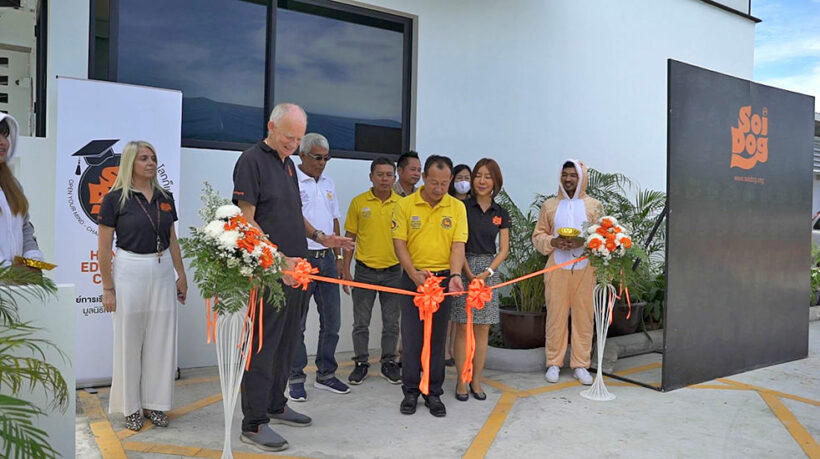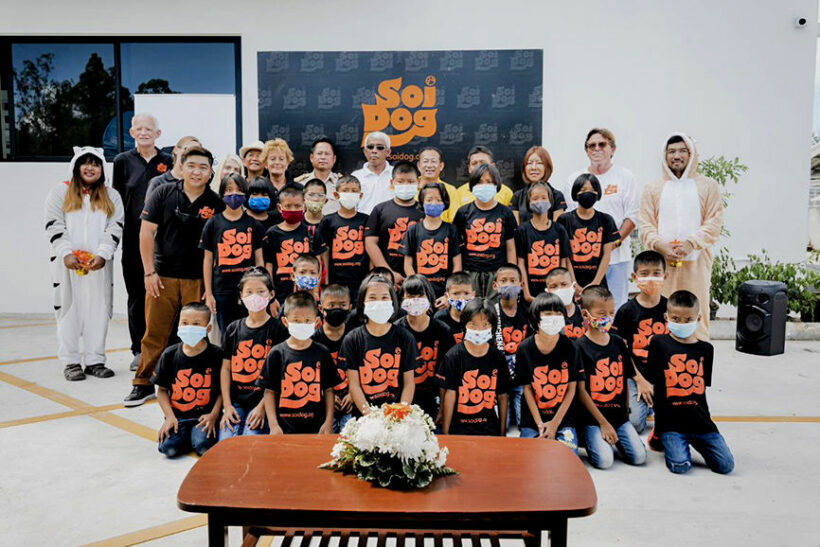 Keep in contact with The Thaiger by following our
Facebook page
.
Never miss out on future posts by
following The Thaiger
.
Police have yet to investigate illegal hiring of foreign teachers at international school in Phuket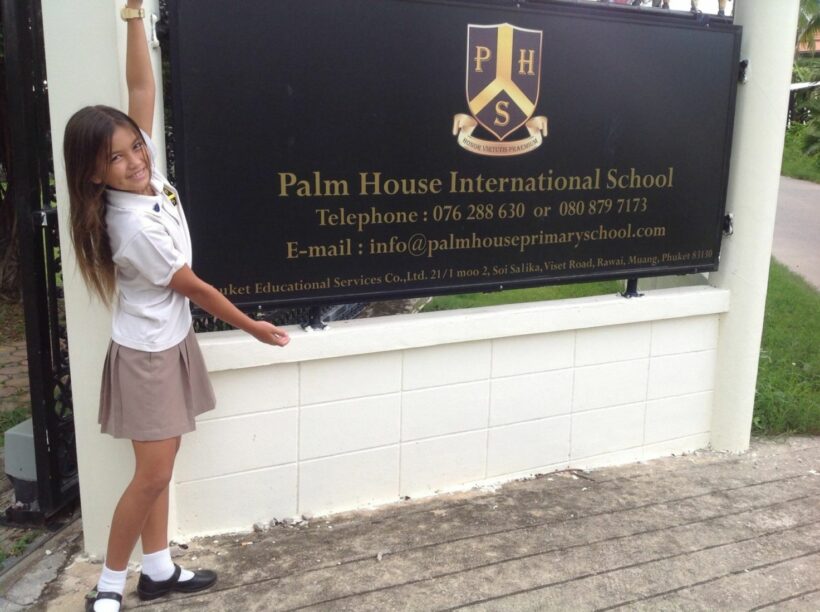 Chalong police in Phuket say they have yet to start investigating the illegal hiring of foreign teachers at an international school in Rawai, south of the island. Palm House International School allegedly hired foreign teachers illegally in which 2 were arrested by Phuket Immigration police on November 4.
Somkiet Sarasin, the leading investigator of the case, says the 2 Brits were informed that police were processing a charge of working illegally in the country against them, in which both denied the charges. Somkiet says the 2 were released on bail, but did not confirm the amount of bail that was set by the police.
"They are still staying in Thailand. I am not worried. I have their passports. I am not available to explain [any details] because the investigation is still ongoing."
"This is normal for an investigation when the suspects deny the charge against them. I have to check more information against their claims. This case will probably be concluded next month."
However, the investigation has yet to begin, with Somkiet saying he has not even questioned the owner of the school, despite his claims the case would be finished next month.
"The investigation into the school will take time. The investigation into the two British people must be finished first."
Such allegations of foreign teachers working illegally have recently been in the news after Sarasas Witaed Sainoi Pitiyakarn School, in the central province of Nonthaburi, saw 7 foreign teachers probed for being hired illegally. That school, along with others in its private network, made nationwide news after CCTV caught a Thai teacher hitting, pushing and dragging a young student in the classroom. Such widespread violence against students has long been a sad component of many Thai schools, in which some of the teachers are unqualified and unlicensed to teach, but are hired anyway.
SOURCE: The Phuket News
Keep in contact with The Thaiger by following our
Facebook page
.
Never miss out on future posts by
following The Thaiger
.