240 million baht in assets seized in Patong and Chiang Mai counterfeit raids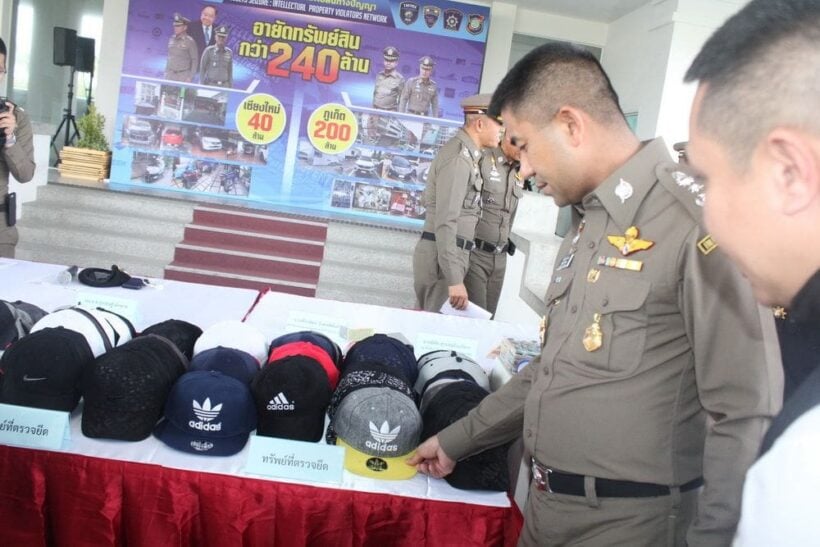 Lt Gen Surachate Hakparn is continuing his counterfeit goods crackdown in Patong and Chiang Mai where 240 million baht of assets have been seized over the past month.
At a media scrum held at the Police Region 8 headquarter in Mai Khao yesterday Surachate said, "We have raided four targeted areas in Patong and four targeted areas at the Chiang Mai night Bazar in our counterfeit goods crackdowns. More than 240 million baht of assets such as houses, land and cars have been seized."
The crackdown follows an investigation that found that many counterfeit goods are being sold online. Patong and Chiang Mai Night Bazar are also favorite places for tourists where fake brand-name items are popular.
"Officers have raided shops near Patong Beach on December 14. Officers seized counterfeit goods and arrested suspects yesterday as well."
Read more the recent counterfeit sting in Patong HERE.
"Two wanted suspects have now been arrested. 240 million baht of assets have been seized from the raids."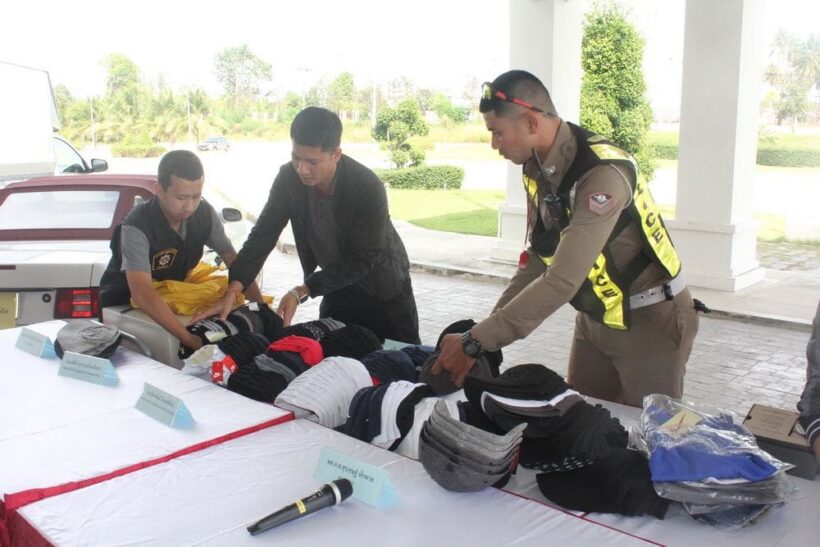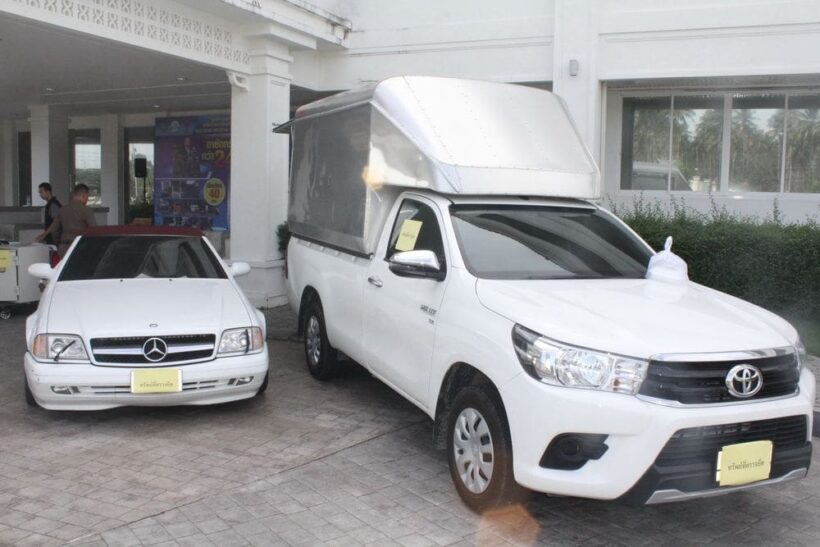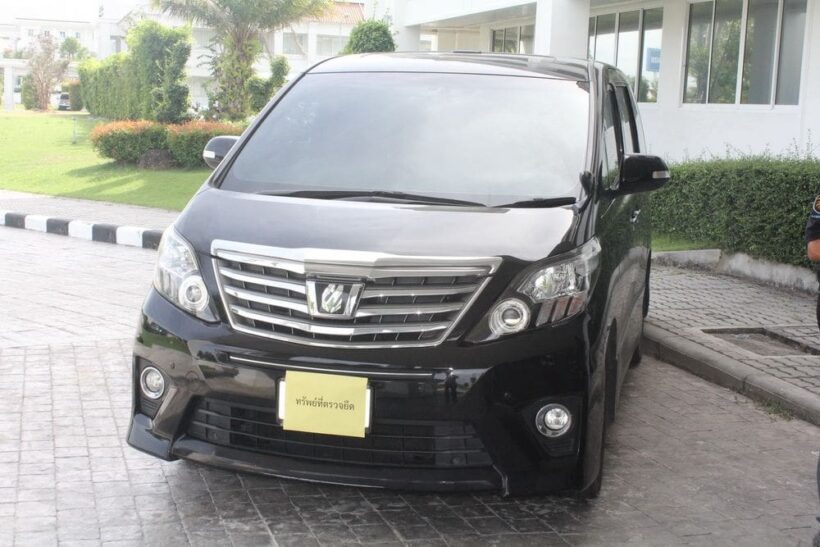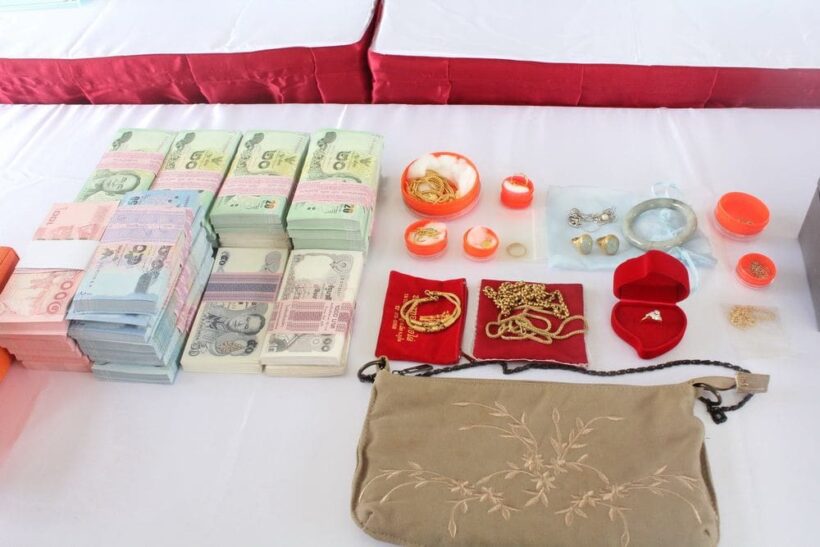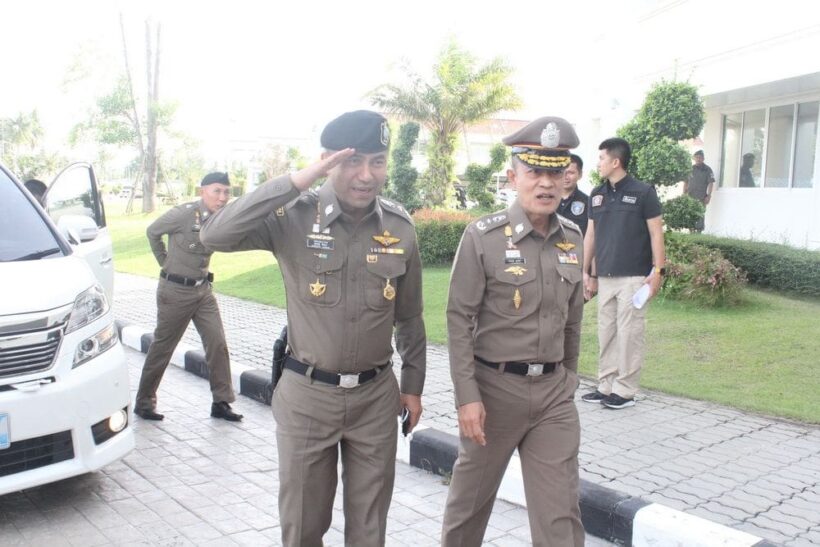 Keep in contact with The Thaiger by following our
Facebook page
.
Chiang Mai International Airport sees more traffic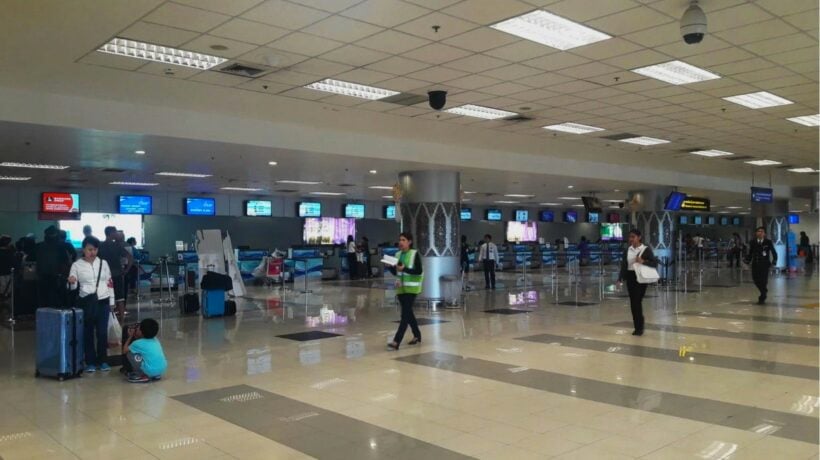 Northern Thailand's gateway airport is recovering some of its flight and passenger traffic. With the easing of travel restrictions enforced to fight the spread of Covid-19, the director of Chiang Mai's international airport says traffic is picking up, and more flights and passengers are expected this month. On average, the airport received 40 flights and about 4,000-5,000 passengers per day last month. The number of flights is expected to rise to an average of 68 a day, and passenger figures are predicted to jump 50% this month.
Currently, flights operate only on domestic routes including those between Chiang Mai and other hub airports: U-Tapao, Hat Yai, Ubon Ratchathani, and Udon Thani. International flights are likely to return slowly after the Civil Aviation Authority of Thailand announced the lifting of the ban on international flights, under a set of restriction, effective on June 29.
Analysts agree inbound flights will not quickly return to pre-Covid levels, as air travel to and from the main markets remains suspended.
The CAAT's announcement coincided with the release of the International Air Transport Association's figures for passenger demand in May, which dropped 91.3% compared to the same time last year. This was a mild improvement from the 94% annual decline recorded in April.
The IATA's director-general and CEO, says there's tremendous uncertainty about what impact a resurgence of Covid-19 cases in key markets could have.
"May was not quite as terrible as April. That's about the best thing that can be said."
International passenger demand fell 98.3% year on year in May, virtually unchanged from the 98.4% recorded in April. Capacity plummeted 95.3%, and load factor sank 51.9 percentage points to 28.6%, meaning just over a quarter of seats, on average, were filled.
Financially struggling Thai Airways said yesterday, that its passenger numbers fell by 4.5 million to 3.5 million in the first 5 months of the year. The airline's cabin factor, the percentage of available seating capacity actually filled by passengers, tumbled to 69%, down from 78% in the same period last year.
The figures were calculated before the national flag carrier suspended all flights in early May due to the pandemic, although the airline had already been in the red long before that. With a debt burden of 244.9 billion baht, the airline is awaiting the Central Bankruptcy Court's decision on whether to admit its petition for debt rehabilitation on Aug 18. If the court accepts the case for a hearing, a rehab plan will be drawn up – subject to approval from creditors.
SOURCE: Bangkok Post
Keep in contact with The Thaiger by following our
Facebook page
.
Citylife magazine employee hacks editor's bank account, steals 4 million baht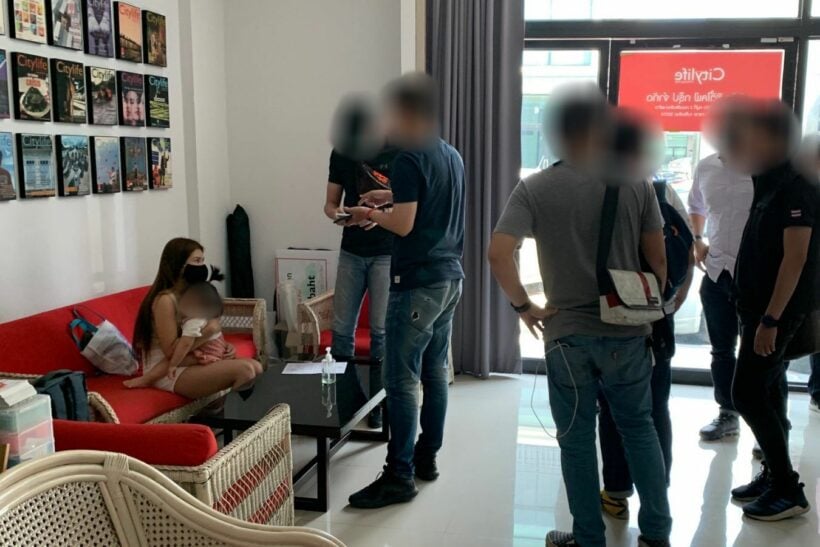 Police arrested a Chiang Mai-based English magazine employee yesterday for allegedly hacking and stealing nearly 4 million baht from her editor's account. On Friday, Citylife Media Group editor-in-chief Pim Kemasingki noticed that her bank account only had 24 baht left, millions short of what she should've had.
After requesting a bank statement from the Siam Commercial Bank, Kemasingki received a call from one of the bank's investigators who found the media company's junior clerk, 26 year old Jessadaporn Khamtong, had been transferring to her accounts.
Khamtong, who worked for SCB in the past, allegedly started withdrawing funds in mid-April using the online wallet application AirPay, and transferred the money into her SCB and Kasikorn Bank accounts. In 2 months, she did 115 transfers which totalled at 3,975,841 baht. The money was allegedly then spent on online gambling.
While Khamtong had access to her editor's ID card, phone number and bank account number, no one knows how she accessed the money. Khamtongh's husband is also being investigated by police. Khamtong could face 3 to 5 years in prison for each of the transactions, and could spend life in prison.
The magazine started in 1992 as 'The Chiang Mai Newsletter & Advertiser.' The media company says they now reach 2 million people each year.
SOURCES: Chiang Mai Citylife |Chiang Mai Citylife | Chiang Rai Times
Keep in contact with The Thaiger by following our
Facebook page
.
Dozens arrested in money laundering and drugs case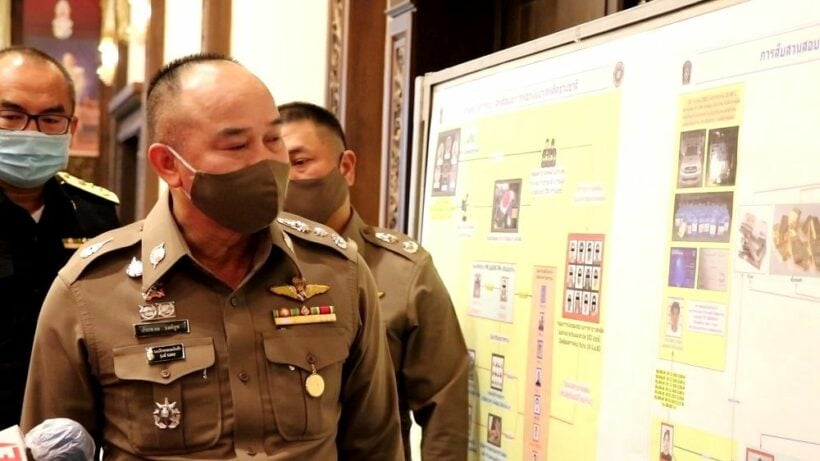 61 people have been arrested in one of Thailand's biggest money laundering cases of the year, said to be worth more than 10 billion baht. The suspects are believed to be part of a drug syndicate and money laundering network, allegedly run by a 45 year old Chinese man identified as "Chien Ma," who was caught earlier in Bangkok.
Provincial police say the arrest of the 61, some of whom were flown from the southern province of Trang to Chiang Mai yesterday, is the culmination of an investigation that's lasted more than a year. At a media briefing by the Provincial Police Region 5, which covers northern Thailand, officers reported seizing more than 700 passbooks with 10.1 billion baht in assets.
The PPR5 commissioner says the investigation was launched on March 28 last year when police seized millions of meth pills from suspects in Chiang Rai's Ban Du village. The money trail linked the suspects to another drug ring based in the Central region.
Evidence proved the ring transferred large sums to buy drugs from the suspects, and the transfers implicated a number of import/export firms. Police believe they were created as fronts to launder drug money. 49 bank accounts held by the firms were all traced back to Chien.
The implicated businesses imported foreign goods and exported commodities including farm products, seafood and meat. The police commissioner says the businesses were set up to launder money generated by the drug syndicate. After the firms exported goods to China, they were later re-exported to companies which belonged to drug syndicate in Myanmar. It's not known whether the probe will extend to that country.
Chien's alleged network collaborated with at least 3 smaller drug gangs run by a female former model, a temple abbot in Myanmar and an influential businesswoman in Trang. The commisioner says police arrested the 61 in a series of raids over 6 days starting June 16 in Trang. In addition to the 61 suspects, police also identified 13 prison inmates belonging to Chien's alleged network.
Police in northern Thailand say they're still tracking 35 others in the gang, and that Chien confessed to managing the transfers of the money, both before and after it was laundered. They say many people were paid 1,000 baht by Chien's network to open bank accounts to facilitate the transfers.
They will also face charges as accessories to money laundering money and possibly be investigated by the Revenue Department.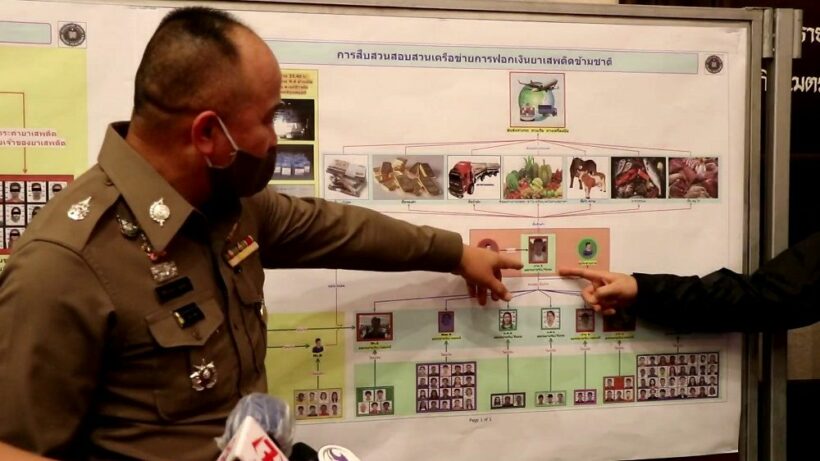 SOURCE: Chiang Rai Times
Keep in contact with The Thaiger by following our
Facebook page
.