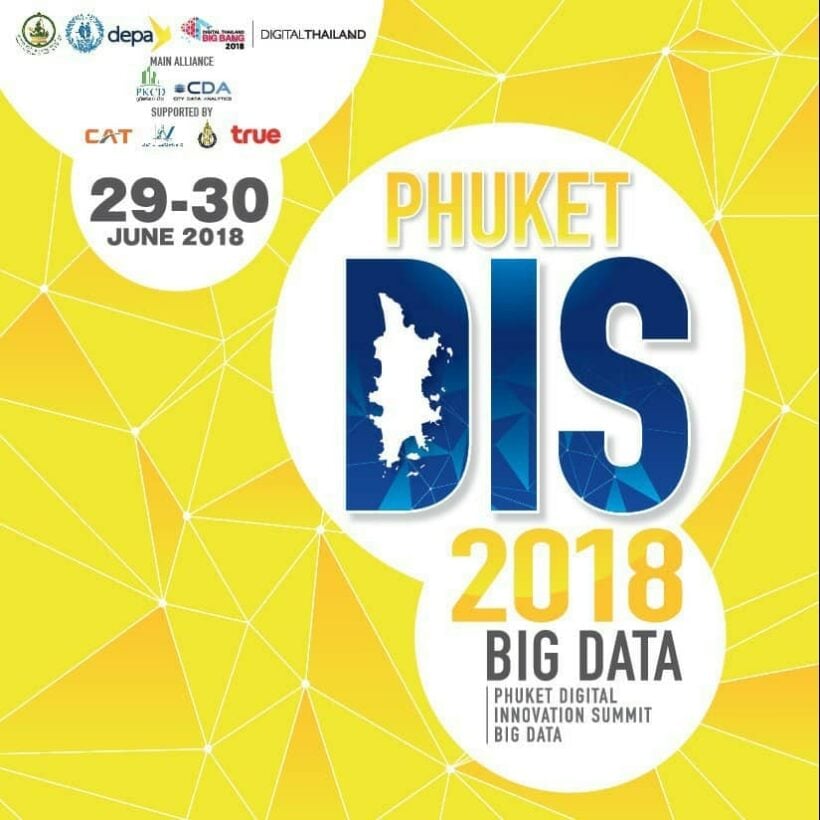 Digital Innovation Summit 2018.
The event will be held on June 29-30 from 10am to 6pm at Central Festival Phuket East (Home Works ground floor)
The main purposes of the event is to build awareness and to drive more understanding about the digital economy and smart city projects in Phuket and nearby.
The keynote speaker is Dr. Pichet Durongkaveroj, Minister of Digital Economy and Society. Honourable guests include the Permanent Secretary of Digital Economy and Society Governors of 14 southern provinces.
There will be many activities at the event including the Phuket City Development Grand Opening, a Data Visualization competition and ROV Tournament.
There will be seminars such as the Smart City seminar by Moon Ki Bong from Gyeonggi, South Korea, DEPA Digital Transformation and Creative Entrepreneur Solution.
Entry is free. Most of the speeches and ceremonies will be in the thai language.