Man charged after stabbing Australian tourist in Phang Nga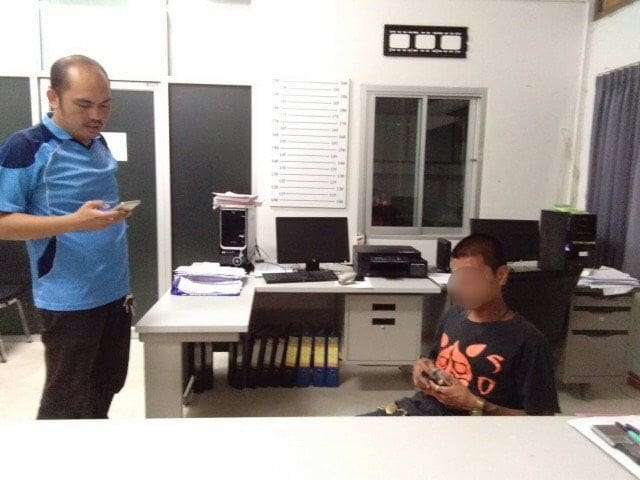 A man has been charged after stabbing an Australian tourist who sustained serious injuries in Phang Nga yesterday.
The Khao Lak Police were notified that the Australian man sustained injuries after being stabbed at a bar in Takua Pa, Phang Nga last evening.
The injured man is 44 year old Australian tourist William Mark Wayne. He was rushed to Takua Pa Hospital where he is now recovering after doctors were able to stem the bleeding. He is currently in a stable condition.
Police say that Mr Wayne was drinking at a bar with male and female Thai friends. The suspect name Chanin 'Tiw' Innarong parked his car in front of the bar.
He walked straight up to one of the woman and told her that he wanted her shirt that she was wearing. (The reason for his demands are not clear at this stage)
She told Chanin that she will give it him later as she couldn't take it off at the time. Thanin insisted that he wanted the shirt. A scuffle developed as the man tried to pull the shirt off her.
Mr Wayne thought that Chanin was violently attacking the woman and tried to jump in to protect her. Chanin was angry and hit out at Mr Wayne, according to the police report. He used a knife to stab Mr Wayne on his right and left arms, stomach and collarbone. After that Thanin sped away.
Police soon after arrested Thanin at a night club in Khao Lak. Police have seized the six inche knife. He was taken to Khao Lak Police Station where he is facing charges of  intent to kill and carrying knife in public without reason.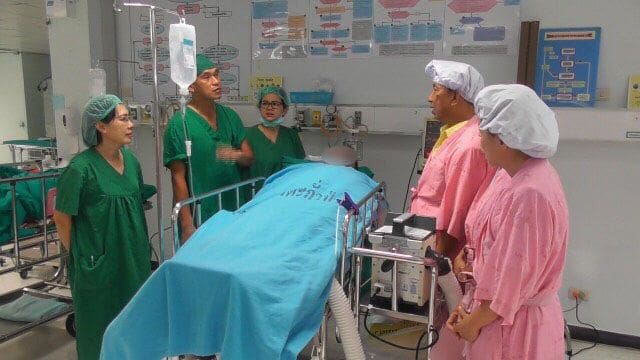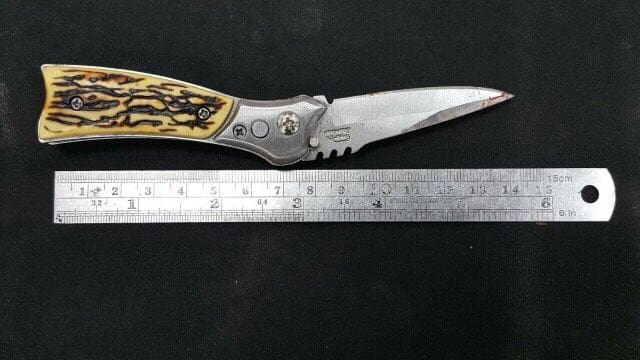 Read more headlines, reports & breaking news in Phang Nga. Or catch up on your Thailand news.
UPDATE: Total 4 deaths in Phang Nga Chinese tour bus crash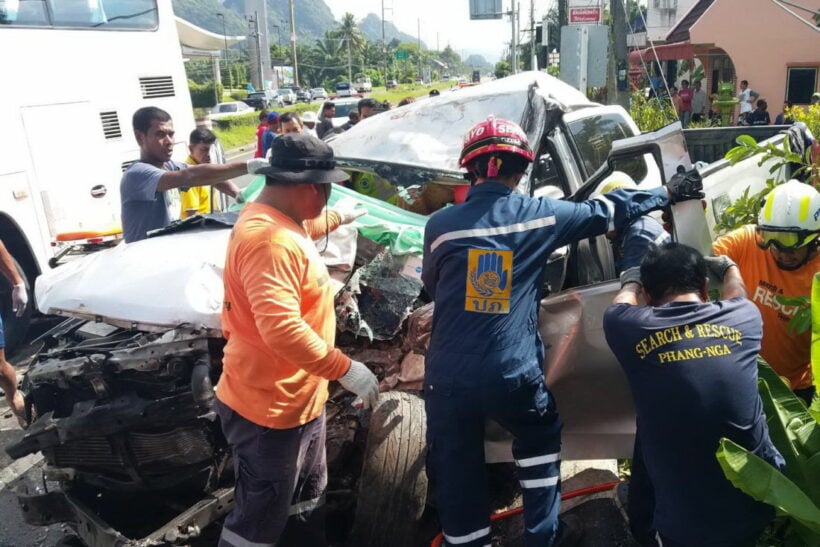 One person died at the scene yesterday while another three have since died in hospital. Nine other people sustained injuries in yesterday's incident in Phang Nga when a pick-up, careering out of control, crossed the median strip, took out a motorbike, and then crashed head-on into a tour bus.
Newshawk Phuket reports that emergency responders were notified of the incident yesterday morning on Phet Kasem Road, southbound, in Borsane, Thapput in Phang Nga.
Read more about the crash HERE.
The Department of Disaster Prevention and Mitigation Phang Nga Office reports that the pickup driver lost controlled of his vehicle after a tyre exploded. The pickup truck collided with the motorbike and the tour bus after crossing over the median strip, at high speed.
The tour bus was carrying 13 Chinese tourists, two tour guides and a driver heading from Krabi to Phuket. No passengers on the bus died but several were slightly shaken by the incident. The motorbike passenger and three pickup truck passengers have died. The driver of the pick up survived the crash.
Total fatalities: 4 dead (one motorbike passenger, three pickup truck passengers), 9 injuries (one motorbike driver, one pickup truck driver and 7 pickup truck passengers), according to the Department of Disaster Prevention and Mitigation Phang Nga Office.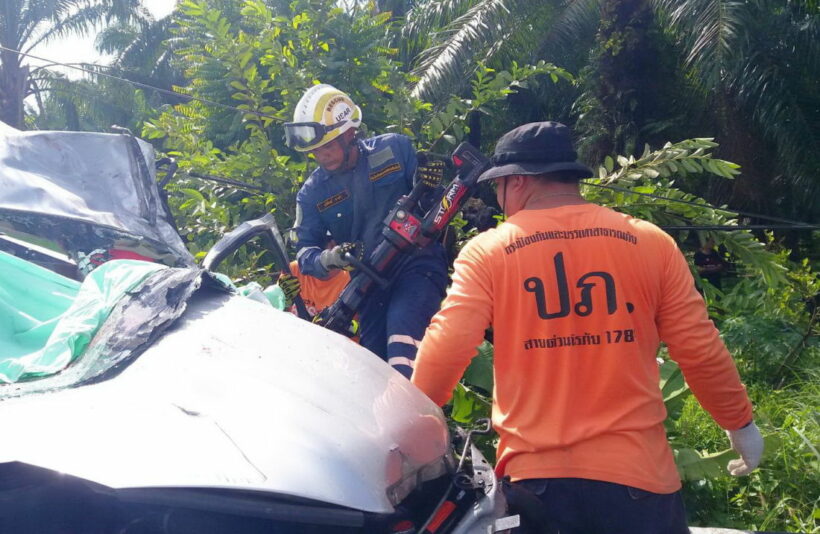 #พังงา 20 พค. 62 07.48 น. กระบะบินข้ามเกาะชน จยย.ประสานงารถทัวร์ ตาย 1 สาหัส 3 เจ็บเพียบVIDEO – accident between pickup truck, motorbike and bus on Phet Kasem Road southbound at 7.48am this morning in Thapput Phang Nga. One was found dead at the scene while three people have sustained serious injuires. Reports and translated by Newshawk Phuket … แปลโดย เหยี่ยวข่าว ภูเก็ต #NewshawkPhuket #PhangNga #accident #bus #buscrash #newsกล้องวงจรปิดกำนันพงษ์ ร้านทีสแกน จับภาพนาทีชีวิต เหตุรถกระบะ กลับจากตะกั่วป่า เดินทางกลับบ้านที่มะรุ่ย ทับปุด ผู้โดยสารเต็มคัน พุ่งตรงขึ้นเกาะกลาง ชนรถจักรยนยนต์ ลุงรอดตายหวุดหวิด แต่ขาหัก ก่อนจะไปตามแบริเอ่อ พุ่งชนประสานงารถทัวร์ที่วิ่งสวนทางมา สภาพเนียน ส่งผลให้มีผู้เสียชีวิตทันที ชาย 1 ราย นั้งในแคปด้านหลังคนนั้งหน้า ส่วนคนนั้งข้างคนขับบาดเจ็บสาหัสไม่รู้สึกตัว ติดภายในรถ จนท.ปภ.ใช้ตัดถ่างนำออกจากรถ อีกรายหญิง บาดเจ็บหญิงสาหัสไม่รู้สึกตัวอยู่ท้ายรถกระบะ อีกรายเจ็บหญิง สาหัสไม่รุ้สึกตัวโดนเหวี่ยงตกจากกระบะไปอยู่ใต้ต้นไม้ข้างทางไม่รู้สึกตัว ส่วนผู้ได้รับบาดเจ็บอีกรายขาหัก นั้งอยู่บนท้ายกระบะ อีกรายปวดหลัง นั้งอยู่ท้ายกระบะ คนขับชาย แผลฉีกขาดใบหน้าศรีษะหลายจุด รู้สึกตัวดี ที่เหลือบาดเจ็บเล็กน้อย จนท.พยาบาล รพสต.บางเตย เร่งช่วยเหลือ ร่วมทีมกำนันพงษ์และชาวบ้าน กู้ภัยมัสยิดบ้านนา #หน่วยกู้ภัยวัดเก่าเจริญธรรม กู้ชีพภูงา ให้การช่วยเหลือตามลำดับอาการ นำส่งโรงพยาบาลพังงา และโรงพยาบาลทับปุดขอให้ทุกคนปลอดภัยครับผม งานนี้ได้แผลมาอีก 1 แผล ขอบคุณคลิปร้านทีสแกน กำนันพงษ์ บางเตย#โค้งบางเสียด ต.บางเตย อ.เมืองขอบคุณถนนใหม่ ทำให้รถไม่เกิดอุบัติเหตุเลยช่วงฝนตก แต่.. ผมยังรอแบริเอ่อเกาะกลางอยู่นะครับแขวงทางหลวงพังงา ส่วนพวกว่าตำรวจหาเงิน จับความเร็ว ก็ดูอันนี้ไว้นะครับ ว่าขาแรงมันอันตราย ขับมาดีๆกะใช้ว่าจะปลอดภัย เค้าตรวจจับความเร็วทำถูกแล้ว #ทำอะไรก็ผิดไปหมด ตัวเองถูกตลอด จ่ายไปเถอะค่าปรับถ้าขับเร็ว อย่าบ่นแรงรวมยอดเจ็บ 13 ราย มีสาหัส 3 ราย คาที่ 1 รายCr. บีคุงก์ พสกนิกร ราษฏรพังงา / กำนันพงษ์

Posted by เหยี่ยวข่าว ภูเก็ต on Sunday, May 19, 2019
One dead, many injured in Phang Nga bus crash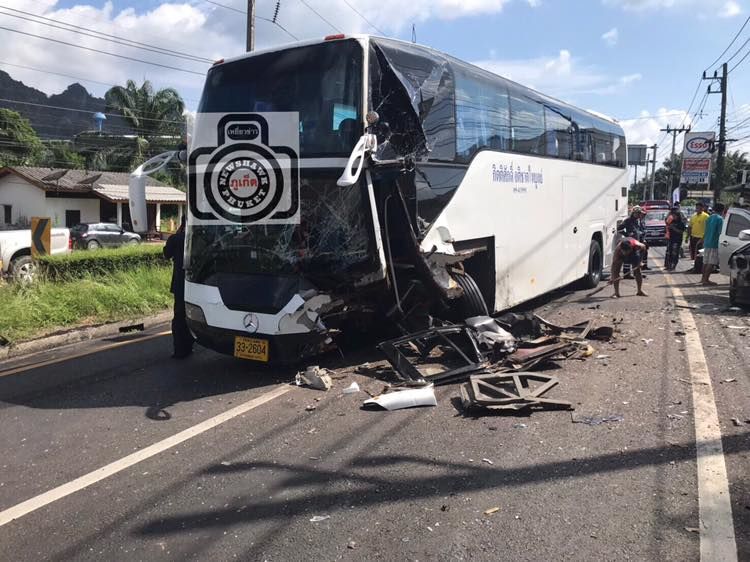 PHOTOS: Newshawk Phuket
One person has been found dead while many others have sustained injuries in a Phang Nga bus collision this morning.
Newshawk Phuket reports that emergency responders were notified of the incident this morning on Phet Kasem Road, southbound, in Borsane, Thapput in Phang Nga.
The collision was between the the tour bus and a silver pick-up. Both vehicles have sustained serious damage as a result of the collision.
One person was found dead at the scene while many other are reported to have sustained injuries in the crash. They have been rushed to Thapput Hospital.
Police are continuing their investigation.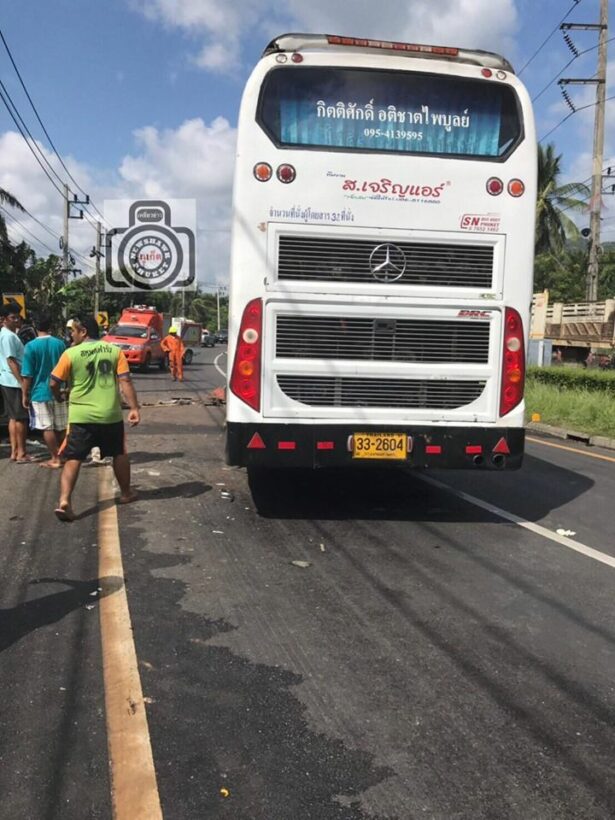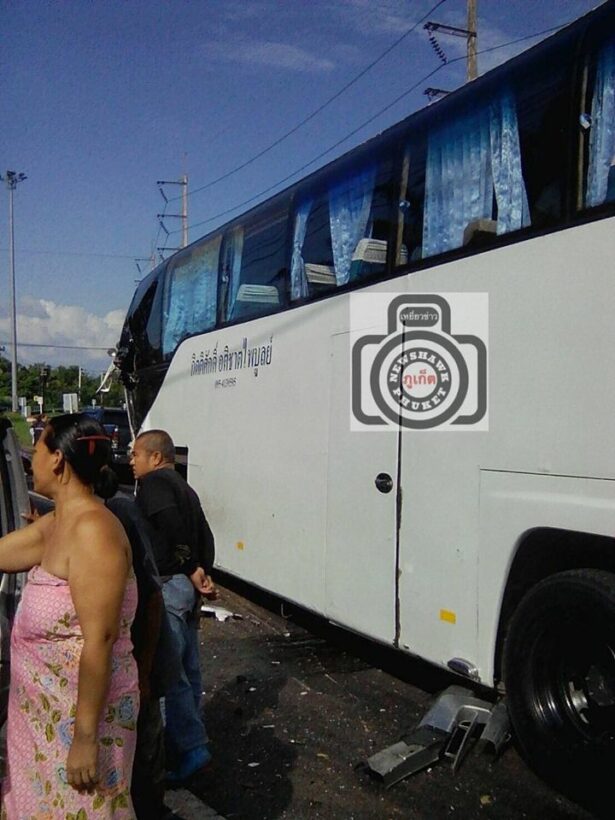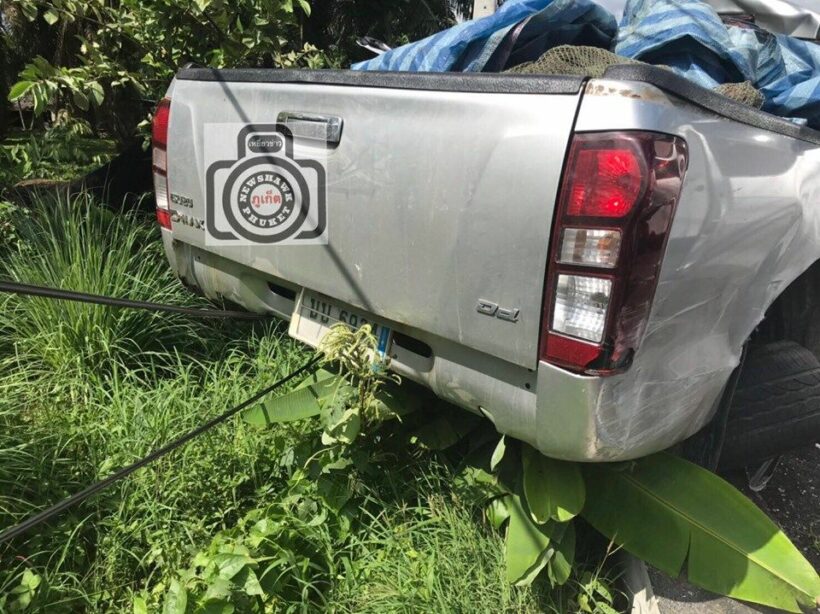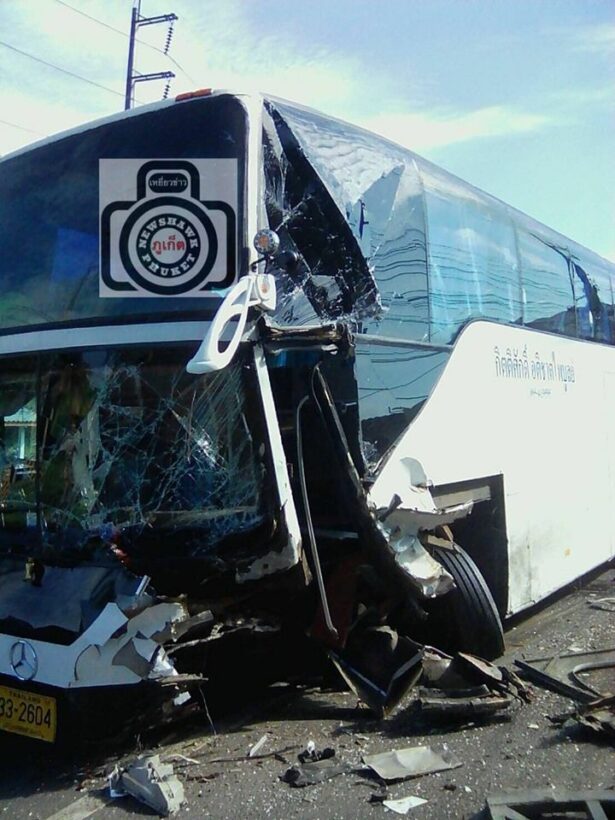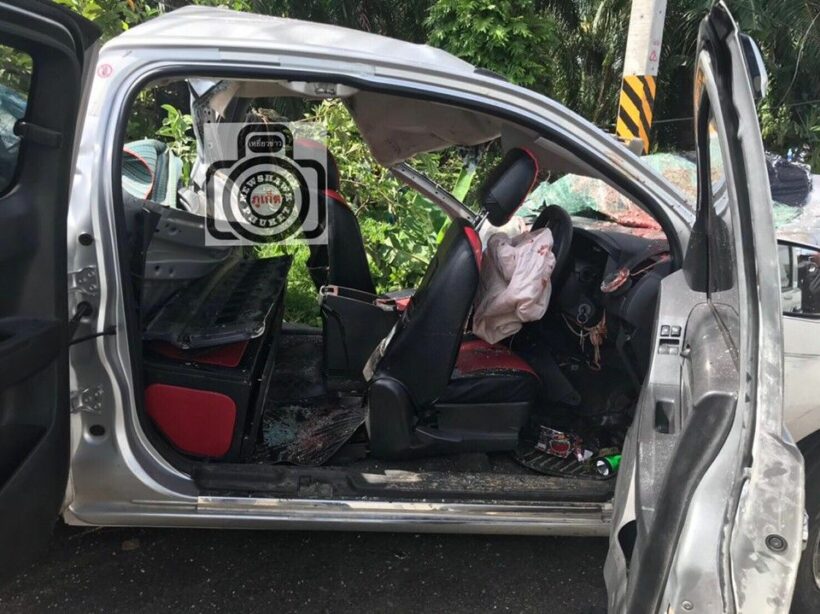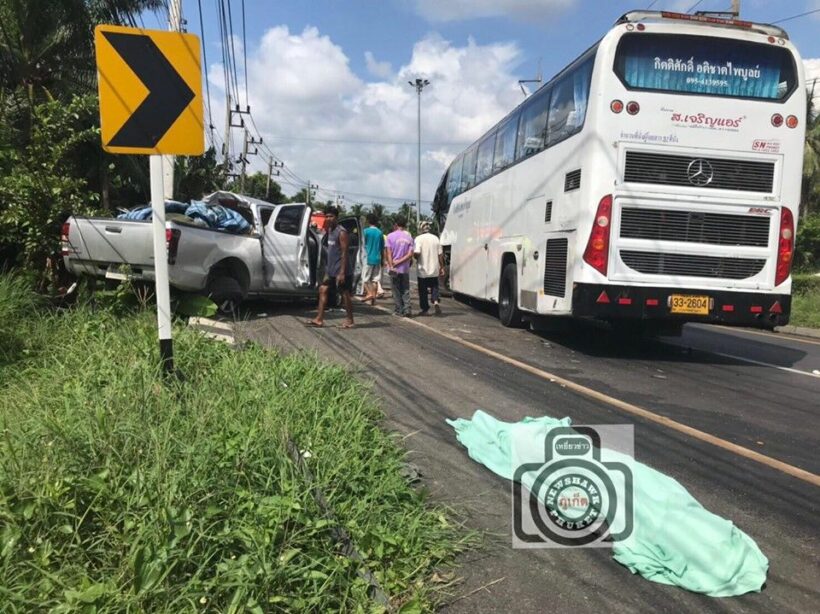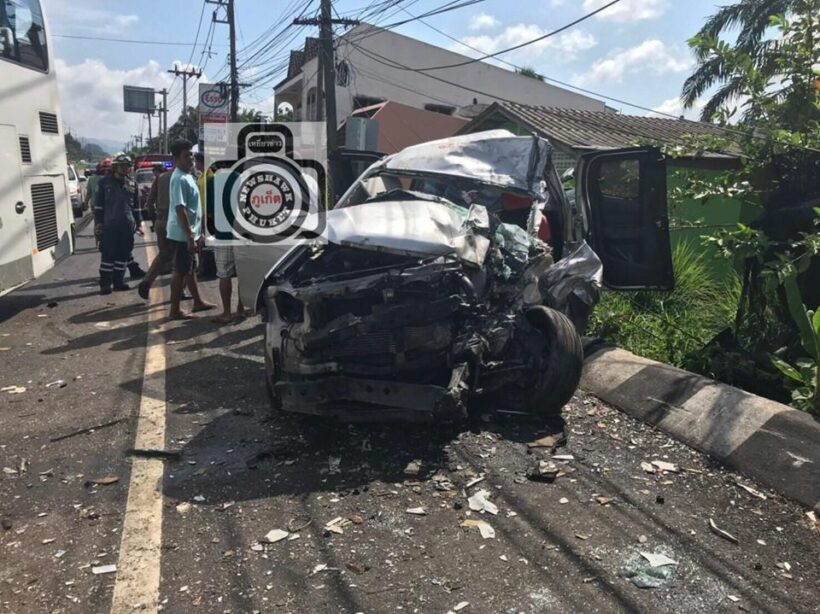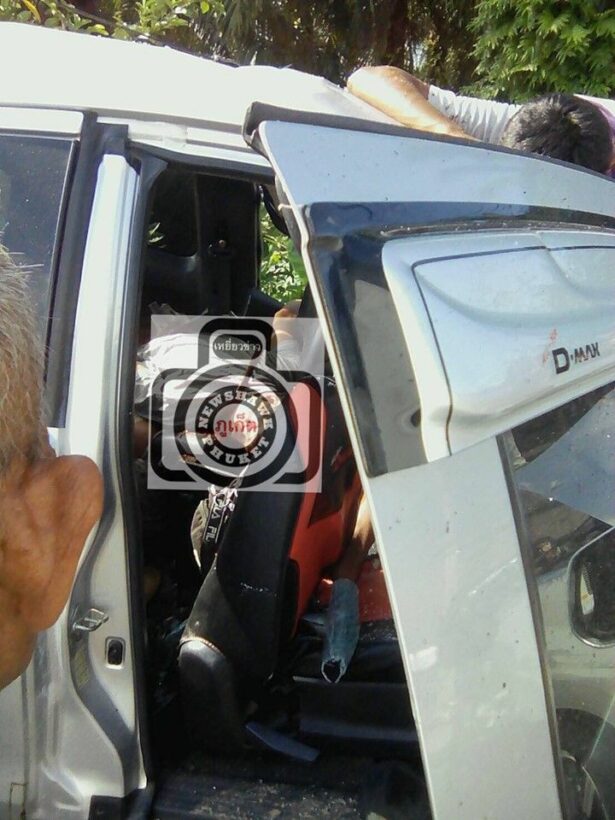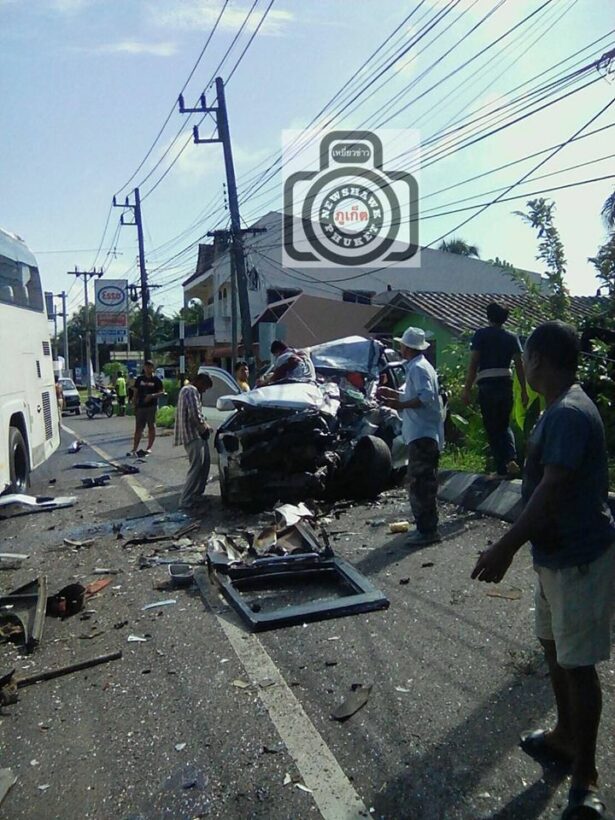 Surin Islands in Phang Nga closed until November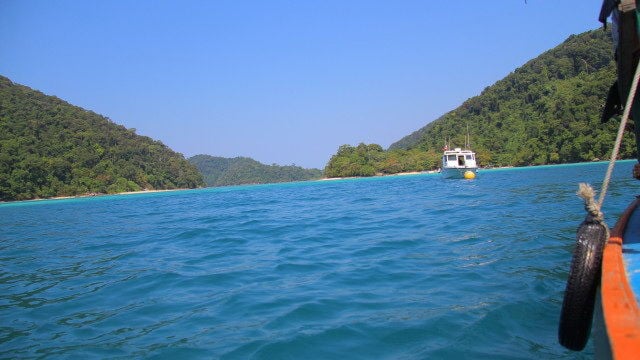 The Mu Koh Surin National Park in Phang Nga, 100 kilometres north of the Similans, has been closed down for the wet season and will be open again in November.
The Mu Koh Surin National Park Chief Puttapot Kuprasit says, "The Thai Meteorological Department (TMD) is forecasting that today there will be 60-70% chance of rain and high waves up to three metres in open waters of the Andaman Sea off Mu Koh Surin coast."
"For tourist safety the national park is being temporary closed from today until November. Normally the national park is closed from May 16 to November 15 every year. The national park will be re-opened again from November 16, 2019 to May 15, 2020.