"Tourists will come flooding back to the world class resort"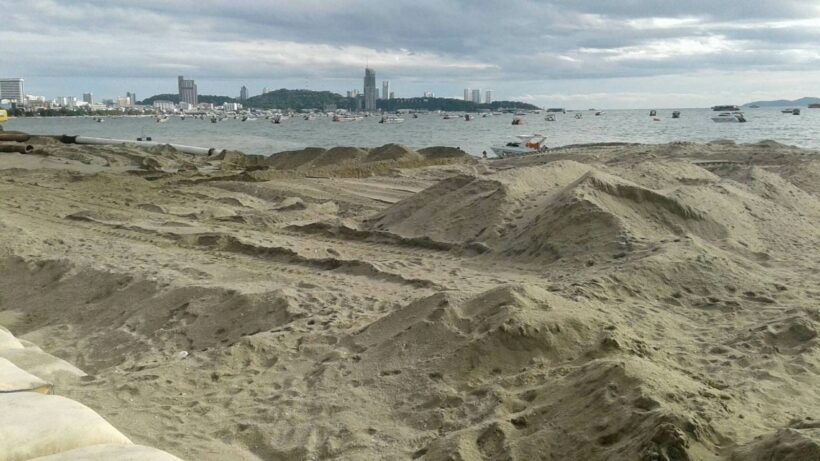 PHOTOS: ข่าวพัทยา Pattayanews
An enthusiastic Pattaya News is reporting that, in relation to the restoration of the beach in Pattaya, it was only a matter of time before the tourists came flooding back to the sands.
The report is from a meeting where it was declared that 400 metres of the restoration work was done meaning that 100 metres was back in the hands of beach operators.
"A further 300 metres will definitely be done by year's end giving operators a further 100 metre stretch to earn a living."
The sand is coming from Koh Rangwian in a 430 million baht project to widen the beach by 3.5 metres.
The beautification began near the Dusit Thani Hotel back in January but has suffered some stop/start problems. However, now everything is running smoothly.
Pattaya News said that the "Pattaya Model" will make the resort a top class world beach destination and the new sands will have the tourists flooding back.


SOURCE: Pattaya News
Keep in contact with The Thaiger by following our
Facebook page
.
Jetsada's Cunning Plan – Drunk man asks to be jailed to escape his boss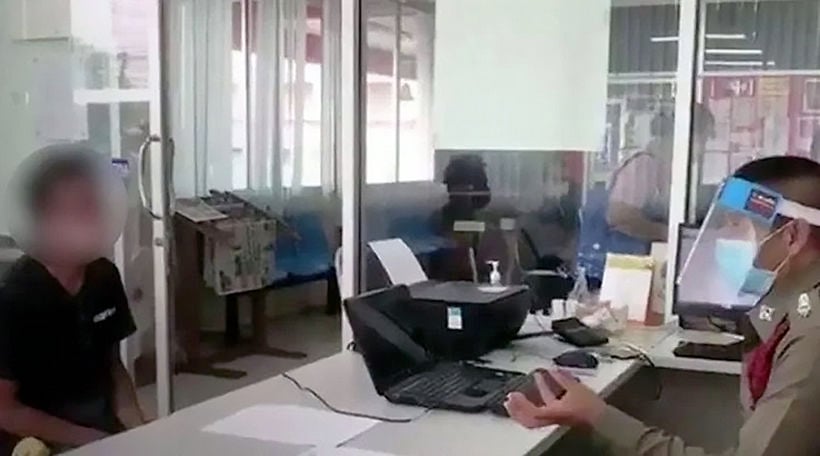 A man man in Chon Buri decided he needed a vacation, so he drank a bottle of whisky, walked into a police station and asked to be jailed. Puzzled police say the man thought jail would be a good way to get away from his boss.
According to Thai Residents the man is a construction worker on a site right across from the local police station. 37 year old "Jetsada," from the lower northeastern Sisaket province came up with a the genius plan hoping to get a break from his boss. He believed prison would be a perfect location for a free stay, and probably some free food.
Jetsada intentionally drank an entire bottle of whisky, then headed to the police station on foot. When he arrived he told an officer he was drunk and asked to be arrested.
Police proceeded to give him a breathalyzer test and ask why he wanted to go to jail. The man revealed that his boss at the construction site "made him feel sad." He just needed a vacation away from the boss, so jail would be a great option. He believed the boss would come and bail him out of jail when the news reached him.
The police knew Jetsada walked to the police station and the construction site was nearby. They told him they couldn't arrest him as he didn't do anything illegal.
Police say the man took a moment and sat pondering his 'cunning plan' at the police station. After a talk, he seemed to lighten up, and he returned to work, though how the rest of his day went is not known. Police admit that this was the first time a man intentionally got drunk and came to the station asking to be jailed.
SOURCES: Thai Residents
Keep in contact with The Thaiger by following our
Facebook page
.
Paramotor crash in Chonburi kills British man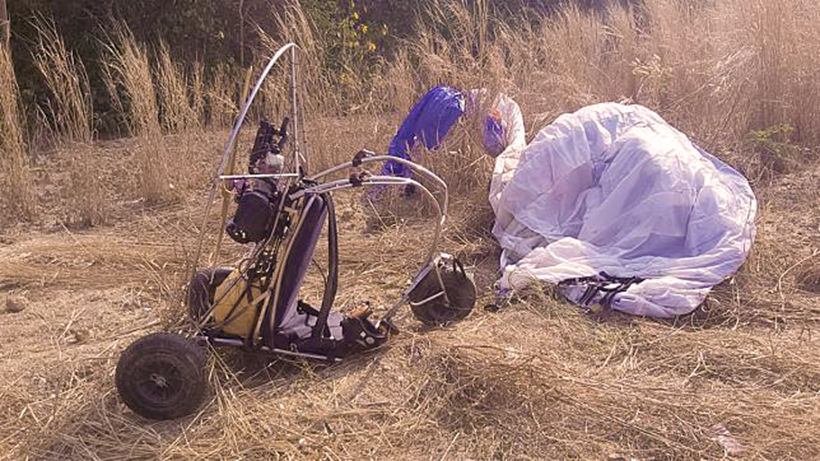 A British man, aged 60, has been killed in a flying incident. He was flying when the paramotor developed engine troubles and plummeted into the ground in Bang Saray Tambon in Sattahip district, south of Pattaya.
Bang Saray police and rescuers from the Sawangrot Thammasathan Foundation were called to the crash site, that occurred in a grassy field near Moo 11 village.
The police reported that they found a seriously injured man lying on the ground near a black motorised parasail craft. He was wearing a green T-shirt and camouflage shorts.
The man was given immediate first-aid and then rushed to Wat Yanasangwararam hospital, where he was later pronounced dead.
Police questioned his colleagues, who said the man was flying his powered paraglider over the area in a training session, when the engine broke down. He tried to make an emergency landing, but was unsuccessful.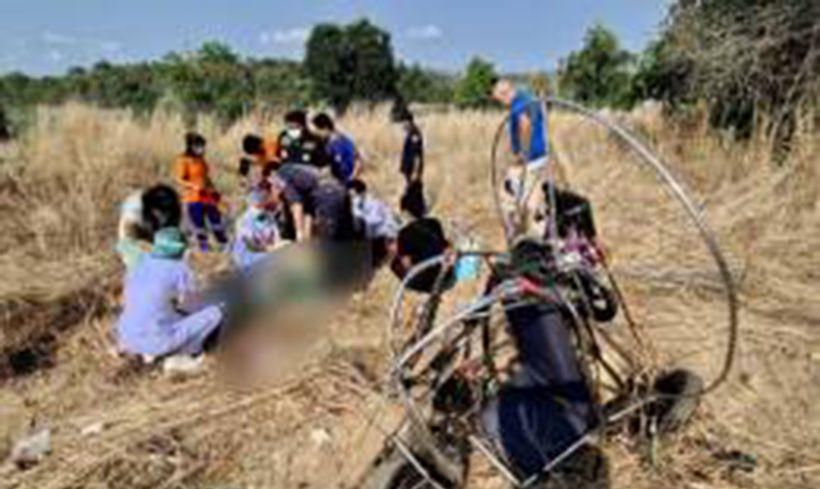 The man's name is being withheld while officers are contacting the embassy and his family.
(Other publications have reported that he is American and there were already problems with the paraglider since take off)
SOURCE: Bangkok Post
Keep in contact with The Thaiger by following our
Facebook page
.
Chon Buri bans alcohol sales 6pm to 6am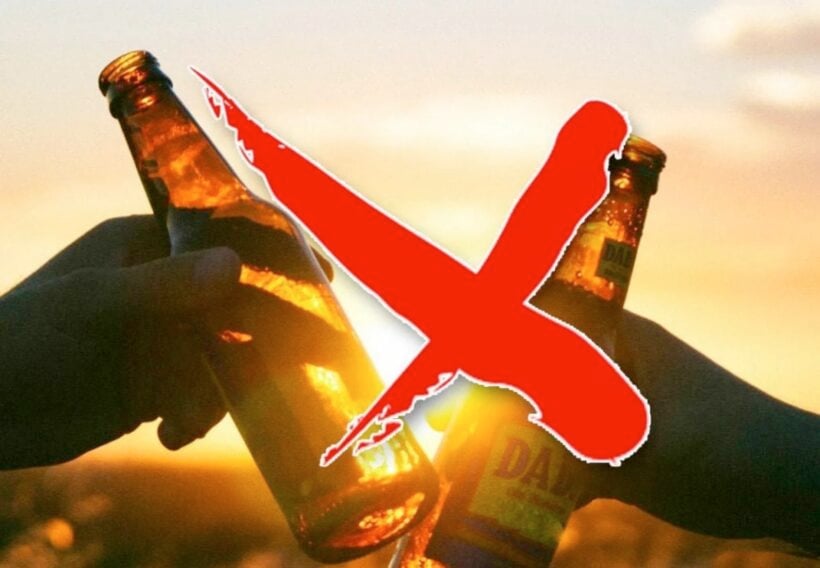 Chonburi's governor has banned the sale of alcohol in the province, including Pattaya, from 6am to 6pm, effective immediately, and restaurants are now only allowed to offer takeaways – all to fight the spread of the Covid-19 coronavirus. The order is over and above all other closures in the province over the past two weeks.
The provisions of the order are as follows…
Restaurants may be take away only with the exception of ones in hotels for registered hotel guests.
No alcohol sales between 6pmand 6am. In fact, since regular alcohol sales laws still apply, this means one can only legally buy between 11am and 2pm, and 5-6pm. There is no alcohol ban as was reported on social media yesterday. This restriction is to help prevent gatherings.
Gatherings in public are prohibited, especially in public places like beache, parks and public areas of residences, condos, etc. The order also basically asks people not to have private gatherings at home. This essentially means no gathering, drinking or socialising.
Beauty salons, private and public, closed.
Nurseries and daycare centers closed
Everything previously announced like bars, clubs, gogos, nonessential shops in malls, gyms, golf, movies etc. are "closed until the situation improves."
Koh Larn remains closed to nonresidents at least until April 10.
Hardware stores may reopen as they are considered essential.
All public and private attractions, including government tourist attractions, cultural or entertainment site are closed. If it is a tourist attraction, it must be closed.
Beaches remain open during the day, but the previous request for people to not be on the beach from 8pm to 6am stands. People on beaches must practice social distancing and have one to two metres between beach chairs.
There is no curfew or overall lockdown. People can come and go, but are subject to the checkpoints previously stated in Chon Buri.
There is no end date for this order. It is simply until the situation improves. It is effective immediately.
Keep in contact with The Thaiger by following our
Facebook page
.