Sattahip drug addict arrested and jailed after threatening wife and children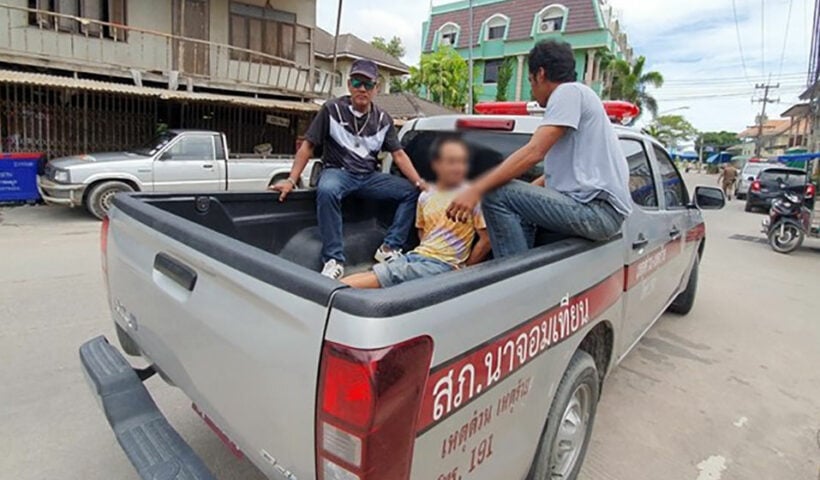 PHOTO: Pattaya Mail
Sattahip police have arrested a person with drug problems who allegedly threatened to kill his wife and two children. 39 year old Jarat Injom was found hiding in the bedroom of his Moo 4 village house where he had barricaded himself after 34 year old wife Sangwein Prasannet called police.
The wife told authorities she'd been married to Jarat for eight years and they had two children, aged 5 and 8. But for the past two years he has been addicted to crystal methamphetamine (ice).
She told police that he often acted crazy and aggressive but she had never sought help in the past. But today he threatened both her and her children with a knife, so she called police.
The man has been arrested and is currently in detention pending further legal proceedings.
SOURCE: Pattaya Mail
Keep in contact with The Thaiger by following our
Facebook page
.
Pattaya issues three month prison sentence to curfew violators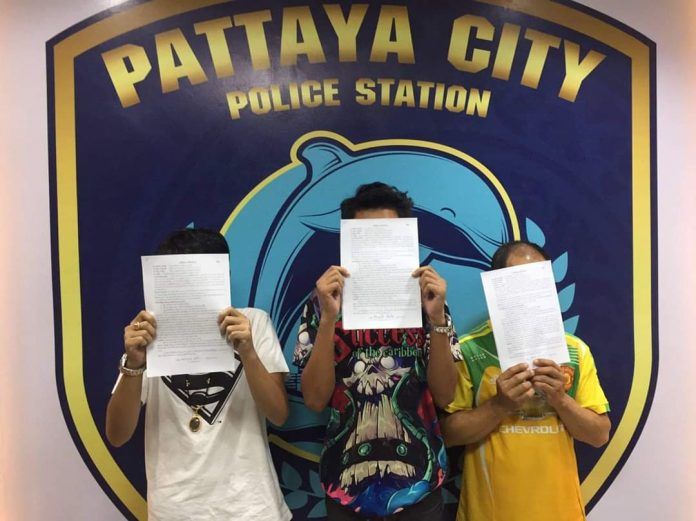 Three Thai men were caught in Pattaya yesterday evening violating the Emergency Decree curfew and sentenced to three months in prison. Pattaya City Police posted on their Thai social media channels and reminded its Thai and English audience not to go out between 10 pm and 4 am without a valid reason or face the consequences. After a rise in curfew violators, this harsh punishment might shake some fear into those who ignore the Emergency Decree.
Pattaya Police sentenced the three men today, whose names were not given to the media, to three months in prison without parole, effective immediately.
The Pattaya Police stated there will be no leniency for curfew violators in Pattaya.
SOURCE: The Pattaya News
Keep in contact with The Thaiger by following our
Facebook page
.
Pattaya commences 'restricted access' from April 9 onwards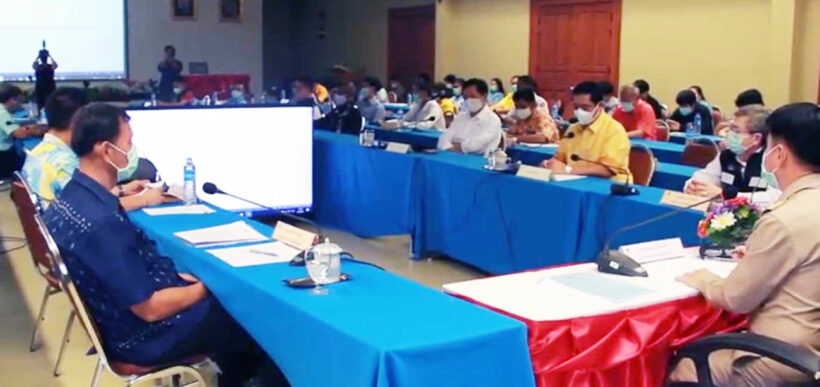 Today, Chon Buri's governor Pakkhathorn Thianchai has approved the Pattaya City's proposal to restrict access to the town at 2pm from tomorrow (April 9) for 21 days. It is not a new curfew, but a limitation on people travelling in and out of the city region.
Pattaya City will commence a 24 hour lock down of the city's borders where those who are not residents of Pattaya or not working there will not be allowed access to the area until the situation improves. Multiple checkpoints will be set up during the lockdown to prevent people outside coming in, unless they have specific exemptions. Those who are not exempted in the lockdown announcement, but find it necessary to travel, must seek permission from the district offices first.
Exemptions include ambulances, medical supplies, officials and food supplies.
People living inside Pattaya will still be able to move round during the day but will have to adhere to the current national curfew at night from 10pm – 4am.
The District Chief Amnart Charoensri says that many of the confirmed cases in Pattaya are foreigners who were visiting Pattaya or who were living here.
"Most of our cases are imported. We have to control the spread of the Coronavirus. This is a difficult measure but we must stop people, especially foreign tourists, coming into the city at this time."
"The committee has approved to close Pattaya by setting entrance and exit checkpoints."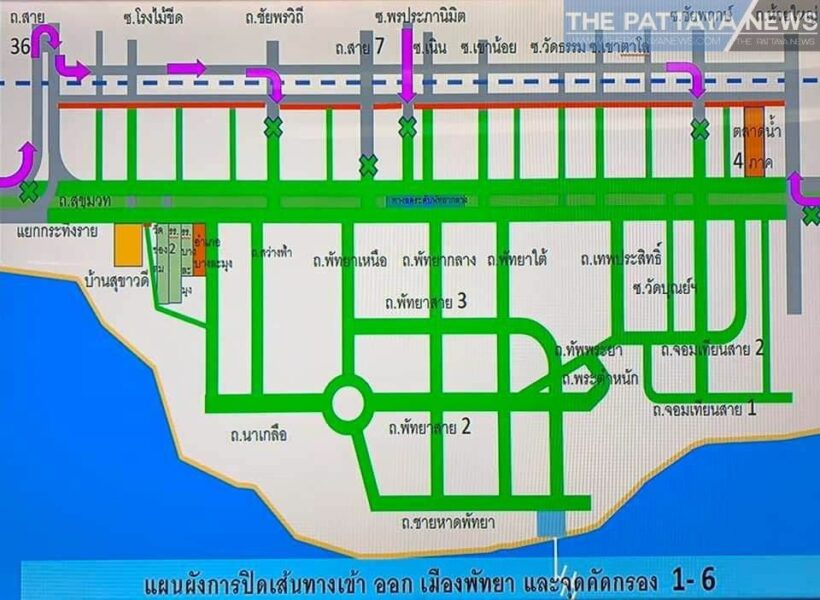 Under the plan, 5 checkpoints will be set up on roads leading into Pattaya to strictly screen vehicles and people.
Entry to the city will be closed at the Krating Rai flyover. Motorists are required to make a U-turn in this area to the railway line road. People entering the town will be screened at checkpoints on the city's 5 main access routes…
Soi Chaiyapornvithee.
Motorway Route 2 in front of the highway police office.
Soi Pornprapanimit.
Soi Chayaporn.
Sukhumvit Road in front of Na Jomtien temple.
Foreigners will need to have their original passport at all checkpoints and Thais will need their ID card. Temperature checks will take place at every checkpoint, if anyone tests high they will be required to go to a hospital immediately.
People are also required to wear face masks when in public.
SOURCE: Bangkok Post | Pattayanews
Keep in contact with The Thaiger by following our
Facebook page
.
Police hunt Burmese man accused of killing Chon Buri boy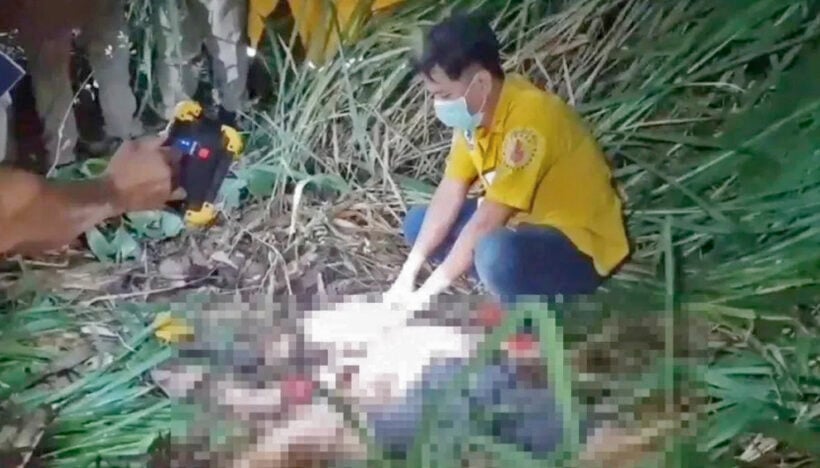 Police in Chon Buri have launched a manhunt for a Burmese worker who is a suspect in the murder of an 11 year old boy. The boy's body was found in a cassava farm in the province's Sri Racha district on Sunday.
Police believe the 49 year old Burmese national known only as "Wan," may still be hiding in Chon Buri.
The search was launched after the boy's mother, known as "Malika," told police that Wan had recently threatened to harm her and her son.
She told police that Wan had been dating her 62 year old mother for more than 10 years, but their relationship turned sour 2 months ago. After seeing Wan beat up her mother, she told her to leave him. When Wan found out, he threatened to hurt her and her son.
Police raided the suspect's home but found only his ID documents. So police believe that he may still be hiding somewhere in the province. Nevertheless, police have alerted immigration authorities that the suspect may try to cross the border to Myanmar.
SOURCES: Bangkok Post | 77kaoded
Keep in contact with The Thaiger by following our
Facebook page
.