Round the world handicapped pilot crashes in Chon Buri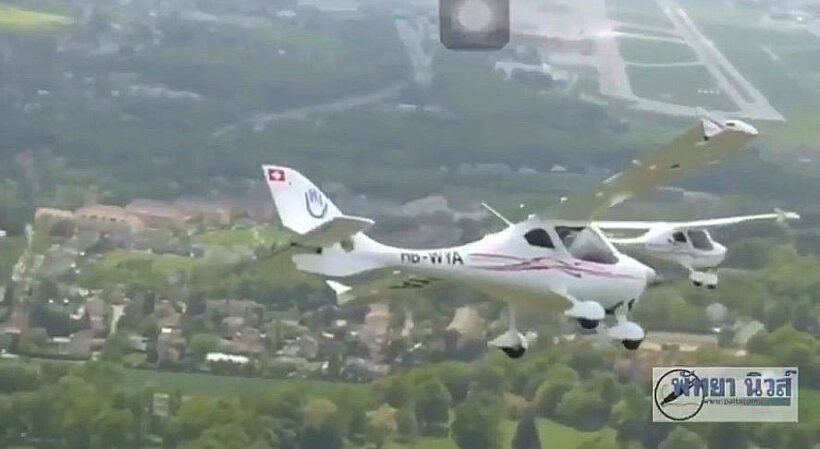 A video has captured the final moments of a light aircraft that crashed in Sri Racha, Chon Buri yesterday. Footage also shows the aftermath of the crash.
The aircraft was piloted by Mike Lomberg, a South African who was flying through Thailand as part of a round the world flying adventure.
The private light aircraft crash-landed yesterday, killing the pilot.
The turboprop airplane, which was coming in to land in the premises of Rajamangala University of Technology East in Si Racha district of Chon Buri province, crashed and caught fire, according to a police report.
The pilot, 60 year old Mike Lomberg, a South African national, was killed instantly inside his aircraft. He had flown from Chiang Rai province in northern Thailand and would have been heading to Phuket today. He used a wheelchair to get a round when not flying as he was a paraplegic as a result of a traffic accident and was believed to have been a test pilot.
Police are investigating the cause of the incident, which might possibly involve a malfuctioning engine.


Read more headlines, reports & breaking news in Pattaya. Or catch up on your Thailand news.
Attempted rape of 16 year old in Chon Buri petrol station toilet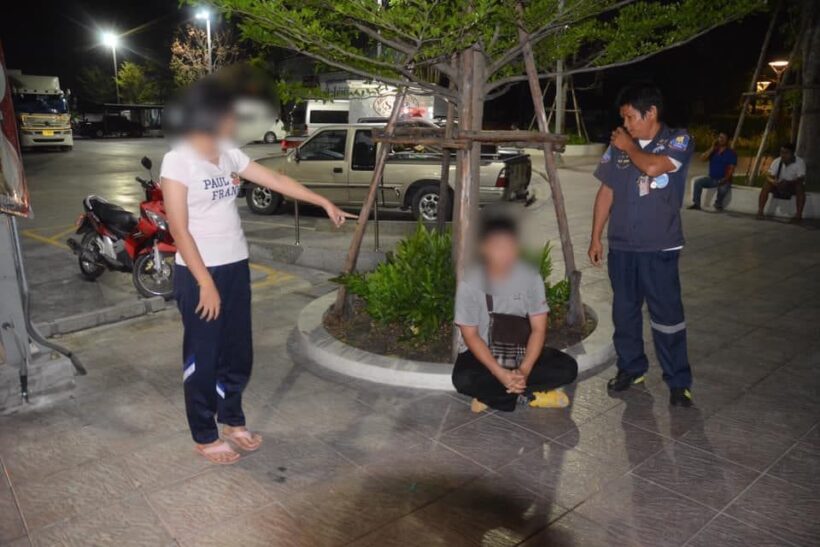 A 29 year old man has been arrested in Chon Buri's Phan Thong district for alleged attempted rape of a 16 year old girl inside a petrol station toilet.

The incident is reported by police to have taken place last night.

Wisanu Intae was initially charged with committing an indecent act on a person over the age of 15 and attempted rape.

The girl, travelling with her parents, had stopped at the petrol station for a toilet run. Since the women's toilet only had three cubicles, she was waiting for her turn when suddenly she felt a hand over her mouth and was allegedly yanked into a cubicle by Wisanu.

The girl resisted and made noises so her mother could hear her and come to help.

Wisanu later reportedly confessed to the attempted assault, and insisted that this was the first time he has ever done anything like this.

SOURCE: The Nation
Arrest for scam and then a bonus arrest in Pattaya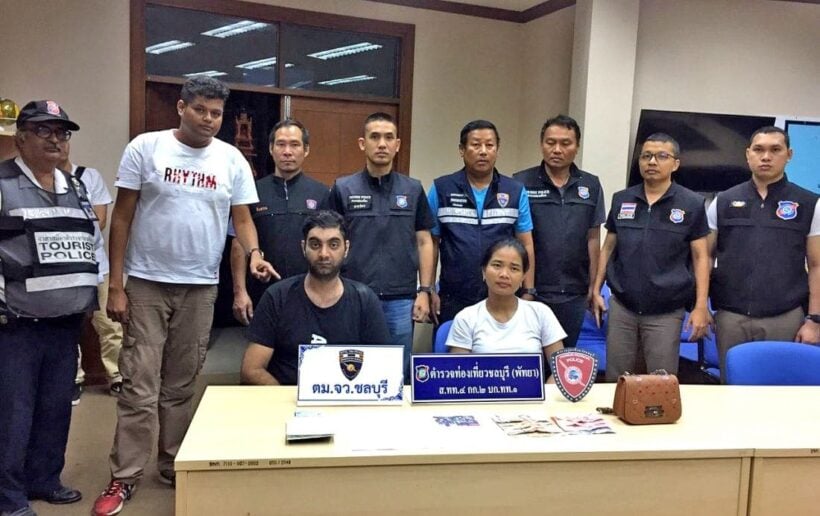 Pattaya police have arrested an Indian man and his Thai girlfriend for scamming an Indian tourist out of 6,000 baht in the early hours this morning. But there was a bonus arrest too.
Pattaya police chief Pol Col Prawit Chorseng say 26 year old Maninder Singh and 32 year old Mallikar Thongriam were arrested shortly after the victim, 31 year old Sahu Anupam, filed a complaint with a police patrol on Pattaya Walking Street.
Police were able to retrieve 5,350 baht from the two suspects.
Anupam told police that Singh approached him while he was wandering along walking street and persuaded him to go to a pub, saying that he knew the owner.
Anupam added that when the pub was handing out the bills at 1am, he was told he had to pay 5,521 baht, including the drinks for Singh and his girlfriend.
Singh then offered to talk to the pub owner to negotiate a 20% discount so Anupam handed him 6,000 to settle the bill.
When Singh left the table, his Thai companion excused herself, saying she was off to the bathroom and, you guessed it, the pair disappeared. Police later found them dining in a restaurant not far from the pub.
In a bonus for their morning's work, Police also found that Singh had overstayed his visa by 724 days.
SOURCE: The Nation
Twin found dead in Pattaya house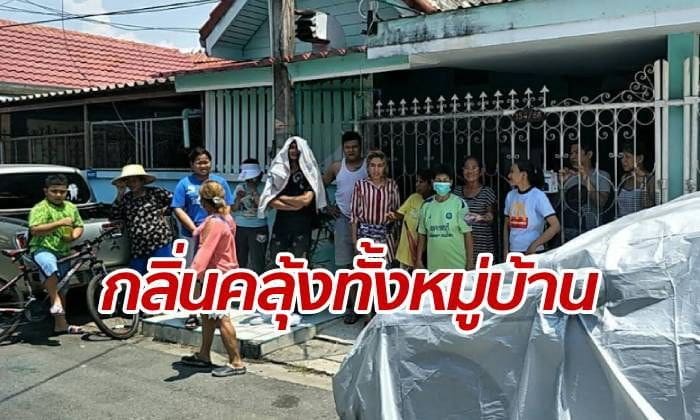 PHOTO: Sanook
Locals from a housing estate in Nong Prue, Pattaya have called police after noticing a foul smell coming from the house of a man, one of two twins, who lived at the address.
Sanook reports that police and emergency responders found the house locked from the outside and had to break in.
Inside they found 23 year old Chinawut naked on the floor lying next to his computer. Police estimate he had died three or four days before. Nong Prue police were unable to say if he had suffered injuries from initial examination.
Neighbours say that the dead man was a loner who like to play computer games. He hadn't been sotted for four days and when the smell was detected they called police.
Police are trying to locate the dead man's twin who lives in Soi Bua Khao. The body was taken to a local hospital for autopsy.
SOURCE: Sanook