Chiang Mai soldier caught in gun road rage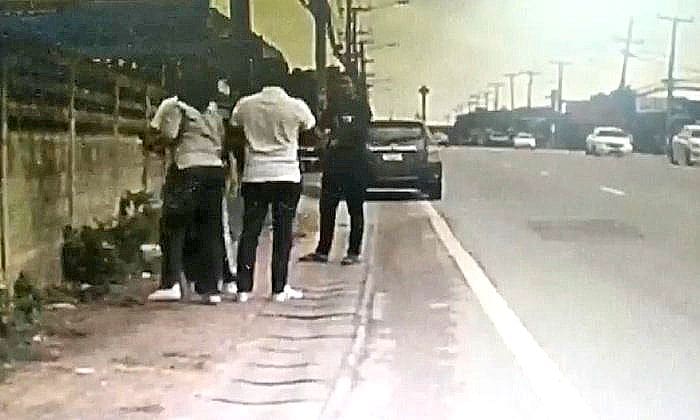 PHOTO: Sanook
Footage from a dash cam shows a soldier advancing on a family of three, threatening to shoot them with a gun in Chiang Mai. The incident is related to a preceding road rage incident in the Mae Rim district.
Footage shows the mother and wife of the man trying to prevent them from continuing to argue as the soldier brandishes a gun.
Sanook reports that the incident luckily ended without a shooting. The soldier is expected to soon be in custody.
54 year old Father Amnat from Nonthaburi says he was with his wife and 19 year old son driving their Mazda on a trip to Mae Hong Sorn to make merit.
His son had slowed to stop off and buy some lottery tickets and this apparently enraged another driver who then tried to cut them off in his sedan. Both parties wound down their windows and the son yelled "Arai" (what) that further exacerbated the situation.
The other driver called for them to stop. He then threatened to kill the whole family with his gun, according to Amnat. They all drove off with the wife calling 191 amid fears that the soldier would hunt them down.
Mae Rim police confirmed that the man with the gun is a soldier connected to one of the army camps in the north. A summons has been issued after the family accused him of attempted murder.
SOURCE: Sanook


Read more headlines, reports & breaking news in Chiang Mai. Or catch up on your Thailand news.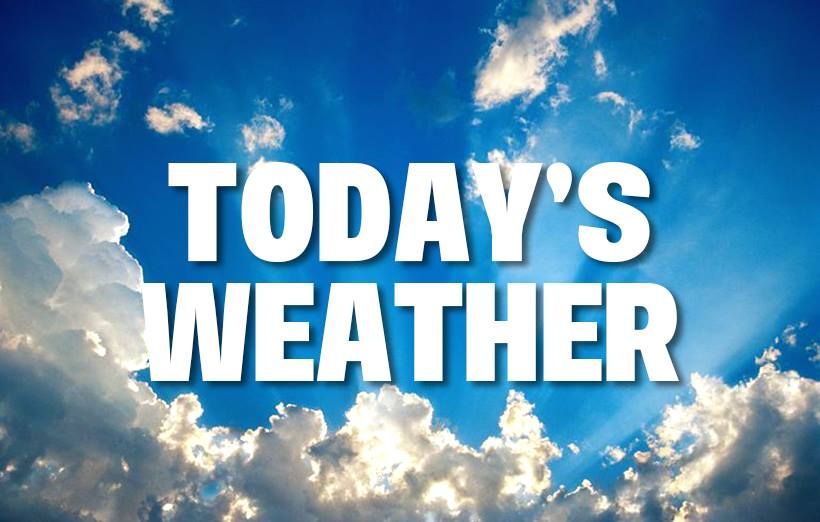 Bangkok
Morning clouds followed by afternoon sun. High 33ºC. Winds NE at 10 to 15 km/h.


Chiang Mai
Generally clear. High 30ºC. Winds ESE and variable.


Phuket
Afternoon showers. High 31ºC. Winds NNE and variable. Chance of rain 40%.


Ko Samui
Thundershowers. High 25ºC. Winds ENE at 10 to 15 km/h. Chance of rain 40%.


Pattaya
Partly cloudy. High 32ºC. Winds NW at 10 to 15 km/h.


Songkhla
Thunderstorms developing in the afternoon. High 29ºC. Winds ENE at 15 to 25 km/h. Chance of rain 80%.


Missing 14 year old girl now under government care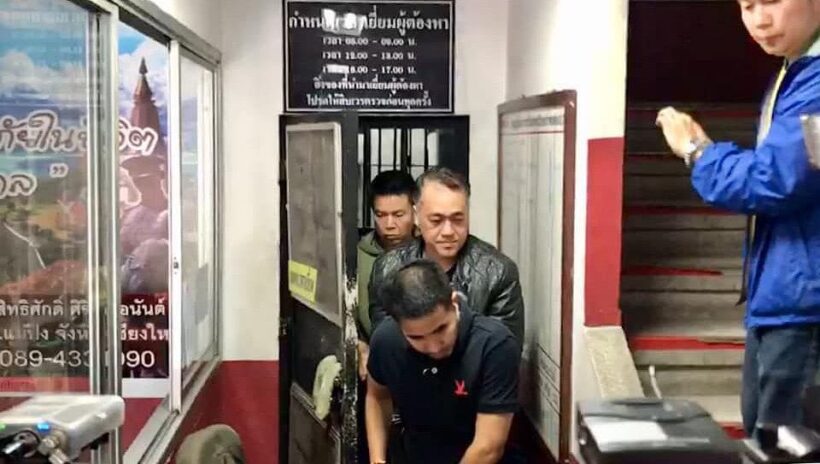 by Kornkamol Aksorndej – The Nation Weekend
A 14 year old girl, reported missing for more than two weeks and later found with an older man in a Chiang Mai apartment, is now under government care.
Pol Maj General Jirabhop Bhuridej of the Crime Suppression Division, says, "We won't give details about the case. The minor must be protected."
The girl was found on Thursday with a 52 year old man, who has been confirmed as the father of one of the girl's friends.
The man, identified only as Ronnachit, is now facing a charge of taking a child younger than 15 years old from her parents.
The girl didn't contacted her family since December 27, concerning her parents. They feared she might have been abducted and filed a complaint with police in Bangkok last week and sought help from various outlets, including social media.
When police eventually located the girl, she was with 'Ronnachit', who said he was going on a sightseeing trip with the girl.
The girl is now under the care of the Social Development and Human Security Ministry.
STORY: The Nation
UPDATE: Missing 14 year old teenager found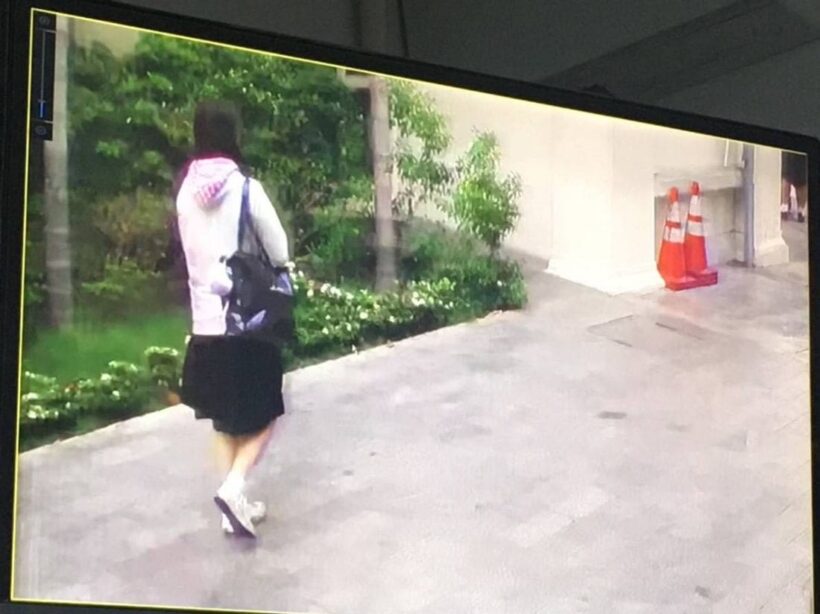 The missing 14 year old school girl Tipayarat "Yoyo" Laosuwanpong, reported by her family as a missing person yesterday, has been found safe.
She was found late last night (Thursday) in Chiang Mai. The family are awaiting further details and hoping to reunite with their daughter today.
Police say they've detained a 52 year old Chiang Mai man in relation to the case. A Thai newspaper is reporting that the 52 year old's daughter may be involved in the case.
Yoyo's father and his sister had only informed the CSD earlier yesterday about the disappearance of Tipayarat, who they say was a bright junior secondary student at Saipanya School.
Before the discovery of Yoyo latest night the girl's aunt told media her niece was last seen riding in a tuk tuk in Bangkok about 2pm on December 27, and logged in to her Facebook account from the eastern province of Rayong the following day. The family had not been able to contact her since.
Read more about Tipayarat's disappearance HERE.