Naked foreigner caught, taken to Chonburi Hospital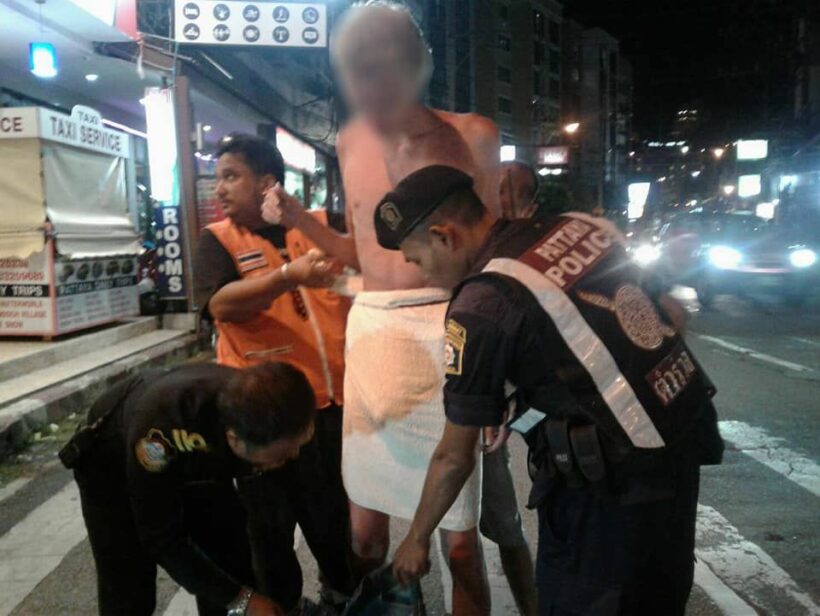 PHOTOS: Pattaya Law Enforcement
A naked man has been tracked down and taken to a hospital in Chonburi.
Pattaya Law enforcement officers were notified of the incident last night in Banglamung, Chonburi.
They arrived at 7-eleven store to find the naked foreign man on the road. Staff at the 7-eleven store told police that the man had picked some food from the store but left before paying.
A combination of the local cops, motorcycle taxi guy and even a man in a turban tried to save the man's modesty as tourists in song thaews passed and an interested crowd gathered.
Officers were notified that the man stayed at a hotel nearby with his father and mother-in-law but they had already checked out. The foreign man was taken to Banglamung Hospital for evaluation.
แตกตื่นทั้งถนนต่างชาติเพี้ยนแก้ผ้ายืนกลางสามแยกเมื่อเวลา 23.00 น.วันที่ 27 มิถุนายน 2562 เจ้าหน้าที่เทศกิจรับแจ้งเหตุมีบุคคลสติไม่ดีแก้ผ้าล่อนจ้อนยืนอยู่กลางถนน สามแยกหลังเขาพระตำหนัก ต.หนองปรือ อ.บางละมุง จ.ชลบุรี หลังรับแจ้งจึงนำกำลังรีบไปตรวจสอบที่เกิดเหตุบริเวณกลางสามแยกที่มีนักท่องเที่ยวสัญจรไปมาอย่างคับคั่ง พบนัดท่องเที่ยวชาวต่างประเทศ เป็นผู้ชาย ผิวขาว ลักษณะผอม สูงประมาณ 2 เมตร ยืนเปลือยกายล่อนจ้อนอยู่กลางถนน โดยไม่แคร์สายตายของผู้ที่ผ่านไปมา เจ้าหน้าที่พยายามนำกางเกงมาให้สามใส่ แต่เจ้าตัวก็ไม่ยินยอม จึงเอาผ้าขนหนูมามัดให้ แต่เจ้าตัวก็พยายามถอดออกอีก เจ้าหน้าที่ก็จับผ้ามัดใส่ให้อีกครั้งแล้วให้นั่งลงสงบสติอารมณ์กับพื้นเบื้องต้นไม่มีผู้ใดทราบว่าต่างชาติคนดังกล่าวเป็นใคร เนื่องจากไม่มีเอกสารแสดงตัวบุคคลแต่อย่างใด ซึ่งต่างชาติคนดังกล่าวมีอาการทางประสาท จึงได้พาตัวไปพักสงบสติอารมณ์ยังเมืองพัทยาก่อนจะส่งไปรักษาตัวต่อไป

Posted by เดอะ พัทยานิวส์ The Pattaya News on Thursday, 27 June 2019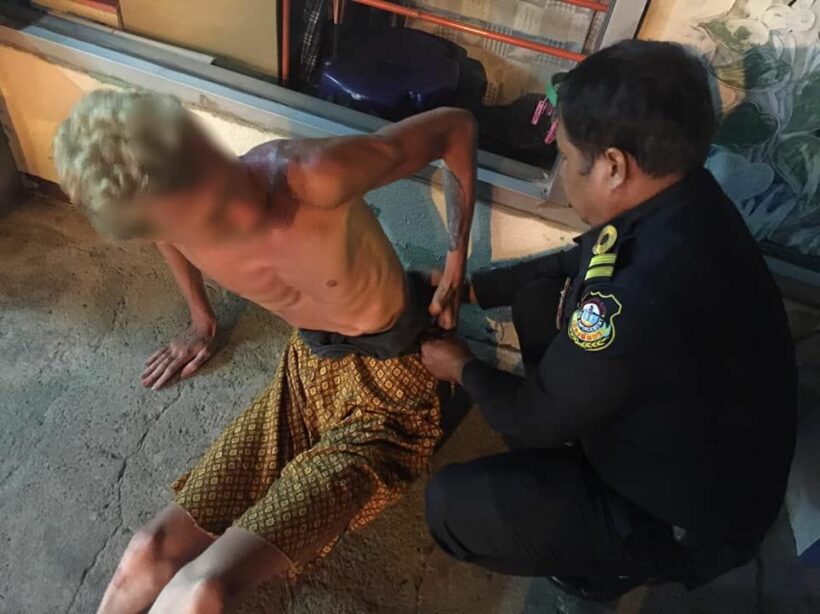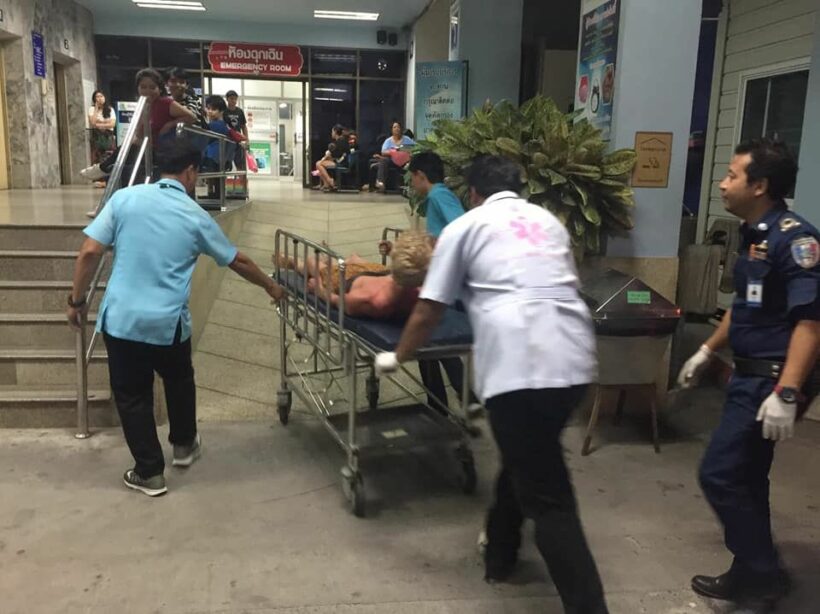 Bangkok drug gang nabbed for selling Pattaya tourists illicit drugs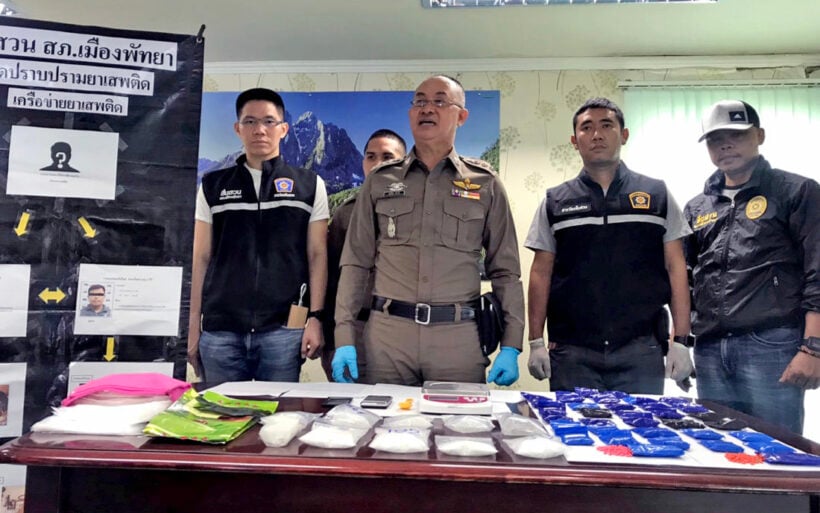 PHOTO: 77kaoded
Three men have been arrested in Pattaya and 833 grams of crystal methamphetamine (ice) and 6,700 methamphetamine pills seized. Police also seized a car and two motorcycles.
Three Thai men – 23, 29 and 35 year old – were arrested and charged with possession of Category One drugs with intent to sell. Daily News reports that the three man gang was based in Bangkok but sold to tourists in Pattaya.
Pattaya police set up a sting on Viphavadee – Rangsit road nabbing one of the three with a quantity of 'ice'. This arrest led to the Indy Market in Suksawat Road where another arrest was made of a man with a quantity of 'ice'. The arrests finished in a nearby room where the third man was arrested with the remaining methamphetamine pills.
One of the three, 25 year old 'Golf', had prior convictions over drug dealing in 2006 and 2012.
SOURCE: 77kaoded | Daily News | ThaiVisa
Van, baht bus and taxi drivers fight for passengers at Pattaya pier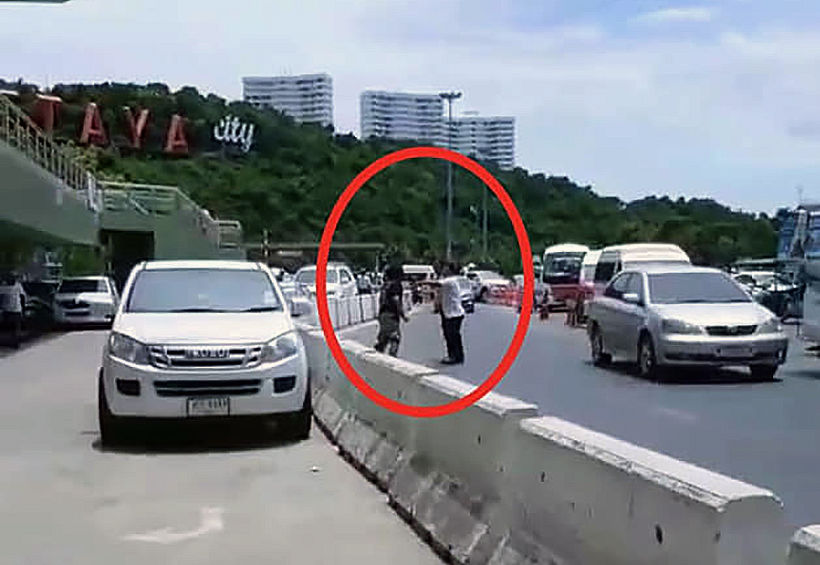 PHOTO & VIDEO: Ruk Siam News
Pattaya taxi, van and baht bus drivers, authorised and unauthorised, are fighting over tourists at the Bali Hai pier.
Ruk Siam News says that efforts by the Pattaya City Council to sort out the issue at the south Pattaya port have been ineffectual and that there are often more drivers than passengers vying for the fare.
จัดระเบียบรถโดยสารท่าเรือพัทยาใต้ไม่ได้ผล แย่งลูกค้าซัดกันนัว วอนหน่วยงานรัฐเร่งแก้ไขภาพลักษณ์การท่องเที่ยว ผู้สื่อข่าวรายงานช่วงสายวันนี้บริเวณหน้าท่าเทียบเรือแหลมบาลีฮาย พัทยาใต้ จ.ชลบุรี ที่เมืองพัทยา พึ่งจัดประชุมเพื่อจัดระเบียบ หลังได้รับการร้องเรียนว่ามีการนำรถหลากหลายชนิดมาจอดรับส่งผู้โดยสารในจุดห้ามจอด ขณะที่รถบางประเภทก็ไม่มีใบอนุญาตจอดรถเพื่อดำเนินกิจการอย่างถูกต้อง โดยสั่งการให้เจ้าหน้าที่เข้าควบคุมอย่างจริงจังนั้นปรากฏว่าล่าสุดมีภาพถ่ายลงในโลกโซเชียลเน็ตเวิร์ค จากกรณีรถขนส่งมวลชนหลายบริษัทเกิดปัญหายื้อแย่งลูกค้าที่เดินทางกลับจากเกาะล้าน จนเกิดมีปากเสียงและทะเลาะเบาะแว้งกัน โดยมีการจอดรถในจุดห้ามจอด สร้างความตื่นตระหนกให้กับนักท่องเที่ยวและภาพลักษณ์ที่เสียหายเป็นอย่างยิ่ง โดยเวลาผ่านไปหลายนาทีกระทั่งมีเจ้าหน้าที่เข้ามาระงับเหตุจนสถานการณ์คลี่คลายลง ขณะที่บางรายระบุว่าผู้ประกอบการบางส่วนไม่มีใบอนุญาตจอดรับส่งผู้โดยสารบริเวณดังกล่าว แต่กลับมีพฤติกรรมก้าวร้าว และการจัดระเบียบของเมืองพัทยาไม่มีการดำเนินการเด็ดขาดเหมือนยุค คสช.ที่ผ่านมา ทำให้ปัญหาเกิดขึ้นต่อเนื่อง จึงอยากวอนให้ภาครัฐให้ความสนใจและเข้ามาควบคุมมาตรฐานการให้บริการอย่างเป็นธรรมและลดผลกระทบที่สร้างความเสียหายต่อการท่องเที่ยวอย่างจริงจังด้วย…

Posted by รักสยาม นิวส์ on Wednesday, 17 July 2019
A meeting was recently held to sort out problems but police and representatives of local taxi groups say there is no enforcement and nothing has improved. A video shows both authorised and unauthorised drivers fighting over passengers.
Some drivers say tourists felt scared, confused and uncomfortable as the factions clash over the fewer tourists using the pier.
SOURCE: Ruk Siam News
Thai man electrocuted whilst laying on his bed in Pattaya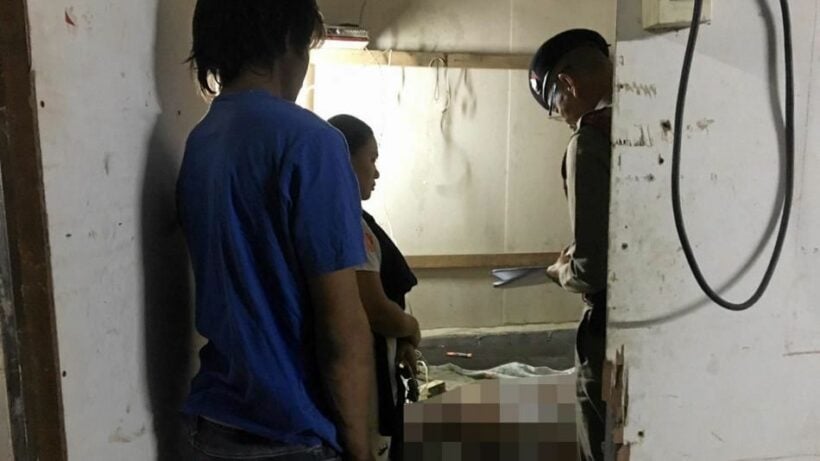 PHOTO: Thai Rath
A man has died in Nong Prue, the suburbs behind Pattaya city, as a result of being electrocuted whilst his phone was charging next to his bed.
Relatives believe the incident happened early sometime on Sunday. Police were called to an address in Soi 15, Thing Klom – Tan Man, Nong Prue on Sunday evening.
21 year old Aron Yohyoei was found laying on his bed with burns to his face and arm. Police estimate he had been dead for six hours. Next to the body his phone was charging and plugged into a GPO next to the bed. Police believe that the man was electrocuted because of a fault in the cable or phone and that there was no foul play evident when they checked his room.
Relatives contacted police on Sunday evening because they wondered why Aron had been so quiet. They broke down the door of his room after climbing up and peering through a small vent and he didn't respond to their calling out. The brand of the phone was not specified in the report.