Mayor says half of Pattaya's security cameras aren't working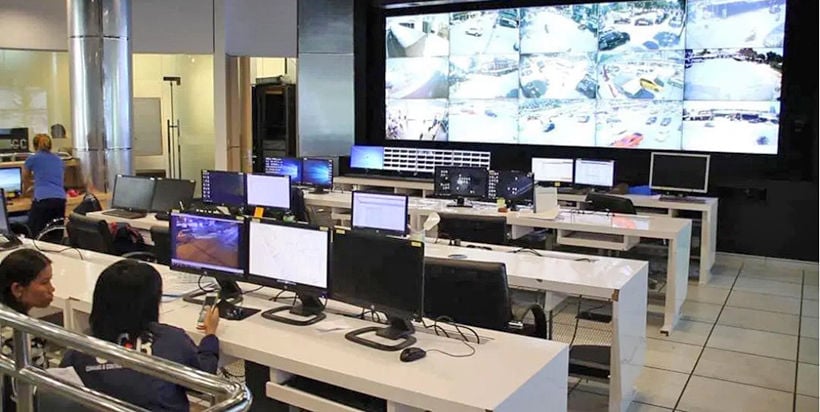 Pattaya's mayor claims about half of the city's security cameras aren't working. In an interview with associated Thai press, Mayor Sonthaya Khunpluem told reporters "There are slightly over 2,000 CCTV cameras in Pattaya in total at this time. We also have a dedicated CCTV control centre that's manned 24 hours a day, seven days a week."
"However, some of them are broken and some are damaged from recent electric cable fires. Only roughly 50% of the CCTV cameras in Pattaya work currently. This is a major safety issue and also makes it more difficult to properly track and stop crime."
"Now, we are working on improving the current outdated system and will be upgrading to a wireless CCTV camera system. This is expected to be finished sometime next year. This will bring all current cameras to working condition."
"In addition, we will add more cameras in current blind spot areas to make a total of 3,000 CCTV cameras in Pattaya. This is part of a long term strategic goal to be able to make Pattaya safe for residents and the millions of tourists that visit the city yearly in normal times."
The mayor added that all CCTV infrastructure upgrades and additional cameras, nearly a thousand more in total, is expected to be completed by 2023 with a budget of 50 million baht.
Pattaya's CCTV cameras were used to track the suspects in the case of Tuesday's fatal shooting of a motorbike taxi driver.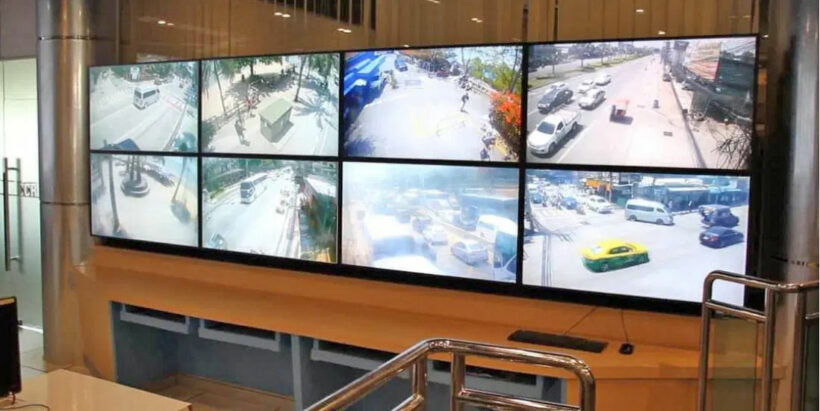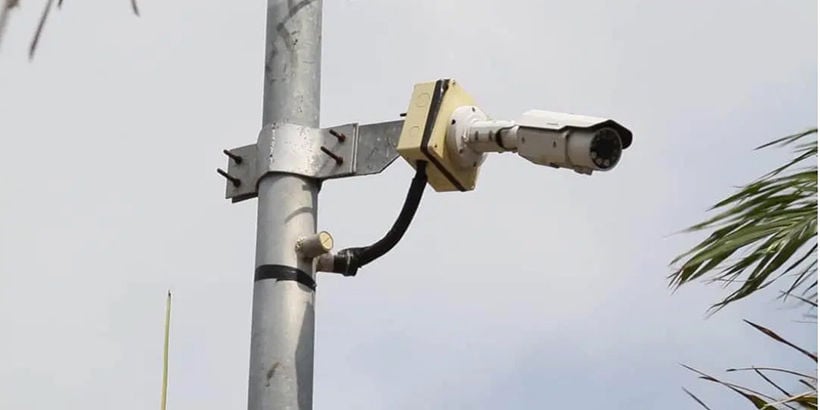 SOURCE: The Pattaya News
Keep in contact with The Thaiger by following our
Facebook page
.
Never miss out on future posts by
following The Thaiger
.
Appeals Court upholds 6 month sentence for Premchai on weapons charge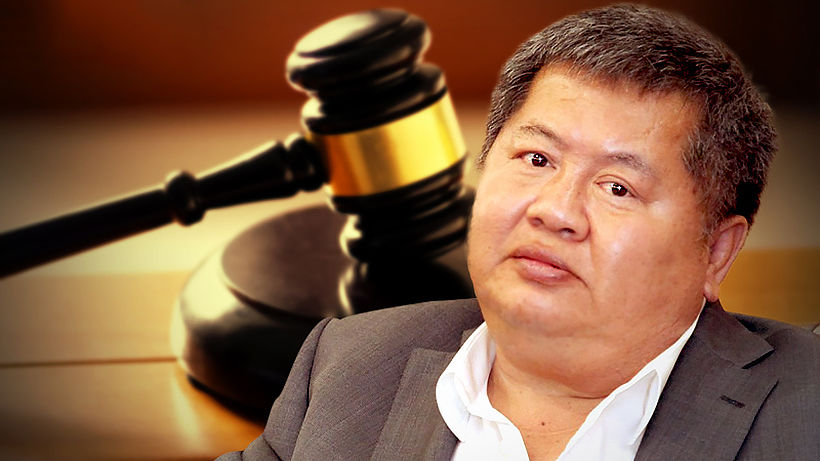 The Appeals Court has upheld the 6 month prison term handed down to construction tycoon Premchai Karnasuta for illegal possession of firearms. Premchai, the president of Italian-Thai Development Plc, appeared on Tuesday to hear the verdict. The court ruled to uphold the lower court's decision. Premchai was granted release on unconditional bail, with 500,000 baht cash placed as bond. His lawyers said they will appeal to the Supreme Court. The weapons charge is one of many that Premchai faces after he and his aides were arrested at an unauthorised hunting camp in the Thungyai Naresuan Wildlife Sanctuary in Kanchanaburi in […]
Priceless ivories stolen a second time, recovered in Myanmar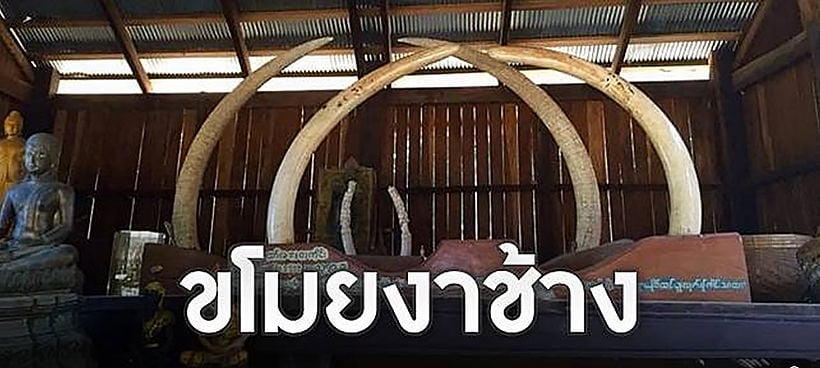 A pair of priceless, centuries old engraved ivory tusks was stolen from a local hermitage of the Ban Loy Tong Ku hill tribe village in the Umphang District Isaan's Tak province last night. Locals residents reported the incident to the Border Patrol Police after they reportedly saw the 2 thieves riding a motorcycle and heading towards the Thai-Myanmar border. The same pair was stolen in June 2017, but was recovered. Border Patrol Police Patrol Platoon 3471 investigated the scene and asked officials across the border, including the Burmese authorities and the Democratic Karen Buddhist Army for cooperation. The suspects, who […]
Korat man terrifies locals with "musical instrument"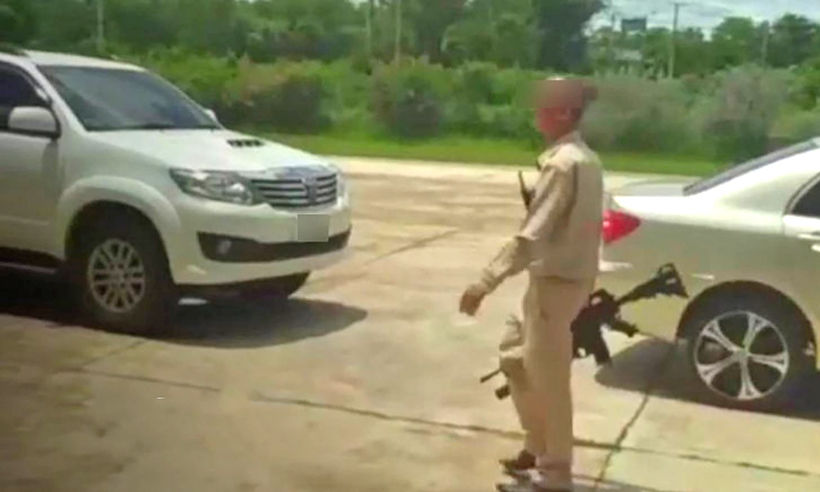 Residents of Isaan's Nakhon Ratchasima province were terrified when a man, dressed in a civil servant's uniform, pulled out what looked like a heavy rifle to threaten someone who had jumped the queue at a local mechanic's shop yesterday. Shop staff said the man argued with the person who had cut the queue for 10 minutes before heading to his car to pull out what appeared to be a combat weapon. This terrified people in the shop, who were afraid of a repeat of February's shopping mall shooting, when an angry soldier went on a rampage, killing 29 and injuring […]