160 million baht project to renovate Pattaya beach set to begin by year end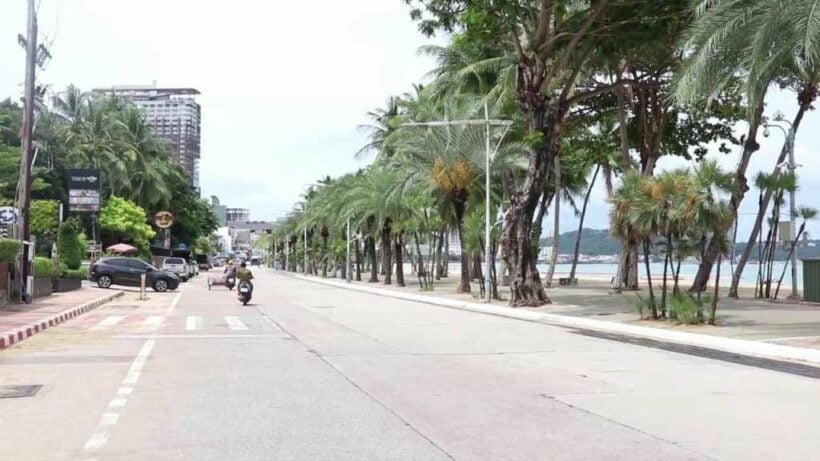 A 160 million baht project to renovate Pattaya beach looks set to begin by the end of this year. Yet ANOTHER renovation project in a long list of makeovers for the city's naturally slim beachfronts. Talks on the project have been ongoing since September 2019 and, while movement may have stalled for a while due to the Covid-19 'interruption', it looks like work is due to begin shortly. But this time, rather than the actual beaches, most of the new budget is dedicated to the infrastructure lining the sand.
The work is expected to include the addition of more footpaths, the installation of underground toilets and the creation of additional parking spaces. Pattaya City Mayor, Sonthaya Khunpluem, says the budget has been approved and work will begin on creating additional space for domestic tourists.
"Pattaya City has received a 160 million baht budget for a complete Pattaya beach renovation. We need to make as many green zones as possible to attract more Thai tourists. This includes more trees, flowers, exercise parks, playgrounds and shady areas."
The mayor adds that the renovation is also designed to enhance the area for the elderly and the disabled, while acknowledging pleas from local residents to improve car parking in the area.
"This is one of our most important projects which has to be quickly done. We have to be ready for the upcoming tourists in the future, as well as maximising domestic tourism at this current time. The footpaths will be completely renovated, including adding walkways for disabled people and the elderly. The underground toilet project will follow all structure laws and include disabled toilets. The Pattaya Beach renovation project is expected to be started at the end of this year. We will also be finalising a regular parking plan after many requests from residents."
Whether giving the beach area a facelift will help any of the struggling businesses in the area remains to be seen. Pattaya's tourism sector has taken a severe beating as a result of the Covid-19 pandemic and the closure of Thailand's borders to foreign tourists. Local business owners are now pleading with the government to allow international visitors back in, saying without them, tourism in Pattaya is doomed to collapse.
SOURCE: The Pattaya News
📱 Download our app on Android or iOS for instant updates on your mobile
📧 Subscribe to our daily email newsletter
👍 Like/Follow us on Facebook
🔔 Subscribe to or Join our YouTube channel for daily video updates
Survey underway as experts attempt to save James Bond island from erosion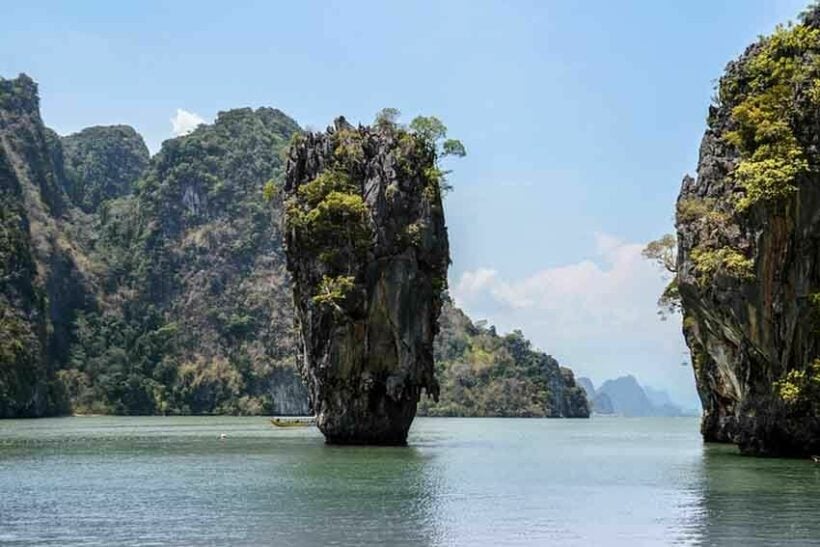 Thailand's Ministry of Natural Resources and Environment is working with other environmental departments to determine how best to save a popular tourist attraction. Khao Ta Pu, commonly known as James Bond island, in the southern province of Phang Nga, is at risk of collapse, due to seawater erosion. The ministry is working with counterparts in the Department of Mineral Resources and the Department of National Parks, Wildlife and Plant Conservation, in efforts to save the islet.
The natural marine park landmark, a chunk of 20-metre high limestone, got its nickname after featuring in the James Bond movie, "The Man with the Golden Gun", in 1974. It is part of Ao Phang Nga National Park. The Minister of Natural Resources and Environment, Varawut Silpa-archa, says efforts are underway to determine the extent of seawater erosion.
"The ministry is working with the Department of Mineral Resources and the Department of National Parks, Wildlife and Plant Conservation to survey the islet and surrounding areas to find ways to prevent erosion that might cause it to collapse. We are adapting the techniques used in surveying damage of limestone at Mu Koh Angthong National Marine Park in Surat Thani province and at the Pun Yod Rock Castle in Satun province."
Varawut is hopeful the islet's foundation can be strengthened without impacting its natural beauty.
"A 3D scanner, marine seismic scanner, and echo sounder have been deployed to gather necessary information. Preliminary estimation suggests that we can reinforce the islet's foundation without jeopardising the scenery. Furthermore, we are establishing a monitoring programme with cooperation from local communities to track changes of weather and marine conditions in the area that might affect the landmark."
Last October, a large chunk broke off Koh Mae Urai, near Phi Phi island in the southern province of Krabi. The huge piece broke off in 2 sections, estimated to weigh around 30,000 to 50,000 tonnes, and collapsed onto a coral reef popular with scuba divers.
SOURCE: Inquirer.net
📱 Download our app on Android or iOS for instant updates on your mobile
📧 Subscribe to our daily email newsletter
👍 Like/Follow us on Facebook
🔔 Subscribe to or Join our YouTube channel for daily video updates
Environmentalists criticise Netflix fishing doco for inaccuracies and misinformation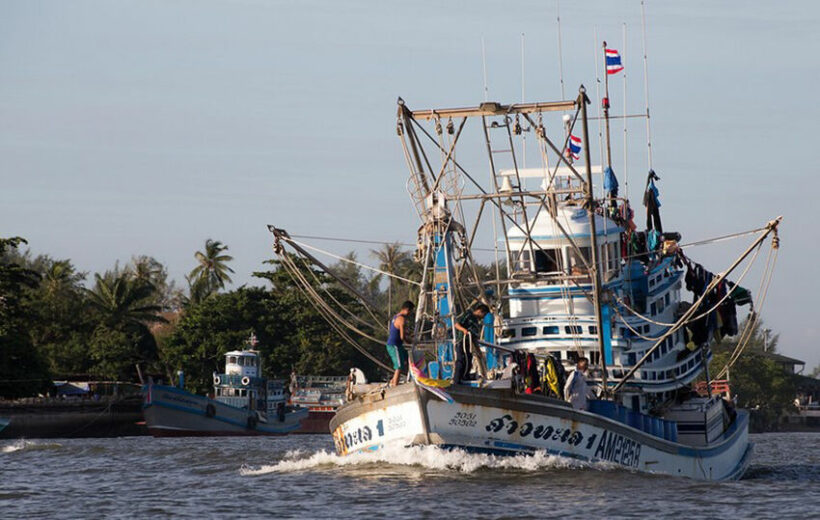 As Thailand accuses a Netflix documentary of using outdated and inaccurate information about the country's fishing industry, a number of global environmental experts are echoing similar criticisms. According to a report in Coconuts, Seaspiracy has been slammed for being full of inaccuracies and twisting the science behind the damage to the world's oceans, minimising the role of climate change and plastic pollution.
Brian Kahn, a journalist with an MA in Climate and Society, has written a piece called, Don't Watch Netflix's Seaspiracy, in which he also accuses the documentary of resorting to racial stereotypes.
"The bad guys are Asians, specifically Japanese whale and dolphin hunters and Chinese consumers of shark fin soup. The good guys – in this case, the experts he cites – are mostly white."
According to the Coconuts report, the Marine Stewardship Council in London agrees the documentary contains "several inaccuracies" and the Plastic Pollution Coalition says the makers have "cherry-picked" quotes that will fit with their narrative. Marine biology magazine, Hakai, has also weighed in on the matter.
"Though the film misleads viewers with oversimplified science, its real harm is that it ignores the history, culture, and systemic inequities that are entwined with ocean conservation."
Seaspiracy had its global release last month and has become one of the top 10 most-watched offerings on the Netflix streaming service. Opinion is divided, with many praising British filmmaker Ali Tabrizi for highlighting the issues with the global fishing industry, while others have slammed it for being biased and scientifically inaccurate.
The Royal Thai Navy has also criticised its portrayal of the country's fishing industry, claiming it's based on outdated information. In 2015, reporter Thapanee Eadsrichai exposed the significant role human trafficking and slavery played in the industry. This led to a crackdown of sorts, although slavery is still suspected of playing a role, on a smaller scale. The EU then threatened to ban all Thai seafood when the Kingdom's illegal fishing practices came to light, but backed down when Thailand took steps to rectify the situation.
SOURCE: Coconuts
📱 Download our app on Android or iOS for instant updates on your mobile
📧 Subscribe to our daily email newsletter
👍 Like/Follow us on Facebook
🔔 Subscribe to or Join our YouTube channel for daily video updates
Report attributes 32,000 premature deaths in Thailand to air pollution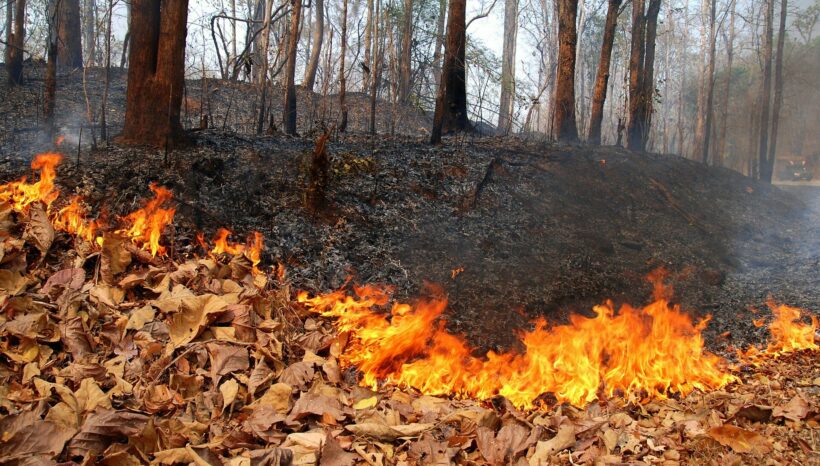 According to the State of Global Air 2020 Report, around 32,000 premature deaths in Thailand, back in 2019, have been attributed to air pollution. The report cites the PM2.5 pollution particles as the main culprit as particles in that size range are the most likely to travel deeply into the respiratory tract, reaching the lungs.
Exposure to these fine particles can cause short-term health effects, such as eye, nose, throat and lung irritation, coughing, sneezing, runny nose and shortness of breath. But the long-term effects of being exposed to the particles is much more sinister.
Long-term exposure to PM2.5 pollution particles can affect lung function and worsen medical conditions such as asthma and heart disease. Scientific studies have linked increases in daily PM2.5 exposure with increased respiratory and cardiovascular hospital admissions, emergency department visits and deaths.
Studies also suggest that long-term exposure to fine particulate matter may be associated with increased rates of chronic bronchitis, reduced lung function and increased mortality from lung cancer and heart disease. People with breathing and heart problems, children and the elderly may be more sensitive to PM2.5 particles.
In Thailand, it's burning season in the north as farmland and forests blaze with abundance (the annual burning season usually lasts from January to April, before the wet season kicks in). Despite increasing cautions against air pollution affecting short and long-term health of residents, the fires don't show signs of stopping. The government has even issued a no burning ban, but enforcing the ban has proved to be fruitless as such provinces in northern Thailand consist of vast forest lands.
The government helicopter team can only do so much as they set out to locate hotspots and attempt to extinguish them by dropping buckets of water. But crop burning appears to be the cheapest and fastest way to help farmers clear their lands for a new growing season.
Recently, Thailand's northern province of Chiang Mai has ranked the 3rd most polluted city in the world, according to AirVisual, which gives live updates of rankings. Today, Chiang Mai doesn't appear in the list of the top 10 most air-polluted cities in the world, according to iqair.com
SOURCE: Sky News/Health.ny.gov
📱 Download our app on Android or iOS for instant updates on your mobile
📧 Subscribe to our daily email newsletter
👍 Like/Follow us on Facebook
🔔 Subscribe to or Join our YouTube channel for daily video updates