Border police camps to be turned into quarantine centres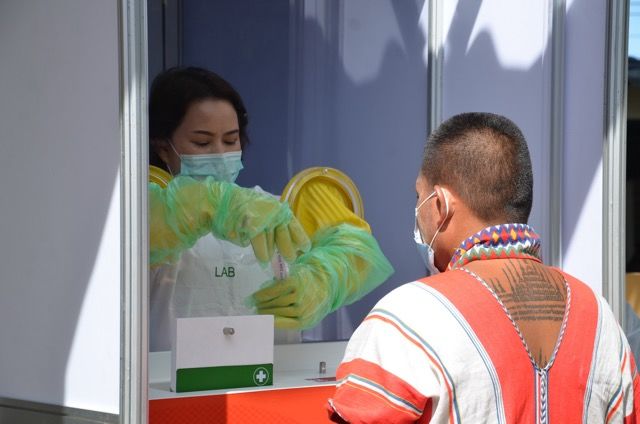 Border patrol police camps might be turned into quarantine bases for migrants workers employed through a labour program, but the government just needs the officers' permission first. The plan would provide employers a cost efficient option for the mandatory 14 day quarantine and Covid-19 testing whilst allowing for migrants to return to work in Thailand since fleeing back to their homes across the borders during the local outbreak in April and May.
The migrants are allowed to enter the country as part of a labour program to help with worker shortages, and typically the employer pays for the quarantine costs. The quarantine hubs would be a cheaper option while also maintaining health standards, according to Labour Minister Suchart Chomklin. He says they just need to get the "okay" from border police before turning their camps into quarantine spaces.
Migrant workers have been an important engine for Thailand's construction and agricultural industries with millions taking up the jobs many Thais consider 'lowly'.
In Chanthaburi, some longan fruit plantation owners have quarantine space on site, Suchart says. He adds the on-site quarantine will serve as an example for other border province employers looking to hire migrants.
Outbreaks in the neighbouring countries Myanmar and Cambodia have led Thailand to increase border patrol in fear that the virus might spread into the country by those crossing the border illegally. Dozens of migrants have been arrested in the recent weeks, many saying they are entering Thailand for work.
Safety precautions are also in place for those coming in close contact with those from neighbouring countries. Head of Ranong's port security centre Nat Charatsakun says 100 cargo vessels enter the province daily with hundreds of Burmese crewmen on board. He says they follow strict measures to make sure there is no physical contact between Burmese crewman stopping by and Thais who work at the ports.
SOURCE: Bangkok Post
📱 Download our app on Android or iOS for instant updates on your mobile
📧 Subscribe to our daily email newsletter
👍 Like/Follow us on Facebook
🔔 Subscribe to or Join our YouTube channel for daily video updates
Covid-19 vaccine CEOs say 3rd dose may be needed along with annual jabs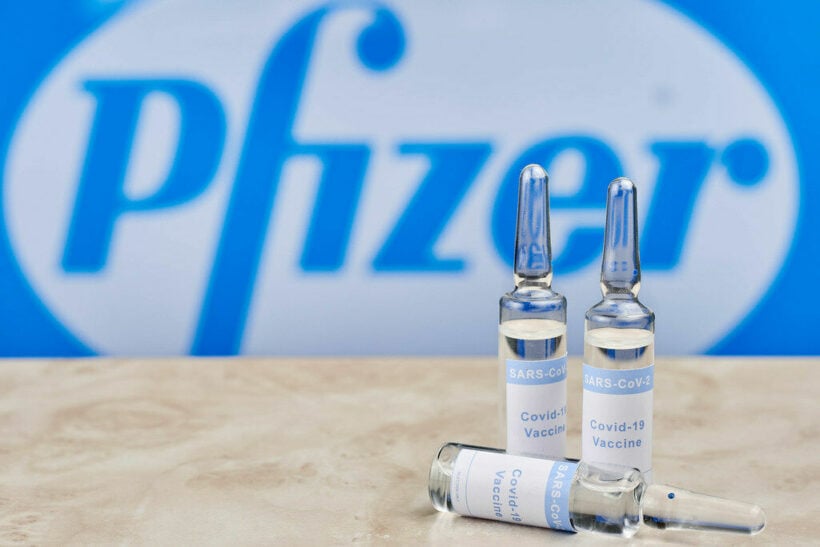 The CEO for the Pfizer Covid-19 vaccines says it is likely that people will need a 3rd dose of the vaccine and to receive it annually. Albert Bourla, told CNBC, that the booster, or 3rd dose, will be needed less than a year after being fully vaccinated.
"A likely scenario is that there will be likely a need for a 3rd dose, somewhere between 6 and 12 months and then from there, there will be an annual revaccination, but all of that needs to be confirmed. And again, the variants will play a key role. It is extremely important to suppress the pool of people that can be susceptible to the virus."
Bourla's comment echoes that of Johnson & Johnson's CEO when he stated in February, that people may need to get vaccinated against Covid-19 annually, just like seasonal flu shots. Both statements reflect the fact that since the vaccine is new, and testing periods are shorter than most vaccines in the past, researchers are still unclear about how long the vaccine will protect against the virus.
Pfizer says that its Covid-19 vaccine was more than 91% effective at protecting against the coronavirus and more than 95% effective against severe diseases up to 6 months after the 2nd dose. Moderna's vaccine, which uses technology similar to Pfizer's, was also shown to be highly effective at 6 months.
Just yesterday, the Biden administration's Covid response chief science officer, David Kessler, noted that new Covid variants could "challenge" the effectiveness of the shots.
"We don't know everything at this moment. We are studying the durability of the antibody response. It seems strong but there is some waning of that and no doubt the variants challenge … they make these vaccines work harder. So I think for planning purposes, planning purposes only, I think we should expect that we may have to boost."
Late last month, the National Institute of Health started testing a new Covid vaccine from Moderna in addition to the one it already has, designed to protect against a problematic variant first found in South Africa. The variant is similar to that of the UK one that has recently made landfall in Thailand.
Recent findings, by The Lancet, however, have stated that the UK variant, known as B117, has a higher reproductive rate than other strains, and it's more transmissible. However, it refuted earlier reports that the strain is more severe. Meanwhile, Thailand's health minister is confirming his commitment to making AstraZeneca the nation's chosen vaccine.
SOURCE: CNBC
📱 Download our app on Android or iOS for instant updates on your mobile
📧 Subscribe to our daily email newsletter
👍 Like/Follow us on Facebook
🔔 Subscribe to or Join our YouTube channel for daily video updates
Covid UPDATE: 1,582 new infections announced, more restrictions on the way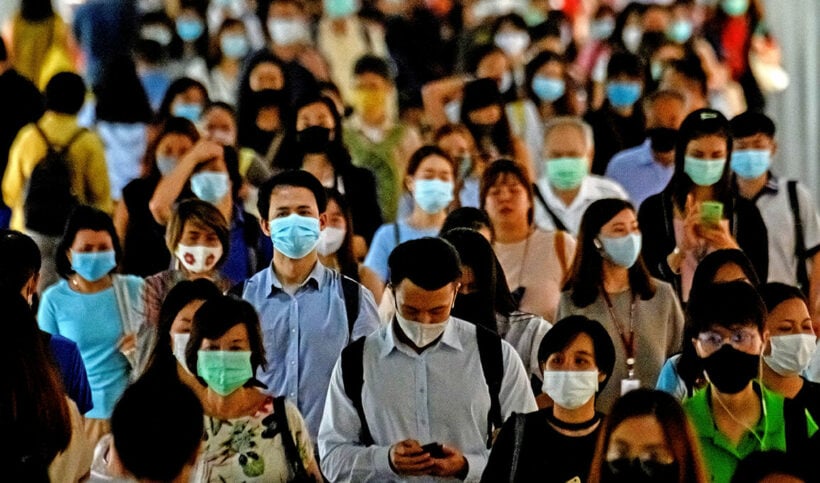 Today the CCSA announced 1,582 new Covid infections across Thailand in the past 24 hours. The small increase on yesterdays total will provide the CCSA with the information they need for this afternoon's scheduled meeting, chaired by the Thai PM. It is expected that they will announce new restrictions but are unlikely to go for total lockdowns of provinces or 'at risk' districts. The Thaiger will bring this information to you ASAP after it is announced.
Here is the list of the current 18 red zone provinces which could have their restrictions raised at this afternoon's meeting of the CCSA. Read more HERE.
Since April 1 there has been a steady growth of new infections, described as the third wave in Thai media – much higher than the number of daily infections in the first and second waves.
During Songkran the case numbers have been…
April 13 – 965
April 14 – 1,335
April 15 – 1,543
April 16 – 1,582
67 people are currently reported to be in a "serious condition" relating to their Covid status.
Thailand's trajectory of daily new cases greatly exceeds the last surge that featured clusters around Samut Sakhon's coastal fish markets and Rayong gambling dens which started on December 20 last year.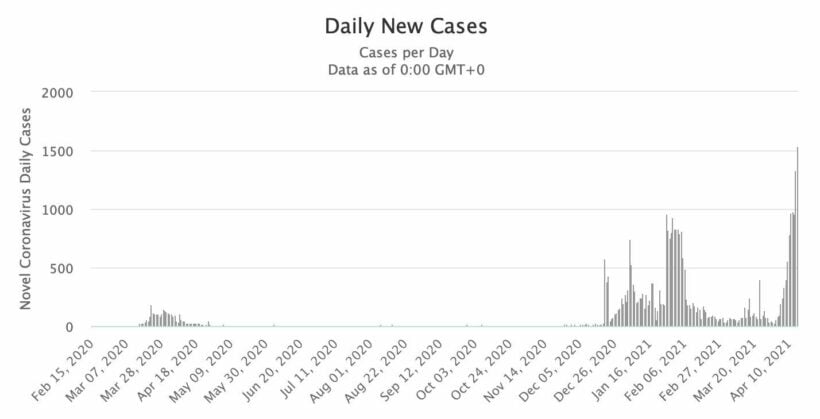 Around the world there is a new surge since substantial drops at the start of this year, in both daily infections and deaths. The number of deaths will exceed 3 million, worldwide, today, since the start of the pandemic.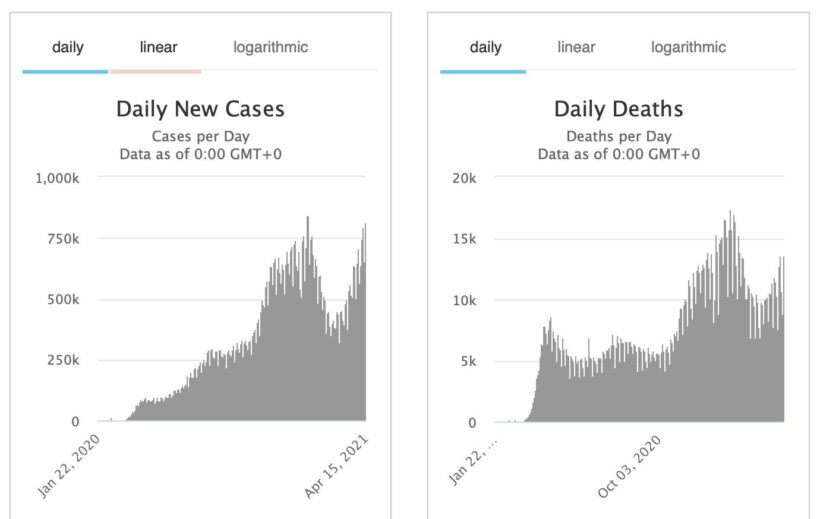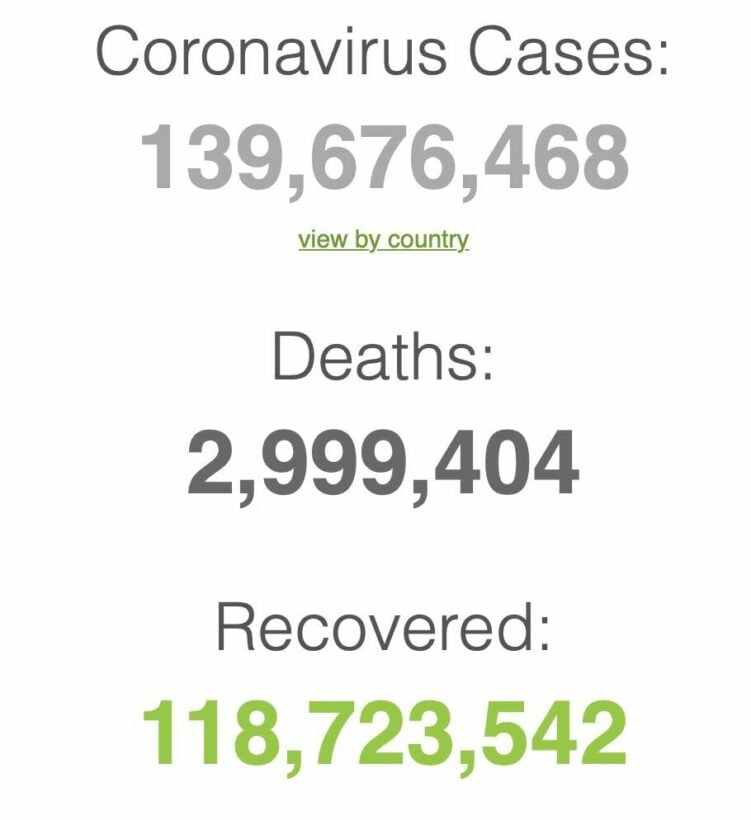 SOURCE: Worldometers.info
📱 Download our app on Android or iOS for instant updates on your mobile
📧 Subscribe to our daily email newsletter
👍 Like/Follow us on Facebook
🔔 Subscribe to or Join our YouTube channel for daily video updates
Thai Health Ministry predicts 5 likely Covid outcomes post-Songkran, warns of risks posed by partying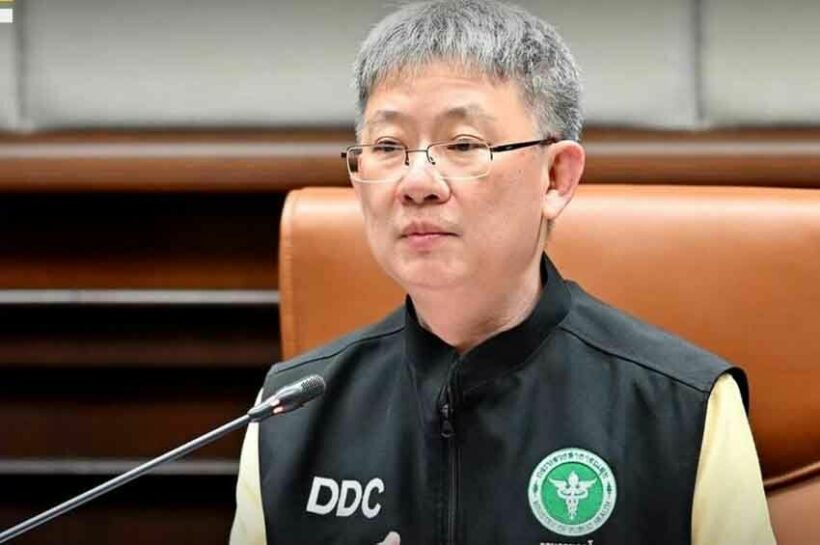 The Public Health Ministry is warning the public that partying and letting ones guard down could see daily Covid-19 infections rise to nearly 3,000. Opas Karnkawinpong from the Disease Control Department says evidence shows that the third wave of the virus which is currently spreading across the country is a result of younger people, aged 20 – 29, socialising frequently and with multiple contacts. He says it is more common during this latest outbreak to see entire families contracting the virus as a result.
His warning comes as officials outline the 5 most likely scenarios they envisage following the long Songkran holiday.
Scenario 1
If nightlife and entertainment venues are allowed to remain open, the country could see an average of 9,140 cases a day.
Scenario 2
If entertainment and nightlife is closed in high-risk, "red" provinces only, officials expect an average of 2,996 daily infections.
Scenario 3
If nightlife is closed and private parties are curtailed, average daily new infections could drop to 934.
Scenario 4
Daily new Covid-19 cases could drop to 593 if all entertainment venues are shut, private parties are cancelled, and public gatherings are curtailed.
Scenario 5
Average daily new infections could drop to 391 with the closing of nightlife and entertainment venues, the cancellation of private parties, a reduction in group activities, and a move to working from home.
Meanwhile, Deputy PM Wissanu Krea-ngam is dismissing the possibility of curfews in red zone provinces, claiming "it is not needed". Wissanu maintains that the colour-coded zones are "efficient at this stage".
Last week, officials did computer modelling that showed, in the complete absence of disease prevention measures, with people left to live their lives as normal, the number of new daily infections could exceed 20,000.
The Centre for Covid-19 Situation Administration meets this afternoon to discuss the implementation of additional Covid-19 restrictions, widely believed to include a ban on the sale of alcohol in restaurants and eateries having to close at 9pm in "red" provinces. 18 provinces have been designated as "red" or maximum control zones, but this number is expected to rise.
SOURCE: Nation Thailand
📱 Download our app on Android or iOS for instant updates on your mobile
📧 Subscribe to our daily email newsletter
👍 Like/Follow us on Facebook
🔔 Subscribe to or Join our YouTube channel for daily video updates