Paraquat – Decision to be made about a ban in Thailand this week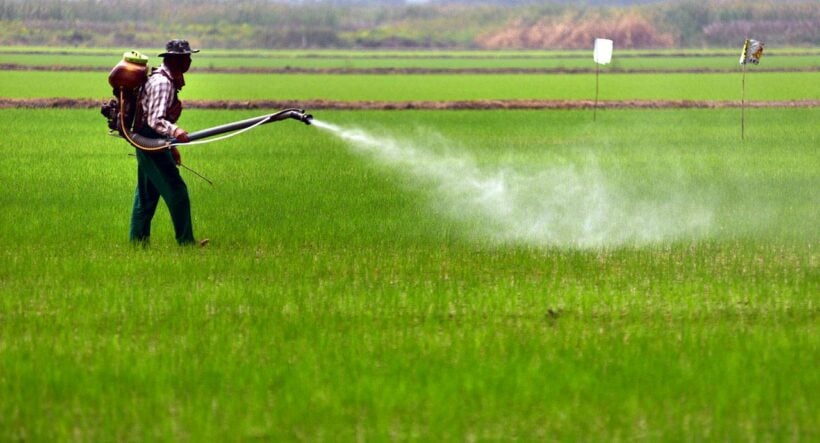 Thailand's National Committee on Hazardous Substances Control will decide whether to ban the domestic use of Paraquat, a herbicide used to control weeds, after consumer protection and industrial groups joined hands to support the ban. The announcement is set to made this Wednesday.
At least three of the country's 47 sugar refineries say they support the proposed ban on Paraquat, which critics said had adverse environmental and other impacts.
Dr Yupadee Sirisinsuk, a consumer protection advocate, says the chemical herbicide is hazardous to users, consumers and the environment so it should no longer be allowed into the country. She said academics in the agricultural sector had approached this issue from the risk assessment perspective, but they had not given enough attention to the precautionary principle.
So far, three sugar refineries – Mitrphol Co, Kaset Thai International Sugar Corp, and Thai Ekkarak Sugar Co – have announced their support for the Paraquat ban, but the response of other sugar refineries remains unclear.
At present, Thai farmers extensively use Paraquat as a herbicide, making the country one of the world's top-five users. As a result there had been adverse impacts among farmers who deployed the chemical frequently in addition to impacts on the eco-system and consumers.
Last year, the country imported 44.5 million kilograms of paraquat, doubling the previous year's imports. The widespread use of this chemical has led to residues in the country's food chain with adverse impacts on consumers.
Sukan Sangwanna, a sugarcane farmer, warns there would be protests if the chemical were banned as it was widely used by sugarcane, tapioca and rubber tree planters.

STORY: The Nation
Keep in contact with The Thaiger by following our Facebook page.
Never miss out on future posts by following The Thaiger.
Public Health Minister gets first Covid-19 vaccine shot in Thailand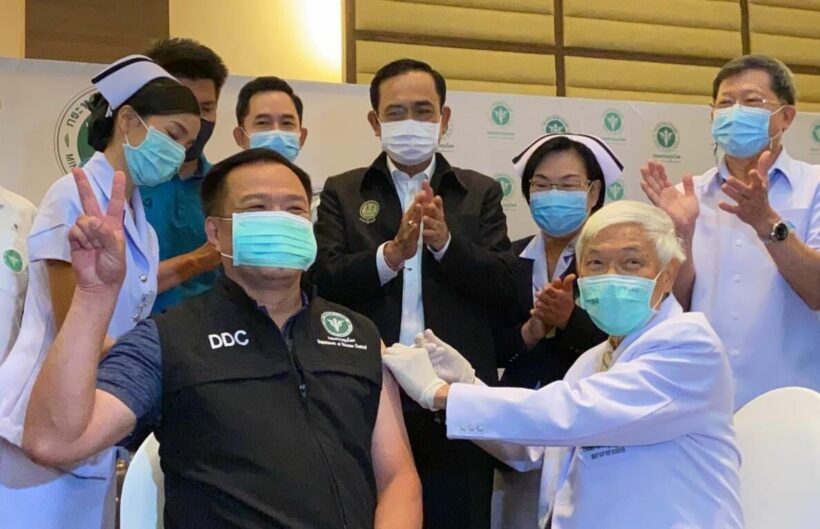 Thailand's Covid-19 vaccine campaign started with Public Health Minister Anutin Charnvirakul who was jabbed with China's Sinovac vaccine. PM Prayut Chan-o-cha was initially planned to be the first to kick off Thailand's immunisation plan with the AstraZeneca vaccine, but due to problems with paperwork, the prime minister's injection was postponed. Doctors advised Prayut to get the AstraZeneca vaccine due to his age. Prayut is 66 and doctors say the Sinovac vaccine has been declared safe for people ages 18 to 59.
Both shipments of the Sinovac and AstraZeneca vaccines arrived last week, the AstraZeneca vaccine still needs to be endorsed by the Medical Science Department. Anutin says the pharmaceutical company has not submitted documents and samples needed for the endorsement.
Along with Anutin, a number of other government officials and health professionals were vaccinated against the coronavirus. Anutin's shot was administered by Thailand's top virologist Yong Poovorawan.
SOURCE: Bangkok Post
Keep in contact with The Thaiger by following our Facebook page.
Never miss out on future posts by following The Thaiger.
Royal Thai Police accused of "ticket" promotion system to buy senior positions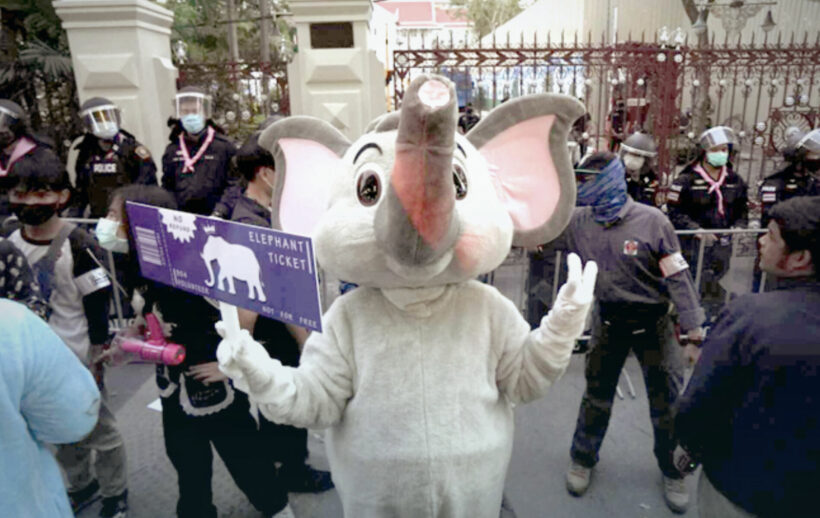 The Royal Thai Police are being accused of using so-called "elephant tickets" to buy their way into promotions and pay their way up the police force's chain of command. The corruption among the police force and the buying of positions without meeting the requirements for a promotion has been a longtime problem, according to the Bangkok Post.
The "elephant ticket" issue was recently brought to light by an opposition MP at a censure debate who said it fast tracked the promotion system and allowed some people who were unqualified and undeserving to raise their rank. Some Thais have protested the "elephant ticket." Many gathered in front of the Royal Thai Police headquarters in Bangkok last week, including one person who dressed up as an elephant.
At the censure debate on February 19, Move Forward Party MP Rangsiman Rome called out PM Prayut Chan-o-cha, who chairs the Police Commission overseeing the Royal Thai Police, and said the prime minister allowed the "elephant ticket" promotions. Prayut later said there were problems within the police force and that he would handle it.
Police who want a promotion need a ticket, which is basically just a reference or a stamp of approval from a senior officer or even a politician or business person. To get an "elephant ticket," some can pay for the ticket. A source told the Post that positions for police superintendents cost between 5 to 10 million baht.
Others can get a ticket by doing favours for their superior or even just serving their superior for a long time, sources told the Bangkok Post. The higher the position a senior officer has, the more tickets they have to give out.
To read the full special report by the Bangkok Post, click HERE.
Keep in contact with The Thaiger by following our Facebook page.
Never miss out on future posts by following The Thaiger.
Woman talks about the life of a Thai "pretty" after model's death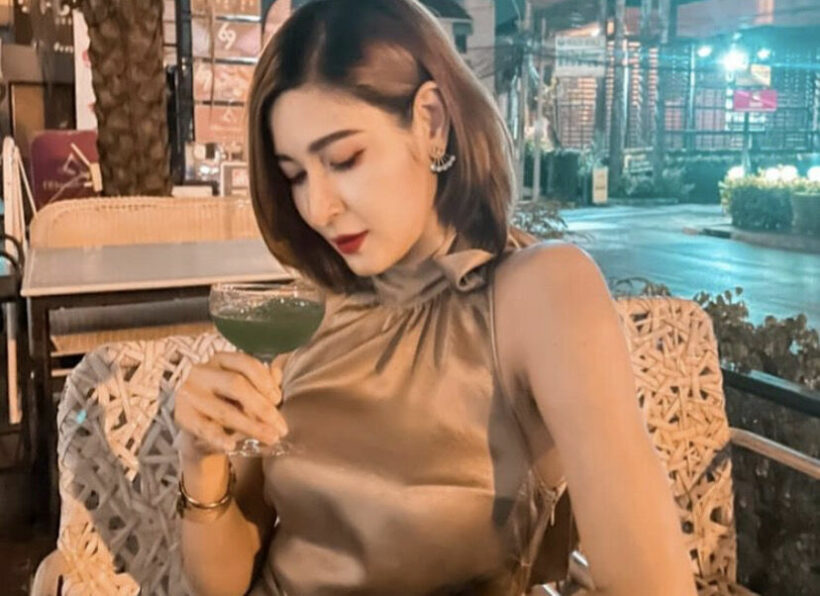 Following the news of a model who died after working as a hostess at a Bangkok party, Thai media spoke with a woman, known in Thailand as a "pretty," about what it's like to work in the lucrative, yet shady Thai model entertainment industry where many work as hostesses at parties and events that often involve alcohol, drugs and sex work.
"Miss Cake" told the Thai news outlet Daily News that pretties are sent to parties by "modelling agencies." The parties are even categorized depending on if drugs or sex are involved. Apparently the parties are either "En-Up," "En-V" or just "En" for entertainment. En-Up means drugs are involved, while En-V means the pretties will offer sexual services. Other pretties work at promotional events like auto shows. Since nightclubs and other entertainment venues in Bangkok have been closed due to the pandemic, many of the parties are now held at private homes.
If a pretty is working at an En-Up party, Miss Cake says that means there will be ecstasy, known as "khanom," the Thai word for a dessert or snack. She says good "khanom" shipped from overseas costs around 900 to 1,000 baht while the poor quality, Thai-made drugs cost 500 baht. Just about every pretty takes drugs, she says. If mixed with ketamine, Miss Cake says it can be dangerous.
Daily News spoke with Miss Cake following the death of a 33 year old Witchayaporn "Wawa" Wisetsombat who worked died in a hospital after working as a hostess at a party in Bangkok's Chatuchak district. She had been hired by a modelling agency to serve drinks at a private party. Her younger sister told the Bangkok Post that Wawa was a product presenter and never sold sex or used narcotics. Doctors told the Post Wawa died from respiratory and blood system failure. They are still waiting for the results for a toxicology test.
The death of another model back in 2019 shed light on the abuse and danger many pretties face in the industry. 25 year old Thitima "Lunlabelle" Noraphanpiphat died from "extreme alcohol intoxication," according to an autopsy report. Her dead body was found in the lobby of a Bangkok condominium. 6 people were found guilty for involvement in Lunlabelle's death.
Abuse is common in the industry and many women working as pretties are often pressured into drinking excessive amounts of alcohol. The work of pretties is looked down upon in Thai society. Due to the stigma, many due not file complaints when they are abused.
SOURCE: Thai Visa
Keep in contact with The Thaiger by following our Facebook page.
Never miss out on future posts by following The Thaiger.