Para-sailing 'beat up' in UK press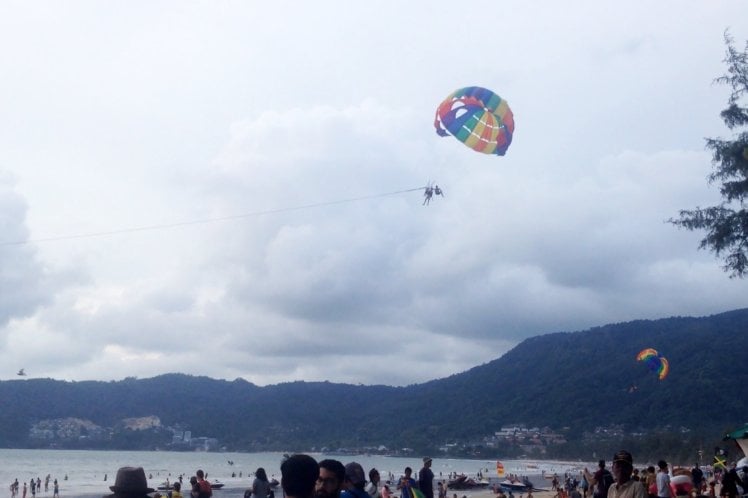 OPINION
A story from metro.co.uk shows a 'terrified toddler' being 'forced' to take a parasailing flight on Patong Beach.
The headlines blasts 'Father forces terrified toddler to go paragliding with him in Thailand'.
In the 'Beat Up of The Day', the Metro article has somehow turned a bad parenting story into a Patong Beach and Parasail Operator-bashing session.
It might certainly be argued that taking a two-year-old up in a Parasail ride is inappropriate and dangerous (especially in Phuket). The article claims that the child was 'no more than two years old' but it wasn't confirmed. I imagine there should be an age/height limit, minimum, for people going on these rides.
A witness, David Carlyle, says 'They all had absolutely no concern about what they just did to that poor little girl.
'The parasailing companies around Phuket are very aggressive in signing up customers and as you can see do not care in the least who signs up as long as they are paying!'
Read the story yourself and make up your own mind.
Read more: https://metro.co.uk/2017/08/16/father-forces-terrified-toddler-to-go-paragliding-with-him-in-thailand-6856554/#ixzz4pywQCaO3
Keep in contact with The Thaiger by following our
Facebook page
.
New controls on three toxic agri-chemicals take effect on October 20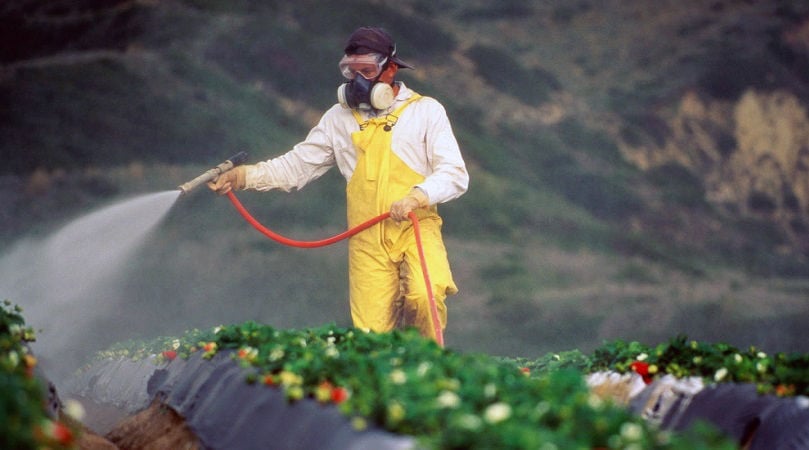 A number of ministers and officials are vowing to continue pushing for a ban on three controversial agri-chemicals – Paraquat, Glyphosate and Chlorpyrifos – all still widely used in Thai agriculture.
Meanwhile, strict measures on using the three chemicals, announced on April 5 and set take effect on October 20, have brought cheers from consumers and NGOs but protests from some farmers, who claim they still need to use the such chemicals.
When the new measures come into effect, farmers will have to provide certification that they have been trained on how to properly use the pesticides and herbicides, the crops they will be used on, and the area – all to calculate the amount of chemicals to be purchased. The person spraying the pesticides must be licenced, and shops may sell to registered and only tested farmers only. Manufacturers, importers and exporters must inform officials about production, import or export processes, and the purpose of possession.
The director-general of Agriculture Agency said farmers who still needed to use the three chemicals could apply for the training course with the government agency at any time.
Meanwhile, the president of the Agribusiness Association of Thai People reported that that in 2018, the country imported 170,000 tonnes of agricultural substances worth 3.62 billion baht – a decrease from 2017 imports of 198,000 tonnes.
SOURCE: The Nation
Keep in contact with The Thaiger by following our
Facebook page
.
"Auf Wiedersehen" to overstaying German on Koh Samui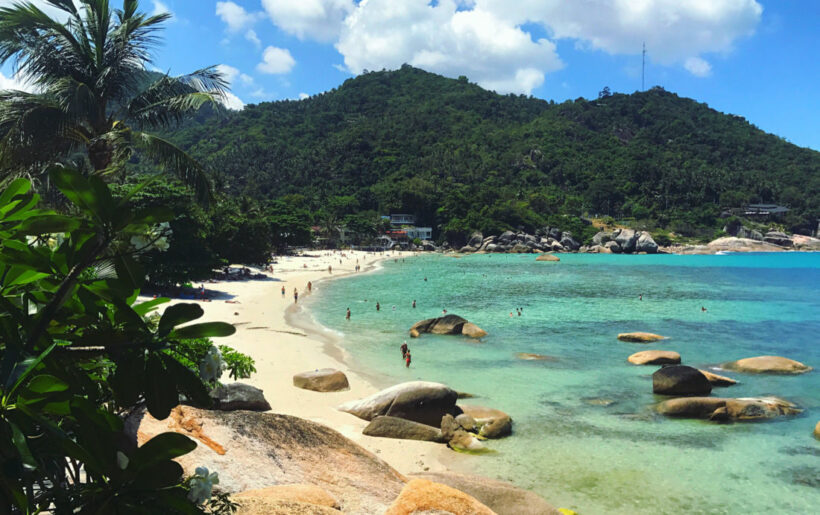 PHOTO: TripSavvy.com
A contingent of immigration and tourist police have arrested a 49 year old German who had overstayed his visa in the kingdom on Koh Samui for 14 days. He will likely be blacklisted from re-entering Thailand for a period following his overstay.
The man, identified only as Manfred L, was taken into custody near the Bo Phut market on the ring road that encircles the island.
Naew Na news agency, always the first with Immigration stories, says the arrest was in keeping with immigration policy and that the public could call 1178 to report violators. They published a picture of the arrested man with his face hidden by a graphic saying "bye".
We chose a pretty picture of Koh Samui instead.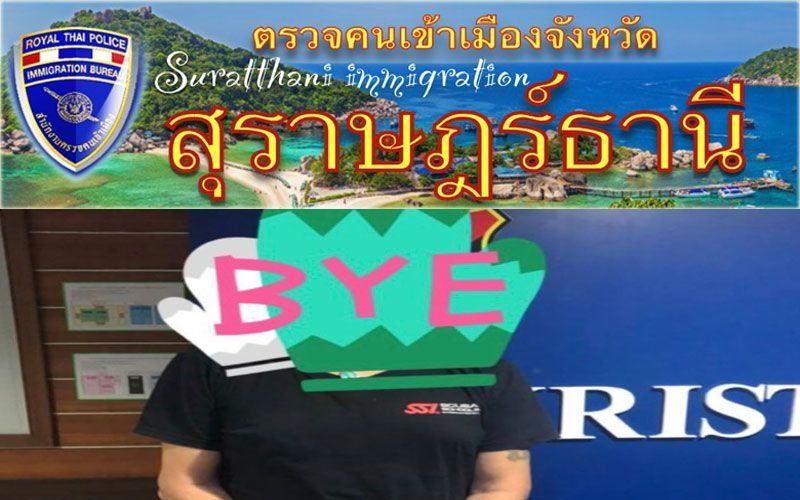 SOURCES: Naew Na News | Thai Visa
Keep in contact with The Thaiger by following our
Facebook page
.
Thai DJ arrested for murder of mistress – "gun went off accidentally"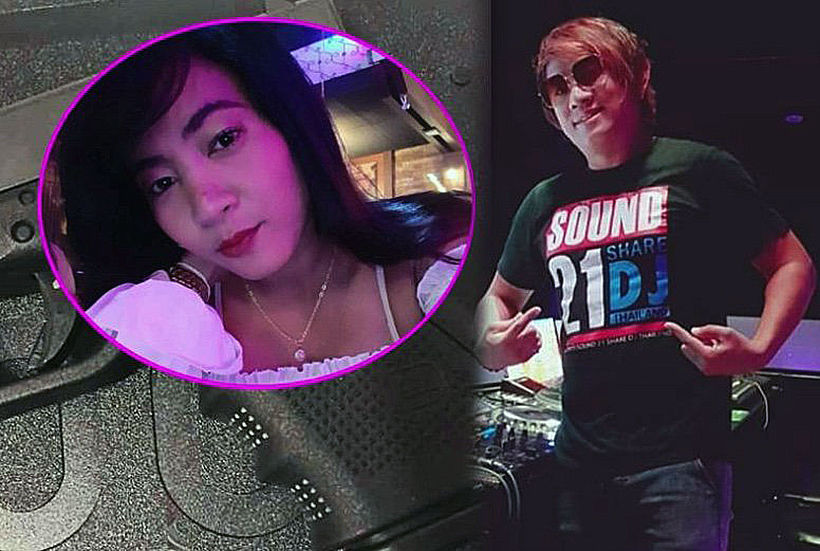 MONTAGE: Daily News
A 29 year old karaoke worker, Suree Huangsila, was shot deat on Saturday night in Sattahip, south of Pattaya. She was found shot in the mouth by a 9mm gun. A well-known DJ at a nightclub in Sattahip is now in custody over the shooting of his alleged mistress.
Suree was found naked and dead in a rented room in the Sattahip sub-district. Police say her face was covered with a pillow when she was shot. She had worked at a karaoke lounge at the Thong Thip market.
Her boyfriend Dusit Phiakhammeuang, a DJ at a club in the town who lived 100 metres away from the victim, grabbed his possessions and fled after the shooting. But he surrendered on Sunday after driving to a hotel in Nakhon Ratchasima and was taken back to Sattahip to assist in the inquiry.
Police say they have witnesses who heard an argument between the couple about the woman seeing other men. 39 year old Dusit has a wife and child, or children.
Dust has reportedly told police that he only threatened his mistress after being told that she was leaving him because he already had a family. He claims he pointed the gun at her and it fired accidentally.
Police say they intend to charge him with murder.
SOURCE: Daily News | ThaiVisa
Keep in contact with The Thaiger by following our
Facebook page
.