PAD told to pay damages for 2008 Airport sit-in protests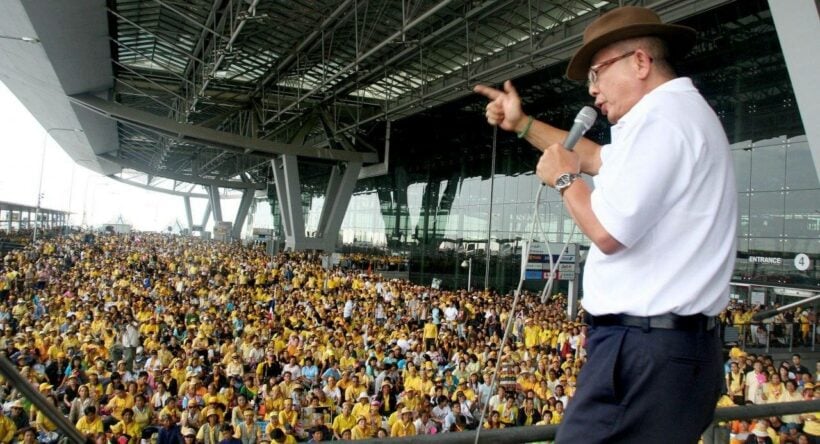 File photo: Former People's Alliance for Democracy leader Sondhi Limthongkul speaks on stage during the yellow-shirt protest at Suvarnabhumi Airport in 2008. The Nation
Damages linked to airport takeovers in 2008 as former yellow shirts hit for political action.
The Civil Court yesterday (Thursday) ordered 13 yellow-shirt leaders of the now-defunct political movement the People's Alliance for Democracy (PAD) to collectively pay 522 million Baht to Airports of Thailand Public Company to compensate for damages incurred at Don Mueang and Suvarnabhumi airports during lengthy protests in 2008.
The 13 leaders included former deputy prime minister Maj-General Chamlong Srimuang, media mogul Sondhi Limthongkul, social activist Pipob Thongchai, academic Somkiat Pongpaiboon, labour leader Somsak Kosaisuk, academic Suriyasai Katasila and actor Sarunyoo Wongkrachang.
The PAD led yellow-shirt protested against the then-government of Somchai Wongsawat in 2008, in effect seizing control of the airports from November 24 to December 3 and disrupting air travel. The two airports are the major gateways for domestic and international aviation in and out of the capital.
A lower court's judgement in 2011 ordered PAD leaders to pay compensation of Bt522 million plus interest of 7.5 per cent per year starting in December 2008 and continuing until full payment was made.
The Appeals Court upheld the judgement, prompting PAD leaders to file a petition asking the Supreme Court's appeal period to be extended as their lawyers could not file within the 30-day deadline. The petition was rejected and the decision rendered final.
The 13 leaders have also been charged in a separate criminal case for actions at the airport, with witness testimonies scheduled for March.
Somkiat said he accepted the court ruling and was ready to face the consequences, but he added that he did not have enough money to pay the compensation so the case would probably involve bankruptcy filings.
"I have to get over it. We did not do that [take over the airports] for our own interests, but for the sake of the country. We lit the candle in the dark and, when looking back to those days, I'm proud of having done my part. Without those days, there would not be General Prayut," said Somkiat, referring to Prime Minister Prayut Chan-o-cha, without elaborating further.
Somkiat said the ruling could undermine morale, adding he believed that if the public again faced economic and political difficulties, people would rise up eventually.
Pipob said he would consult with lawyers to determine his next move. He added that he was not sure if the former PAD leaders would jointly consult on their reaction to the verdict, given that they had just received the news.
Media mogul Sondhi is already in jail on another charge related to his businesses, while other PAD leaders are engaged in lawsuits and court trials related to their previous political activity.
Suriyasai said he might not be able to earn enough to pay the compensation and would seek a resolution with the company rather than face bankruptcy.
As the case is final, the company is authorised to determine the defendants' assets and ask the Legal Execution Depart to enforce compensation.
The airport seizures marked a notorious period of political upheaval during PAD's opposition to the former government. A series of street protests ended when the Constitutional Court dissolved the People's Power Party (PPP), consequently toppling Somchai's government, which the PAD regarded as a major enemy due to its strong links to former prime minister Thaksin Shinawatra.
Founded in 2006, PAD was initially led by Sondhi to oppose Thaksin prior to the 2006 military coup. The airport seizures occurred during a second episode that began when Thaksin backed the PPP, which won power after the 2007 election.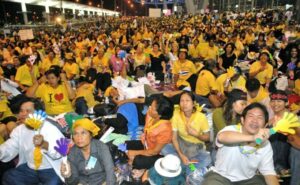 STORY: The Nation
- The Thaiger & The Nation
Thailand's Rabies death toll up to 14 this year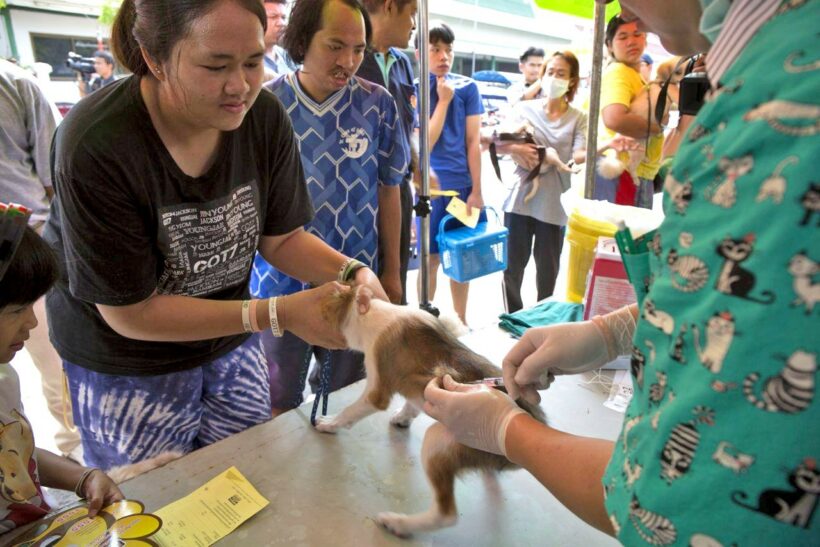 The death of a 19 year old in Buri Ram, to the east of Bangkok on the Cambodian border,  and a 55 year old in Rayong, east of Pattaya, has raised the death toll in Thailand as a result of Rabies this year to 14. Both deaths occurred over the past two weeks.
Dr Suwannachai Watanayingcharoen, director general of the Disease Control Department, says a 19 year old man in Buri Ram, who'd been bitten back in April on the shoulder and chest by a dog, was not vaccinated against rabies.
The same situation with a 55-year-old woman in Rayong, bitten by a stray dog in January, who opted for "magical" treatment from a practitioner of traditional folk medicine rather than go to hospital.
Suwannachai says the two people had died of rabies this year in Buri Ram, two in Rayong and one each in Surin, Songkhla, Trang, Nakhon Ratchasima, Prachuap Khiri Khan, Phatthalung, Nong Khai, Yasothon, Kalasin and Mukdahan.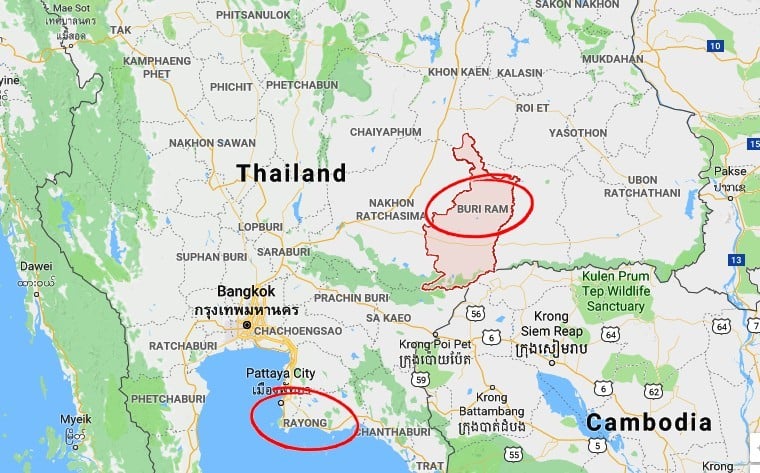 Same-sex civil union bill ready for Cabinet in two months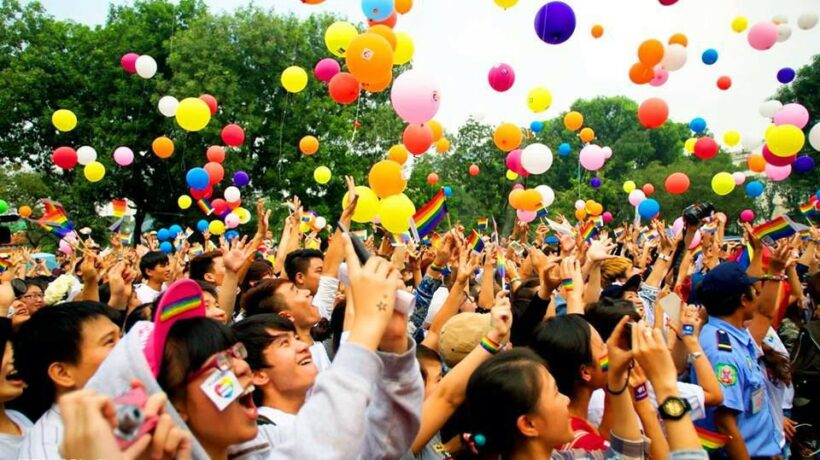 A same-sex civil partnership law should be drafted and discussed before next year's elections.
Pitikarn Sitthidech, the Rights and Liberties Protection Department chief, saystThe law, allowing same-sex couples to formally register as life partners, should be drafted by September.
It would then be submitted to Deputy PM and Justice Minister ACM Prajin Juntong, who would decide whether it should go to the Cabinet, she said.
Pitikarn says the sub-panel drafting the legislation that's been hailed by some as a progressive step towards the legalisation of gay marriage would meet on July 25 to review its 63 articles. Panel members were likely to make adjustments, she said, some based on the experiences of other countries that have adopted similar legislation, such as Mexico, South Africa, Canada, Australia and Britain.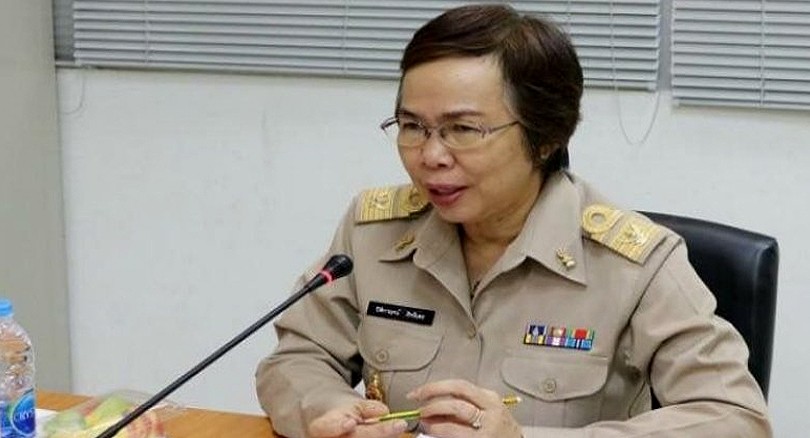 Pitikarn Sitthidech – Rights and Liberties Protection Department chief 
The bill will then be forwarded to the Rights Department's law development committee for further tweaking in September, and then to Prajin, Pitikarn said. She pointed out that the process in some countries had taken up to 10 years, but Prajin wanted to fast-track Thailand's version because of the many LGBT (lesbian, gay, transgendered and bisexual) citizens who deserve the same rights as everyone else.
Pitikarn said Prajin had insisted that the authors of the legislation understand the situation in society well and the sensitivities involved. He wanted guidelines set out to support the status of same-sex life partners registered in other countries who were now living in Thailand to ensure they enjoyed the rights to which they were entitled.
Prajin wanted it made clear which agency would handle registrations once the law comes into effect. And he expects the law to lay the foundation for the legalisation of gay marriage.
"Since the ministry began moving forward on this law, we have received good feedback from the LGBT community and a 60,000-name petition expressing support for the action, as well as much useful information," Pitikarn said.
"I believe many more people are passively supporting this law – the many who haven't yet expressed their LGBT status."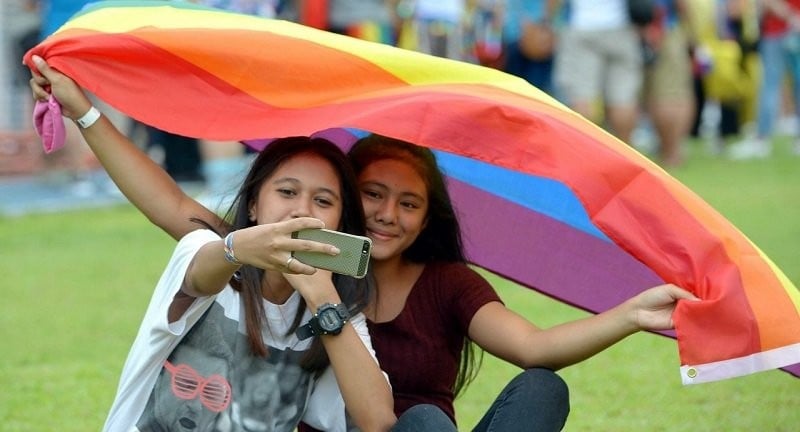 SOURCE: The Nation
Thaiger Radio News – Monday