JetSki crashes into shop in Kamala, Phuket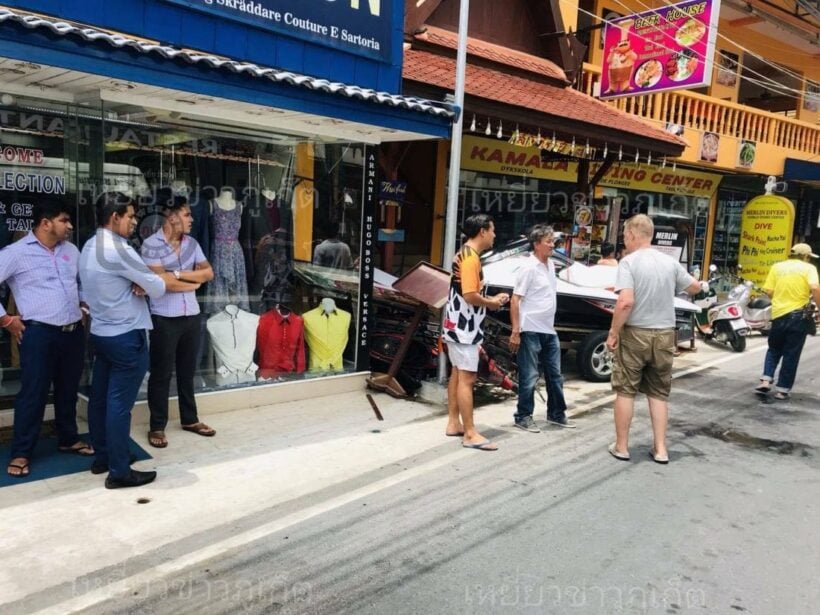 PHOTOS: Newshawk Phuket
Not often we get to write this headline… "JetSki crashes into shop in Kamala".
The jetski was being towed by a Saleng (motorcycle and side-car) through the streets of Kamala this afternoon when, for reasons we don't yet (probably brake failure), the whole shebang went AWOL and ended up running into the front window of some tourist shops.
The jetskis are a common sight going through the backroads of the various west-coast shopping areas at the start and end of each day, on their way to the beach to hire to tourists, usually in a convoy with the jetski staff riding shotgun on top.
This time it was a lone JetSki, being towed by a saleng, that somehow veered off the street and into the roadside Kamala shops.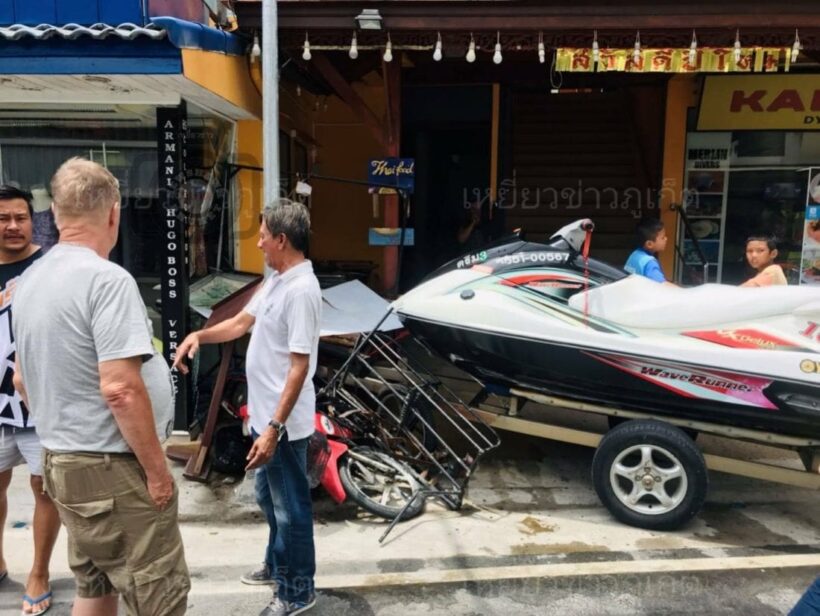 Keep in contact with The Thaiger by following our
Facebook page
.
Cyber minister wants Netflix-like Thai streaming platform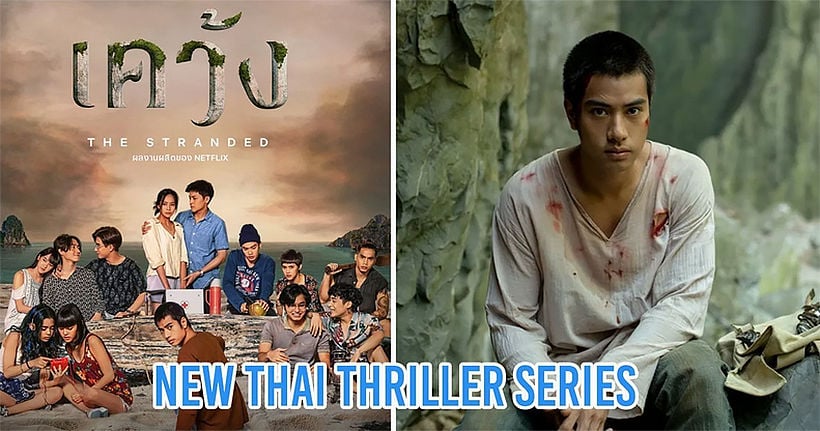 Thailand's minister of digital economy and society, aka. "cyber minister" says that Thailand should have its own streaming platform to bring in revenue and promote Thai movies and television overseas. Puttipong Punnakan remarked at a forum that creating a Netflix-like platform to stream and sell Thai films and series to foreign audiences would reel some sweet, sweet subscription revenue into the kingdom. He also says that the government would help support the promotion of the entertainment sector, following South Korea's highly successful lead.
"Why doesn't Thailand have a Thai social media or online services platform of our own? We're always using foreign ones, sending advertising revenue and online shopping revenue overseas."
"If Thailand can assemble some good content, then we can export it in the same way South Korea does. Team Thailand will consist of the private sector as well as the support of the government."
California-based streaming giant Netflix, hugely popular among middle-class Thais and expats alike, has a wide range of Thai movies and series, as well as Thai-language series which it produces. But whether a Thai version could actually succeed remains in doubt, as the Thai government isn't known for creating popular media, especially the current government.
During his junta years, PM Prayut Chan-o-cha's weekly program reached record lows in viewership. A government-sponsored film promoting "12 Values" expounded by Prayut was also ridiculed on social media. And do you remember his song "Bringing the Happiness Back to Thailand'? (below… but only you REALLY have to).
One Thai political party has even publicly denounced Netflix's billboard ads of its "Sex Education" show, much to the mockery of youths across the country.
SOURCE: Khaosod English
Keep in contact with The Thaiger by following our
Facebook page
.
Bangkok's legendary Scala cinema is closing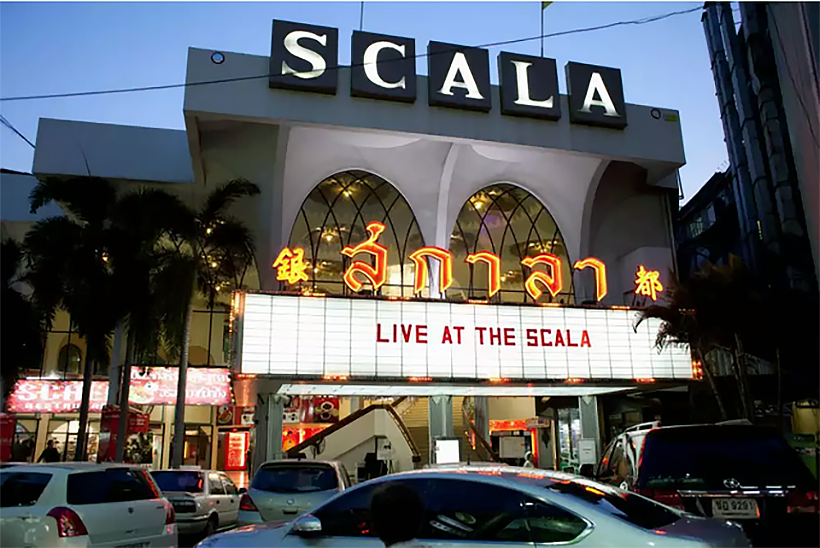 Bangkok's venerable Scala cinema announced yesterday that it will stop its movie showing operations and let other businesses rent the venue for their activities or special screenings until the end of 2020, when its land contract expires. Scala, located in Pathumwan district, is the last standalone movie theatre in Bangkok.
The 1,000 seat cinema was built in 1969 and named after Milan's Teatro alla Scala. It's owned by Apex Group, which used to operate 3 other standalone cinemas in Bangkok: Sala Chalermthai Theatre, which was demolished in 1989; Siam Theatre, which shut down in 2010 after being damaged in a fire, and Lido Multiplex, which closed down in 2018 when its contract expired.
Scala had earlier announced that it would close temporarily, from March 18 until May 31, in line with the Emergency Decree to prevent the spread of Covid-19. Among the businesses that were ordered shut were movie theatres, restaurants, massage parlours, fitness centres and others. The restriction was lifted for several businesses, including movie theatres, on June 1, but sadly the Scala is bringing down the curtain on half a century Bangkok's cinema history.
SOURCE: Nation Thailand
Keep in contact with The Thaiger by following our
Facebook page
.
All public transport allowed to resume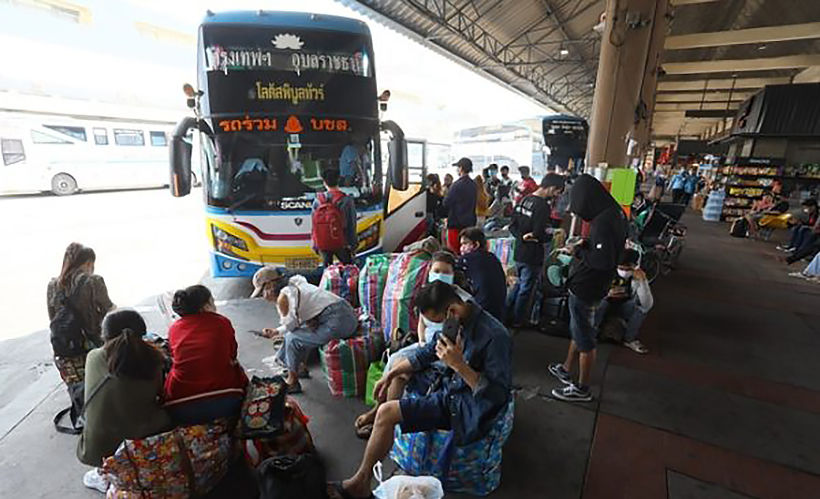 The Transport Ministry today allowed all public transport, including buses, trains and planes to resume, to meet the people's demand for travel, with the exception of some provinces that have not ended lockdown measures. The ministry's deputy permanent secretary says the move is in line with the Centre for Covid-19 Situation Administration's third phase of relaxation of Emergency Decree restrictions.
"However, the service methods depend on authorities that supervise each public transport, such as the Department of Land Transport, State Railway of Thailand, and Civil Aviation Authority of Thailand."
He says that of 19 provinces which remain locked down, up to 12 have begun allowing people to enter, but they might have to undergo additional Covid-19 preventive measures.
"The ministry is requesting information about Covid-19 preventive measures from another 8 provinces, and expects to receive the information soon."
He added that all public transport operators are required to enforce the ministry's Covid-19 preventive measures, such as maintaining social distancing, wearing facemasks, providing sanitising gels, and using the Thai Chana app to monitor public movement.
SOURCE: Nation Thailand
Keep in contact with The Thaiger by following our
Facebook page
.