Hungry horror lurking under the house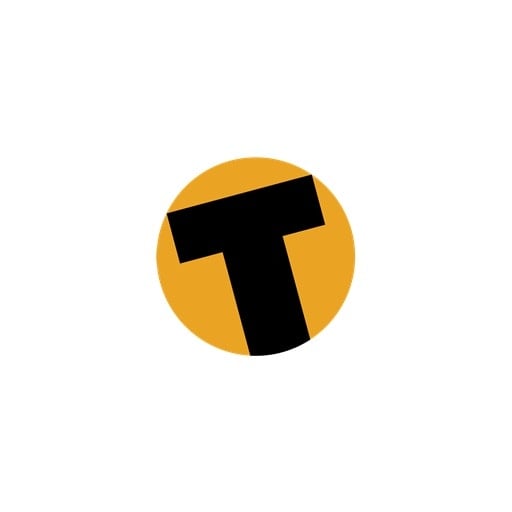 ANG THONG: Rattana Thithanukul, of Jarakae Rong village, has had rat problems before. But now, they're getting out of hand. One of the local mongrels had recently given birth to eight pups under Rattana's house, which sits on stumps about a foot off the ground. The pups' mother came back to feed them only occasionally, so Rattana decided to keep an eye on them. A few days later, Rattana noticed that one of the pups was missing. The next day, she checked to see if it had returned, only to find that a second pup had disappeared. Mystified as to where the puppies had gone, Rattana and her family resolved to keep a more watchful eye on the litter and an ear out for trouble. That evening, they heard a puppy yelping in pain. They rushed downstairs and saw about 10 rats emerging from a nearby sewer and attacking the puppies. They beat the rats off, though too late to save one puppy, which was dragged into a corner under the house where they could not reach it. Rattana and her family could only stand by, helpless and horrified, listening to the puppy scream as it was eaten alive. Determined not to let the five remaining puppies suffer the same fate, Rattana brought them in the house for safekeeping. Three puppies had had their tails chewed off, while the other two had suffered serious injuries from rat bites.
Keep in contact with The Thaiger by following our
Facebook page
.
Never miss out on future posts by
following The Thaiger
.
Divers believe they have found a 77 year old wrecked US Navy submarine by Phuket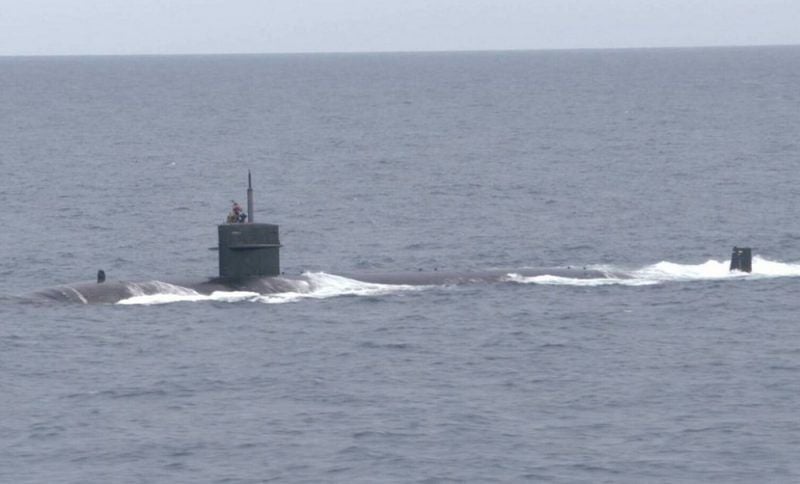 Divers in the Strait of Malacca have reportedly found what they believe to be a 77 year old US Navy wrecked submarine in what is seemingly the concluding piece in a tale from World War II. The divers are currently awaiting confirmation of the finding from the United States Naval History and Heritage Command for verification after sending photos and other evidence to be reviewed. Over a five month time period, the divers gathered evidence over six separate dives to substantiate their claims that the shipwrecked submarine is that of the USS Grenadier, one of the 52 American submarines lost […]
Mother, daughter run over by pickup truck in Pathum Thani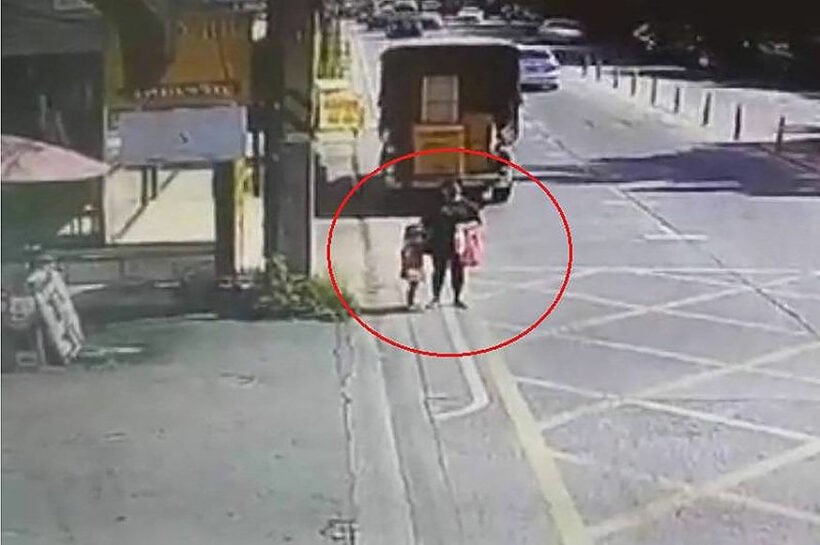 A mother and daughter were run over today by a pickup truck carrying furniture reversing down a busy road in Pathum Thani, just north of Bangkok. The shocking incident was caught on surveillance footage. The pair had stepped into the road and didn't notice the truck creeping up on them from behind. Fortunately, both mother and child survived. Poh Teck Tung Rescue Foundation told the Daily News they were taken to hospital with leg and rib injuries. Comments, criticisms and shares have been many on Thai social media. Most blame the pickup driver, but others say the mother and daughter […]
Huge monitor lizard pulled from Si Racha car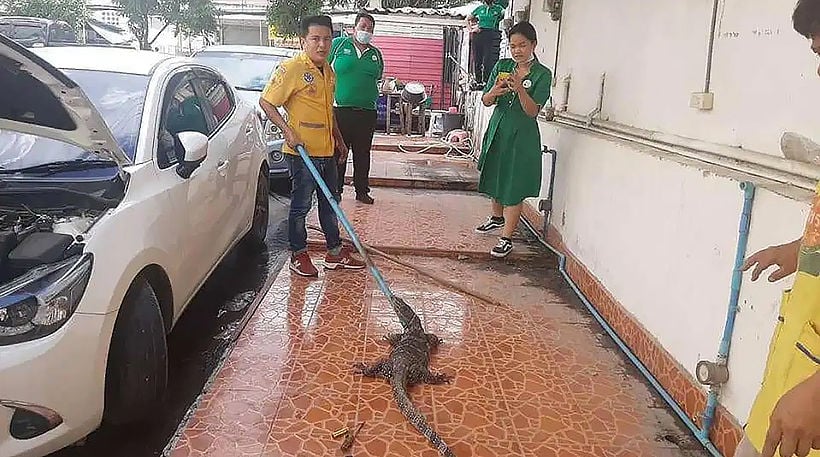 A woman in Chon Buri's Si Racha district got a big surprise when she found a huge water monitor lizard in her home and called rescue workers in a panic. The lizard, over 2 metres long and coloured gold and silver, had wedged itself behind a refrigerator in the home of the woman, who was not named. Workers from a local rescue association arrived at the home in Village 6 in the Bowin Subdistrict, but the lizard managed to evade them and hid in the engine space of a nearby vehicle. Rescue workers and local residents had to remove some […]