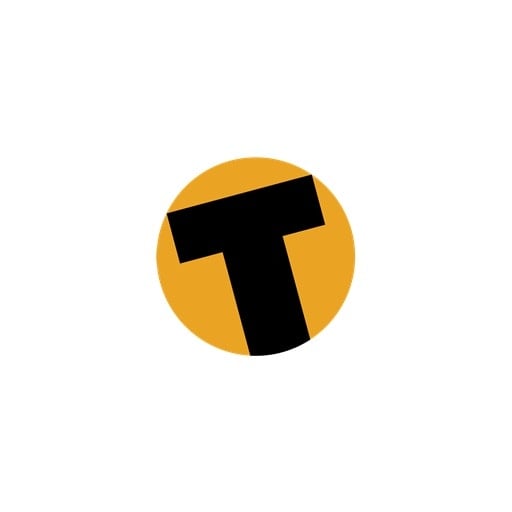 BANGKOK: A 19-year-old student spent three agonizing days with a toothbrush lodged in her stomach – after she accidentally swallowed it and nobody would believe her. The student, whose name and address were not reported, felt an itch in her throat on the evening of December 5. Rather than visit the hospital, she decided to use her standard-sized Colgate-brand toothbrush to scratch away the irritation. Unfortunately, she lost her grip and started choking as the toothbrush got caught in her throat, blocking her air supply. Desperate for oxygen, she tilted her head back and swallowed hard. It worked: the toothbrush slid down her esophagus and she was able to breathe again. But now she had a different problem – a toothbrush in her stomach. Frightened, she told her parents and anybody else who would listen, but nobody believed her. After all, who had ever heard of a person swallowing a toothbrush? The poor girl's credibility sank further still when an abdominal X-ray taken at a local hospital did not show the presence of any foreign bodies. She was sent home. Not surprisingly, she started experiencing pain in her stomach and even in her left shoulder. The pain was there whether she was sitting or standing, awake or asleep – and it only got worse when she tried to eat, she said. Seeing his daughter in agony, the girl's father took her to Payathai 3 Hospital in Bangkok on December 8. This time the X-ray revealed the presence of the toothbrush, the bottom of which sitting at the entrance to the large intestine. An emergency endoscopy was performed, surgeon Worawit Kowitwarangkul skillfully snaring the toothbrush with a length of thread fitted to the endoscope's head. He then pulled the offending implement back up through the girl's gullet and out of her mouth. She was released soon afterward and said she didn't experience any further pain. Dr Worawit said that it was the first case of a swallowed toothbrush he or anyone at the hospital had ever heard of. "This is a topic that warrants further study," he said. "Usually when we remove foreign bodies from the stomach, they are smaller objects, such as coins and nails and things of that sort." Dentist Suta Jearramaneesopon, Director of the Ministry of Public Health's Dentistry Department, said that under normal conditions there was little chance a toothbrush would accidentally find its way deep into the digestive tract. "Normally the bend in the throat will prevent a toothbrush from going down. The only way is if the head is tilted right back, and even then the gag reflex will usually kick in and prevent any foreign objects from going down," she said. She warned the public to consult a doctor if they experience throat discomfort. While not recommending the practice of using a toothbrush to scratch one's throat, she had a few words of advice to those who insist on dong so. "Try tying a small thread through the eye at the end of the toothbrush – this way you can pull it back up if it accidentally slips down your throat," she said. Strange as the story is, it is not without precedent. In October, an Indian man had to undergo emergency surgery to remove a 7-inch toothbrush from his stomach after he accidentally swallowed it while "vigorously brushing his tongue". Unfortunately for him, the toothbrush was too large to remove by endoscopy.
JetSki crashes into shop in Kamala, Phuket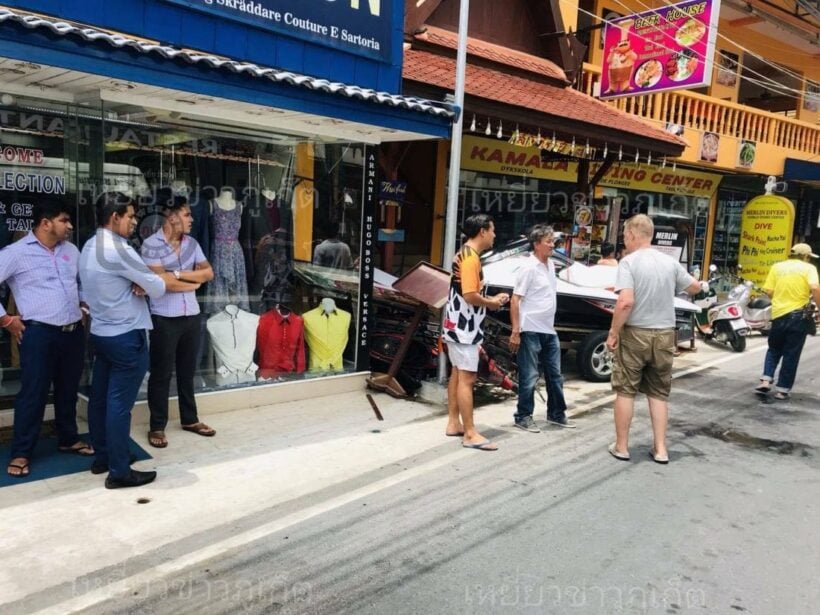 PHOTOS: Newshawk Phuket
Not often we get to write this headline… "JetSki crashes into shop in Kamala".
The jetski was being towed by a Saleng (motorcycle and side-car) through the streets of Kamala this afternoon when, for reasons we don't yet (probably brake failure), the whole shebang went AWOL and ended up running into the front window of some tourist shops.
The jetskis are a common sight going through the backroads of the various west-coast shopping areas at the start and end of each day, on their way to the beach to hire to tourists, usually in a convoy with the jetski staff riding shotgun on top.
This time it was a lone JetSki, being towed by a saleng, that somehow veered off the street and into the roadside Kamala shops.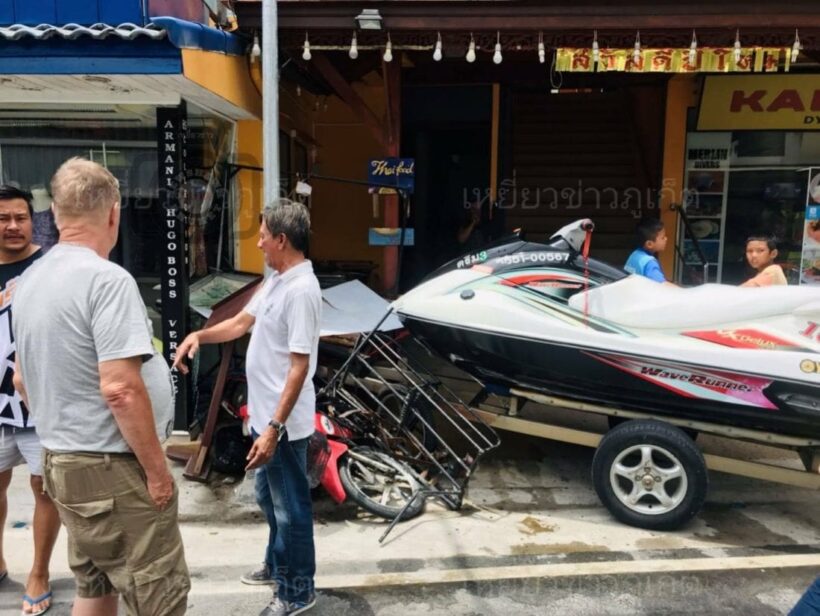 NO Plastic Bag! @ Central Phuket
China has the most atheists. Indonesia and Philippines the most believers.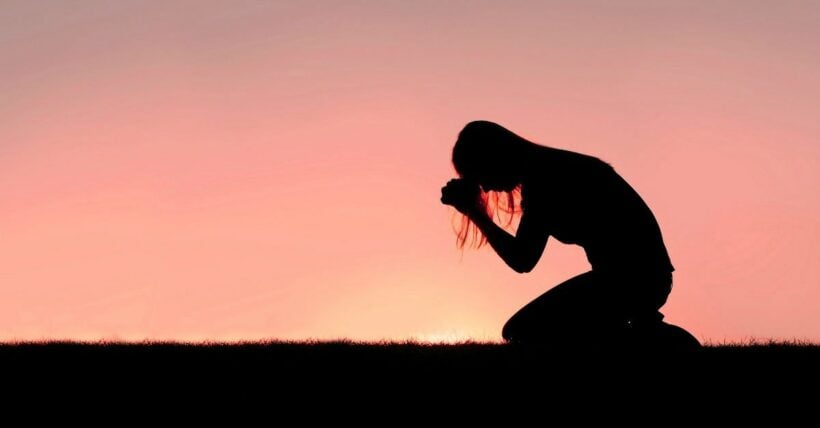 China is the least believing country in the world but belief in a God gets 100 per cent mention in countries like Indonesia, Bangladesh and Philippines, according to the survey by Gallup International.
According to the survey exploring religious tendencies of 66,000 people in 68 countries across the world, 62 per cent of people in the world define themselves as religious, 74% of people globally believe we have a 'soul' and 71% believe in a God. Another 56% believe in heaven, 54% in life after death and 49% in hell.
China has the highest percentage of atheists in the world with 67% not believing in any religion. Every seven out ten people are atheists, more than double than any other country. 23% consider themselves as non-religious. Less than 10% identify themselves as religious in China.
China's atheist percentage is followed by Japan, a long way behind in second place at 29%, Slovenia (28%) and Chech Republic (25%). Despite rapid industrialisation and urbanisation religion has stayed relevant in the South Korean region with only 23% identifying as atheist.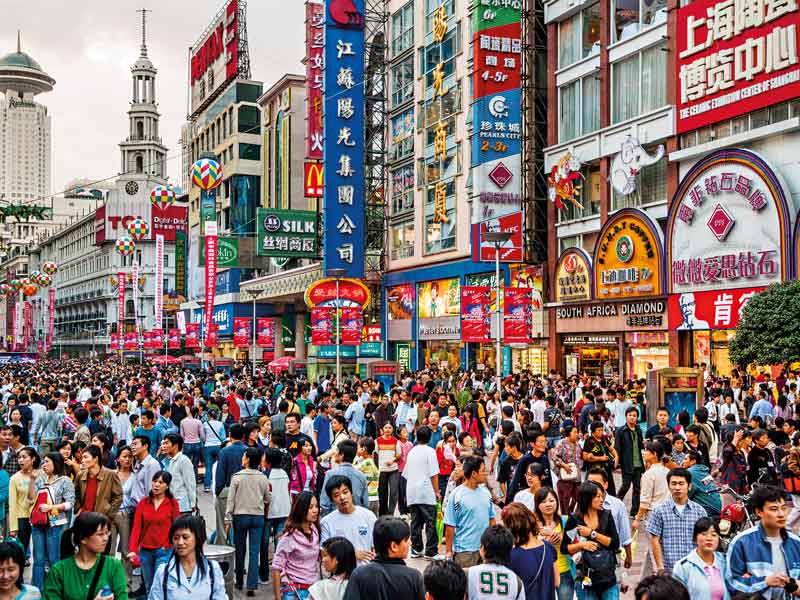 European countries like Belgium (21 %), France (21%) , Sweden (18%) and Iceland (17%) also have a large percentage of believing population.
Bangladesh, Indonesia and Philippines are the most believing countries with entire population claiming to believe in God, soul, hell and heaven. Thailand and Pakistan have 99% believing population, followed by India, Vietnam and Mongolia.
The survey shows that the levels of religiosity diminish as income and education levels increase. While 66% of people with low income affirm to be religious, this percentage drops to 50% among people with higher incomes. The same trend is verified in relation to education levels: 83% of people with lower education level are religious against 49% of higher level.
According to the survey there is a connection between religiosity, beliefs and socio-demographic characteristics like age, income and education level. As education and income levels grow higher, religiosity levels tend to go down. Also, the expression of different beliefs is higher among young people.
The level of education has a considerable influence on the perception of religion by the society. Women and young children show higher percentage for spiritual forces.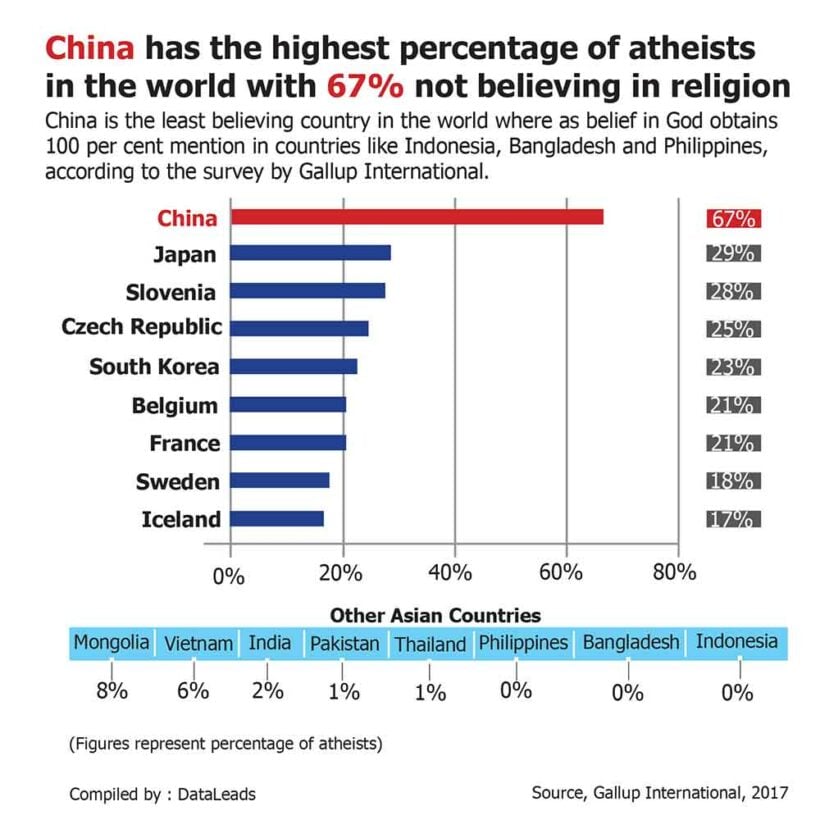 SOURCE: Data Leads