No sign of concrete policies for conflict in the far South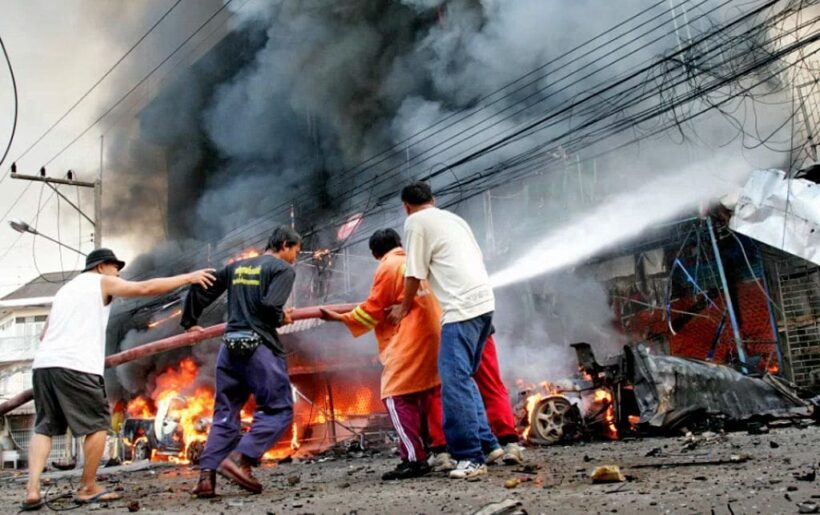 Parties offer few if any answers for a 15 year old deadly insurgency that successive governments have failed to quell.

Peace and conflict have never been significant parts of any political party platform in Thailand. This is because a sustainable solution calls for long-term commitment to a policy that could prove to be politically costly.

Lasting peace requires self-reflection on the part of both the state and society. Policymakers have to rethink the policy of assimilation that has so far been rejected by the Malay Muslim populace of the southern border provinces because it comes at the expense of their cultural and religious identity.

Full-fledged armed insurgency erupted in the far South in the 1960s, some 50 years after the signing of the Anglo-Siam Treaty that defined our current political borders.

There was a brief calm in the 1990s, but the absence of violence did not mean peace. A new generation of militants was being groomed by the Barisan Revolusi Nasional (BRN) and this time the separatists did not look to Arab countries for financial support and training, but developed their own resources at the grassroots level.

BRN fighters surfaced in 2001, only to be dismissed by then-prime minister Thaksin Shinawatra as "sparrow bandits". That characterisation changed on January 4, 2004, when scores of armed insurgents raided an Army battalion in Narathiwat and stole more than 350 military weapons.

Successive governments have been dabbling in peace initiatives, but none succeeded in getting the BRN – which gives all of the armed combatants their orders – to participate in talks.

At a recent public forum in Bangkok organised by Amnesty International, Pauline Ngarmpring, the Mahachon Party's transgender candidate for PM, spoke in terms noticeably absent from the Democrat and Pheu Thai speeches – mutual respect, peaceful coexistence and cultural diversity.

The Future Forward Party's representative blamed the 15 years of discord in the South on government mishandling and mistreatment of citizens. There is some truth to this, but it overlooks the fact that the Malays of Patani – the three border provinces – see themselves as having a unique identity that defies full assimilation.

The parties contesting Sunday's election have generally been careful about the issue as they seek to impress both Muslim and Buddhist voters.

Future Forward has risked campaigning for a reduced military presence in the South and insisted that the diplomacy of give and take be the guide in peace talks.

Canvassing for votes

Political canvassers can earn a lot of money in the far South. From shady warlords and influential figures to Muslim clerics and community leaders, the canvassers have particular attributes or profile in common. All they need to do to succeed is connect with the voters.

Future Forward has scorned the deployment of canvassers, though, dismissing it as part of the patronage system they vow to curtail.

In the 2011 election campaign, all parties but one promised to give the Malay-speaking region "special administrative status". The Democrats made no such pledge and still won 11 of the 12 available seats.

In this campaign, no one is repeating the promise.

The Pheu Thai Party promised special status in 2011 and won the national election, but then reneged on it once in government. It only served to convince the southerners that promises given them can be broken at no political cost to the one making the pledge.

Seeking cultural identity

Despite the obvious religious connotations, the conflict is still largely ethno-nationalistic in nature, though the authorities have often tried to get Muslim clerics to condemn the violence on religious grounds. The clerics who do so then face the wrath of the combatants. (There are, of course, also religious leaders who say the BRN is justified in taking up arms against the state.)

Prachachat, the so-called "Muslim party" led by Wan Muhammed Noor Matha, a wily politician and close ally of |Thaksin, has had both Islam and multiculturalism prominent in its campaigning. So far, though, there has been no elaboration on context or intent.

Nor has any party broached last year's hijab row at Anuban Pattani Elementary School, in which 20 Buddhist teachers walked off the job because Muslim girls came to class wearing headscarves.

About 85 per cent of the region's two million residents identify themselves as Malay Muslim, not Thai. The teachers seemed to wish to remind the Malays of Patani that they're a defeated people and must abandon traditions and assimilate as citizens of Thailand.

Thus espousing the common denominator remains the safest track to electoral victory. Politicians know that most voters respond to patriotic evocations of "Thainess".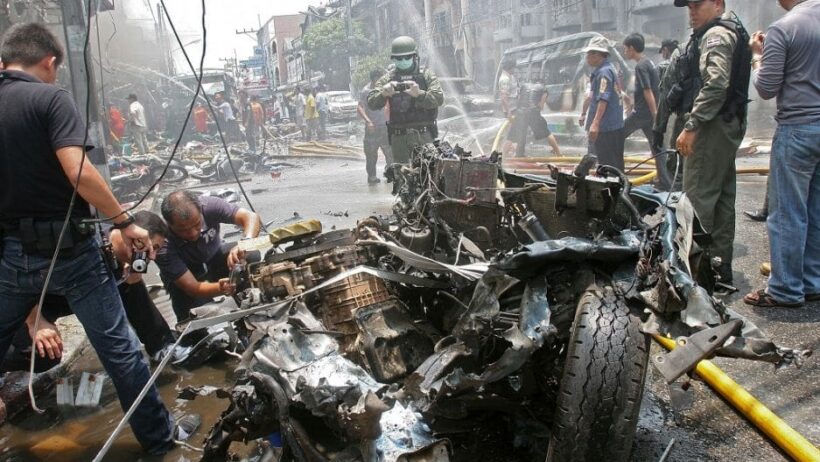 SOURCE: The Nation


Read more headlines, reports & breaking news in South Thailand. Or catch up on your Thailand news.
"Racial profiling and xenophobic" – a rant against Dual Pricing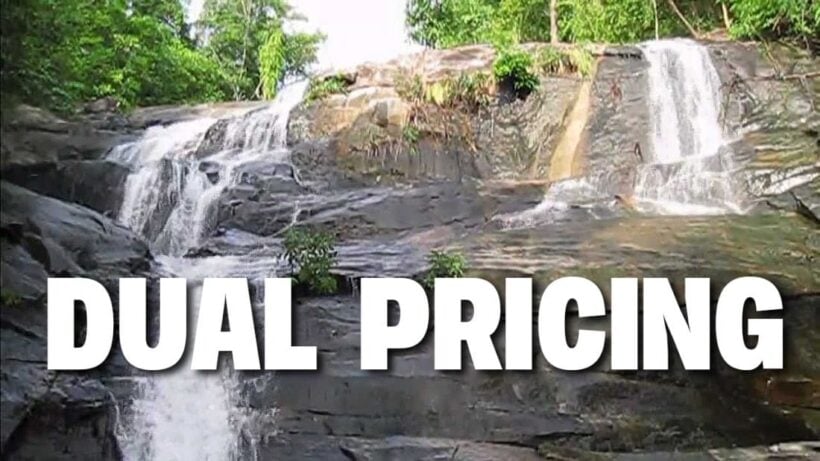 The rules are applied in a lumpy fashion at various tourist hot spots around the country as well as some national parks. Sometimes it's applied, sometimes, not, sometimes there are signs, sometime they make it up as they go, sometimes they will allow local expats in for the Thai price.
There are dual-pricing apologists who say 'Hey, it's cheap anyway, so pay up and shut up'. Whilst dual-pricing whiners say it's unfair, racist and shows a lack of grace towards tourists and foreigners.
Here's the story from 'Despondant Foreigner'. You can have your say on the post at our Facebook page…
"I would like to share my story with you that happened to me this morning. I visited Promlok waterfall in Nakhon Si Thammaratt with my Thai wife, child and wife's family. Upon arrival two soldiers approached our car and my wife began talking to them. They explained to her that as today is Songkran all Thai's get to go to the waterfalls free of charge but I had to pay. Then a woman dressed in yellow approached the car who confirmed what the soldiers said and told my wife that this is a new law. Well we were all disgusted and proceeded to drive back down to the bottom of the waterfall where we could all swim for free.
I am absolutely disgusted by this. Yet another example of Thailand's racial profiling and xenophobia towards foreigners. The fact that I am married and have children here doesn't make a difference. Because I have white skin I must pay the fee whilst all Thais go in free."
SOURCE: ThaiVisa
Fox News fake news, Phuket gets a bullet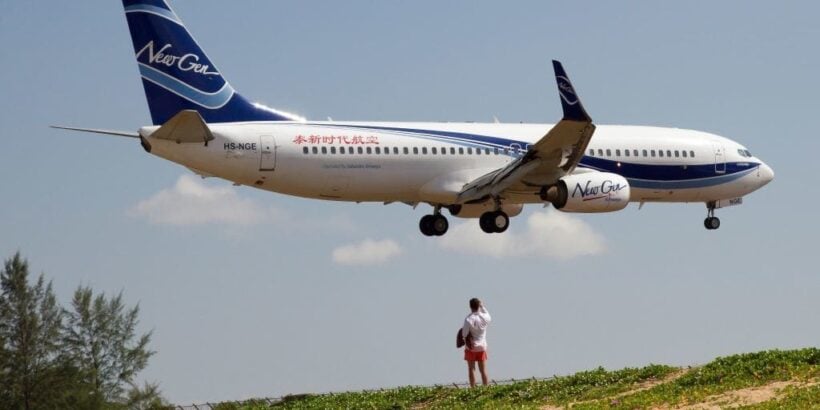 by Bill Barnett, C9Hotelworks.com
As Phuket moves slowly into low season, a story published in the international media by the US-based Fox News about how tourists could face the death penalty over taking photos at the island's airport is a highly flaw piece of sensationalist fake news.
Clearly there is no likelihood that the Thai authorities will apply a legal maximum penalty under the Air Navigation Act for tourists posing for selfies as airplanes land. More likely would be a  charge of trespassing and a fine.
Clicking into Google this morning the story is now running with the New York Post, MSN and other news outlets abroad.
What is distressing is to see how news providers sensationalize Thailand and Phuket with little regard as to the consequences of the economic impact of such a story.
For most readers, what they will remember when reading such a piece is only the headline about Phuket, Mai Khao Beach and the death penalty.
What a sorry state of affairs mainstream news has become.
To read the Fox News article clock HERE.
Is Thanathorn the new Thaksin? Will the 'establishment' tolerate his new political vision?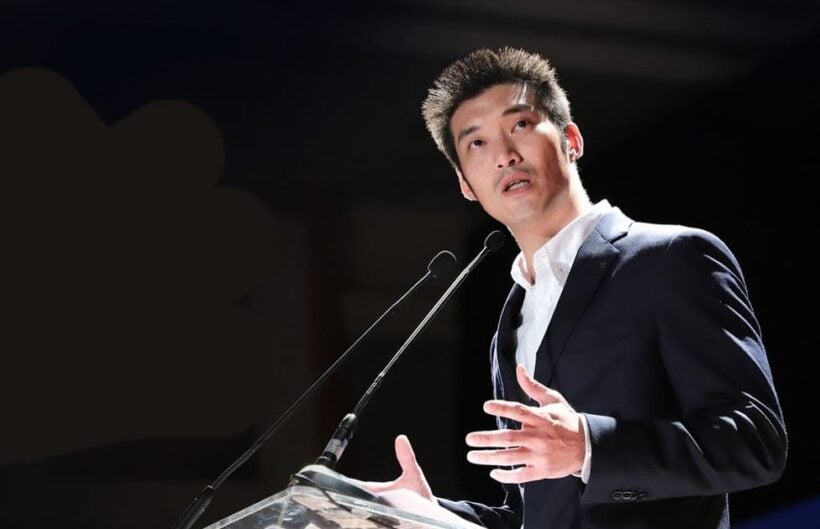 Is Future Forward Party leader Thanathorn Juangroongruangkit a popular fad or does he, and his party, have the staying power to make him a sustainable threat to the entrenched Thai political elite?
Many analysts are comparing Thanathorn to Thaksin in his early days. They say there are clear similarities. First off, Thanathorn is facing the kind of legal trouble that Thaksin faced when Thailand's political crisis started to brew.
After becoming Thailand's PM, Thaksin faced a share transfer scandal in which he moved his company shares to poor servants, allegedly to avoid stock market restrictions imposed on people owning big lots of stocks. Now, 40 year old Thanathorn is facing a legal controversy over his previous ownership of media shares, which could still doom his election candidacy.
The allegations are yet to be considered by the Election Commission.
Thaksin, in spite of repeated denials, was always alleged to have controversial political ambitions. Thanathorn, meanwhile, is seen in an increasingly similar situation. The list of complaints is growing, many to do with his perceived unorthodox ideology that contrasts with the conservative political 'Thainess' that includes non-negotiable support for the Army and Monarchy.
Thanathorn has been criticised for something he said about the Khana Ratsadon Party, which played an instrumental role in changing Thailand's system from absolute monarchy to constitutional monarchy in 1932. The secretary-general of Thanathorn's party has also been forced to deny making highly-controversial comments about Thailand's political culture.
Future Forward did very well on March 24, surpassing pundits' predictions for the new party. Analysts say the success is due to three main factors — Thanathorn's youthful image that attracted the majority of first-time voters, the dissolution of the Thai Raksa Chart Party that shifted a lot of votes to Future Forward, and the new party's fresh ideology and perspectives.
He, and the party, attracted a lot of newer voters along with a core of disaffected voters who are looking for change.
But Thanathorn's looming legal trouble is described as a potential banana skin. It concerns a large number of shares he had in a media company, which were transferred to his mother so that he could qualify as an election candidate.
One apparently-private document, which he is relying on, showed he transferred the V-Luck Media Company shares on January 8, before he applied for election candidacy. Another document, which his accusers are relying on, apparently showed the transfer was brought to the authorities' attention after he became an election candidate.
Controversy continues to build around the young billionaire and chances are it will grow.
SOURCES: Thai PBS | The Thaiger