Koh Samui balancing on tourism razor's edge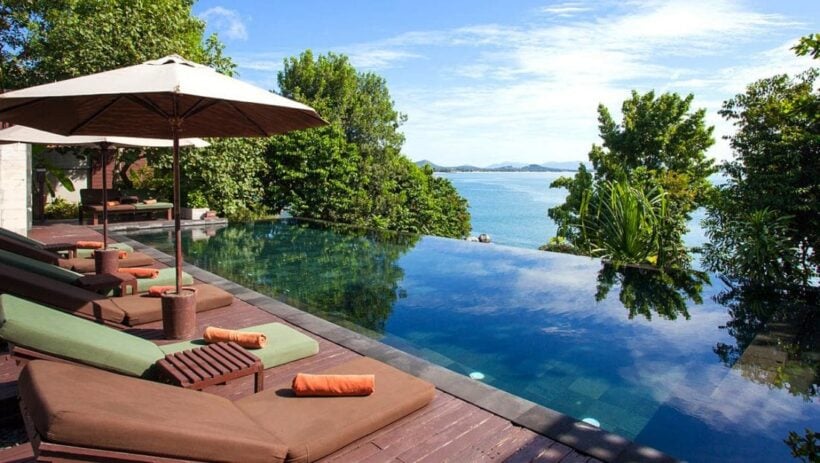 PHOTO: www.thekalasamui.com
"…shrinking Chinese demand due to the economic slowdown and depreciation for the yuan versus the baht"
The time has come to open the discussion about the troubling drop in one of Thailand's leading resort destinations, Koh Samui.
Looking into the island's performance numbers, according to data from international  hospitality benchmarking  group STR, at the end of August room night demand was down year-to-date by 4.4%.
Viewing a broader market metric C9 Hotelworks research has shown through September that hotel occupancy for the first nine months of the year declined by over 7% compared to the same period in 2017.
One cannot simply account for the dismal numbers as an effect of the China 'boat sinking' crisis which was triggered in the middle of the year. Airlift is the elephant in the room of island tourism destinations. During the first six months of this year, domestic arrivals at Koh Samui Airport dropped by 19%, with each month reflecting a negative variance compared to the same month in 2017.
Many industry watchers have pointed to the termination of Thai Airways International flights between Bangkok and Koh Samui in September as a trigger. The reality of the airlift in fact is TG retired an aging 737-400 jet that was used to service the route. It lacks an appropriate replacement given the island's short runway and negotiated a codeshare agreement with Bangkok Airways to ensure travelers transit seamlessly.
One telling indicator of the market malaise is Surat Thani Airport on the mainland. Over the past few years a rising number of Chinese travelers had used the gateway and were ferried on to Koh Samui. Diving into the latest available data, international arrivals at Surat Thani for the period of January through September dropped 36%, while domestic arrivals only slightly moved downward by 1%.
Armed with the numbers I started a dialogue with island hoteliers to better understand the situation. For the most part, there were similar stories about shrinking Chinese demand due to the economic slowdown and depreciation for the yuan versus the baht.
Arguably the legacy European markets were slower based on the impact of a World Cup year. Lastly is the rise of Vietnam's beach destination's including Da Nang, Nha Trang and Phu Quoc.
Ultimately there is little doubt though that the sheer cost of airfares to Koh Samui remain a vital barrier to entry. Phuket continues to see more low-cost airline carriers which has contributed to growth in price sensitive markets. Samui's environmental restrictions on the number of daily flights and lack of airline carrier diversity in the LCC space has created a glass ceiling.
For hotels, frankly there is no easy answer. The island has somewhat avoided the massive development crush of other resort locations in Thailand and Southeast Asia, but the nature of the island's economic dependence on tourism has caged the golden goose. Damned if they do or damned if they don't, the path to tourism maturity comes with a price tag with either staying small or going big. The hotel and tourism sector will likely remain stressed going forward, though certain niches such as luxury properties and wellness offerings tend to buck the trend.
To sum up the future, something has to happen with the airport issue to balance mounting infrastructure drains. The continued influx of Full Moon travellers transiting to nearby Koh Phangan and early stage development of Koh Tao are just another part of the equation.
In short, Koh Samui either needs to find a way to grow the existing airport or else find a new location and long-term solution to the airport conundrum.



Read more headlines, reports & breaking news in Koh Samui. Or catch up on your Thailand news.
Luxury hotel raided in Koh Samui over alleged money laundering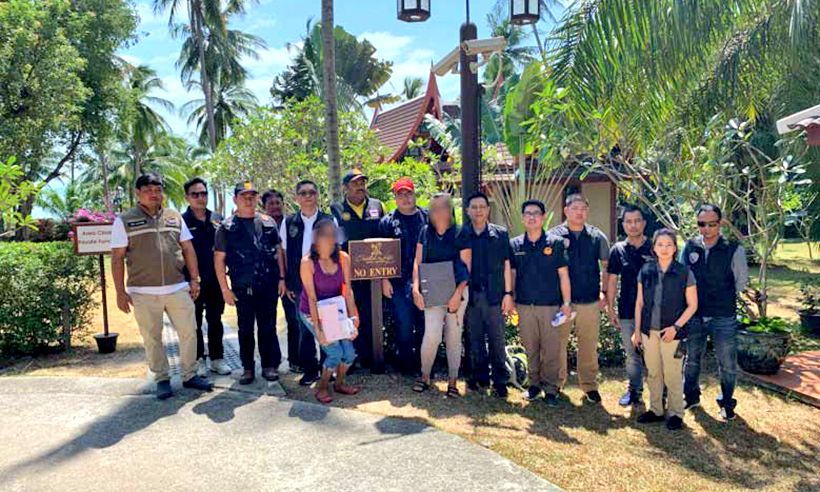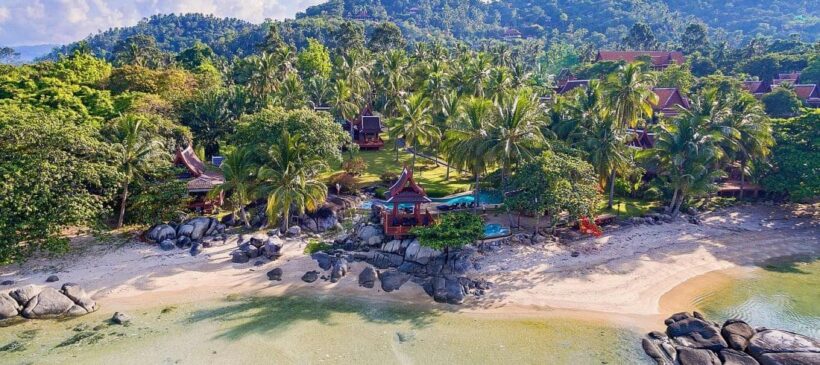 PHOTO: Oriental Lodge Koh Samui
A luxury hotel in the south of Koh Samui was raided yesterday in an international money laundering probe. The raid was conduced by the Department of Special Investigation officers and Ministry of the Interior officials.
The Komchadluek website reports that investigators allege that 100 million baht has been funneled through illegal activities at the Oriental Lodge establishment.
A company run by the Thai wife, of one of the alleged money laundering gang, is believed to have acted as a front for the crime.
It's also been discovered that Oriental Lodge wasn't operating with the required hotel and operating licenses. Investigators say there will be separate prosecutions over this matter.
The DSI chief Phaisit Wongmeuang has confirmed the raid at the hotel yesterday.
SOURCE: Komchadluek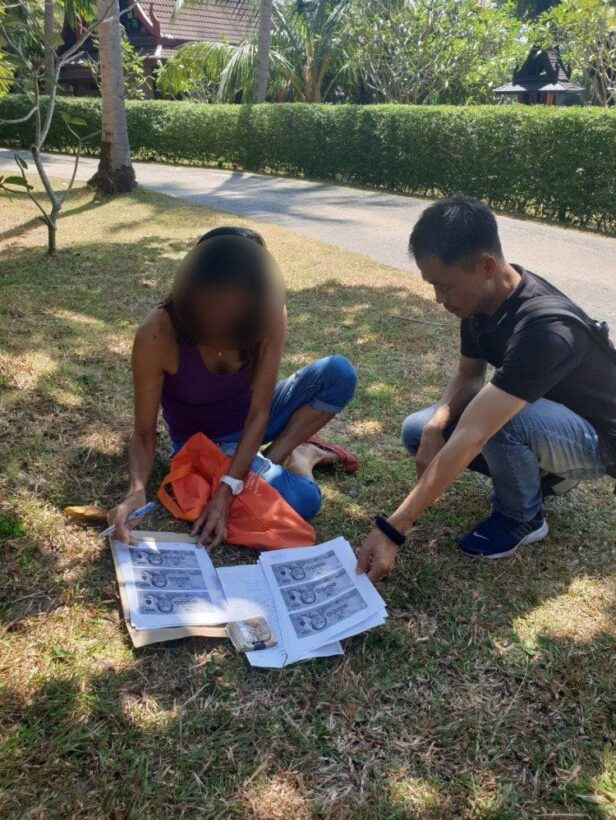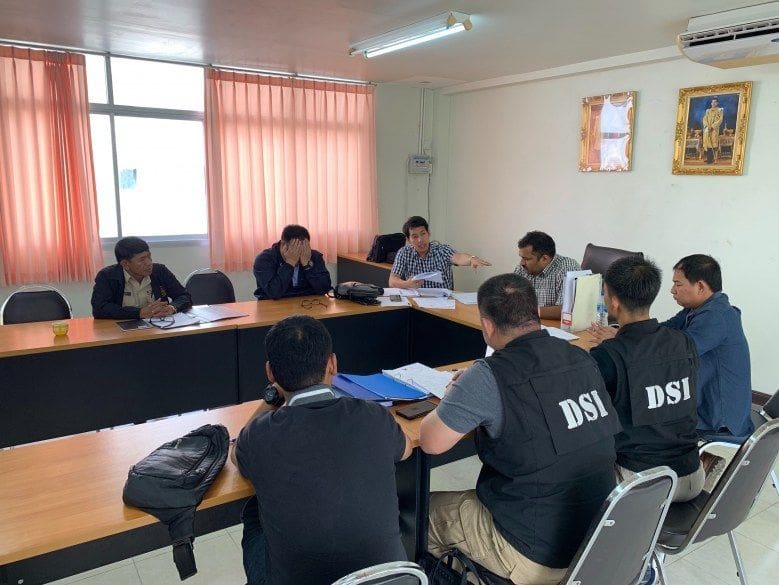 Koh Samui: "Awash with drugs", ONB News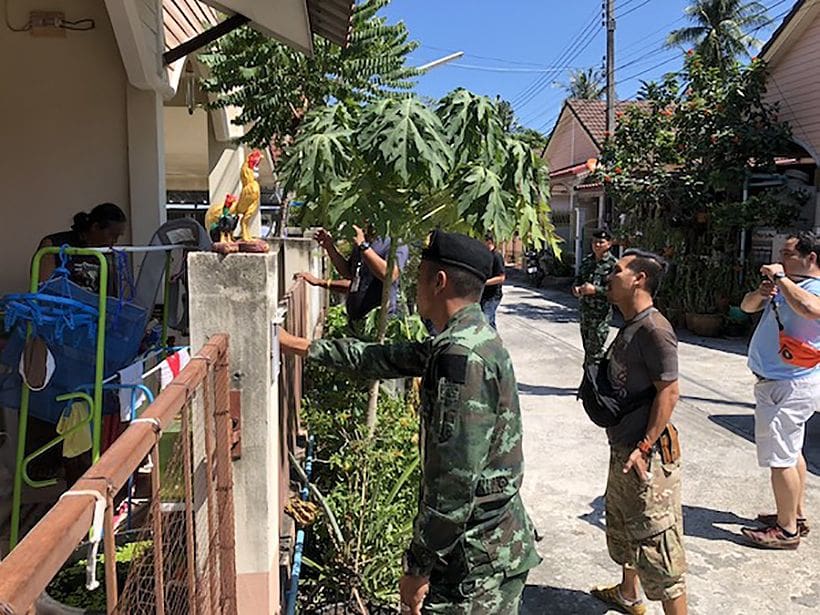 ONB News is reporting that Koh Samui is "awash with drugs" and that the local prison was crammed full of prisoners convicted on drugs charges.
They were making the assessment following the latest arrest of a Thai woman and her Thai husband on drugs charges on the popular holiday island.
'Ice' or crystal methamphetamine was found at her home in Bo Phut.
The 37 year old, Pinkaew Joseph Pickering, was arrested. She admitted she had been selling the drugs to Thais and foreign tourists. She said she had been married to a foreigner for a year, but it didn't work out and now she was married to a Thai man. She also had a 10 month old child.
She told police she had to turn to drugs to make ends meet. Police believe she was more involved in the drugs trade than that. They had previously arrested her new Thai husband also for involvement in the drugs trade.
ONB reported that 80% of the inmates at the Samui District prison were incarcerated for drugs.
Stunning new Lux Neo villas at Chaweng, Koh Samui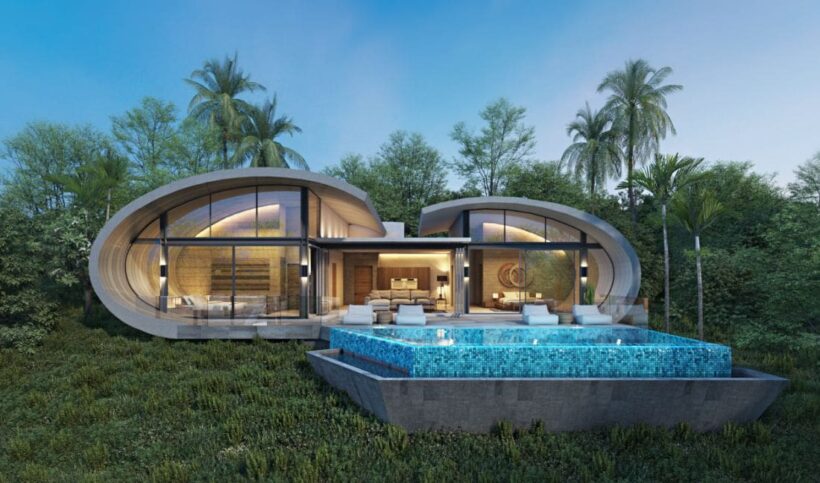 Sun, sea, new, views, pool villa, Samui. All the words you want to hear.
Lux Neo is now available, combining stunning sea views and outstanding modern design. Lux Neo is the newest award winning project by the "Neo" team with critiqued unique villa design and award winning styling. Click HERE to read more about the Neo design team and some of their other award-winning projects.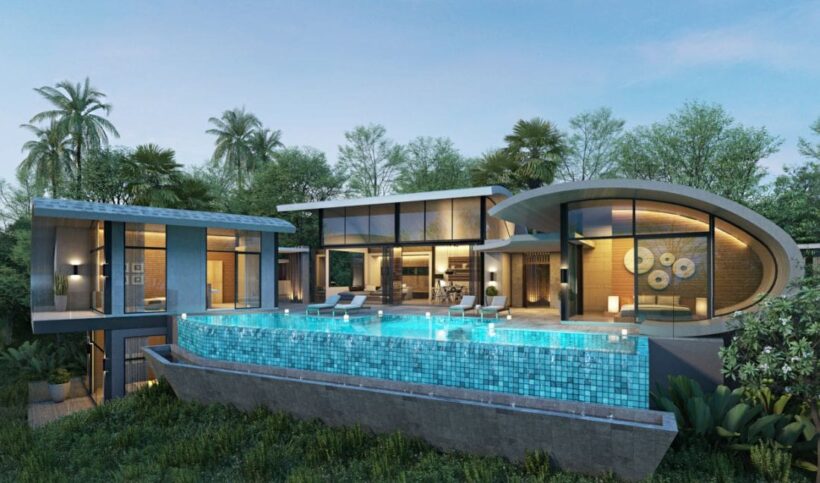 This magnificent site offers a unique combination for in Thailand – inspired design, value, astonishing views and quality. Designer two or three bedroom villas are now available with sea views to Chaweng Noi and just minutes to the main attractions, beaches, shops, airport and the main Chaweng shopping and beach areas.
The "Lux" location is 18 Rai of premium Chaweng Noi sea view land with "Neo" being a private 12 plot residential development featuring the uniquely inspired villa style. The highly desirable location of Chaweng Noi is just 1 kilometre away from some of Koh Samui's best beaches and restaurants.


These luxuriously designed spaces include vaulted double height ceilings, mezzanine floors, large open airy spaces, modern terrazzo bathrooms and mezzanine bedrooms – all with breathtaking views of Koh Samui offering unparalleled design with nothing else like it in South East Asia.
Prices start from 8.8 million baht for the 2 bedroom villas ranging up to 12.5 million baht for the 3 bedroom villas.
Read more about the details of this stunning Samui development or make enquiries HERE. You will be able to find out a lot more information as well as compare the new Lux Neo to other projects in the area.
Check out more Samui properties HERE.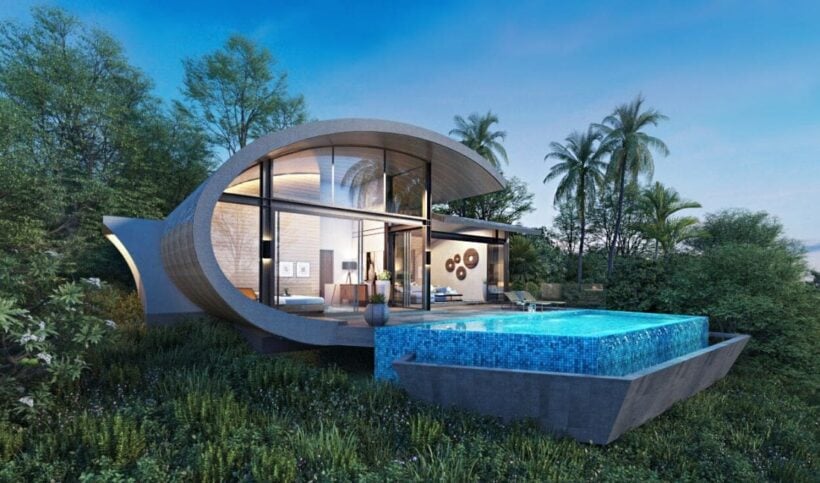 Go to property.thethaiger.com when you want to search for Thailand's largest selection of properties.