Koh Samui balancing on tourism razor's edge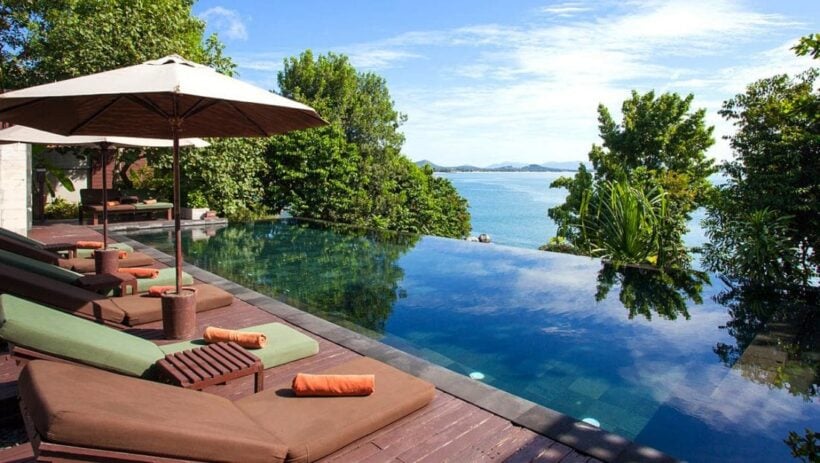 PHOTO: www.thekalasamui.com
"…shrinking Chinese demand due to the economic slowdown and depreciation for the yuan versus the baht"
The time has come to open the discussion about the troubling drop in one of Thailand's leading resort destinations, Koh Samui.
Looking into the island's performance numbers, according to data from international hospitality benchmarking group STR, at the end of August room night demand was down year-to-date by 4.4%.
Viewing a broader market metric C9 Hotelworks research has shown through September that hotel occupancy for the first nine months of the year declined by over 7% compared to the same period in 2017.
One cannot simply account for the dismal numbers as an effect of the China 'boat sinking' crisis which was triggered in the middle of the year. Airlift is the elephant in the room of island tourism destinations. During the first six months of this year, domestic arrivals at Koh Samui Airport dropped by 19%, with each month reflecting a negative variance compared to the same month in 2017.
Many industry watchers have pointed to the termination of Thai Airways International flights between Bangkok and Koh Samui in September as a trigger. The reality of the airlift in fact is TG retired an aging 737-400 jet that was used to service the route. It lacks an appropriate replacement given the island's short runway and negotiated a codeshare agreement with Bangkok Airways to ensure travelers transit seamlessly.
One telling indicator of the market malaise is Surat Thani Airport on the mainland. Over the past few years a rising number of Chinese travelers had used the gateway and were ferried on to Koh Samui. Diving into the latest available data, international arrivals at Surat Thani for the period of January through September dropped 36%, while domestic arrivals only slightly moved downward by 1%.
Armed with the numbers I started a dialogue with island hoteliers to better understand the situation. For the most part, there were similar stories about shrinking Chinese demand due to the economic slowdown and depreciation for the yuan versus the baht.
Arguably the legacy European markets were slower based on the impact of a World Cup year. Lastly is the rise of Vietnam's beach destination's including Da Nang, Nha Trang and Phu Quoc.
Ultimately there is little doubt though that the sheer cost of airfares to Koh Samui remain a vital barrier to entry. Phuket continues to see more low-cost airline carriers which has contributed to growth in price sensitive markets. Samui's environmental restrictions on the number of daily flights and lack of airline carrier diversity in the LCC space has created a glass ceiling.
For hotels, frankly there is no easy answer. The island has somewhat avoided the massive development crush of other resort locations in Thailand and Southeast Asia, but the nature of the island's economic dependence on tourism has caged the golden goose. Damned if they do or damned if they don't, the path to tourism maturity comes with a price tag with either staying small or going big. The hotel and tourism sector will likely remain stressed going forward, though certain niches such as luxury properties and wellness offerings tend to buck the trend.
To sum up the future, something has to happen with the airport issue to balance mounting infrastructure drains. The continued influx of Full Moon travellers transiting to nearby Koh Phangan and early stage development of Koh Tao are just another part of the equation.
In short, Koh Samui either needs to find a way to grow the existing airport or else find a new location and long-term solution to the airport conundrum.

Keep in contact with The Thaiger by following our
Facebook page
.
Never miss out on future posts by
following The Thaiger
.
Academics call on government to hurry up and help the tourism industry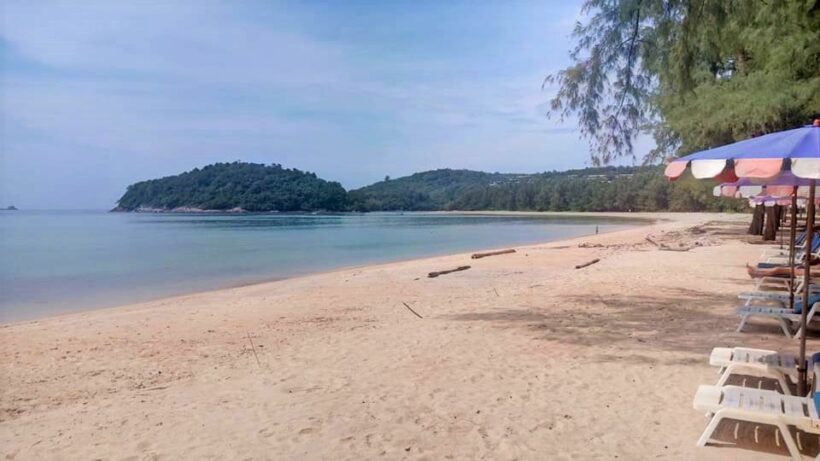 Leading Thai academics are calling on the government to get a move on and help the tourism industry before it's too late. Addressing a gathering arranged by the Foundation for Labour and Employment Promotion, Kiriya Kulkolkran from Thammasat University's Faculty of Economics, pointed to the 80% drop in international tourism as a result of the Covid-19 fallout. His estimate includes the first few months of the year when there was actually a functional tourism industry in Thailand.
According to a report in the Bangkok Post, Kiriya says just 4% of businesses in the tourism sector say they've made the same amount or more than they did before Covid-19. She adds that a survey shows employees in the industry are concerned about debt accumulation and "extremely worried about the future".
Bovorn Subsing, from Chulalongkorn University's Social Research Institute, has backed up the comments, saying tourism workers have seen their wages drop by 60%, while still facing the same, or higher, cost of living. The result is that most are now in debt.
Kiriya predicts the devastation could continue for over 3 years, affecting not just tourism operators but the entire supply chain, as well as new graduates and those seeking their first job. She says that until the sector recovers, the government needs to provide tailored help for businesses, singling out Phuket hotels, who are struggling to survive without foreign guests.
The islands of Phuket and Samui, plus the other 'tourist' islands around Thailand, are facing a particular problem as they're mostly geared for the international tourist market. Domestic tourism, rebooted last July when the local airlines were permitted to fly again, has mostly shunned the popular tourist islands.
One worker at a Phuket hotel, 52 year old Anchisa Sirinanthasak, addressed the forum in support of a possible co-payment scheme for hotel workers. It's understood most hotel operators are paying employees 62-75% of their normal salary, which works out at around 8,000-9,000 baht per person and is not enough to cover their costs.
Meanwhile, Manop Kaewphaka from Homenet Thailand, a non-profit that protects home-based workers, has called on the government to allow foreign tourists back into the Kingdom and to provide more support for informal workers, in the form of wage guarantees and co-payment.
SOURCE: Bangkok Post
Keep in contact with The Thaiger by following our
Facebook page
.
Never miss out on future posts by
following The Thaiger
.
Foreigners report alleged visa scam in Koh Samui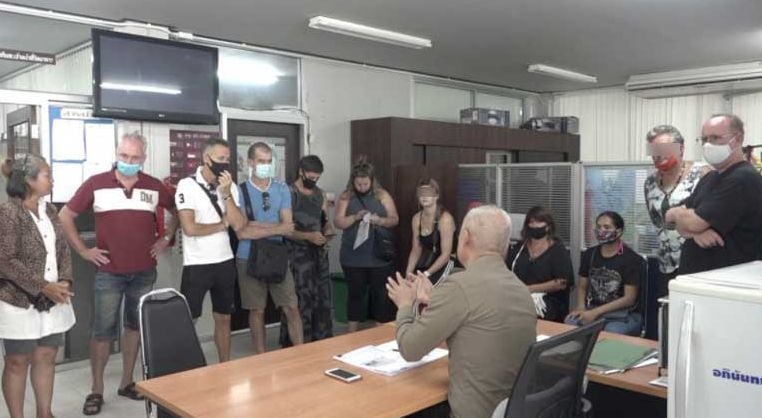 A Thai woman in Koh Samui allegedly ripped off at least 8 foreigners by offering visa extension services and taking off with the money. A group of foreigners reported the scam to officers at the Bo Phut police station, saying they placed deposits ranging from 10,000 baht to even 100,000 baht, but the services were never fulfilled.
A man posted a video on Facebook warning people about the alleged scam and saying he believes the woman stole around 10 million baht. A Thai TV news report shows a J&R Accounting business card for "Joy" which advertises accounting and work permit services.
"Be careful with your visa… There are a lot of people that just want your money and they don't give the service."
Apparently, some of the foreigners paid a deposit 6 months ago. They say Joy kept reassuring them that their applications processing. Now that visa amnesty is up, the foreigners worry about potential problems with immigration, Thai media reports.
Police told Thai media that this isn't the first time they've heard of Joy. They issued a summons for her in the past. If she does not respond to the second summons, the police may go to court and request a warrant for her arrest.
A little over a week ago, at the neighbouring island Koh Pha Ngan, a language school allegedly ripped off more than 100 foreigners, claiming they were able to issue them with a 1 year education visa.
SOURCE: Thai Visa
Keep in contact with The Thaiger by following our
Facebook page
.
Never miss out on future posts by
following The Thaiger
.
Phuket & Koh Samui face financial ruin in the short to medium term – VIDEO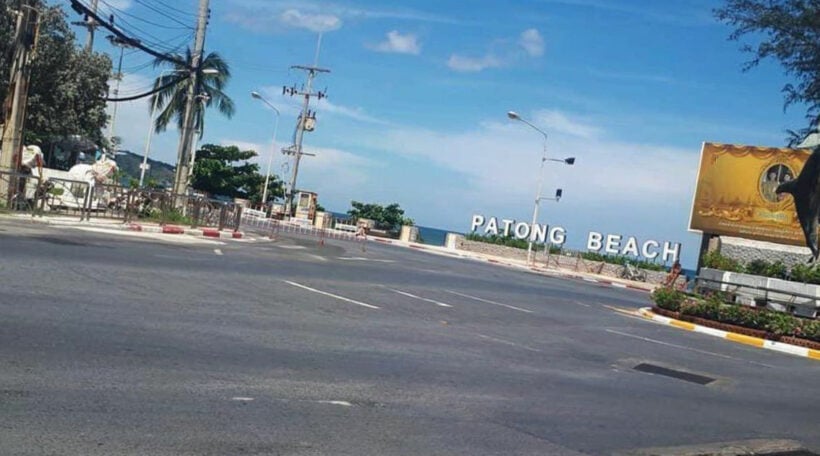 Phuket and Samui are both islands, fed mostly by arrivals at their international airports. Of course, both remain closed and the islands are trying to survive on a dribble of domestic tourists. And there's no sign of hope any time soon for the future. Bill Barnett is 'Mr Hotel & Hospitality' for Thailand and the region. What does he see as the short and long term solutions? Your comments are also welcome, below. You can also watch our stark report about how empty Phuket actually is HERE.
Bill is the MD and leading consultant forc9hotelworks.com
To get all the latest news and information about Thailand, subscribe our YouTube channel. Go on, right now 🙂 You can also LIKE our Facebook page facebook.com/thethaigernews to get even more information about Thailand.
Keep in contact with The Thaiger by following our
Facebook page
.
Never miss out on future posts by
following The Thaiger
.