Opinion
Island View: Never at a standstill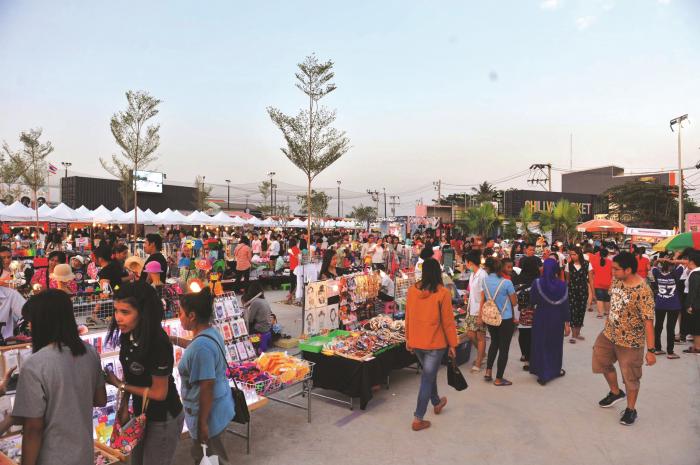 PHUKET: I have lived in Phuket for about 12 years now and seen plenty of things come and go. While some things have changed for the better, others perhaps not so much. Anyone who last visited Phuket a decade ago would be faced with a very different spectacle today.
One thing I have noticed in the past few years is a marked increase in the number of night markets in Phuket. For many years, the only two big night markets were Naka weekend market and Thalang walking street market. This is where locals and foreigners alike went for a unique local shopping and dining experience.
These days, the choice of such venues is much wider, and this is not including nightly street side markets, such as those that line the beachfront in Patong. New night markets have now popped up in Phuket Town, Cherng Talay, Thalang, and several other places all over Phuket.
The thought occurred to me a few weeks ago, when I drove from Koh Keaw to Phuket Town with my wife. The two of us were looking for a place to grab some dinner. My wife wanted to check out a new night market in the area, which made me think about all the new options that are available now.
Additionally, you'll now find a night market every day of the week, not just the weekend. Some markets are open from Monday to Wednesday, others from Thursday to Saturday. I found not just one, but several night markets all over Phuket Town, selling Thai and fusion cuisine, snacks, fresh juices, clothes, souvenirs, and so on. Most of the markets are quite reasonably priced and have a lively ambience.
Ever since that night, my wife and I have begun exploring new markets. Some of the interesting ones we came across were Chillva Market near Tesco Lotus Samkong, Phuket Indy Market near Limelight Avenue and Lad Nai Muang at the Phuket Boat Lagoon, but there are plenty of others left to explore, including the Floating Market in Kathu.
The experience has been fun for both of us, and helped us rediscover the city we fondly call home.
— Sukhsam Supachai