Opinion
Governor's Letter: Evaluating plans to develop Phuket Bay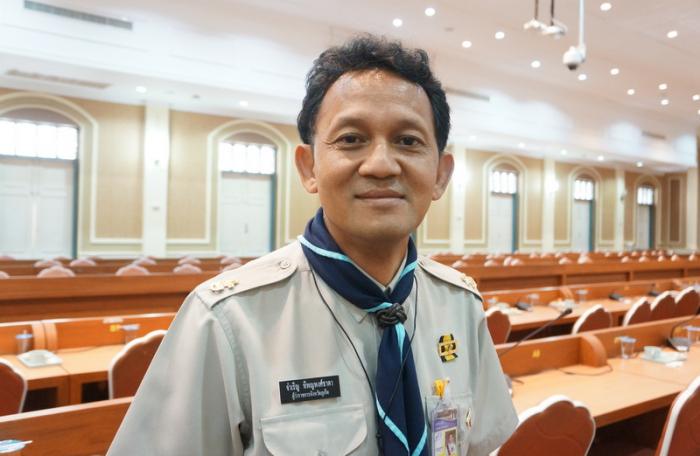 PHUKET: Phuket Governor Chamroen Tipayapongtada has held his current position since September 30, 2015. He is a Phuket native with a master's degree in political and administrative science from the National Institute of Development Administration.
Here, he shares his perspective on plans for the 63-billion-baht Phuket Bay project – a 3,000 rai artificial island proposed as a host venue for international conferences.
Proposals to build an artificial island off Phuket have been on the table for almost 10 years. The plans for a Phuket Bay marina-style island were conceived as a venue for international meetings, but such an undertaking requires immense planning and is not as straight forward as it may seem.
Most importantly, we must thoroughly consider the kind of impact such a project would have on the local community.
The Marina Bay Sands in Singapore, for example, was built at a cost of about 200 billion baht. It has a casino aimed at entertaining foreign visitors, but locals, especially children, are restricted from entering the area so that they are not exposed to these vices. This means that the area becomes an exclusively private zone.
Moreover, the province would have to provide water and electricity utilities for the project, which is not an option. Also, construction of such a large project would mean hundreds of heavy vehicles trucking in sand and cement to create the artificial island.
Interestingly, although Singapore is a tiny state, expansion was made possible by enlarging the island to cover a total of 700 square kilometers. Penang, as well, has managed to extend its land by about 1,000 rai.
As for deciding on the best way to develop Phuket Bay, that very much depends on how the private sector proposes to manage this project. However, the priority is to ensure that the demands of the local community are met, and that there is no damage to the environment.
If locals do agree to the project, I believe there will be private investors willing to participate, which would be essential, as the billion-baht price tag is simply too much for the public sector to foot.
Even the proposed Patong Tunnel, which would be just 3.5km long and cost about 10bn baht, is still a long way from becoming a reality, whereas Switzerland has just completed the 57km-long Gotthard Base Tunnel under the Alps. If they can do it, why can't we?
Ultimately, the project would bring many long-term benefits to Phuket. The area could also fit in with plans for Phuket to become a 'smart city'.
Forming public-private partnerships (PPPs) is the ideal way to bring such mega projects to fruition, which will allow us to better compete with other emerging countries and tourist destinations. If the Phuket Bay initiative had actually taken off ten years ago, we would be at a great advantage over our neighbors by now.
However, the priority is to ensure the satisfaction of the local community. Whether a go-ahead is given for any of the proposed mega projects depends on the voice of the Phuket people.
Nonetheless, Phuket cannot continue to rely on the island's natural beauty as a tourist attraction forever. We need to be able to offer man-made landmarks and attractions for tourists, otherwise we will end up being ineffective against global competition.

— Sukawin Tanthavanich