Thai Life
Smart Life: Foundations of the next technological age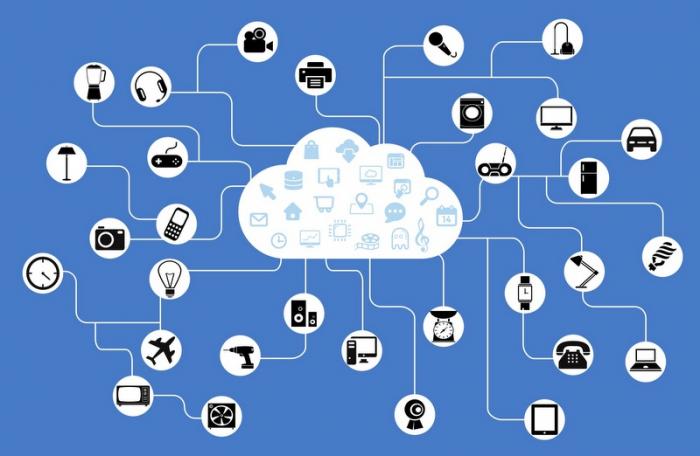 PHUKET: This is the first in a series of articles designed to engage the ultimate architects of smart cities: the mums and dads, the social workers, the councilors, small business owners… really the people that make up the city.
The next technology revolution has the potential to manage, and maybe even unwind the damage caused by the last one. Many technological and social developments are coming together to form the foundation of the next technological age. This new age will take the concept of information to a whole new level.
We are about to learn so much about everything that is happening, and has happened. If we can make sense of this information, our decision-making ability will be raised to telepathic-like abilities. What sort of decisions? Well, the best way to describe this is to go through some real world examples.
RETAIL
At the commercial level, the new age will transform the way we shop and get advertised to – in some ways similar to how Google invented data driven, targeted advertising.
It's pretty common knowledge now how they seem to know what to advertise to you by collating inordinate amounts of information about you. Google's ability to deliver to you such amazing free tools (gmail, drive, maps, earth) for the sole purpose of delivering advertising to you, speaks to the incredible value of this information as it stands today.
Shops in the near future will essentially be showrooms that will resemble in many ways browsing the Amazon website.
However, rather than browsing a website, you will be browsing the physical web. This will be location-based browsing, where consumers are engaged via Bluetooth beacons.
A Bluetooth beacon is similar in some ways to a QR code, but the beacon will actively engage the user, rather than passively wait to be scanned. So, as you approach a beacon (for example at the entrance to a store), a notification will come up on your smartphone in response to repeated Bluetooth transmissions, and convince you very politely to install an app.
Once the app is installed (and if permissions are set by the consumer appropriately, as they will in many cases), as you walk around the store and approach other beacons, you will be fed location-specific information about promotions, product details and advertising in a way that has not really been done before, at least not without a very attentive salesperson.
It will be able to lead you to where you want to go, connect you with other similar shoppers, schedule appointments for you, and actually provide you a lot of value, similar to the way Google Maps provide a lot of value. And for what purpose? Well, in this case it is to sell you stuff of course, but we are all used to that. It will just do it in a far more sophisticated, efficient and probably pleasant way.
All this, with just the installation of an app that gets pinged by Bluetooth beacons, and of course a lot of cloud software. This will provide the consumer with great value, and in return the vendor just wants to learn an awful lot about you, including your precise location at all times within the store.
A retail application is just one example (and a relatively simple one at that) of a high value application, that relies on internet connected devices (in this case with the beacons), smartphones and cloud software, to provide value to the consumer and information to the vendor, thus becoming a major part of this beckoning tech revolution. It is but one of many pieces, but one that is perhaps easy to understand and relate to for the average consumer.
Another significant piece of the revolution is the concept of connected sensors, which, together with the beacons, form the important concept of the Internet of Things (IoT). So why connect sensors? We have had sensors for a long time. The difference here is the concept of connecting them to the internet in order to share the information to a variety of real time systems, and aggregating the information in order to learn more about whatever is being measured.
INTELLIGENT BUILDINGS
This serves as a good example to show that the Internet is the obvious way to share information between related, but difficult to connect, systems. There is a multitude of systems in a building: lighting, security, elevators, HVAC, and so on. These systems are typically quite stand-alone by their nature, that is, that the elevator system operates independently of the lighting and all other systems.
However, they can both benefit from accessing information about occupancy. The lighting case is obvious – switch the lights on when someone is around, and switch them off when you leave. The lighting system needs to get that information via occupancy sensors.
The elevators can, of course, use this information too – they can get elevators ready as they see people approaching the lift lobby on a particular floor. This results in less waiting time for elevators, and fewer elevators required per building, saving money and floor space.
So there is value in sharing occupancy information with the elevator system, but why internet connectivity? Well, there are a number of reasons.
Firstly, it is very hard to get one system to directly interface with another, mostly for commercial, rather than technical, reasons – there are many lighting systems and many elevator systems and there wasn't really an accepted way to interface between them. Until now, that is. The internet is becoming that accepted way to interface. If the occupancy sensors and the elevator system are connected to the Internet, a cloud to cloud interface will allow them to communicate.
Secondly, all this information can be very easily aggregated once it is in the cloud. Think how easy it is to manage your files with Dropbox, rather than the old hard drives you had to transfer the files between. You simply log in to a new device and the software handles all the synchronization. It's a game changer in terms of managing information.
Thirdly, once it is aggregated, you can learn from it. The elevator system can learn the occupancy patterns that result in calling an elevator specifically to each floor. This aggregation and learning is another big part of the revolution. It's called 'Big Data', and we will go into that in more detail in future articles.
The revolution comprises many different concepts that are coming together to change our world. The main specific concept presented here was the IoT, which is essentially a connection of devices, such as beacons and sensors, to the Internet.
The next article will describe some of the more complicated applications to the smart city, and describe some examples of bottom up and top down approaches to creating smart cities.
Danny Bishop is an entrepreneur and engineer enthusiastically working on 'data drive solutions'. He is the co-founder of organicresponse.com and is focused on energy efficiency and efficient occupancy utilization of commercial offices, universities, hospitals, schools and data centers.
— Danny Bishop


Join the conversation and have your say on Thailand news published on The Thaiger.
Thaiger Talk is our new Thaiger Community where you can join the discussion on everything happening in Thailand right now.
Please note that articles are not posted to the forum instantly and can take up to 20 min before being visible. Click for more information and the Thaiger Talk Guidelines.