Unwanted babies in Phuket are not to be abandoned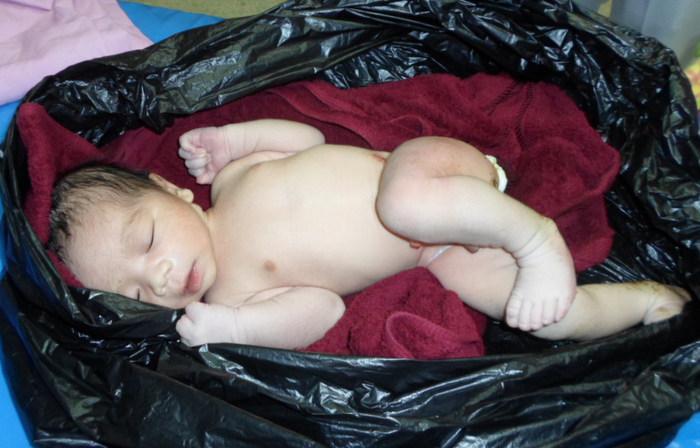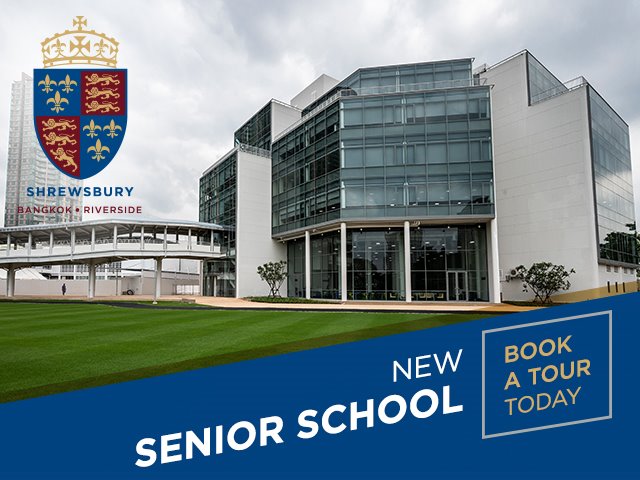 Special Report
The discovery of a newborn boy abandoned in the bed of a pick-up truck in front of a luxury resort on April 10 has highlighted the issue of unwanted pregnancies on Phuket. Many women, not knowing which way to turn, abandon their babies or seek illegal abortions.
The Gazette's Chutharat Plerin explores what options are available for pregnant women who are not prepared to be mothers.
PHUKET: The baby boy, weighing in at 3.2kg, still had his umbilical cord attached when he was found, much like the newborn boy discovered alive on December 8 last year in front of the home of Srisoonthorn Mayor Worrawut Songyot (story here).
Five other unwanted babies were found dead in Phuket last year: three newborns dumped in the trash and two fetuses, the apparent result of illegal abortions.
The Srisoonthorn baby was taken to the Phuket Shelter for Children and Families on Koh Sireh, as will be the baby found last week, once it is released from Vachira Phuket Hospital.
UNWANTED
"These babies are abandoned for the simple reason that their mothers didn't intend to get pregnant and are not ready to raise them," explained Jiranun Cheam-charoen, who runs the shelter.
"It's not only teenagers who find themselves in this position, but adults too. If you have sex without a contraceptive, it can create a problem."
Another reason may be that abortion in Thai society is considered a sin, and not an acceptable solution for unwanted pregnancy, Ms Jiranun said.
Abortion is legal only in certain circumstances: when the pregnancy is the result of rape or may physically harm the mother, or when the mother has mental or physical problems which make her unable to care for a child, she said.
"Getting approval for a legal abortion is a lengthy process and requires the approval of a panel of experts: doctors, psychologists, lawyers and social welfare workers.
Asked whether there were illegal abortion clinics in Phuket, Vachira Phuket Hospital psychologist Yaowanit Nongkom, who works with the panel, said, "I don't think so. If there were, I would know, because any time a woman is admitted to the hospital who appears to have had an abortion, I must be informed."
"There was one case a few years ago when the operator of an illegal abortion clinic in Phun Phol was arrested. Six women died before we were able to make that arrest."
However, in June last year a retired male nurse admitted to performing over 20 abortions after having been arrested moments before starting an operation in a hotel room.
"People learned about my service through word of mouth. I do not have a clinic," Prapak Thiparat told police.
WHERE TO TURN FOR HELP
"Anyone facing an unexpected pregnancy, or who has a friend who is, I want you to know that you have options," said Ms Jiranun.
"We are here to talk about what's on your mind, about what it means to raise a child. We welcome you and want to help you through your difficult time. You can either call us or drop by the shelter. We have officers standing by around the clock."
The shelter starts by helping women accept their unwanted pregnancies, then helps them prepare for their lives ahead.
"We empower people to live. This includes training them for jobs so that they can support their children," Ms Jiranun said.
"If she is a teenager who is afraid to tell her family, we can help mediate. Sometimes the family will support the girl and sometimes they won't. If they don't, she comes to stay at our shelter, where we take care of her until she gives birth. We provide medical care and psychological counseling for free."

LOVING SUPPORT
More than 80 per cent of the women who come to us for help, saying they don't want their babies, decide to keep them, Ms Jiranun said.
One reason may be the shelter's very flexible policies, which allow women to leave their babies for extended periods of time.
"We have two babies here temporarily. Their mothers will be back in a couple of years or whenever they feel ready to raise their child," she said.
If a woman decides not to take her child back, it is sent to a girls' or boys' home.
BABY LEGALITIES
Abandoning a baby is a crime, and a woman who does so faces up to three years in prison, a 6,000 baht fine, or both. However, most judges will not send these mothers to prison, Nucharee Longkaew of the Patong Police said, but will give them a suspended sentence.
"The babies still need to be taken care of," she said.
Should the child die as a result of the abandonment, the penalty is much stiffer. If the death is determined to be unintentional, the mother faces jail time of three to 15 years. A death determined to be brought about intentionally is murder, punishable by death or up to 20 years in jail.

BIRTH OF JOY
The success of helping a woman become a caring mother is what keeps Ms Jiranun moving forward, despite all the difficulties of her job.
One in particular she will never forget: "About two years ago, a woman who already had a child came to see me. She was married, but had separated from her husband because they fought all the time. She moved back to Phuket with her child to live with her family, and he stayed in Phang Nga.
"Time passed, and the woman started a relationship with a man in Phuket. She conceived, and when she told her boyfriend, he denied any responsibility.
"She felt she couldn't tell anyone. Her family already had difficulties – the mother was a barbeque pork vendor and her sister was HIV positive – and she didn't want to burden them.
"When she called me to tell me her story, she said she had two options: either have an abortion or kill herself.
"I talked to her for a long time and then asked her to meet me the next day. We talked again, but she still wanted to get rid of the baby, so we called in our interdisciplinary team. The team concluded that an abortion was not warranted because the woman did not meet any of the criteria that allow them.
"She stayed with us during her pregnancy and our team supported her completely.
"One day she decided to tell her family. They came to the shelter to see her, which was a tremendous relief for her.
"Then we started planning what to do with the baby. She said she wanted to leave it with the shelter after it was born.
"I convinced her to at least breastfeed the baby for three months.
"Then she really amazed me – she said she wanted to tell her ex-husband. She said she missed him and wanted to get back together with him. I counseled her to be strong and warned her it could be a painful experience. She said she had nothing to lose.
"She called the man, who was still in Phang Nga, and he took her back, along with the baby. I respected him very much, being willing to raise a child that was not his."
"I can't tell you how happy I was. A woman who was about to kill herself got her life back."
Phuket Shelter for Children and Families on Koh Sireh
Located opposite the monkey viewpoint in Koh Sireh
Hotline: 1300 Tel: 076-213 315 Fax: 076-214 369
Mobile: 081-891 1643
— Chutharat Plerin

Join the conversation and have your say on Thailand news published on The Thaiger.
Thaiger Talk is our new Thaiger Community where you can join the discussion on everything happening in Thailand right now.
Please note that articles are not posted to the forum instantly and can take up to 20 min before being visible. Click for more information and the Thaiger Talk Guidelines.