Opinion
Playing the role of manager and mum in Phuket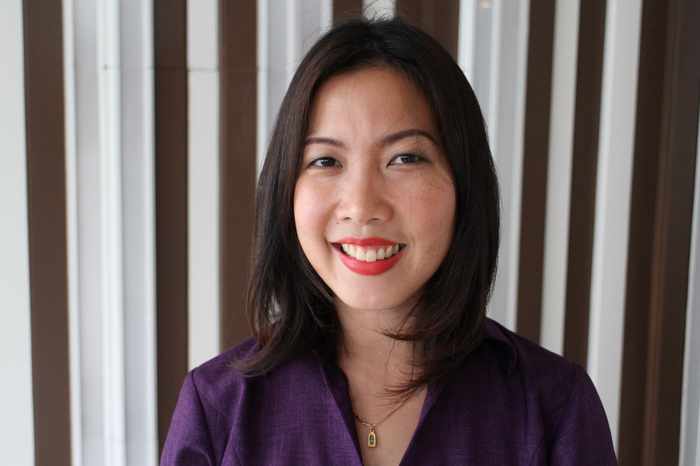 Sumontha Urvois, 37, from Suphan Buri, is the Executive Assistant Manager of the Grand Mercure Phuket Patong. She has a master's degree in hospitality management and more than 14 years' experience in the industry with the Accor Group. Before coming to Phuket, she worked for two years as Rooms Division Manager at the Novotel Bangkok on Siam Square.
Here, she talks about being a woman in a leadership position, balancing work and family, and leaving the world a better place.
PHUKET: I believe there are many people out there that think that women should not be able to hold management positions, and are not as good at making decisions as men. I disagree. Women are sensitive and emotional, two aspects of our personalities which can sometimes make us weak, but these characteristics also make for very successful managers.
I believe these emotions can allow us a higher level of sensibility and empathy, which enables us to connect with people. I, for one, believe that embracing my sensitivity empowers me to empathize with my co-workers, and also with my hotel guests. This connection leads to a more satisfying work experience for our staff and more satisfying stay for our guests.
I feel that maintaining an understanding, transparent relationship with my staff brings us together and closer to success. Instead of walking one step ahead of them, I walk beside them. I let them use their best judgment when making decisions and ask them for suggestions about how we can make things better. If one of my colleagues has an issue that they are struggling with, we work together to resolve it.
In order to make customers feel happy, we must feel happy ourselves. A positive attitude goes a long way, and if customers feel that staff members are sensitive to their needs, they will be satisfied. I work hard to keep my staff happy so they will love their jobs. If you love what you do, you will give it your best shot and the results will be fantastic.
While I constantly give my all to my work, I also have responsibilities at home: my son and my family. Sometimes it is hard to balance everything, but I try my best. I make a great effort to get home in time to tuck my son into bed at night, and on my days off I commit all my time and energy to him and plan fun activities for us to do together.
In today's world, we must acknowledge that a good life cannot be easily achieved without a job, but we must also remember the importance of family.
Besides committing myself to my work and my family, I also commit myself to programs that can leave the world a better place for our children, grandchildren and future generations to come.
My company that has a lot of programs focused on giving back to the community and supporting women in the workplace.
One program is called Yim Kids Thailand. The project was established in 2009 with the slogan of "Children are the future of any country". Sadly, many children in Thailand are victims of poverty and denied access to education, basic nutrition and a safe place to call home.
Accor's network of hotels and resorts, including our local team, work together to improve the beautiful children of Thailand's future by funding sustainable projects that improve educational opportunities and children's health.
In December of 2012, the Accor group launched a program called Women at Accor Generation that aims to achieve gender equality on an international level, in the workplace and in life. Through training classes, mentoring and events, women and men join together to banish stereotypes and promote greater access for women to managerial positions in the workplace.
I truly believe that if everyone works together and shares their experiences and skills, our society and our quality of life will improve every day.

— Saran Mitrarat