Phuket taxi drivers: Do as the Borneo taxi drivers do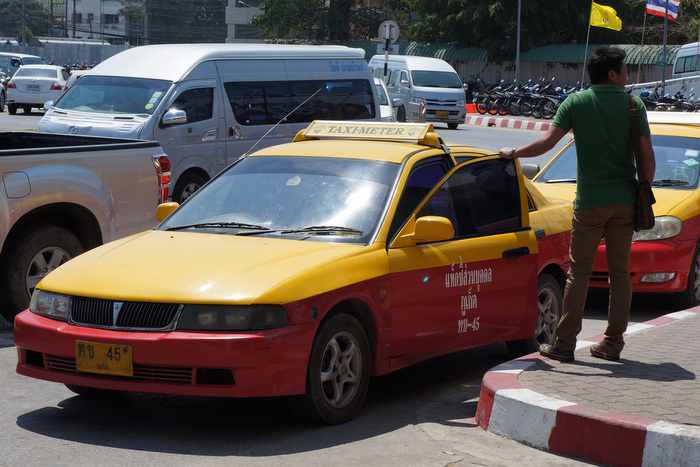 PHUKET: The world renowned tourist destination of Borneo is without a doubt full of wonders: wild orangutans, the rare proboscis monkey, "head houses" with plenty of human skulls to go around, schools of hammerhead sharks and incredibly friendly taxi drivers.
Flying half way around the world to remote Malaysia Borneo isn't worth the trip only to witness the honest, fixed-rate taxi drivers at work, but it's certainly something to reminisce about upon returning to Phuket and getting involved in a taxi transaction, particularly one at Phuket International Airport.
Unlike the chain smoking taxi drivers who often greet visitors at Phuket Airport with dress shirts unbuttoned and attitudes meant to establish some fictional level of dominance, the drivers in Borneo are well dressed and incredibly polite.
More notably, however, is their genuine, non-threatening interest in their passengers. This is not to be mistaken for the kind of "interest" that led Phuket taxi driver Paitoon Kruain to kidnap and sexually assault a Chinese tourist passenger last year. The drivers in Borneo aren't prying; they are just curious about a person's trip – it's like meeting a potential acquaintance at a backpackers' hostel.
On the way out to see the orangutans at the Semenggoh Wildlife Centre in Borneo recently, my driver began talking about how certain local plants are used in traditional medicines for a variety of illnesses. He wasn't selling anything; he was simply imparting information he thought a tourist might find interesting.
Though perhaps not extraordinary, such conversation makes a person feel good. There is something undeniably welcoming about the interaction.
One of the main differences between Phuket and Borneo taxi drivers boils down to language barriers. Drivers who are confident in their English-language skills – much easier to find in Borneo than Phuket – are more likely to initiate a causal conversation, acting almost as informal tour guides while taking a person exactly where he or she asks to go, with no unwanted stops at tour companies.
Beyond English-language skills and a general quality of hospitality that puts Thai-taxi drivers to shame, the drivers in Borneo charge reasonable prices.
There isn't a long pause as they attempt to calculate how big of a sucker they think a person is (so they can adjust the price accordingly). It's a quick response that seems so reasonable the act of bartering feels unfriendly.
In general, people, especially tourists, don't mind the price of a taxi. What they mind is the feeling of being ripped off. It is one thing to leave Phuket thinking that taxi prices are steep and completely another to depart knowing you have been taken advantage of.
Come the AEC 2015, I would welcome the drivers of Borneo to Phuket, as this island has a bounty of special reasons for visits – even without wild orangutans. Decent taxi drivers could make all the difference to countless people's experiences here.
— Alex Stone
- Legacy Phuket Gazette
Wai Khru – setting a bad example for the future. Thailand's demand for respect from its young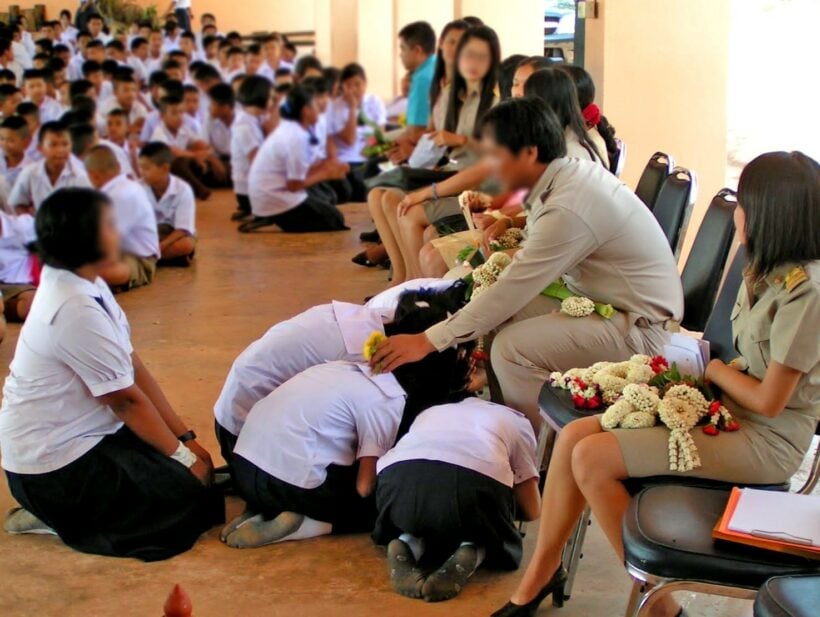 Hazing (US English), initiation ceremonies (British English), bastardisation (Australian English), ragging (South Asia), or deposition, refers to the practice of rituals, challenges, and other activities involving harassment, abuse or humiliation used as a way of initiating a person into a group including a new fraternity, sorority, team or club.
In Thailand, hazing is not only rife, it's seen as a rite of passage for young Thais as part of their cultural inculcation into the subservience they're expected to display elders or people with more money or higher positions than them. What's mistaken for 'respect' is actually a cultural party trick where children and young adults are 'trained' to be deferential from an early age.
In recent years there have a been a few high-profile deaths of army trainees, in the care of their Academy leaders, but allegedly subjected to initiations and bastardisation that is just 'par for the course' for the education of young Thais.
In a response to the recent death of Phakhapong Tanyakan at the Armed Forces Academies Preparatory School on October 17 last year, the Thai Deputy PM and Defence Minister Prawit Wongsuwan claimed that he "was not beaten to death, but just too weak to withstand tough training."
He went further saying "I was once beaten more than I could take and I fainted too. I didn't die. For this, before the school accepts kids for entry, they must give them a proper physical check-up."
When you get you get such official, public, responses from the top you can see how this hazing culture continues to thrive in the, otherwise, Land of Smiles.
We spoke to three foreign teachers in Thailand, all speaking on condition of anonymity, about the culture of hazing in their schools and the benign version of that in primary schools, 'wai khru'.
"Hazing is seen in many different types of social groups, including gangs, sports teams, schools, military units, fraternities and sororities. The initiation rites can range from relatively benign pranks and was khru, to protracted patterns of behavior that rise to the level of abuse or criminal misconduct."
For the families of hazing victims these ceremonies can be catastrophic, as in the tragic case of Phakhapong Tanyakan.
A 19-year-old armed forces cadet, previously subjected to harsh physical discipline, suddenly died a day after returning to school from a break. His parents were told he suffered from a sudden cardiac arrest but became suspicious of possible foul play after a detailed autopsy report never came. – Khaosod English
But he's not the only one. Hazing and cruel or unusual initiations are conducted every day around the Kingdom but with a growing concern about the practices, both from the young students themselves and concerned older Thais, who realise the dangers of 'persuading' youngsters to respect elders needs examination in a modern 21st century Thailand.
We spoke to a respected senior Thai businessperson, again on the condition of anonymity, who said he had seen too much hazing going on during his time at school and then whilst training in the military.
"I was a victim of this type of bullying. I was told to 'be a man' and that all Thai men have to go through this. I think it is degrading and breaks human spirits. It teaches fear of those we are meant to respect. It has to change."
It all starts when young Thais are subjected to the Wai Khru or 'Teacher Wai' where students are expected to prostrate themselves in front of their teachers in a show of respect. But a broad spectrum of foreign teachers not only feel uncomfortable with this faux-deference, some of them go out of their way to be away for that day or, sometimes, even speak out about their concern with this tradition.
"I made the mistake of speaking out about the Wai Khru in our school. I just found it demeaning for the poor students who had to rehearse all week for this totally meaningless show of respect. I didn't feel respected, I felt sick. I ended up being ostracised and had to leave that school."
Whilst many Thais continue to wonder why westerners might find all this kowtowing and prostrating could cause concern, you just need to examine the deaths in the Army preparatory schools as the end result of 'demanding' obedience and deference to elders. In western culture, I have learned, respect is something that is earned, not demanded.
"Hazing is undignified, humiliating and cruel… not my words, but the words of students who are made go through this horrible experience. It's meant to be a sign of showing respect to your seniors but it's nothing more than a shameful indulgence at the expense of the students," said a long-term foreign teacher.
"Making students crawl around on the ground acting like animals in front of their peers, does nothing for either senior or freshie students. I have stopped attending Wai Khru day as I find it terribly uncomfortable for myself and for the students. You can see the look in their eyes as they approach you and are ordered to bow before the teacher. Teachers, like everyone else, should learn how to earn the respect of their students."
A young female foreign teacher first thought that the Wai Khru was 'cute' but has changed her tune over the years.
"Wai khru was the highlight of my first year teaching in Thailand. I was, and still am, extremely humbled and deeply touched by this beautiful tradition intended to recognise a teachers' role in children's life and to give said children the opportunity to express their gratitude to their teachers.
"But throughout the years I have started to look at this event with a more critical eye and I wish it weren't as rehearsed and staged as it unfortunately is. At our school, rehearsals for Wai Kru start a week prior to the event. During this week, children are drilled incessantly until they have mastered the walk, the bow and the wai leading up to the offering of the flowers that they are eager to free their sweaty little palms of."
Wai Khru continues to be practiced in all Thai schools as a long standing tradition and show of respect for teachers.
"Although I understand and commend the wonderful intentions behind such practices, I feel that much like other sorts of drilling that these students endure, this sadly takes away from the true purpose of it all. For want of a picture perfect event, meaning is lost and a demonstration of gratitude is transformed into a dreaded labour," she said.
An investigation into the death of Army cadet Phakhapong Tanyakan, by military investigators, found no wrongdoing by the Preparatory School. The parents have consistently called for a probe into their son's death and are still pursuing legal action.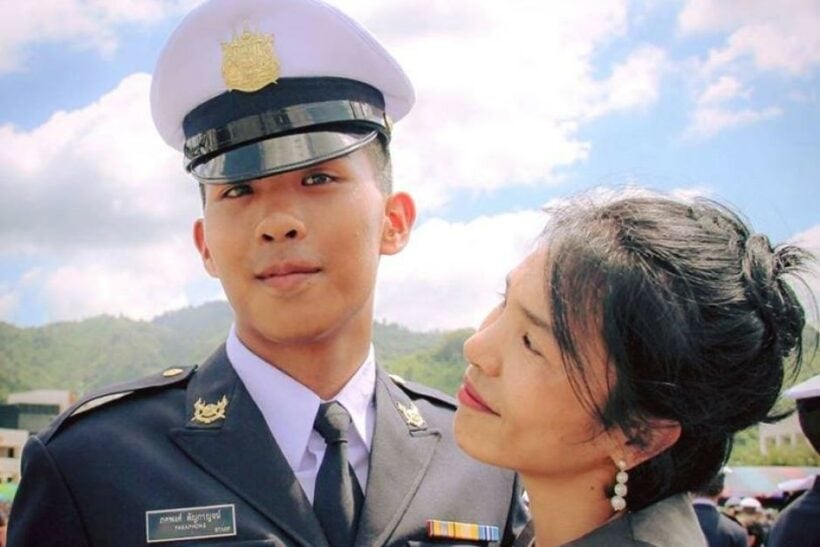 PHOTO: Army cadet Phakhapong Tanyakan, who died at the Armed Forces Academies Preparatory School on October 17 last year.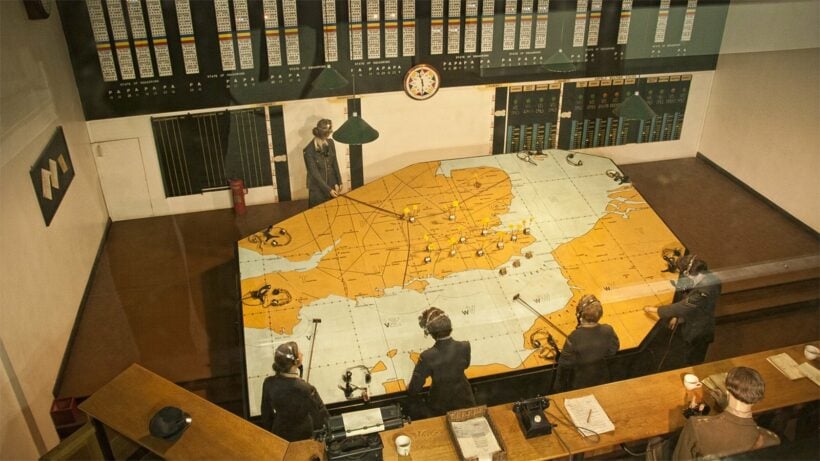 Two predictable things happen every four years – the running of the World Cup and a synchronous crackdown on gambling in the Kingdom.
And here we go again. The Metropolitan Police say they're gearing up to fight illegal gambling ahead of the World Cup soccer tournament in Russia this week. They are claiming they have an 'action plan' to seize bank accounts of bookmakers in five minutes. (They must know something about Thai banking that we don't. Or they've never actually visited a bank in Thailand.)
The police deputy commissioner Pol Maj-Gen Panurat Lakboon says that the bureau had set up a "war room" to monitor activities of illegal betting on online and mobile platforms, which will become officially operational tomorrow, the day before the official opening of the World Cup Russia tournament.
Police claim that their war room will focus on "attacking the financial sources of the illegal gambling operators with representatives of banks to be invited for discussion on measures to deal with the bookmakers".
Is the war room like this?
or more like this?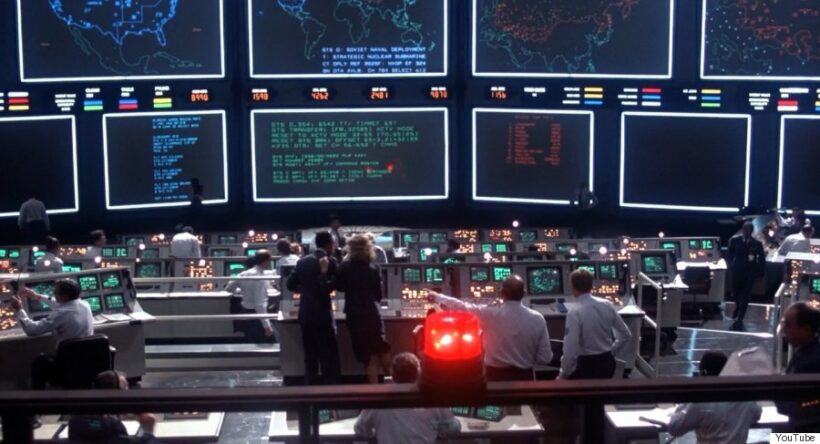 Probably more useful, the police will also be heading out to schools to launch a campaign to educate secondary education students and their parents of the threats of illegal gambling. Police are warning that if students are caught gambling online, the parents of the student would face legal action for "negligence and failing to look after their children".
There are hundreds of online gambling websites available with most based outside Thailand but with network in the country.  In some cases operators set up their own gambling websites with servers based in Singapore or other neighbouring countries to avoid arrests.
Police say they've had the best results by infiltrating gambling gangs and going undercover. Given the changes in technology and the move of betting portals onto smartphones, police will have their work cut out for them, between the football games.
COMMENT: What does it take to change driving habits?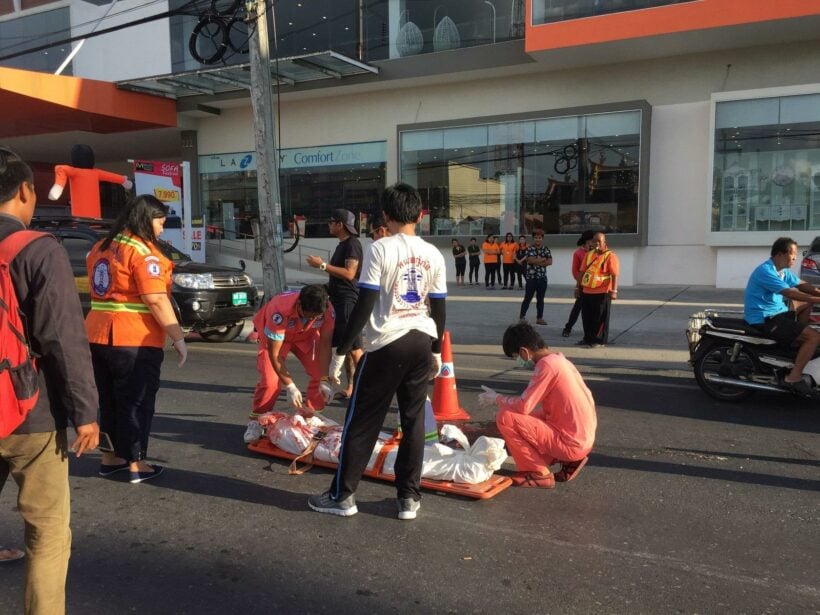 Yesterday we had to report the sad news of 12 year old Chinnarat Kajatroka who fell off the motorbike he was driving whilst his 12 year old passenger had to watch in horror as his friend's head was crushed by a tour bus which was following behind. On his own admission the two were travelling very fast, apparently racing another motorbike that had three other school friends on it.
None of them were wearing bike helmets.
12 years old, travelling at high speed on a busy road, no bike helmets, no motorbike licence – a recipe for disaster and a cautionary tale. As is often the case, we didn't share some of the photos sent to us with the story. The boy's head had been crushed and his brains were splattered all over the road. While many of these graphic photos are still acceptable with some Thai media we opt for the western sensibility and not share these challenging images.
We rarely report motorbike accidents at The Thaiger as there are so many of them around Phuket and Thailand. But this one hit home with our staff, some of them parents, aware that the boy's family and friends will have to grieve their loss and go through the process of burying their son, brother and friend.
Statistically, if you wear a helmet, drive carefully and under the speed limit, are not driving carelessly, don't drink and drive or are not a male between the ages of 17-24, you are no more likely to have an accident than the average in any other country. Our problem in Thailand is that there are so many people caught up in a culture where you don't wear a helmet, where drunk driving is acceptable and speeding is second nature. So few Thais have real motorcycle licences and any training for motorbike skills is really only learned on the road. Underage drivers, driving with three or more on a motorbike, driving without helmets, drunk driving – all just part of life in Thailand.
Maybe, being Buddhists, we don't fear death as much as other cultures. We believe our souls will be re-incarnated. Maybe we need more fear to start to change our habits. Many Thais now recognise we have a national crisis on our hands with the country registering the highest road toll in the world, mostly motorbike drivers and passengers. Mostly accidents involving drink driving or speed. I have been to two funerals for people I know dying in motorbike accidents already this year.
I would like to see our police and politicians taking a more serious role in promoting better driving habits and spending money on campaigns to promote better habits on the roads and to enforce, severely, drunk and speeding drivers on our roads. It's worked in other countries. Why not Thailand?
We send the deepest condolences to the family of 12 year old Chinnarat Kajatroka whose death was avoidable and unnecessary.
HERE is the original report.