Phuket Opinion: Journalistic ethics cannot be digitized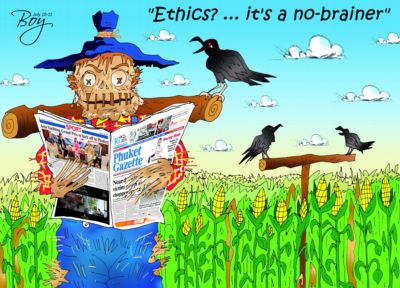 PHUKET: One memorable scene from the 1939 classic The Wizard of Oz is the moment when Toto pulls back the curtain to reveal that the "mighty and all-powerful Oz" is no more than an ordinary man who, by circumstances beyond his control, finds himself thrust into a position of power that he never sought or wanted.
This revelation may come as an unwanted plot twist by young viewers, but for some of us in the media the situation in which the "Wizard" finds himself holds some striking parallels to our own work.
Few industries have been more transformed by digital information, social networking and other advances in communication technology than the media. While blogs, readers' forums and other new avenues of expression have changed the way information can be propagated, new levels of "information literacy" are needed to separate the digital wheat from the chaff.
Information consumers who fail to understand this are the first to be preyed upon by conspiracists, spammers, phishers, charlatans and other opportunists of similar ilk.
With all this in mind, representatives of the Phuket Gazette editorial team recently visited Provincial Hall for an official reminder of the importance of our respective roles in how Phuket is perceived abroad. Other media 'outlets' were also in attendance.
To mark the occasion, the Gazette would like to state for the record our ongoing commitment both to Phuket and to a high standard of journalistic ethics.
No other English-language media organization is more heavily invested in Phuket. As a fully-licensed newspaper with national hard-copy distribution, and a full-time staff of 54, we are proud of the positive role we have played in the island's development since our establishment 20 years ago. We have prospered, but we feel we have also given back at least our fair share to the community in terms of sponsorship of almost all of the island's important events, and in raising and donating significant sums of money for charitable causes.
In short, the Gazette has little to gain, and much to lose, by presenting the island as riddled with problems, or by sensationalizing stories so as to attract readers at the expense of the Phuket's image.
Unlike blogs and other 'new media' disseminating "News" in Thailand, the mainstream media here – newspapers, magazines and television – all require licensed editors who are qualified and who personally 'sign on the dotted line' to take responsibility for their ethics and practices. The Gazette is proud to confirm that not one of our editors has ever been called to task by any government office for a breach of ethics (or violation of law).
And we are equally proud of our record in not shying away from crime or high-risk stories, and of presenting the news as accurately as possible. When big stories happen and speed (glory) and accuracy (professionalism) enter the fray, we do not allow the former to trump the latter.
Nor do we 'grandstand' by injecting our opinions into news stories or the readers comments section below those stories. Other than in our editorial pages or opinion pieces expressly labeled as such, we reserve formation and expression of opinion for our readers.
Unlike the Wizard of Oz, we recognize the futility of trying to build impressions of moral superiority through grandiose assertions about our journalistic ethics. We prefer to let our record do the marketing in that regard.
Keep in contact with The Thaiger by following our Facebook page.
Never miss out on future posts by following The Thaiger.
QAnon, plandemics and sheeple – making sense of the Covid conspiracy-speak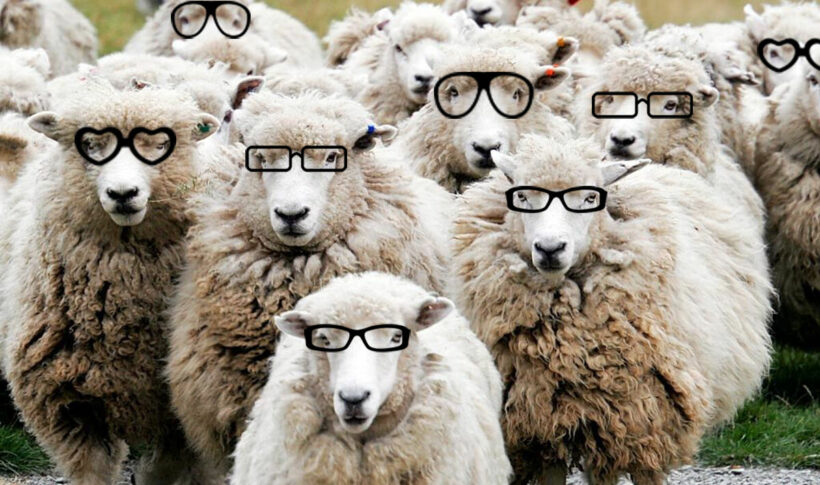 OPINION
Whilst many of us have been finding ways to cope with lockdowns and restrictions related to Covid-19, or trying to hang on to jobs and keep our family safe, others have used their spare time to indulge in an elaborate alternate universe of plandemics, sheeple and evil 5G. Bill Gates is apparently the devil in human form and 'Q' isn't the grumpy gadget man for James Bond any more.
As the Covid-19 pandemic keeps evolving as a harsh reality, so has the infodemic. Whilst the scientists have battled to develop vaccines, news and social media platforms have been in a battle of facts. Normally intelligent people are denouncing the wearing of masks, refuse to consider getting vaccinated and believe 5G networks 'infect' people with Covid-19. Elaborate videos have been produced, at great expense, full of unsubstantiated nonsense, alternate statistics, claims that the coronavirus is "just a flu" and that the impact of the virus has been vastly exaggerated.
It's now becoming increasingly simple to brand the people who indulge in these fantasies as 'cultists', unable to extricate themselves from the world of make believe, feeding off each other and the curated posts sent to them on their chosen social media platforms.
There's also a whole new language where terms of derision are used to replace facts and reasoned argument. Almost all of the conspiracy theories, and the people promoting them, emerge from the US.
In what's become somewhat of a new cult of alternate facts, welcome to the nouveau lingo of the Covid conspiracy world…
Plandemic
aka. 'Scamdemic'.
Plandemic usually refers to two conspiracy theory documentaries produced this year by Mikki Willis. Until May, Mikki Willis was best known for posting 'nice' viral videos of his family online. His first documentary was hugely popular, the second sunk without a trace.
The much-viewed first documentary has since been thoroughly debunked and discredited. Both feature Judy Mikovits, an equally discredited scientist who was formerly worshipped in the anti-vaccine movement, despite her denials. In the documentary she maintained that a malevolent global "elite" (below) caused the pandemic in order to seize power, money and control the wider population – sort of a collective noun for Bond villains.
Among her other claims, face masks can activate the Covid-19 virus. Her nonsense has been completely dismantled by just about every scientist and medical practitioner. Unfortunately the documentaries came at a time when the US was in the midst of its first quasi-lockdown and clocked up a credible 7 million views on YouTube before it was removed. You can still see it if you really dig into a few dark corners of the internet.
In her book, 'Plague of Corruption', Mikovits compares herself to Galileo and Martin Luther King jnr.
A Pew Research Centre survey asked people in the US if they had heard the theory that Covid-19 was "intentionally planned" by people in power. 71% of US adults said they had. A third of the respondents said it was "definitely" or "probably" true.
Follow the breadcrumbs – the world according to 'Q'
Originally used as a means of navigation in the Grimm's penned "Hansel and Gretel' tale, where the children drop breadcrumbs along the way into the forest so they can then find their way back home, the breadcrumbs are now tidbits of knowledge you must follow to learn the truth – that is the truth according to American conspiracy theorists QAnon. In a long line of famous American cults, QAnon is the latest, the most politically toxic and widespread.
Greatly simplifying, QAnon claim that former US President Donald Trump has been spearheading a secret war, between golf games, against "well known" Satan-worshippers and paedophiles – the new President Joe Biden being one of them according to QAnon. A whole secret, satanic cult of paedophiles, (not only paedophiles but 'cannibalistic paedophiles'), all Democrats of course, exists in an underground cult. Hillary Clinton was also one of them.
It all comes from the mouth of the anonymous "Q" who posts the stories on encrypted message services and then get shared around social media. Not to be confused with Q from James Bond who was responsible for ejector seats in Aston Martins, poison pens and guns fitted to license plates.
These messages from "Q drops" or "crumbs"explain facts about a "cabal" within the "elite", or the secret war , referred to as the "cbts", or "calm before the storm". The series of "breadcrumbs are then shared and spread online by people that have the time to understand facts from an unknown person sprouting outrageous nonsense.
It would be laughable except that the QAnon theories (a poor use of the word 'theories') were circulated in the White House by a number of staffers that subscribe to the trail of breadcrumbs, dragging other down the Q-inspired rabbit hole.QAnon is now considered a 'cult' by US prosecutors.
Sheeple
If you've had the wool pulled over your eyes regarding the "truth" of Covid-19, or are easily led astray, you're one of the Sheeple (alternate spelling – 'sheople').
Unless you're wallowing in your own self-righteous, unprovable alternate reality, YOU are sheeple… you don't have the clarity of vision and intellect to understand the "truth". Luckily, for the rest of us, the accusers have the time and commitment to bring us up to speed with their facts, and can usually reel them off at pace. And then repeat them over and over to MAKE SURE the sheeple understand.
YOU sheeple just follow the main stream media (which is any media that reports news they don't like)… you are just part of the uninformed flock.
Bill Gates
Just throw his name into any Covid-19 conversation and stand back.
Wikipedia lists Bill Gates as 'William Henry Gates III', an American business magnate, software developer, and philanthropist. He is best known as the co-founder of Microsoft Corporation. Our generation has seen the young geek, sometimes competitor and sometimes collaborator with Apple's Steve Jobs, grow into the cardigan-wearing philanthropist who, along with his wife, have formed one of the largest private foundations in the world.
They get their foundation involved in all sorts of public health projects but, according to conspiracy theorists, are spreading evil around the world.
Now Bill Gates, earlier seen as a geek-version of Mr Rogers, is now the voodoo doll for Covid-19 conspiracy theorists.
Back in 2015, an unassuming-looking Bill Gates came on stage at a TED conference in Vancouver to issue a dire warning…
"If anything kills over 10 million people over the next few decades, it is likely to be a highly infectious virus rather than war."
So, he knew all about it! Aha! Now Bill Gates is leading a class of global "elites" (below) and leading efforts to depopulate the world, a sort of Dr. Evil, with hair. His 'vaccine' has some tracking device that will be able to track us once we've been vaccinated. All this is a surprise to Bill Gates.
"I'm very surprised by the course of these conspiracy theories and of course the ones involving me are completely incorrect. I hadn't been a part of conspiracy theories up until this and it's ironic because I talked about the risk of a pandemic in 2015."But he WOULD say that, wouldn't he!"It is novel that you have a pandemic and you have social media, and somehow the true messages aren't as titillating or as exciting as the conspiracy-type message."
5G
Once a term referring to the fifth generation of mobile technology, the worldwide role out 5G somehow got wound into any number of conspiracy theories involving Covid-19 and the plandemic, sorry pandemic. Whilst most of us eagerly looked forward to the introduction of 2G,3 G and 4G, and the faster internet speeds and services, 5G came along at the same time as Covid-19. So OF COURSE they have something to do with each other.
No longer just a technology, 5G is now front and centre of any self respecting conspiracy theorist. Exposure to 5G antennas would give you Covid-19, apparently "altering your cells" in a way that was never quite explained, and WHAMMO, you had the coronavirus. That Huawei, a Chinese telecommunications giant, was behind some of the leading 5G technology, just added fuel to the story – they are a Chinese company so they MUST be spreading evil… and Covid-19.
Elites
1. a select group that is superior in terms of ability or qualities to the rest of a group or society.
Not any more. Once the so-called elite drove around, or were driven around, in their black Mercedes Benz, shopped at those stores on the first floors of fancy shopping centres and puffed cigars whilst counting their millions. Now the "Elite" are a secret society of people who are complicit in planning and carrying out the biggest hoax in history – the Covid-19 pandemic.
The "elite" have conspired with governments to keep us sheeple (yes YOU) in compliant control. Most governments find it difficult to role out stimulus payments and pick up the rubbish on time, let alone conspire to do anything in a secret, controlled manner. Any self-respecting elite usually does everything they can NOT to be involved in governments, anywhere.
The Great Reset
Not what we do to our computers after tearing our hair out for an hour. This baseless conspiracy theory, known as the 'Great Reset', claims a group of world leaders "orchestrated" and planned the pandemic to take control of the global economy.
The conspiracy theory has its origins in a genuine plan entitled 'The Great Reset', drawn up by the World Economic Forum – now used as somewhat thin 'evidence' that The Great Reset is true. The WEF is an annual conference for high-profile figures from politics and business.
The plan explores how countries might recover from the economic damage caused by the coronavirus pandemic but has never mentioned any control or broader policy covering world populations.The recovery plan has now been interpreted as a sinister plan, first by fringes of the conspiracy theory networks and then taken up by conservative commentators and then shared around social media.
Do you have any other favourite theories that keep popping up, or new words to add to the list? Tell us below…
Keep in contact with The Thaiger by following our Facebook page.
Never miss out on future posts by following The Thaiger.
ASQ + Vaccine in Thailand proposal gets the thumbs down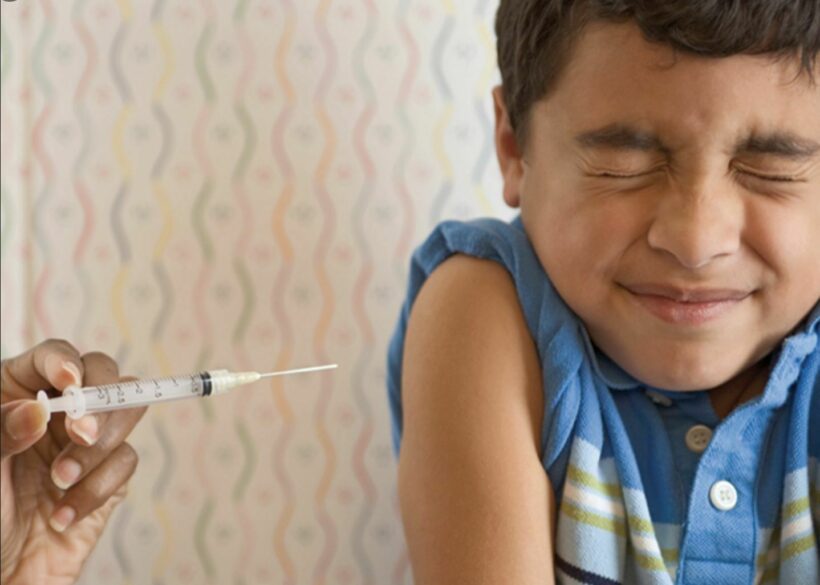 OPINION
A spokesperson from a Thai tourism association came up with the "cunning idea" yesterday to propose a ASQ + Vaccine package to travellers and tourists. So not only do you get your 14 day mandatory quarantine at an expensive hotel in Bangkok, the opportunity to submit copious amounts of paperwork and drill through the red tape. NOW you get a jab of Covid-19 vaccine included. All for the all time low starting price of 150,000 baht. Read the original story HERE.
Bargain!
Of course The Thaiger readers and viewers raced to congratulate the rocket scientist who came up with this brilliant piece of tourist marketing. Suffice to say, it's dead in the water even before the ambulance arrives…
Ron Rossington
Until the ditch the 14 day quarantine and end the ineffective lockdowns, Thailand will not get the tourist numbers they are in dire need of to stabilize the economy.
k tara
Another brilliant idea for tourists which will be dead on arrival. Do these people live in reality.
rickdangr
Tourism will NOT return until the 14 day quarantine is gone! Get the vaccine out to the Thai people, then start with allowing tourists in without quarantine, that have been vaccinated. This would be a smart way to open, and to get it done by April 1st, before the Songkran holiday.
Paul D
Hello Thaiger Team, the story with regards to vaccinations tagging on with the STV, seems to me as another of Thailands false hope stories. But I am sure the Government powers may have overlooked the strong suggestions many Airlines have voiced, "that no traveller will be allowed on the flight unless they have proof of vaccinations". Even this is not 100% at this point. Some countries will not even allow their citizens to leave right now. I think the Thai government, even though are doing as much as they can right now, needs to not provide false hope to travellers at this point.
Energy3
another gimmick by thai officials – free vaccine with STV – sounds like you're getting a happy meal with a free toy
Sai Sai
This is ridiculous!
Tyler Durden
These Thai officials need to wake up. The reason us tourists aren't coming to Thailand is because of the 2 week quarantine, adding extra vaccination costs on top of an already expensive STV visa ain't gonna get me over there that's for sure. If these officials don't drop the 2 week quarantine, there once popular visitors are going to be popular visitors elsewhere, as already I know many people traveling to South America.
And this gentlemen, J German, who went to all the trouble for little return…
I went to Bangkok in Dec. for the holidays. I did my 2 weeks of ASQ during which the shrimp market outbreak started. By the time I got out of quarantine, I had 4 nights of fun, but it was far from what the scene once was. I had a fun NYE, then it all got shut down. I went there to be in a country that was "safer" and not on lockdown. I lost that bet. Then Taiwan closed to international flights, cancelling my trip home. I got on the next plane to the US, leaving several weeks early so as not to get stuck there with nothing to do. My advice is, don't waste your money or your time (like I did) until vaccinations are widely distributed and quarantines are over.
Keep in contact with The Thaiger by following our Facebook page.
Never miss out on future posts by following The Thaiger.
Thailand's tourism in the Covid 2021 era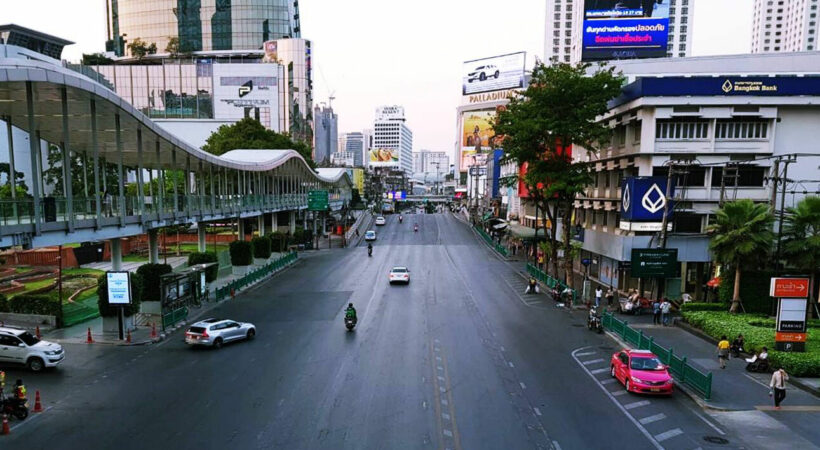 OPINION by Andrew J Wood
Thailand's Food and Drug Administration is expected to approve the Oxford-AstraZeneca Covid-19 vaccine this week for emergency use in the country. Two private hospitals are also ordering millions of doses of coronavirus vaccines ahead of this regulatory approval. This is in addition to the government's order of 63 million doses from two main sources as Thailand rushes to implement vaccinations for the majority of its population.
With regard to it's non-Thai residents it is still unclear if this includes the substantial expat community or whether they will be excluded, as the country tackles a second wave of the virus.
The future of travel in Thailand is to open borders while mitigating the risk. This can be achieved by ensuring illegal border crossings are tightly controlled and all travellers tested. Tourists arriving should not only be tested showing they are free from covid, but to avoid quarantine, must also have been vaccinated. The numbers will be small to start with but the industry is at a complete standstill. I have never experienced anything close to the devastating effects of the coronavirus.
The tourism industry has ground to a halt and is currently battling a spate of infections brought about by poor Burmese workers searching for work and sneaking across the border and spreading infections before restrictions were put in place. As a counter measure to reduce the spread the government has restricted everyone from high risk areas from travelling freely around the country. Putting a firm brake on domestic tourism in addition to international arrivals.
The introduction of colour-coded zones has been put in place since a major outbreak occurred in Samut Sakhon at a seafood market with illegal Burmese migrant workers. In addition to restricted domestic travel an amnesty for the illegal entrants has been offered by the Thai government in a serious effort to reduce infections and have all illegal migrants registered and tested.
Qantas is also toying with requiring vaccinations and was the first airline to announce it will require international passengers to be vaccinated. Singapore is also considering relaxing its quarantine rules for vaccinated travellers if clinical trials show vaccines lower transmission risks. (However short-term visitors will need to show evidence of insurance to cover medical treatment and returning Singapore citizens from Britain and South Africa will be subject to additional restrictions).
Until there's an abundance of approved and delivered vaccines, it's all but impossible for anyone outside government to get a shot. However there will be a market driven by those with money to jump queues as we saw recently. Once the UK approved the Pfizer/BioNTech vaccine, travel agents in India started seeing an increase for quick vaccination trips to the U.K. Attention is now on the US and Russia as possible vaccine destinations.
But it's not all about money. In Thailand according to a Reuters report, a million doses of the Sinovac vaccine has been ordered by the Thonburi Healthcare Group, with an option to buy 9 million more. The hospital group plans to use half to inoculate staff in its network of 40 hospitals.
The Thai government has separately ordered 2 million doses from China's Sinovac Biotech and expects delivery of 200,000 doses with plans to inoculate frontline workers and medical professionals in high-risk areas next month.
The government has also ordered 61 million doses of the AstraZeneca vaccine, which will be produced by local firm Siam Bioscience for domestic use and export.
For patients, Thonburi's medical centres plan to offer 2 vaccine injections for 3,200 baht ($106) and say they cannot take a profit because it is a humanitarian issue for the country.
However it is claimed that rich nations are stockpiling the most promising coronavirus vaccines, and people in poorer nations could miss out as a result. Campaigners are urging pharma companies to share technology so more doses can be made.
Just 1 in 10 people in dozens of poor countries will be able to get vaccinated against the coronavirus because wealthy countries have hoarded more doses than they need, said the People's Vaccine Alliance, a coalition including Oxfam, Amnesty International and Global Justice Now.
They claim that rich nations have bought 54% of the total stock of the world's most promising vaccines, despite being home to just 14% of the global population, said the Alliance.
Those wealthy nations have purchased enough doses to vaccinate their entire populations three times over by the end of 2021 if the vaccine candidates currently in clinical trials are approved for use.
The head of the World Health Organisation, Tedros Adhanom Ghebreyesus warns that the world is on the brink of a "catastrophic moral failure" over Covid-19 vaccine distribution, he urges countries and manufacturers to share doses more fairly across countries. Mr. Ghebreyesus said this week that prospects for equitable distribution are at serious risk. "Ultimately these actions will only prolong the pandemic."
Safe and effective Covid-19 vaccines mean that life, including travel, are likely to get back to normal one day. Assuming that vaccines also protect against most virus mutations as well as against spreading the virus, Covid restrictions should end once *herd immunity is achieved. The whole world needs immunity, and achieving that in 2021 is unlikely.
Herd immunity is a form of indirect protection from infectious disease that occurs when a sufficient percentage of a population has become immune to an infection, whether through vaccination or previous infections, reducing the likelihood of infection for individuals who lack immunity.
Not all businesses have been forced to close down but widespread financial uncertainty means the tourism industry has struggled over the last year. It is grim, however I think even if we get a small fraction of the 39 million tourists of 2019 we can survive and prosper.
The short term goal is survival and then to start to thrive in the 'new world' of tourism. Getting back ALL that was lost is not realistic or achievable nor should it be a goal.
Our focus on combating the virus and providing relief to our tourism industry should be the goal of all travel and tourism associations here in Thailand. Unity and leadership is so desperately needed if we are to look forward to recovery including the introduction of stimulus measures.
Accelerating the distribution of vaccines is the key to getting travel back to normal, and to get as many people vaccinated as quickly as possible.
For many travel business owners and hoteliers the challenges are to ensure a positive cash flow and GOP (a company's profit from selling goods or services in a particular period before costs not directly related to producing them). Any asset value increases would be welcome but unlikely just now as property prices are currently turning south. Property maintenance and equipment replacement will be a real challenge in the future as Return On Investment fall short.
Government assistance on tax and payroll would be really helpful at this juncture but our industry is so fragmented and 'unorganised' in a collective sense. Governments consider hospitality and service industries in general as good employees of the grey areas of the workforce, that have a way of "sorting themselves out" with little need for government help.
Any cries for help are often ignored as the political will is simply not there. Our voice is drowned out by louder more organised industries that offer opportunities of jobs and local investment.
The tourism industry is called an invisible export…
However government grants and loans to small businesses are essential, the economic hardships of the pandemic will persist, so it is important that struggling businesses receive assistance to maintain operations and keep workers on payrolls.
Travel will play a vital role in Thailand's economic recovery in the months ahead, but businesses will need lifelines by the government to survive until regular travel can fully resume.
Also a key lesson I see from other industries is that they be able to adapt quickly, look at noodle sellers here in Bangkok. Lines of Grab Bikes delivering take away food — changes are happening overnight and there's no time for long deliberations and discussions. Those that can react quickly to these big shifts in consumer demands and priorities are going to come out on top.
As to jumping on a plane anytime soon, well that appears most unlikely. My birth country the UK, according to it's current rules, once the lockdown is over, Brits could legally go on holiday abroad if they live in tiers one or two. However, holidays are effectively off the cards for the UK until at least April 2021.
As for Thailand our seven steps to navigate before anyone may be granted permission to enter, greatly impact the process of entering the country.
The ASEAN Tourism Association warned last week that 70% of travel agents in Thailand would cease to operate this year if the Thai government did not step in with assistance.
It is clear the second round of the Covid-19 epidemic has severely affected faith in the future inbound tourism industry, many agents have to decide to either suspend or close operations. The Thai government has not offered the private sector any substantial assistance, short or long term. There is considerable confusion about whether to invest in keeping a business going or whether to close. The government must be clear in its policy to help or not help the travel industry.
ANDREW J WOOD
Andrew J Wood was born in Yorkshire England, he is a professional hotelier, Skalleague and travel writer. Andrew has 48 years of hospitality and travel experience. He is a hotel graduate of Napier University, Edinburgh. Andrew is a past Director of Skål International (SI), National President SI Thailand and is currently President of SI Bangkok and a VP of both SI Thailand and SI Asia. He is a regular guest lecturer at various Universities in Thailand including Assumption University's Hospitality School and the Japan Hotel School in Tokyo.
The content of this article reflects the views of the writer and does not necessarily reflect the editorial stance of The Thaiger.
Keep in contact with The Thaiger by following our Facebook page.
Never miss out on future posts by following The Thaiger.