Opinion
Opinion: Re-focus hunt from hormonal teens to gun-making enablers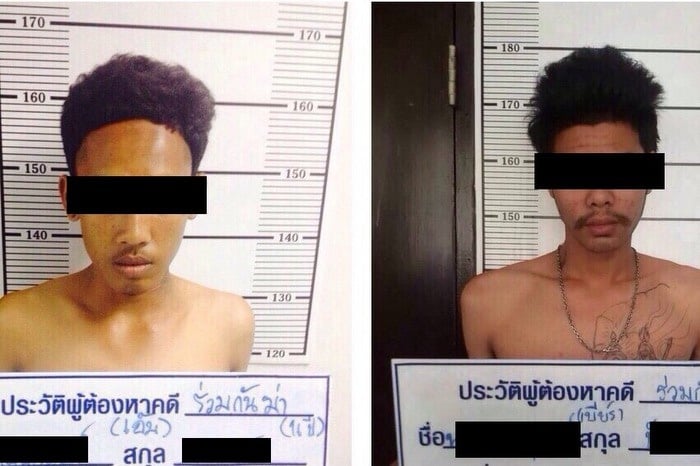 PHUKET: Since mid-December, there have been four drive-by shootings reported in Phuket – three of which were fatal, and at least two of which were carried out by gangs of motorcycle-riding teenagers.
The fact that these latest three attacks have occurred within the past month is truly horrifying, and is a far-from-comforting thought as the island's tourism season continues to move ahead at full speed.
In what was called a case of mistaken identity, two teen shooters given the pseudonyms "Joey", 15, and "James", 16, were arrested earlier this month for the December 29 shooting death of 19-year-old Chalong Netphetdang. The shooters told police they had mistaken Mr Chalong for a rival gang member attempting to overtake them on their motorbike.
Two days after Mr Chalong was killed, 15-year-old Sakorn Nitipoj was shot dead in front of the governor's house in Phuket Town. Five of the six suspects – all teens – have since turned themselves in, telling police that they had had an argument with Mr Sakorn on the night of the shooting.
Then, early Monday morning last week, Songwit Vinyupradit, 49, was shot twice by two suspects on a motorbike in Thalang. Police are trying to establish a motive for the attack, which was allegedly also carried out by teenagers.
There is one similarity between all of these drive-by shootings that is particularly striking: the location. All four have either taken place in Phuket Town itself or in central Phuket villages.
Few expats live in Phuket Town, but many of us have friends who do, and many of us certainly spend a lot of time in the area – especially at night.
With so many armed hotheads riding around on motorbikes and gunning down rival gang members after a heated argument or case of mistaken identity, it is only a matter of time before a friend, or a friend of a friend, gets caught up in a pride-storm fuelled by hormones and loaded with bullets.
The police need to re-focus their hunt. They need to target the people making the impressive homemade guns often seized in shooting cases and drug busts. These weapons look polished and well-crafted, which leads one to the conclusion that there are people on this island who are not only capable of building such weapons, but are also not concerned about handing them over to hyper-emotional youngsters.
Rather than occasionally cracking down on illegal firearms when asked by the nation's leaders,
police should track down the makers of these firearms and eliminate them from the crime pool.
This won't put an end to all such violence, but it might, at the very least, decrease the number of senseless killings.
— Rae Kelly