Opinion: Missing children in Phuket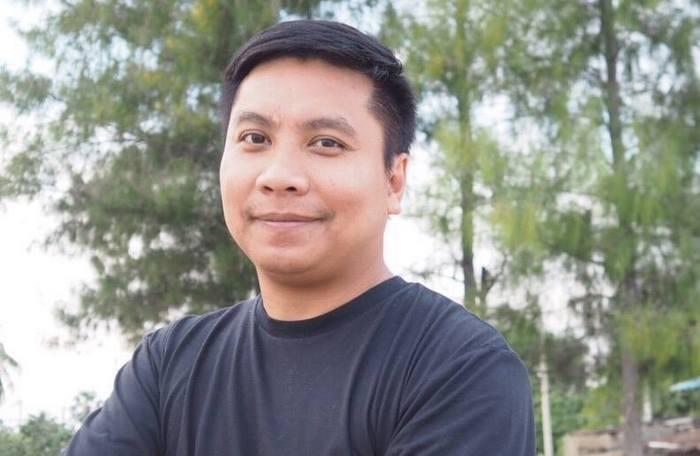 Ekkalak Lumchomkae is currently the Missing Person Center Chief of the Mirror Foundation. He was formerly a lawyer at a private law firm and graduated with a bachelor's degree in Law from Ramkhamhaeng University.
Here he discusses the recent cases involving missing children on the island as well as the reasons for the disappearance of some of Phuket's youth.
PHUKET: The Mirror Foundation's aim is to help support hilltribe people in the area with issues such as citizenship, drug abuse, erosion of culture and the trafficking of women and children. Additionally we focus on missing children and youth in Thailand.
According to our current statistics of missing youth and children, there are presently 592 people still missing – most of them between the ages of 11-15 years.
This age group has the highest rate of disappearance, as they are at the age where they consider running away from home.
Generally, we find that most of these children run away due to issues at home, largely with their parents. They may quarrel with them frequently, or may just not be getting along with them.
Often these children run away to a friend's or relative's house where they feel safer than they do at home. Luckily, Phuket's average is much lower than that of the rest of the country.
Children in Phuket go missing due to two major factors.
– Divorced parents
Sometimes children stay with only one parent, or in some cases, their grandparents. Children sometimes don't feel comfortable in this type of family environment.
– Parents' working hours
Often, parents will need to work night shifts. As children are out studying all day, when they come home, their parents are leaving for work. Because of this, they are unable to spend enough quality time with their parents, which impairs their ability to distinguish right from wrong, as well as their ability to be a contributing member of society.
Children at that age need to be nurtured; they want to direct their questions to adults who can help them better understand the world around them.
For example, if the child is facing a problem at school, he or she needs suggestions from their parents on how to handle it. If the parent is absent, the child will seek opinions from others who may not have their best interests at heart.
This is often the case with youth who have been brought into the world of crime and drugs.
That being said, in Phuket, it is normally easy to locate the child and bring him or her home safely, or at least bring them to a safer environment. There have been very few cases of long term disappearance.
One of our most notable cases in Phuket was the December 6, 2013 disappearance of Natthapa 'Dear' Papkaew, who was reported missing by her parents when she failed to come home.
Two weeks later, search parties discovered a skull, along with a pair of muddy shorts and a pair of slippers in a Chalong pine forest. In March 2014, DNA results confirmed that the remains belonged to Nong Dear.
To this day, there are still no clues as to what happened to her.
In other cases, children may be kidnapped to be sexually assaulted and raised by the perpetrator. In many cases, in addition to being sexually assaulted, children are raised in a poor environment, often causing them to wander the streets and beg for money.
The biggest concern for missing children in Phuket is the island's constant influx of people. It is easy for a child to disappear or to be taken to villages and rural areas where it will not be easy to locate them, either on the island or off.
Sometimes the child may be brought back into society or the local community when they are older, but because they have not been raised well and are under stressful, unhealthy circumstances, they have a tendency to form or join gangs and get involved in drugs and crime.
A good example of how easy it is for a child to disappear, either on their own or by force, is our recent case involving three-year-old Jetsadakron 'DJ' Chaiyo, who was found in a forested area in Chalong after missing from his home for nearly a week.
Though mystery still surrounds his disappearance, we have followed up closely on his progress. In this particular case, it will be difficult to find out the exact circumstances involving Nong DJ's disappearance, as we cannot guarantee that what he is telling us is the full truth. We must wait for him to fully recover before moving forward.
Luckily the hospital staff were excellent in keeping the media away. This was extremely important because any interview or questions had the potential to confuse the boy even further.
Nong DJ is being well taken care of by child specialists and psychologists to help him recover and remember any details about how he ended up in the forest in Chalong.
When the child is ready, the Mirror Foundation will be ready to assist in the investigation in any way needed.
We are dedicated to helping children and underprivileged people have a better quality of life and education – we believe everyone deserves that chance.
— Sukawin Tanthavanich
Opinion

Join the conversation and have your say on Thailand news published on The Thaiger.
Thaiger Talk is our new Thaiger Community where you can join the discussion on everything happening in Thailand right now.
Please note that articles are not posted to the forum instantly and can take up to 20 min before being visible. Click for more information and the Thaiger Talk Guidelines.