'Open to all suggestions' – Thai PM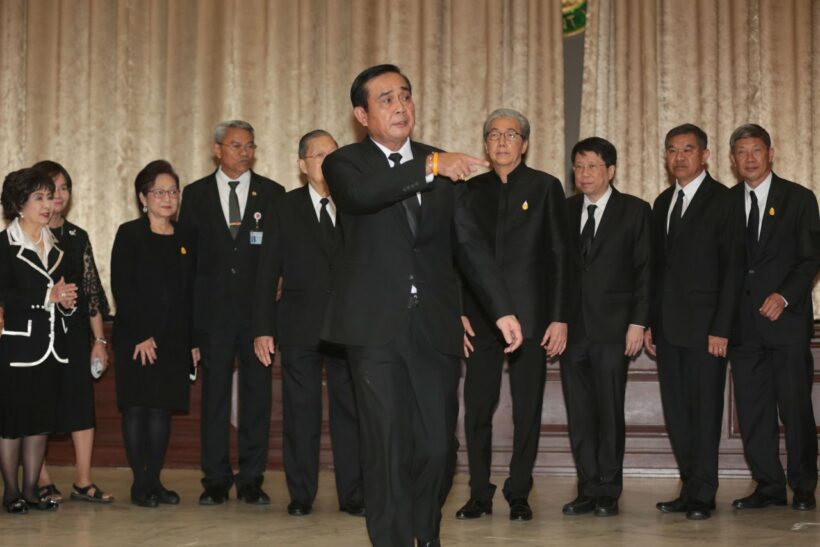 The Thai PM says that he's listened to all suggestions but would not be able to carry out all of them, reacting to a proposal by political heavyweight Somsak Thepsuthin of Matchimathipataya Party to free MPs from parties and make a charter amendment to that effect.
"I listen to what people say about politics and think them through. But I would not be able to follow all that they say," Prayut said. Somsak, a former key figure in the now defunct Thai Rak Thai Party, emerged from obscurity yesterday and held a press conference to express his political views. He suggested that MPs be freed from the apron strings of their parties, but such a move would require an amendment to the new Constitution.
This week, many political heavyweights have come forward to propose amendments to politics-related laws, prompting speculation that they may have something to do with the government's road map because an amendment, if it were to be carried out, would take some time and delay the election scheduled for next year.
Aside from Somsak, the junta-appointed former reformer, Paiboon Nititawan, proposed on Monday that the National Legislative Assembly (NLA) should amend the political party law to require parties to re-register all of their members to "create a fair field for all old and new parties". While new members would have to pay registration fees to parties as required by the bill, existing members who were signed up before the promulgation of the law in early October could maintain their membership without paying, Paiboon, a founder of the People's Reform Party, suggested.
The former leader of the now defunct People's Democratic Reform Committee (PDRC), Suthep Thaugsuban, also submitted a letter to the NLA, proposing amendments to the bill. He reasoned that the law should be fixed "in accordance with the country's situation" and "to bring about fairness and equality for all parties, whether old or new".
Deputy PM Wissanu Krea-ngam said amending the charter was a big issue and deemed impossible. He declined to say whether these proposals suggested that the election could be delayed by the junta. He said he had no knowledge about this and it was hard to predict.
Legally speaking, Wissanu said, the charter addresses clearly the path to be followed. Wissanu said an amendment to the political party law is not clear. There are two approaches to this: One is enforcing Article 44 to override it, something that he has not yet been assigned to do by the National Council for Peace and Order. The other way is through the NLA, but this needs one-fifth, or 25 NLA members, to propose the amendment. Chusak Sirinil, who chairs Pheu Thai's legal team, rejected Somsak's proposal, saying it would return politics to the old era, arguing that political parties were already in existence and accepted as representatives of the people for pursuing political activities.
Chusak said any attempt to amend the charter would be interpreted as an attempt to delay the election and stall the road map, because an amendment is a long process, including a referendum.
Chusak also disagreed with the idea to amend the political party law, saying it did not pose a disadvantage to any parties as claimed. Democrat parties deputy leaders Ongart Klampaiboon and Nipit Intrasombat said yesterday the call by Somsak Thepsuthin to amend the charter to allow independent MP candidates and reduce the size of the House to 400 members, could affect other organic laws or even the Constitution. The amendment ultimately could cause an election delay, they said.
STORY: The Nation
Keep in contact with The Thaiger by following our
Facebook page
.
Thousands of Japanese rescuers looking for survivors of Typhoon Hagibis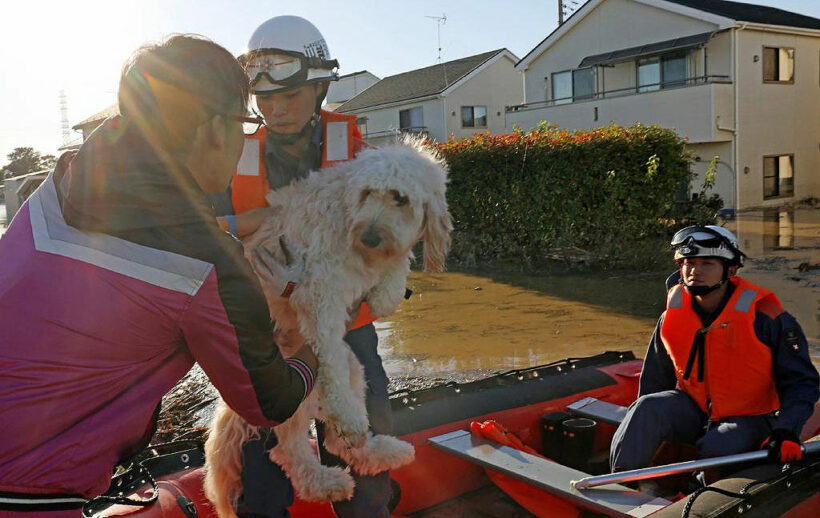 Thousands of rescue workers are searching for survivors from the fury of Typhoon Hagibis, two days after the storm slammed into Japan. As of the time of this post, the storm had killed at least 35 people.
(Video from Sky News below…)
Hagibis crashed into the country Saturday evening, but brought hours of torrential rains before it made landfall, causing landslides and filling rivers until they burst their banks.
More than 110,000 rescuers, including 31,000 troops, worked through the night searching for people trapped by the disaster. Local media report at least 35 people have been killed, with the Kyodo news agency reporting nearly 20 people were missing. Government figures from Sunday night were lower, though updates were expected throughout today.
While Hagibis, one of the most powerful storms to hit the Tokyo area in decades, packed wind gusts of up to 216 kilometres per hours (134 miles per hour), it was the heavy rains that caused most damage, with 21 rivers bursting their banks.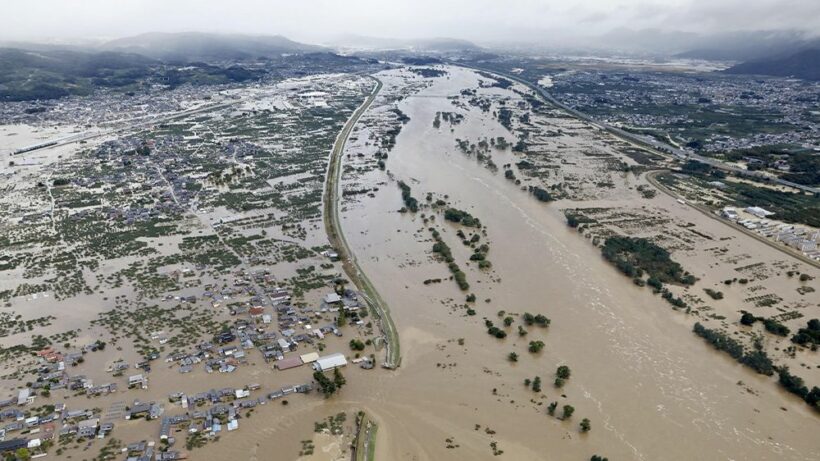 In central Nagano, a levee breach sent water from the Chikuma river gushing into residential neighbourhoods, flooding homes up to the second floor. Military and fire department helicopters winched survivors from roofs and balconies in several locations, but in Fukushima one operation went tragically awry when a woman died after falling while being rescued.
The destruction forced the Rugby World Cup being hosted by Japan to cancel several games, but the "Brave Blossoms", as the national team is known, lifted spirits with a stunning 28-21 victory over Scotland on Sunday that put them into the quarter-finals of the tournament for the first time.
Rescue efforts have been continuing this morning, with local television showing soldiers rowing a rubber rescue dingy through floodwaters in Fukushima, while elsewhere workers removed dirt with a digger.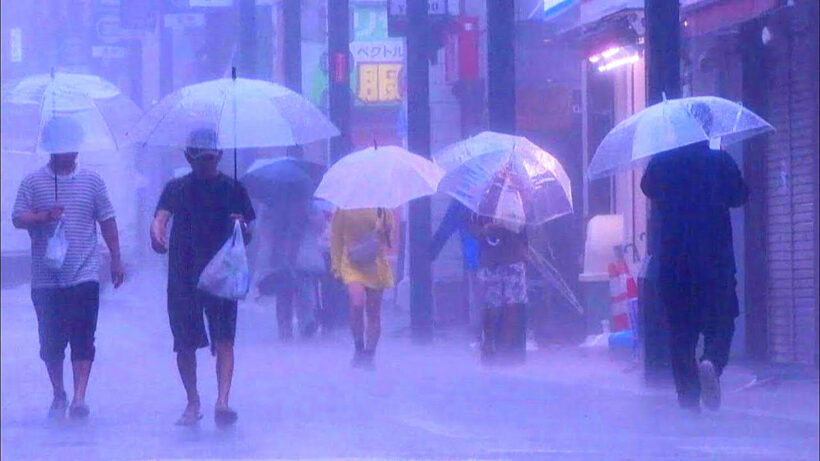 The death toll mounted throughout yesterday as bodies were recovered from flooded homes and cars, buildings caught in landslides, and swollen rivers.
The dead included a municipal worker whose car was overcome by floodwaters and at least five Chinese crew members aboard a boat that sank in Tokyo Bay on Saturday night.
As of this morning, some 57,500 households remained without power, with 120,000 experiencing water outages. The disaster left tens of thousands of people in shelters, with many unsure when they would be able to return home.
But most subway trains have resumed service, along with many bullet train lines, and flights had also restarted.
SOURCE: Agence France-Presse PHOTOS: AFP
Keep in contact with The Thaiger by following our
Facebook page
.
Tour De France comes to Phang Nga – L'Etape Thailand on October 27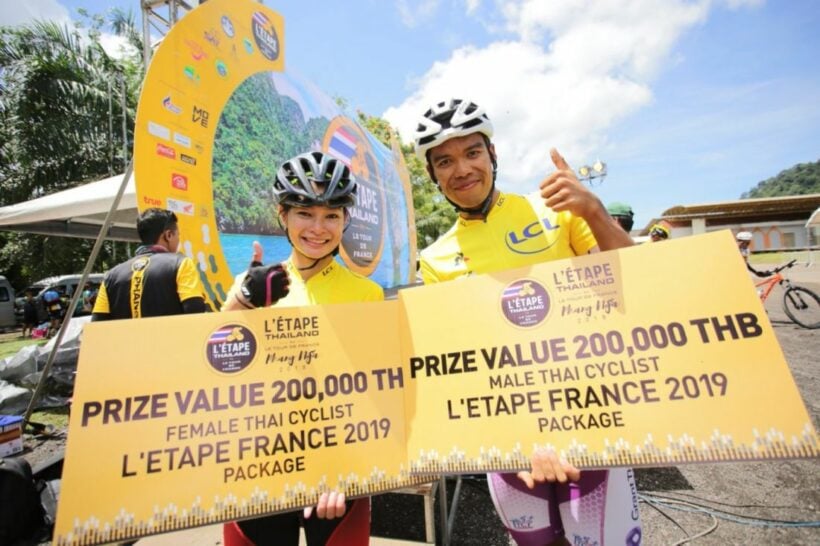 PHOTO: L'Etape Thailand by Le Tour De France
Thailand will be the first country in ASEAN to attract the world-class cycling event to Thailand for local and international cyclists to experience a challenging and scenic ride on a course comparable to the world's most popular cycling event, The Tour De France.
The event is being held around Khao Lak in Phang Nga on October 27.
"L'Étape by Le Tour De France" will be an organised participation event allowing amateur cyclists to face the same challenges and race conditions as if they were riding in the Tour de France. Additionally, there will be activities and an Expo including a travelling Tour De France museum to welcome newcomers to the event.
L'Étape by Le Tour De France is one of the most popular events operated by Tour de France and been held in 11 countries over five continents. Its founding event, L'Étape du Tour, started in France in 1993, and expanded in the 2010s to the US, Australia, UK, South Korea, Colombia, Brazil and others. In 2017, there were about 50,000 participants.

Here is a list of the Khao Lak events in Phang Nga…
The race 159 KM Super Early Bird (Limited)
• The race 159 KM (Individual)
• Thais baht 2,500 baht
• Foreigners 2,600 baht
The race 159 KM (Group 5 Pax)
• Thais 2,500 baht
• Foreigners 2,600 baht
The race 159 KM (Group 8 Pax)
• Thais 2,500 baht
• Foreigners 2,600 baht
The race 159 KM (Group 10 Pax)
• Thais 2,500 baht
• Foreigners 2,600 baht
The race 70 KM Super Early Bird (Limited)
• The race 70 KM (Individual)
• Thais 2,500 baht
• Foreigners THB 2,600
The race 70 KM (Group 5 Pax)
• Thais 2,500 baht
• Foreigners 2,600 baht
The race 70 KM (Group 8 Pax)
• Thais 2,500 baht
• Foreigners 2,600 baht
The race 70 KM (Group 10 Pax)
• Thais 2,500 baht
• Foreigners 2,600 baht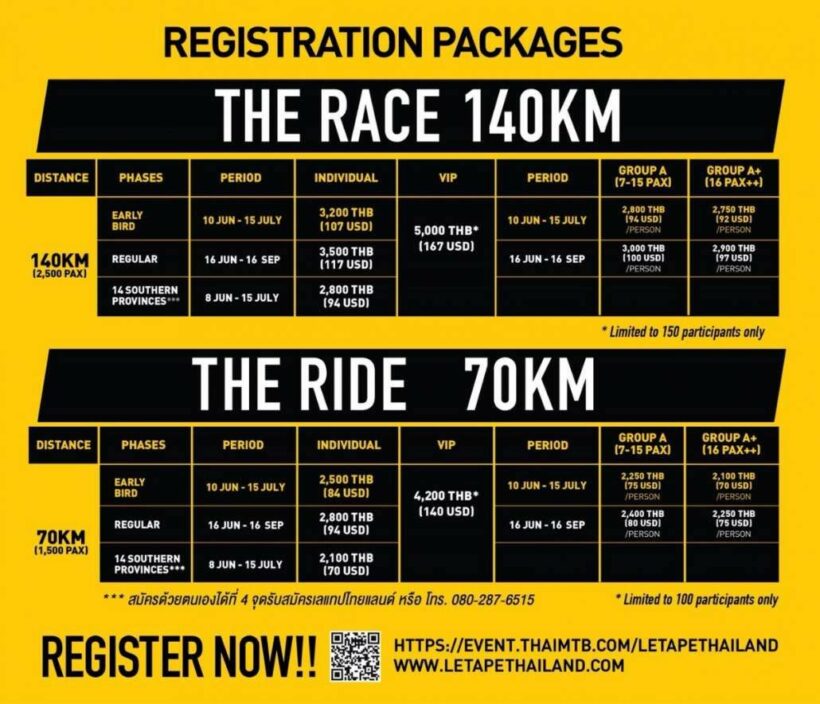 Keep in contact with The Thaiger by following our
Facebook page
.
Rawai beachfront water shut-off tomorrow for mains works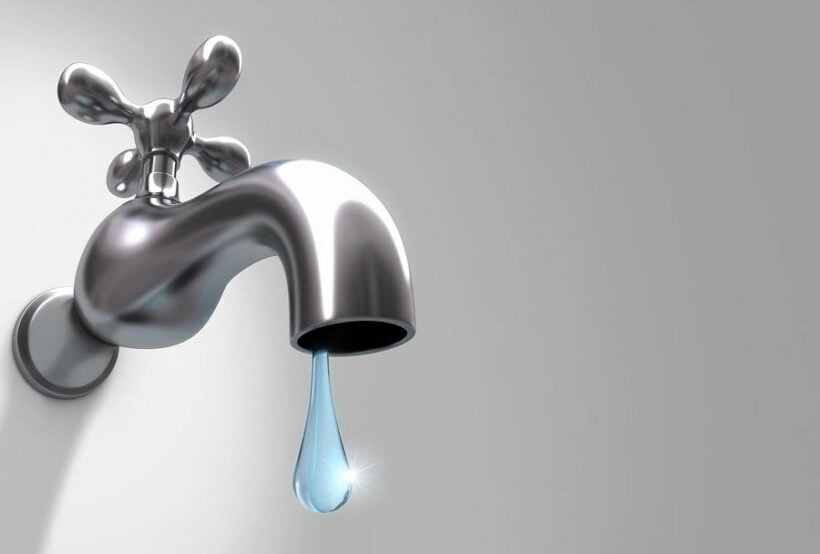 The Phuket Provincial Waterworks Authority says Rawai's mains water supply will be shut off tomorrow (Tuesday, October 15) as new water pipes are fitted in front of The Title Beach Front condo resort complex on the town's beachfront.
The mains water supply will be shut off from 9am until 4:30pm along the beachfront strip.

The PWA says the areas affected will be along Wiset Road along the Rawai beachfront road, as well as Soi Yanui and Soi Ruafaed.
Residents and businesses are being urged to collect water for use during the day today, before tomorrow morning's shut-off.
As usual, the PWA say…"We apologise for any inconvenience caused."
Contact the Phuket Provincial Waterworks Authority on 076 319173 or 082 7901634 for more details.
Keep in contact with The Thaiger by following our Facebook page.