"Not guilty". One judge speaks about the Yingluck Shinawatra verdict.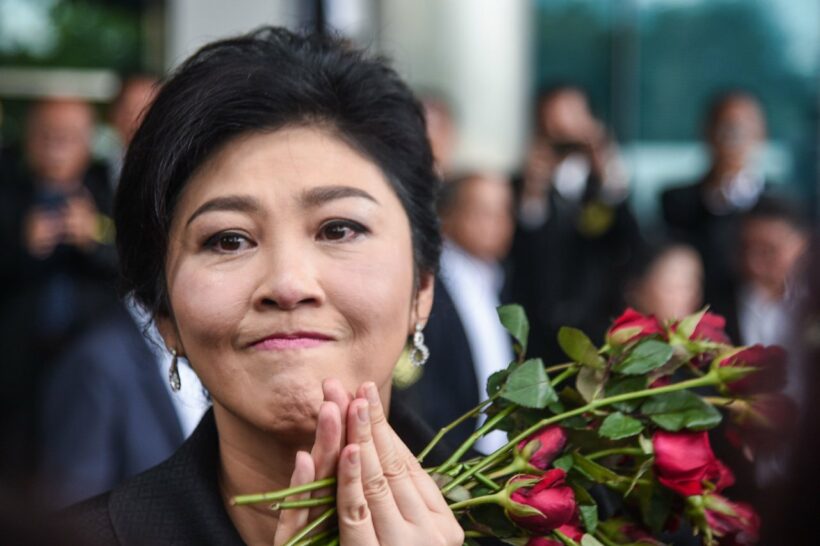 Pison Pirun, a judge in the nine-member Supreme Court panel that ruled in the case over the rice-pledging scheme against ex-PM Yingluck Shinawatra case, was the only judge to rule her not guilty on the grounds that "she lacked the intention to cause loss or seek advantage she was not entitled to".
His ruling was circulated yesterday, three weeks after the panel had read the majority verdict against Yingluck in absentia following her flight from the country.
In his verdict dated September 27, the judge explained that the Attorney-General had prosecuted Yingluck for negligence or misconduct. However, according to the law, the offence must be accompanied also by ill intention, or ill intention to cause loss to others.
The act of negligence alone did not count as an offence in the laws cited by the Attorney-General, Pison pointed out.
Although the prosecutor had proved the rice-pledging scheme was plagued with corruption, there was no evidence that Yingluck had benefited from it, Pison wrote.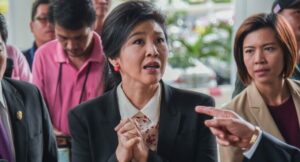 In the fake government-to-government rice deals case, although Apichart Chansakulporn, better known as "Sia Piang", had been ruled guilty, it had not been proved that Yingluck had facilitated the deals either, Pison wrote.
A photograph showing Sia Piang and Yingluck's brother Thaksin Shinawatra in Hong Kong was not sufficient to prove that she was close to him and could have helped him gain advantage in the deals, Pison wrote.
Although the prosecutor and Yingluck had argued extensively about whether or not the rice-pledging scheme had caused losses or been beneficial to the economy, Pison said those arguments were irrelevant in the context of law.
He also rejected Yingluck's arguments regarding judicial power as irrelevant.
Pison summed up his verdict by ruling the case against Yingluck should be dismissed.
Eight other judges, however, ruled Yingluck guilty and the panel handed down a five-year imprisonment term.
Yingluck fled the country two days before the Supreme Court's Criminal Division for Political Office Holders was scheduled to read the verdict on August 25. She is reportedly seeking asylum in the United Kingdom.
STORY: The Nation
Keep in contact with The Thaiger by following our
Facebook page
.
Phuket police arrest meth dealer, discover drugs valued at 15 million baht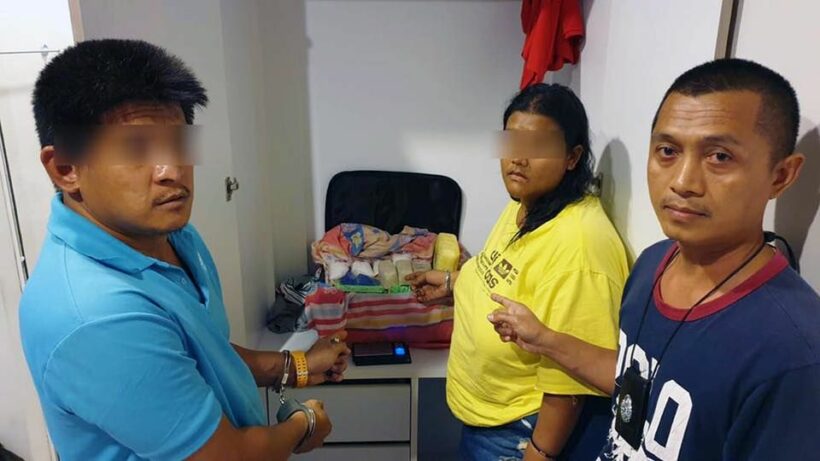 PHOTO: Newshawk Phuket
Drugs valued at 15 million baht have been seized in a drug crackdown in Phuket. On October 22, Phuket police, along with Phuket Governor Pakkapong Tawipat, reported to the media about a drug crackdown that ended up with a total seizure valued around 15 million baht.
Earlier, the police received a report from an undercover agent that a woman named 'Ying' or 'Suthicha Thirawut' was a local drug dealer trading drugs in Phuket area, so police planned to purchase drugs from the woman. They contacted Ying through another woman named 'Noina', Ying's close friend. Around 10pm on October 20, police bought 1 gram of crystal methamphetamine from Noina before arresting Ying and another man, Thanet Thongtan, at the Naka Condominium.
The two confessed that they receive the drug from a man who they weren't able to name, in order to sell in Phuket. They were paid 40,000 – 50,000 baht per time and admitted to police that they have done this for the man three times already. This time, the drugs hadn't been sold to customers as they were arrested before being able to make a sale.
Apart from 2.4 kilograms of crystal methamphetamine, valued around 4.8 million baht, the police also discovered 76,800 methamphetamine pills, worth around 11 million baht.
The three are now assisting Phuket police with their enquires related to the case.
SOURCE: Newshawk Phuket
Keep in contact with The Thaiger by following our
Facebook page
.
Out of 37 countries, Thailand has the worst pension system, says Bloomberg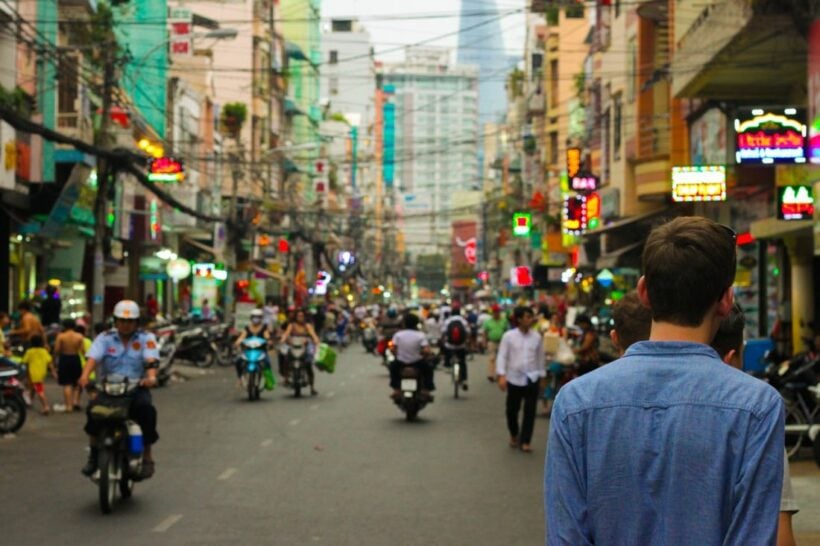 Thai Residents reports that on Sunday, Bloomberg published an article on the world's best pension systems, using information gathered from the 2019 Melbourne Mercer Global Pensions Index.
The survey looked at the pension systems of 37 countries with metrics including employee rights, savings, the number of homeowners, growth of assets, and growth of the economy. The purpose of the analysis was to determine what was needed to improve state pension systems and to gauge the level of confidence citizens had in their state pension system.
The Netherlands and Denmark were found to have the world's best state pensions, with Australia, Finland, Sweden, Norway, Singapore, New Zealand, Canada, and Chile next. Out of all 37 countries, Thailand finished last, with what the report described as an extremely ineffective and ambiguous system.
"Thailand was in the bottom slot and should introduce a minimum level of mandatory retirement savings and increase support for the poorest."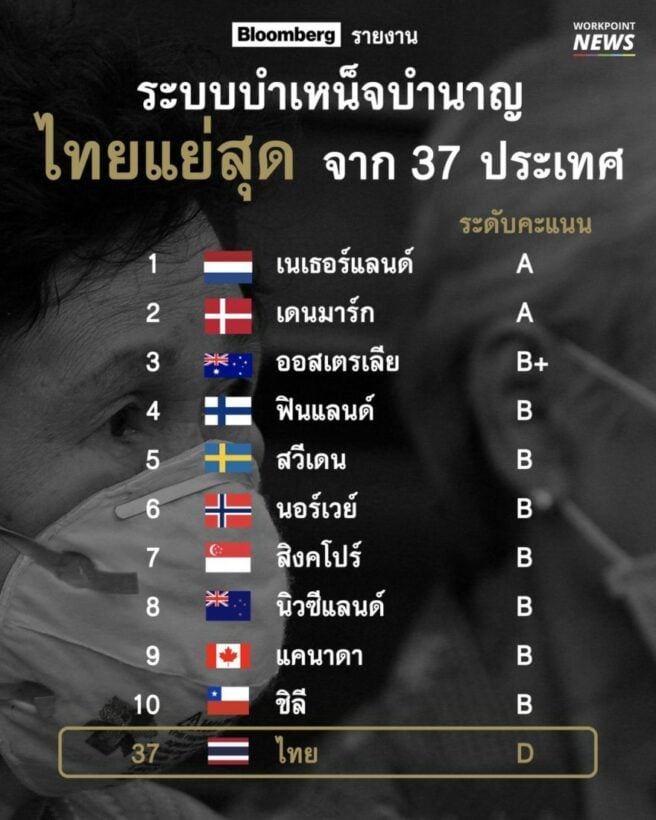 Photo: WorkpointNews
Thai Residents states that only those employed within the government system in Thailand are eligible for a pension based on salary. For most Thai citizens, pension amounts vary from 600 baht to 1,000 baht a month, depending on the recipient's age.
A report carried out by The Securities and Exchange Commission (SEC) advises Thai citizens to have at least 4 million baht saved by the time they retire, but Thai Residents reports that 60% of Thai retirees have less than 1 million baht in savings, with one in three citizens who have reached retirement age are forced to continue working in order to survive.
SOURCE: thairesidents.com
Keep in contact with The Thaiger by following our
Facebook page
.
Immigration police arrest German man in connection with death of German woman in Pattaya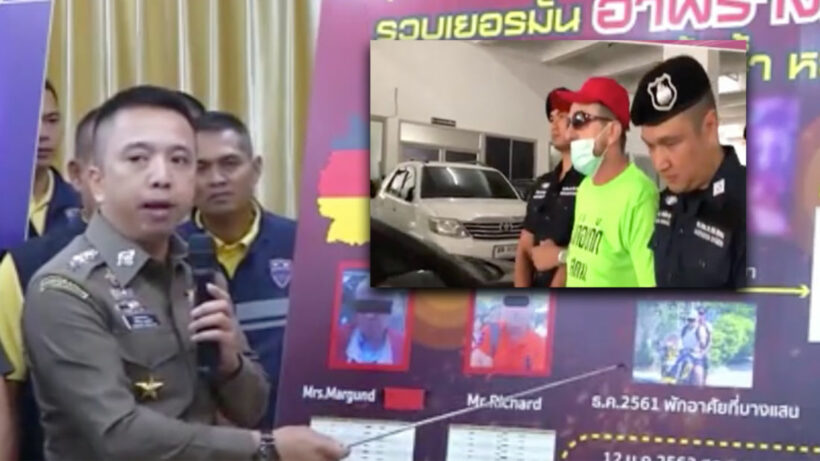 A German man who has overstayed his visa has been arrested in Pattaya in connection with the death of a German woman found dead in a canal in Chonburi province.
The Pattaya News reports the dead woman as 77 year old Marg und Schaefer and says she ran a bar with the man who was taken into custody on Tuesday.
The alarm was raised when Ms Schaefer's family in Germany contacted German police when they were unable to contact her. German authorities then contacted the police in Thailand, who tracked down the man after finding his visa had expired in June 2017. He is believed to be 52 years of age and known only as Mr Richard.
It's understood the arrested man is also facing fraud charges in his home country and fled to Thailand after allegedly conning several elderly women out of more than 6,000 euros.
Police have questioned his Thai girlfriend, who claims Ms Schaefer died in January after falling in the bathroom. She says Mr Richard then disposed of her body in a canal in Chonburi, adding that he had been spending the German woman's pension fund on a daily basis.
A warrant was issued for the man when Ms Schaefer's body was found in the canal on January 12 and he was eventually tracked down to a rented house earlier this week. He denies all charges against him.
It's understood the police will be using DNA testing to confirm how Ms Schaefer died.
SOURCE: thepattayanews.com
Keep in contact with The Thaiger by following our
Facebook page
.