Phuket's OrBorJor arranging training courses for lifeguards while tourists drown on beaches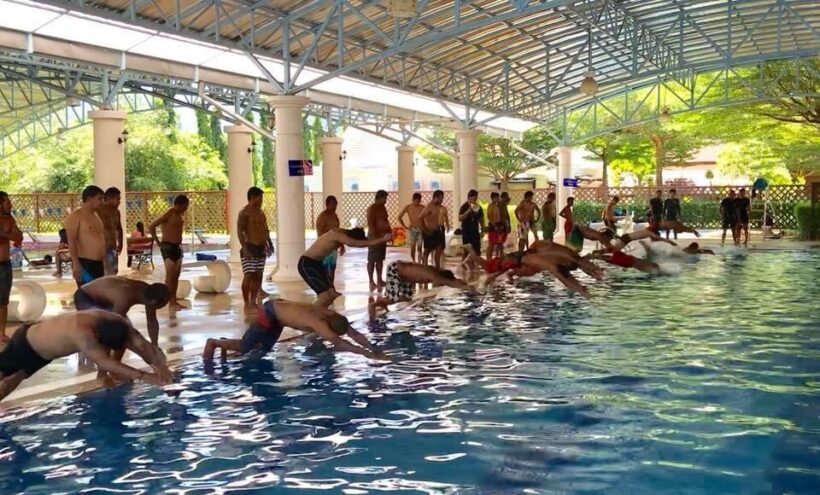 Following two drownings and up to ten 'near misses' on Phuket's beaches over the past week, the first class of 30 volunteer lifeguards joined the training course organised by the OrBorJor at the Cherngtalay sports centre yesterday (October 18).
Phuket's Vice Governor, Saint Srivihok, paid a visit to the training session.
During the training, there was also an officer from Royal Thai Navy Area 3 giving a lecture about marine rescues. The training will take 3 days.
"Everyone at the training course was concentrating hard as it requires mental and physical strength as well as knowledge in rescuing. This team will help ensure the safety for beachgoers at the beaches of Phuket," said the Vice Governor.
British man repays street vendor's kindness by scamming him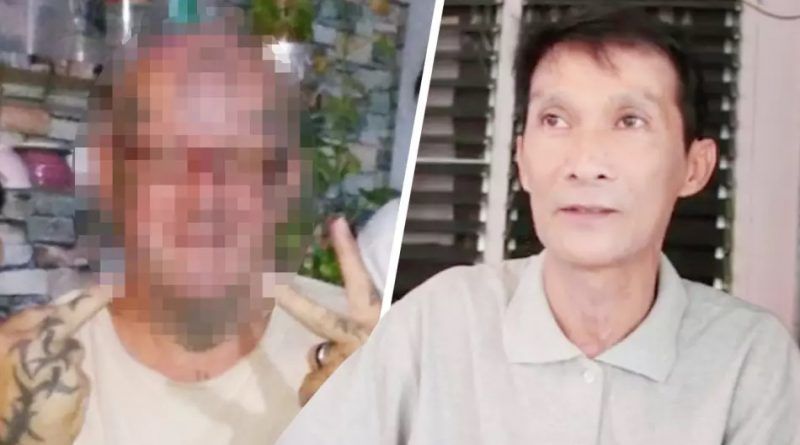 PHOTO: Thai Residents and Sanook
Surichat, a 50 year old BBQ food vendor in Khon Kaen province, north-eastern Thailand, became the victim of a shameless petty con-artist when he tried to help the man out of financial difficulty. The man introduced himself as 'Stuart' and claimed to be from England. He told Surichat he had a wife and child in Bangkok but was living in a Khon Kaen hostel since his wife kicked him out.
Stuart became a regular visitor to Surichat's shop, stopping every day for drinks and some food. Surichat would call a motorbike taxi for him and when Stuart claimed to have lost his wallet one day, the driver didn't charge him.
The following day, Stuart told Surichat he was going to Bangkok to meet a friend who was bringing a credit card from Stuart's mother in England. But on the day he was meant to travel, he claimed his friend had been in a fight with an Australian man and was in police custody. Stuart claimed he would be unable to get his mother's credit card and had nowhere to stay.
Surichat, feeling sorry for the man, gave him 1,000 baht. Stuart returned the money two days later, but the following day sent an email asking to borrow some more. In total, over the next couple of days, Surichat gave him 4,000 baht, after which Stuart left for Bangkok, claiming to be getting some money.
When he didn't return, Surichat texted him, asking for his whereabouts and saying people were worried about him. Stuart's reaction was to text him back, calling him stupid, and then proceeding to text inappropriate images to Surichat's wife.
Surichat later found out that he was not Stuart's first victim, with another man having lost 10,000 baht to the conman. He plans to file a police report.
SOURCE: Thai Residents
Executives at Thai Airways asked to take pay cut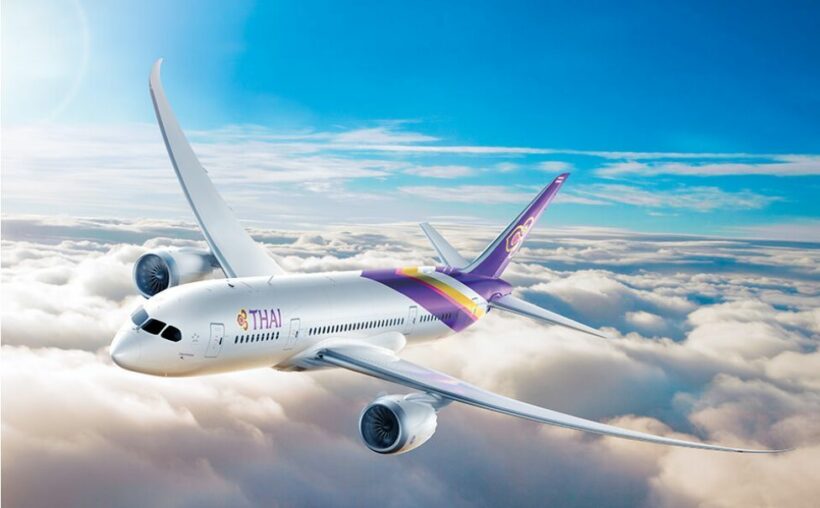 PHOTO: Thai Airways and Thai PBS World
"An unnamed source in the Transport Ministry says the airline's financial predicament is very serious and puts it at risk of bankruptcy."
The country's national flag carrier, Thai Airways, could be in deep financial trouble and may need to delay repaying its debt or seek new loans.
Thai PBS World reports tat the airline's president Sumet Damrongchaitham says he has asked senior executives at the airline to voluntarily reduce their meeting allowances and salary in order to help the airline survive this latest challenge.
Mr Sumet includes his own remuneration in the proposed cuts.
"This is just one of the measures to cut costs so that THAI will be able to compete in the aviation industry. The spirit of the board and executives will inspire others in our organisation to realise that it is high time that we join forces in all ways to survive this crisis. Whatever can be sacrificed must be sacrificed."
Mr Sumet also reassured staff that the cuts would be applied to management only and would not affect the quality of Thai Airways' services.
An unnamed source in the Transport Ministry says the airline's financial predicament is very serious and puts it at risk of bankruptcy. The source puts Thai Airways' total debt at around 245 billion baht.
Purchasing a new fleet of planes, worth an estimated 156 billion baht, would make it the world's most indebted airline, should permission for the purchase be granted.
SOURCE: Thai PBS World
Growth of Thai economy lowest in nearly five years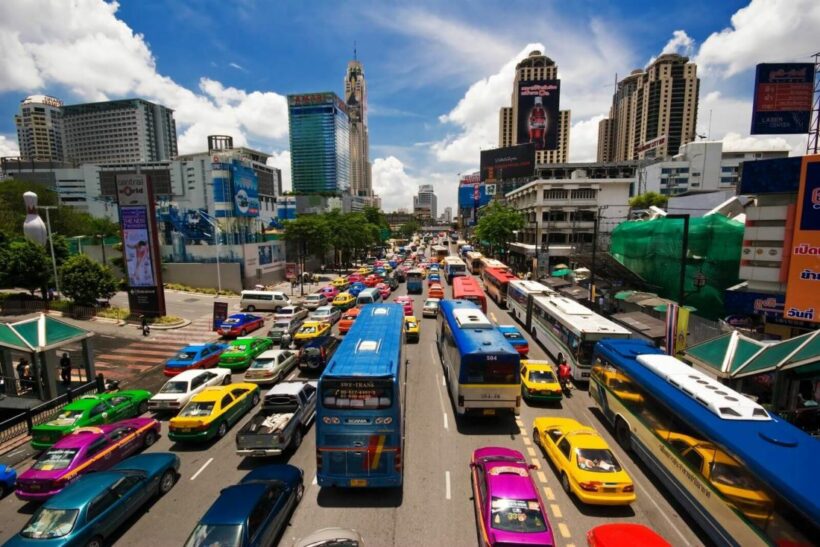 PHOTO: Supply Chain Asia
The Thai economy registered growth of just 2.3% in the second quarter of 2019, compared with 2.8% in the first quarter. This is the lowest rate of growth in 19 quarters, according to Tossaporn Sirisamphan, secretary-general of Thailand's economic think-tank, the National Economic and Social Development Board.
Tossaporn warns that although the situation is not yet critical, the government must act quickly to prevent a further economic slump.
Thai PBS World reports that, reacting to an economic stimulus package of over 300 billion baht approved last week, he insists exports must expand by at least 3% during the second half of 2019, while tourism numbers must exceed 20 million, or tourism revenue must generate 2.4 trillion baht.
He also calls for private investment to increase by at least 2.9% in the last two quarters of the year, if the economic slowdown is to be reversed.
Mr Tossaporn points the finger at global economic uncertainty, including the US-China trade war, and Thailand's own political situation, as contributing to the instability. He also voices concern about the devaluation of both the Chinese and South Korean currencies, coupled with bearish stock markets worldwide.
Not wanting to be the voice of total doom and gloom, he says he's hopeful the economy will recover during the last two quarters of 2019.
SOURCE: Thai PBS World