Udon Thani temple blaze claims abbot's life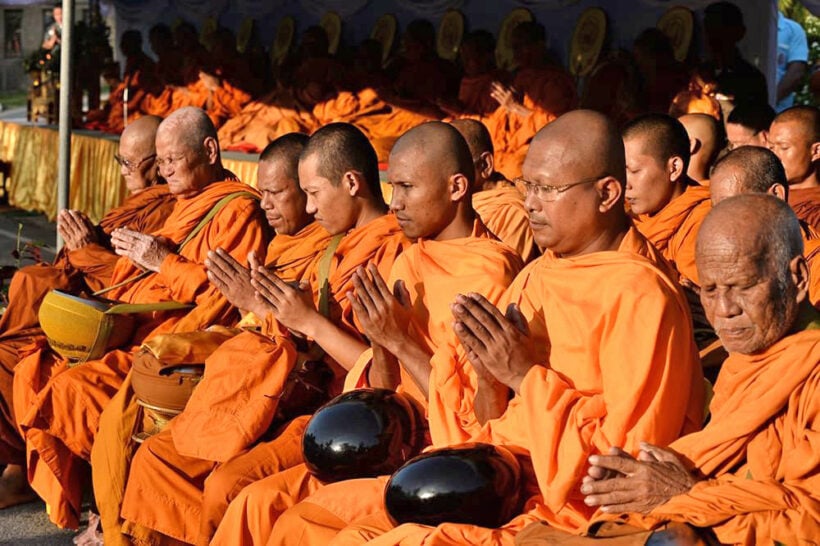 A famous forest temple in Issan's Udon Thani province caught fire yesterday, claiming the life of its abbot. The temple has long been associated with the late Maha Bua Yannasampanno, thought by many of his followers to be an Arahant (someone who has attained Enlightenment) and a master in the Thai Forest Tradition.
75 year old Phra Ajarn Sudjai Thanthamano had served as the abbot of Wat Kesornsilakul, popularly known as Wat Pa Ban Tad, since the death of the Maha Bua in 2011.
Police were notified of the blaze at 1:37pm. Firefighters arrived at the scene to find flames engulfing the abbot's living quarters. Monks, novices and citizens were trying to put out the flames and rescue the abbot, who was trapped inside.
The fire brigade sprayed water to control the flames. When the blaze subsided, monks rushed to bring the injured abbot out. He was taken to a van and rushed to Udon Thani Hospital but died on the way. The van then took his body back to the temple.
Although it destroyed the abbot's quarters, firefighters were able to control the blaze before it could spread to any other areas of the temple. Police cordoned off the area pending the collection of forensic evidence, as followers began arriving at the temple after hearing of the abbot's passing.
SOURCE: Bangkok Post
Keep in contact with The Thaiger by following our
Facebook page
.
2 dead, over 1,000 ill in Korat dengue fever outbreak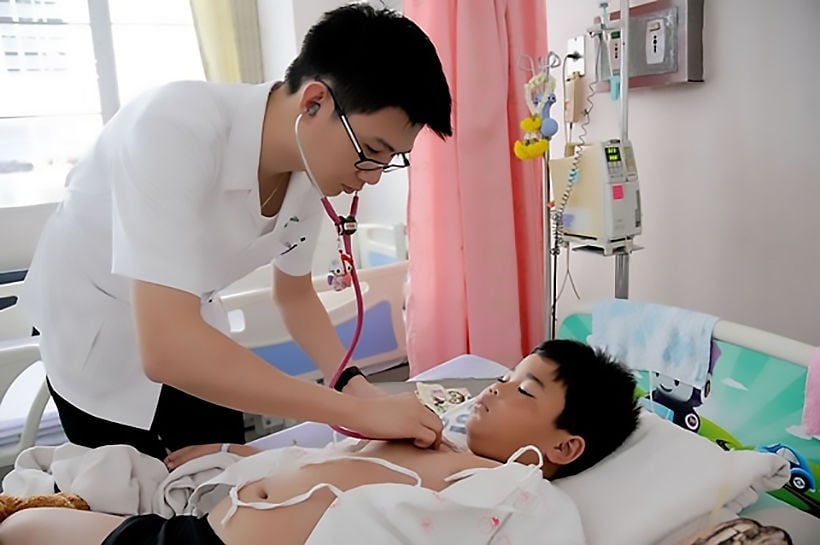 2 people have died and more than a thousand have fallen ill since the beginning of the year in an outbreak of dengue fever in the northeastern Nakhon Ratchasima province. The head of the provincial public health office yesterday said that all people in the province infected with Covid-19 have fully recovered and been discharged, and there have been no new cases. He also stated that the situation with dengue fever in northeastern Thailand is "under control" but described it as "worrying."
A total of 1,037 cases of Dengue were recorded in Nakhon Ratchasima, also known as Korat, from January 1 to May 24. There were 2 deaths. The first was a resident of Non Sung district, who died on March 10. The second was a 16 year old who died on March 22 and already suffered from a blood disorder before contracting dengue fever.
The province's Non Thai district had the highest number of cases, with 92, followed by Non Sung with 61 and Chok Chai with 50.
The public health chief advises people to ensure there is no stagnant water around their homes, as it can become a breeding ground for mosquitoes that carry the dengue virus. The area around their houses should also be fogged with insecticide by local health officials, to kill mosquitoes and their larvae.
SOURCES: Chiang Rai Times | Bangkok Post
Keep in contact with The Thaiger by following our
Facebook page
.
Alleged drug runner busted with methamphetamines valued at 18 million baht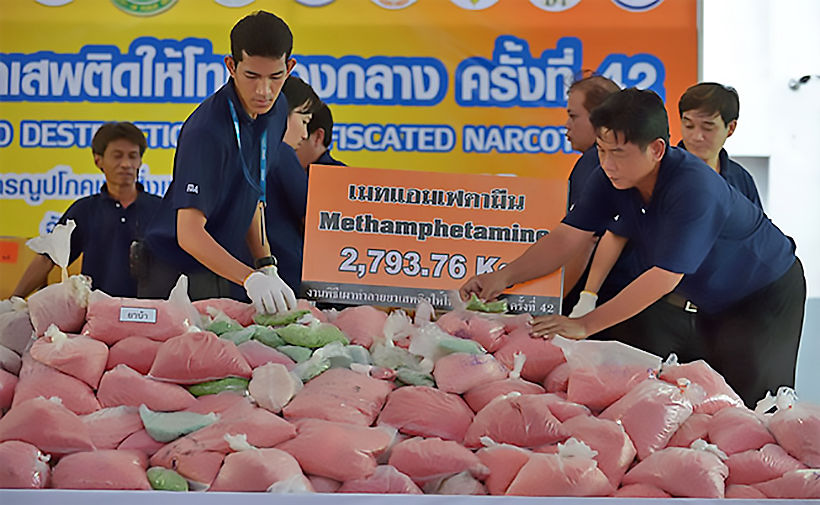 Police in Issan's Maha Sarakham province yesterday announced the seizure of more than 600,000 methamphetamine pills from an alleged drug runner making deliveries. Officers stopped and searched a man seen tossing a plastic bag from his car, and more more than 600,000 methamphetamine pills were found in more bags inside the vehicle. 43 year old Somphan Sri-ubon was arrested after police stopped his car at an intersection in Kantharawichai district on Monday.
The arrest came after investigators were tipped off that drugs were being delivered regularly along the province's Kalamasai-Kalasin road. Police teams were assigned to stake out and patrol the route. One team spotted the driver of a Mitsubishi slowing down about 10 kilometres from the downtown district of Kalasin. The driver threw a black plastic bag into some bushes on the roadside and drove away.
The bag contained 2,000 meth pills. Officers radioed another team to intercept the Mitsubishi. After stopping car police discovered several fertiliser bags containing a large amount of methamphetamine.
Including the 2,000 found on the roadside in Kalasin, a total of 610,000 meth pills were seized. Police valued the drugs at about 18 million.
Upon interrogation, Somphan reportedly confessed that he had collected the drugs at Wat Phum Manorom about 6:30am. He was meant to deliver the methamphetamine pills to 4 locations in Roi Et, Kalasin, Maha Sarakham and Khon Kaen provinces.
Somphan said a Lao drug trader offered him 140,000 baht for the job, to be paid after he completed the deliveries. The Bangkok Post reports that police have extended their investigation based on Somphan's information.
The regional methamphetamine epidemic has ravaged Thailand as prices are at an all-time low. It now costs as little as 40 baht to buy a pill, down from 200-300 baht a few years ago.
SOURCES: Chiang Rai Times | Bangkok Post
Keep in contact with The Thaiger by following our
Facebook page
.
Cross-border drug trafficking is a "leading concern"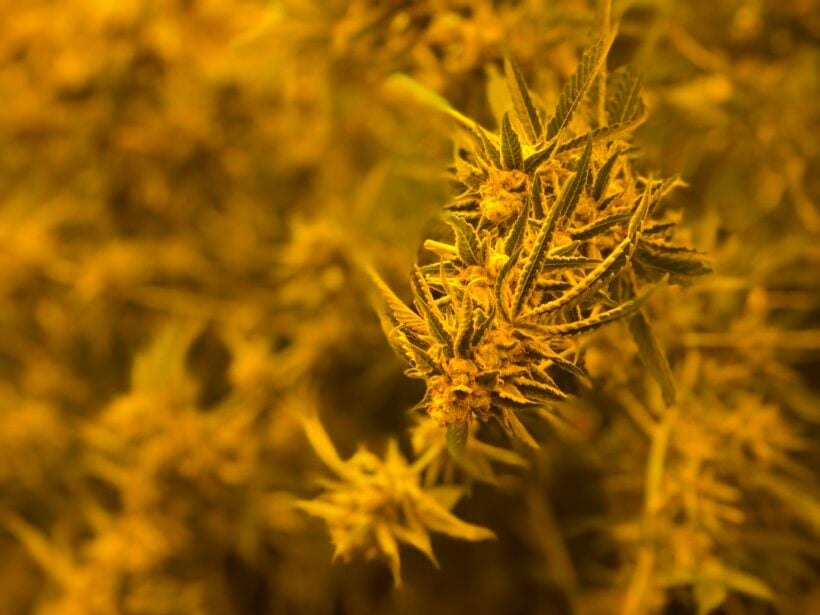 Thousands of people have been arrested since October for drug trafficking in Northeast Thailand. Methamphetamine and cannabis cross the Laos and Cambodia borders into Thailand and make their way down to Bangkok other parts of Thailand. According to Bangkok Post, the issue has now become a leading concern for Justice Minister Somsak Thepsutin.
18,360 people were arrested from 17,685 cases between October 2019 and March 2020, the Post reports. Many of the cases were made in Ubon Ratchathani, a north eastern province near the Laos and Cambodia borders.
While methamphetamine and marijuana come over land borders, ecstasy is typically flown in from European countries, most from the Netherlands. From October 2019 to March 2020, the Airport Indiction Task Force, or AITF, seized a total of 105,382 ecstasy pills. 2019 was reportedly Thailand's worst year when it came to the importation of illegal ecstasy.
It's safe to say the border closures have probably lowered the amount of illegal drugs smuggled in. Thepsutin says drug smugglers at the Laos and Cambodia borders are trying different ways to get around the border closures. Some transfer money first and then pick up the drugs later, in a so far undisclosed manner.
Back in March, the government sent out three patrol boats t0 Laos and Myanmar to tackle the blossoming drug trade around the Golden Triangle. The region borders northern Thailand, the Shan state in northern Myanmar and parts of Laos. Methamphetamine and heroin are illegally shipped into Thailand on the Mekong River.
SOURCES: Bangkok Post | Bangkok Post | Bangkok Post
Keep in contact with The Thaiger by following our
Facebook page
.