After 60 years, electricity arrives in Ubon Ratchatani villages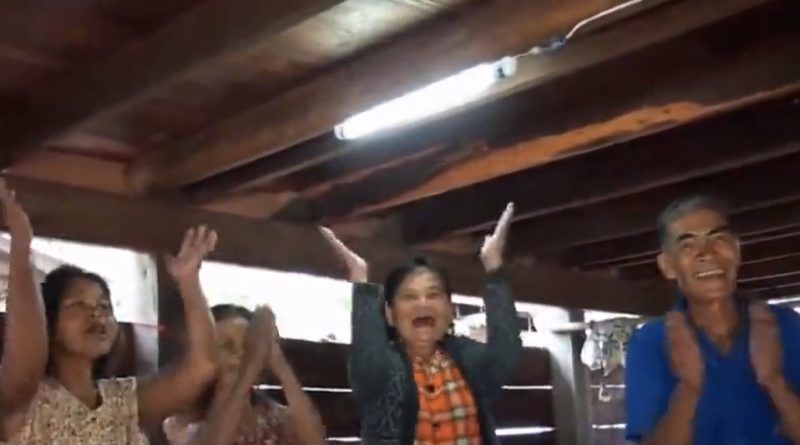 PHOTO: Thai Residents
Let there be light! After waiting 6 decades.
More than 200 families in two villages in Ubon Ratchatani in north-eastern Thailand are celebrating the arrival of electricity in their homes. Residents in Si Muangmai district can now enjoy the delights of television and laptop computers for the first time in 60 years.
Located along a 17 kilometre stretch of mountain, the local Provincial Electricity Authority (PEA) certainly had its work cut out installing the required concrete poles and electricity lines in the villages.
But with the job successfully completed, everyone is happy, with one young student saying the electricity has made her life easier and she no longer has to do her homework with the help of a light bulb connected to a car battery.
PEA officials said the hard work was all worthwhile when they saw the happiness on everyone's faces.
SOURCE:Thai Residents
Keep in contact with The Thaiger by following our
Facebook page
.
Cross-border drug trafficking is a "leading concern"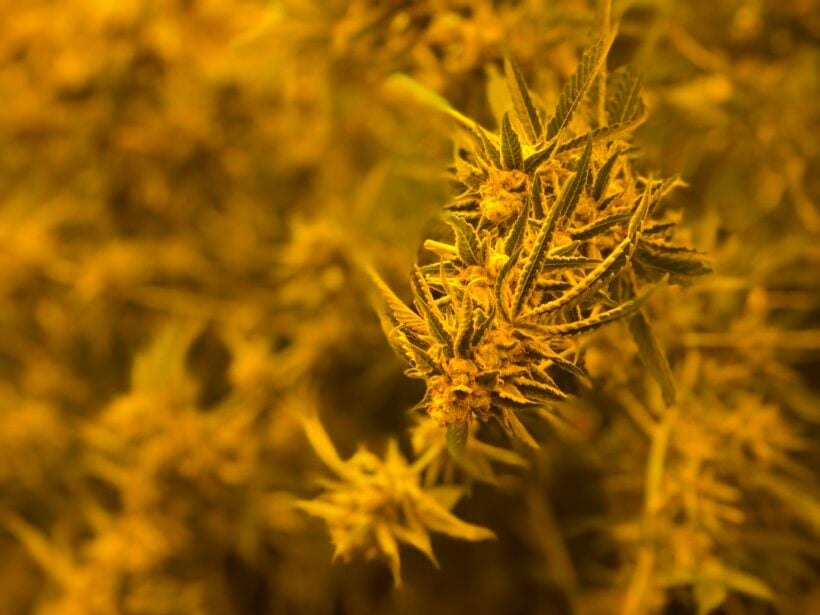 Thousands of people have been arrested since October for drug trafficking in Northeast Thailand. Methamphetamine and cannabis cross the Laos and Cambodia borders into Thailand and make their way down to Bangkok other parts of Thailand. According to Bangkok Post, the issue has now become a leading concern for Justice Minister Somsak Thepsutin.
18,360 people were arrested from 17,685 cases between October 2019 and March 2020, the Post reports. Many of the cases were made in Ubon Ratchathani, a north eastern province near the Laos and Cambodia borders.
While methamphetamine and marijuana come over land borders, ecstasy is typically flown in from European countries, most from the Netherlands. From October 2019 to March 2020, the Airport Indiction Task Force, or AITF, seized a total of 105,382 ecstasy pills. 2019 was reportedly Thailand's worst year when it came to the importation of illegal ecstasy.
It's safe to say the border closures have probably lowered the amount of illegal drugs smuggled in. Thepsutin says drug smugglers at the Laos and Cambodia borders are trying different ways to get around the border closures. Some transfer money first and then pick up the drugs later, in a so far undisclosed manner.
Back in March, the government sent out three patrol boats t0 Laos and Myanmar to tackle the blossoming drug trade around the Golden Triangle. The region borders northern Thailand, the Shan state in northern Myanmar and parts of Laos. Methamphetamine and heroin are illegally shipped into Thailand on the Mekong River.
SOURCES: Bangkok Post | Bangkok Post | Bangkok Post
Keep in contact with The Thaiger by following our
Facebook page
.
Education Ministry urged to tackle sexual abuse of students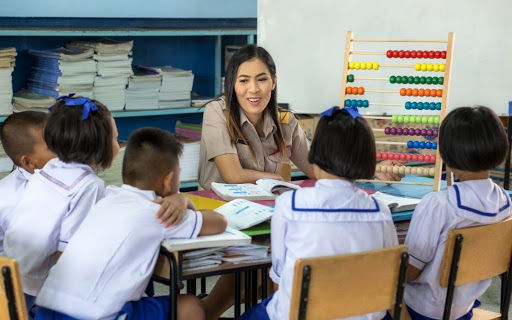 92 organisations have demanded the Education Ministry ramp up proactive measures to stamp out sexual abuse of schoolchildren, following recent scandals in 3 provinces. Representatives yesterday handed a letter to the education minister, urging him to take action. They also submitted a list of some 10,000 people who signed a petition via change.org supporting the call.
The manager of the Women's Wellbeing and Gender Justice Program says schools should be safe havens for children, and called on the Education Ministry not to stand idly by letting children and their parents seek justice on their own.
She says the ministry, must step up and file lawsuits against offending teachers, offer legal help to victims' families and provide victims with protection and counselling.
"If teachers or education personnel are found guilty of sex crimes, the ministry must dish out severe punishment by sacking them and revoking their teaching licences."
She believes the ministry must also come up with aggressive measures to prevent such incidents in schools and set up independent mechanisms employing experts to handle complaints. According to her, school directors and teachers must have guidelines on protecting children's rights and gender equality.
After formally receiving the letter, the minister said he has set up a centre to help victims and protect other schoolchildren from further abuse. He said the network's proposals will be used when drawing up future preventive measures.
"Rest assured. The Education Ministry will not let wrongdoers remain in education circles and ruin the reputation of other teachers and schools." he said.
Early this month, police charged 7 men – 5 teachers and 2 alumni of a school in Mukdahan province – with gang-raping a 14 year old student over course of a year. 3 of the teachers were also charged with the rape of a 16 year old student.
Also this month, a 39 year old teacher in Buri Ram was accused of molesting a 12 year old girl. Last month, a primary school director in Phetchabun was charged with abusing a student in a video that went viral.
SOURCE: Bangkok Post
Keep in contact with The Thaiger by following our
Facebook page
.
Udon Thani temple blaze claims abbot's life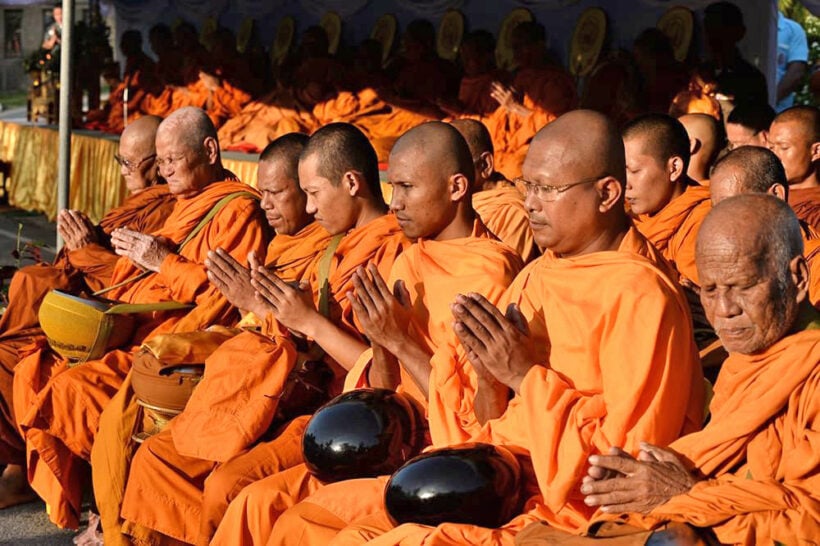 A famous forest temple in Issan's Udon Thani province caught fire yesterday, claiming the life of its abbot. The temple has long been associated with the late Maha Bua Yannasampanno, thought by many of his followers to be an Arahant (someone who has attained Enlightenment) and a master in the Thai Forest Tradition.
75 year old Phra Ajarn Sudjai Thanthamano had served as the abbot of Wat Kesornsilakul, popularly known as Wat Pa Ban Tad, since the death of the Maha Bua in 2011.
Police were notified of the blaze at 1:37pm. Firefighters arrived at the scene to find flames engulfing the abbot's living quarters. Monks, novices and citizens were trying to put out the flames and rescue the abbot, who was trapped inside.
The fire brigade sprayed water to control the flames. When the blaze subsided, monks rushed to bring the injured abbot out. He was taken to a van and rushed to Udon Thani Hospital but died on the way. The van then took his body back to the temple.
Although it destroyed the abbot's quarters, firefighters were able to control the blaze before it could spread to any other areas of the temple. Police cordoned off the area pending the collection of forensic evidence, as followers began arriving at the temple after hearing of the abbot's passing.
SOURCE: Bangkok Post
Keep in contact with The Thaiger by following our
Facebook page
.