Malaysian man takes 11 year old Thai girl as third wife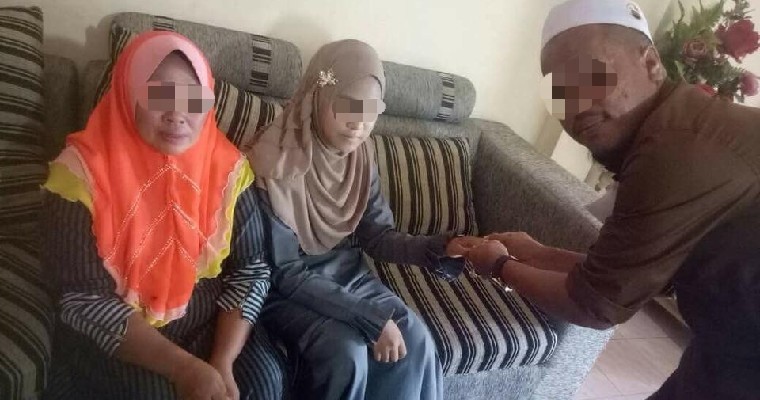 The Star Online is reporting that a 41 year old Malaysian father of six has is poised to marry an 11 year old Thai girl, more than 30 years younger than him, as his third wife.
He went to Golok, a town on the border of Malaysia and southern Thailand, two weeks ago during Hari Raya to have the marriage solemnised with the 11 year old Thai girl.
The man, who already has two wives, is said to be a self-proclaimed imam at his village in Gua Musang, Kelantan. His children are aged between five and 18.
The young bride, who has never been to school, is a friend of one of the man's children. She is said to have given her "consent" to the marriage after the man voiced his intention to her parents about marrying her.
The girl's parents live in Gua Musang and are rubber tappers. According to the story in The Star Online, the father is an employee of the man.
The 11 year old child bride has declared that she is in love. She claimed to be in love with the man whom she calls "abe" since she was nine years old. She does not mind being his third wife.
The parents agreed to the marriage but imposed a "condition" that their daughter would only be allowed to live with the "husband" when she turns 16.
The case became a hot topic when the 34 year old second wife of the man posted photographs of him and the girl and their alleged solemnisation ceremony. She captioned the picture: "Selamat pengantin baru suamiku. Suami 41, maduku 11 (Congraญtulations on your wedding, my husband, 41, his other wife, 11)."
The article says she resorted to social media after her husband blocked all communication with both his wives. She deleted the post after it went viral and said in another post that she had referred the matter to the courts, the ustaz and the Welfare Department. She also said that a wedding was not a joke.
The man had earlier denied everything when his second wife showed him the photographs, saying that the images were doctored. He only admitted after she pressed him further.
"I never expected this to actually happen. If he marries a woman and not a child, I can accept it. I even tried to match-make him with another woman but he declined. "What angers me is he married my child's friend," she said, adding that she wanted a divorce as she could not stand her husband anymore.
She claimed that her husband had told them that if they could not accept the third wife, the best solution was to split up.
Read the rest of this story HERE.

- The Thaiger
National: War on plastic bags – Thai environment minister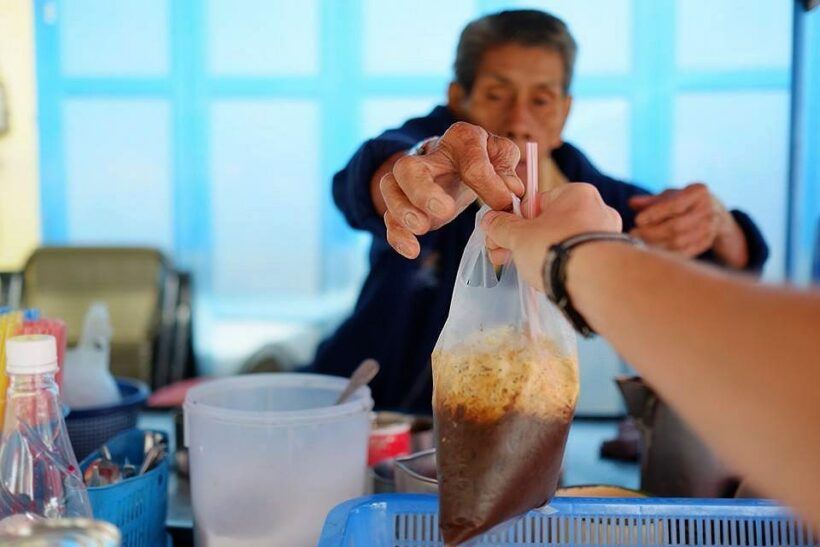 If you go to any Thai market or even stop off at a street store selling a refreshing Thai iced-coffee, you will know that you end up with plastic bags, plastic containers and plastic carry-bags for everything.
Thai Rath is reporting that the Thai environment minister, General Surasak Kanjanarat, is declaring war on plastic bags in the Kingdom.
The Thai authorities will start off with a positive PR campaign to encourage traders and the public to stop using so many plastic bags at fresh food markets nationwide.
Gen Surasak said yesterday that the country uses a whopping 45 billion bags a year. 45% cent of these are used at fresh food markets. That is around 18 billion bags just in Thai markets.
The campaign is called: "Doing good from the heart. Less Taking, Less Giving, Less Using Plastic Bags" (direct translation).
Signage will be going up at 7,000 markets nationwide. The aim is to reduce plastic bag usage by 20% or 3.6 billion bags at markets by the end of 2019. There is also a target to reduce foam/poly styrene container usage by 10% in the same period.
Thai Rath also reports that some 400,000 convenience stores nationwide make up 30% of plastic bag usage or 13.5 billion bags each year.
SOURCE: Thai Rath
Chiang Rai: 26 injured in tour bus accident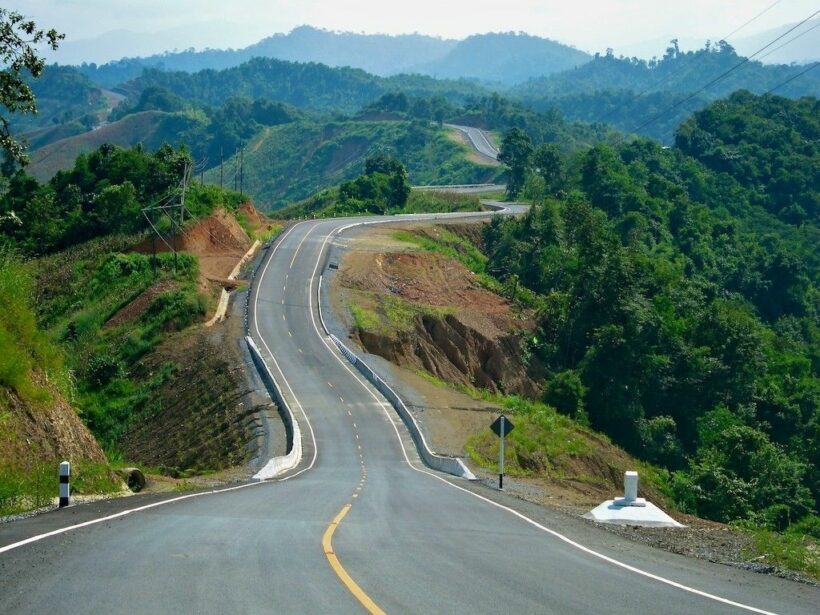 File Photo
Thai PBS is reporting that 25 French tourists plus one Thai guide have been injured after a tour bus overturned on a secondary road in Mae Lao district of Chiang Rai province yesterday (Tuesday). The road conditions were reported to be 'poor' at the time.
Emergency responders report that most of the tourists sustained bruises and were discharged after given first-aid treatment at Mae Lao district hospital. 4-5 of them were in a serious condition
The accident took place in Ban Huey Sarn Yao in Tambon Dong Mada, Mae Lao district as the tour bus was travelling from Chiang Mai to Chiang Rai.
Natthapol Klinchuen, the tour bus driver, who escaped unhurt, waited for the police at the scene of the accident.  He reportedly told the police that he lost control of the bus when it arrived at a curve which was slippery due to rainfall.
The bus then smashed into a kilometre marker and then into roadside bushes before it overturned, said the driver, adding that he did not accelerate the speed nor was there any car trying to overtake his bus which might cause the accident.
ORIGINAL REPORT: Thai PBS

Tesla investors demand apology from Musk over 'pedo' comment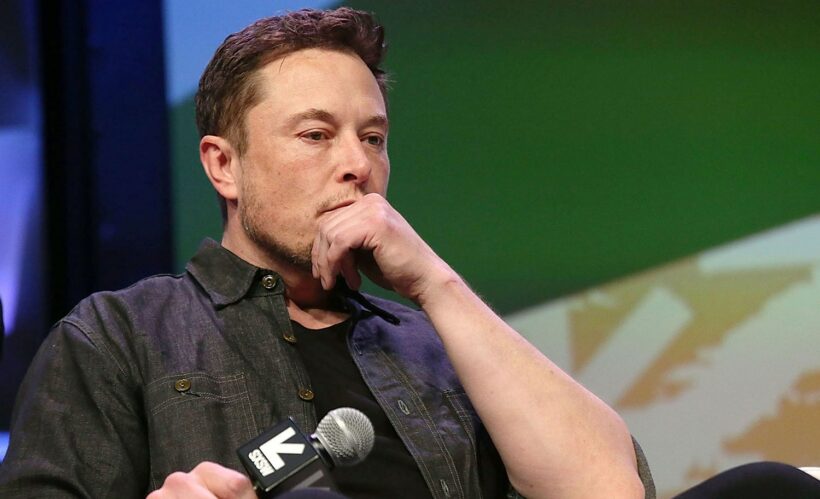 PHOTO: Fortune
London's Evening Standard is reporting that Tesla investors are demanding an apology from Elon Musk after he branded a British cave diver who rescued children from a cave in Thailand a "pedo".
The billionaire business magnate's Twitter post sparked a huge backlash from shareholders in his firm, who later hit out further at Mr Musk in an open letter.
It went on: "The exchange with Vern Unsworth crossed the line. I suspect you would agree given you deleted the string from Twitter, but it will take more than that to regain investor confidence.
Read the rest of the fallout over Elon Musk's Twitter meltdown HERE.