Chon Buri: Cambodian woman cuts off Thai husband's penis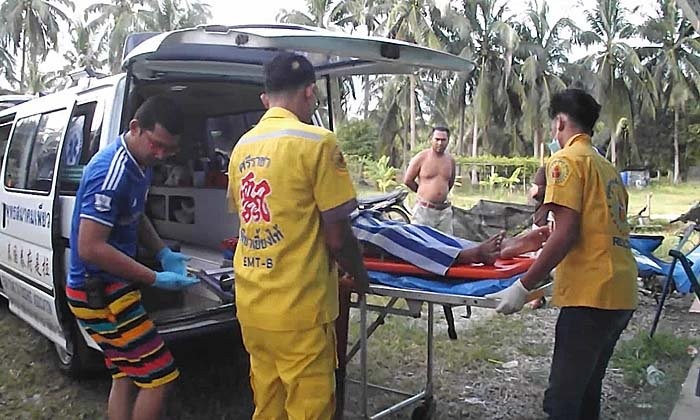 PHOTO: Sanook
Police have arrested the jealous Cambodian wife of a Thai man this morning (Monday) after she allegedly cut off his penis. And then hid it. By the time the severed penis was found, it was too late for reattachment.
The wife, identified only as 24 year old Karuna, called an emergency hotline at 6.20am asking that her 40 year old husband, Siriphan Sanusant, be taken to hospital. The couple work as organic-vegetable farmers.
Karuna told police she was furious about her husband's extramarital affairs and approached him while he slept and cut off his penis.
She called police for assistance but police still had to persuade her where she'd hidden the offending member. Once located, the lopped-off penis was put on ice and sent, along with its original owner, Siriphan, to the Somdej Phra Borom Ratchathewi Hospital.
Doctors say the tissue had already degraded and was useless for reattachment surgery.
Translated from Sanook News
- The Thaiger & The Nation
National: War on plastic bags – Thai environment minister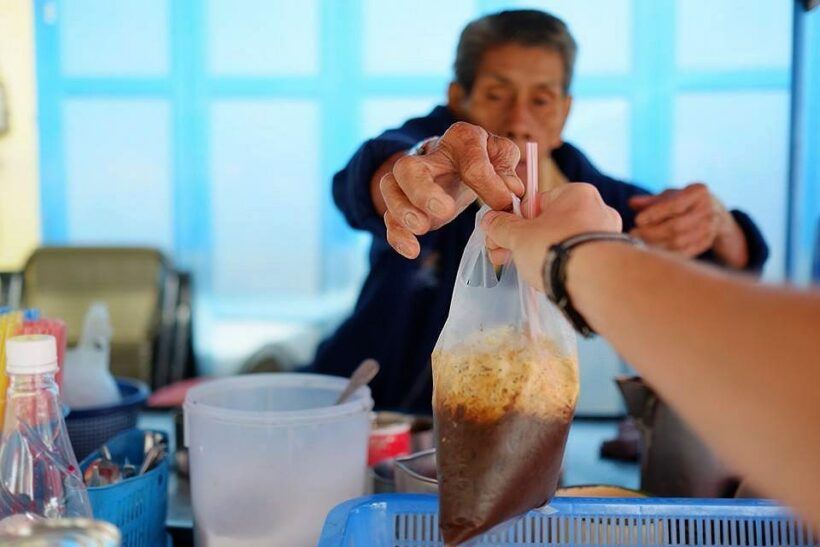 If you go to any Thai market or even stop off at a street store selling a refreshing Thai iced-coffee, you will know that you end up with plastic bags, plastic containers and plastic carry-bags for everything.
Thai Rath is reporting that the Thai environment minister, General Surasak Kanjanarat, is declaring war on plastic bags in the Kingdom.
The Thai authorities will start off with a positive PR campaign to encourage traders and the public to stop using so many plastic bags at fresh food markets nationwide.
Gen Surasak said yesterday that the country uses a whopping 45 billion bags a year. 45% cent of these are used at fresh food markets. That is around 18 billion bags just in Thai markets.
The campaign is called: "Doing good from the heart. Less Taking, Less Giving, Less Using Plastic Bags" (direct translation).
Signage will be going up at 7,000 markets nationwide. The aim is to reduce plastic bag usage by 20% or 3.6 billion bags at markets by the end of 2019. There is also a target to reduce foam/poly styrene container usage by 10% in the same period.
Thai Rath also reports that some 400,000 convenience stores nationwide make up 30% of plastic bag usage or 13.5 billion bags each year.
SOURCE: Thai Rath
Chiang Rai: 26 injured in tour bus accident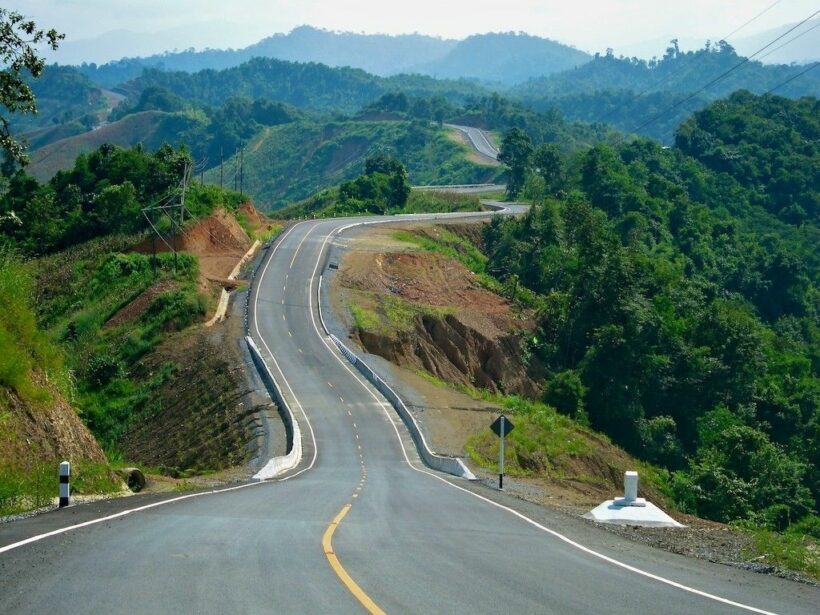 File Photo
Thai PBS is reporting that 25 French tourists plus one Thai guide have been injured after a tour bus overturned on a secondary road in Mae Lao district of Chiang Rai province yesterday (Tuesday). The road conditions were reported to be 'poor' at the time.
Emergency responders report that most of the tourists sustained bruises and were discharged after given first-aid treatment at Mae Lao district hospital. 4-5 of them were in a serious condition
The accident took place in Ban Huey Sarn Yao in Tambon Dong Mada, Mae Lao district as the tour bus was travelling from Chiang Mai to Chiang Rai.
Natthapol Klinchuen, the tour bus driver, who escaped unhurt, waited for the police at the scene of the accident.  He reportedly told the police that he lost control of the bus when it arrived at a curve which was slippery due to rainfall.
The bus then smashed into a kilometre marker and then into roadside bushes before it overturned, said the driver, adding that he did not accelerate the speed nor was there any car trying to overtake his bus which might cause the accident.
ORIGINAL REPORT: Thai PBS

Tesla investors demand apology from Musk over 'pedo' comment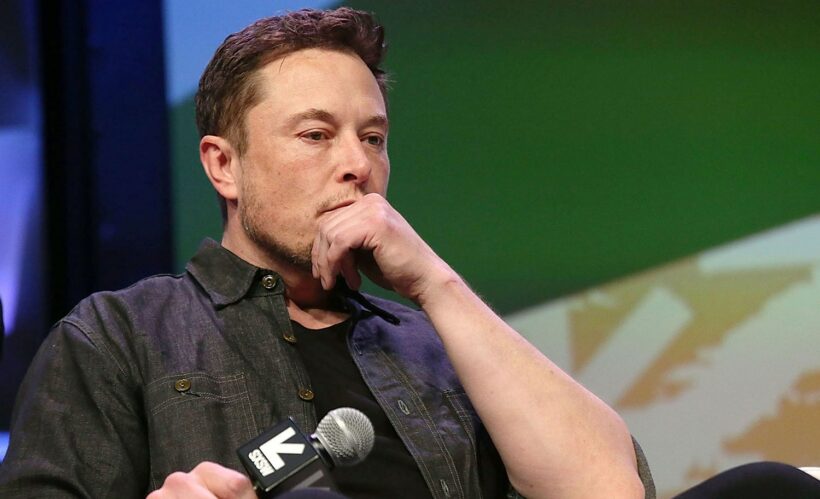 PHOTO: Fortune
London's Evening Standard is reporting that Tesla investors are demanding an apology from Elon Musk after he branded a British cave diver who rescued children from a cave in Thailand a "pedo".
The billionaire business magnate's Twitter post sparked a huge backlash from shareholders in his firm, who later hit out further at Mr Musk in an open letter.
It went on: "The exchange with Vern Unsworth crossed the line. I suspect you would agree given you deleted the string from Twitter, but it will take more than that to regain investor confidence.
Read the rest of the fallout over Elon Musk's Twitter meltdown HERE.