The new face of Thai politics?

The so-called "new blood" political party to be led by "pro-democracy" billionaire Thanathorn Juangroongruangkit has promised to be an alternative to lead the conflict-plagued country out of the cycle of political division.
The 39 year old auto-parts tycoon admitted that he had been described as "another Thaksin Shinawatra", but asked for time to prove himself.
"There's no way to prove what I am unless I have the opportunity to get down to it," he said in a recent interview with The101.world on Facebook Live.
"I want to prove that there are politicians who take the public agenda really seriously."
Because he is a nephew of businessman-turned-politician Suriya Juangroongruangkit, a key figure in the Thaksin-led Thai Rak Thai Party and former transport minister, critics have expressed doubt whether Thanathorn is really just a successor to his uncle. Also, some people view him as having a close connection with the Shinawatra family, which has retained substantial influence in the previously ruling Pheu Thai Party. Thanathorn, however, dismissed such perceptions, saying that he only saw his uncle once or twice a year, adding that Suriya had been ill and was not politically active.
"People ask how I'm going to clear this impression. I can only say that if you are narrow-minded, you may look at my family name. But if you are open-minded, then look at my actions," he said.
"I don't have to clear this impression. This is the best I can do."
The young heir to the giant auto-parts manufacturer Thai Summit announced earlier this month that he would form an "alternative party" to contest the next election as the Election Commission began accepting prospective parties' pre-registrations. The partial relaxation of the ban on political activities came after almost four years of restrictions imposed since the 2014 military coup. The group, which is jointly led by "progressive pro-democracy" law professor Piyabutr Saengkanikkul, is seen as a new alternative for progressive young people who have lived in the recent conflict-ridden political climate, which they had done very little to create.
Royalists and conservatives, however, perceive the group as "anti-establishment". One reason is that Thanathorn is the financier of the political publishing house Same Sky Books, which publishes books critical of the monarchy, while Piyabutr is a member of the Nitirat group that advocates the abolishment of the draconian lese majeste law. Thanathorn said both he and Piyabutr shared the same strong political stance. His goal in politics was to create a future that everyone could share in and steer the country out of conflict and divisions, he said. Also, he said he believed a strong parliamentary system and the rule of law were the two most critical issues he wanted to advocate.
"Our firm political stance and wish is the crucial point to solving problems and fix the so-called patronage system," he said.
"Our decision about the solution has nothing to do with power, economic power or the need to maintain relationships with anyone. It comes from our very stance and I believe it can tackle complex issues."
Thanathorn said it would take time before his party could really accomplish anything as it still had to learn along with society.
"People, having gone through the deep conflict in the past decade, have learned something. And that forms a foundation for a strong democracy," he said. Despite being painted with a "red shirt" image, the tycoon asked for support from various colour-coded political camps, including supporters of the defunct pro-coup movement People's Democratic Reform Committee as well as the red-shirt United Front for Democracy against Dictatorship. Thanathorn sought support from the red-shirts to help grow and sustain the country's democracy.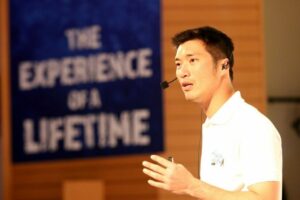 Read more headlines, reports & breaking news in Thailand. Or catch up on your Thailand news.

Suspect arrested over grenade attacks during Bangkok protests in 2014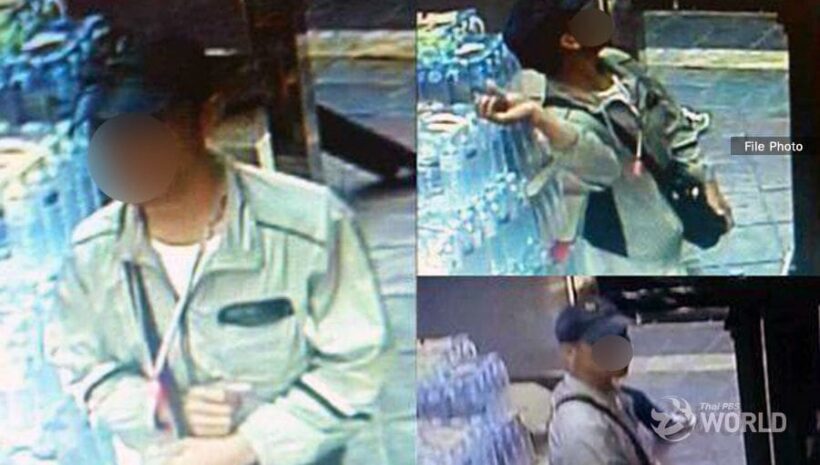 PHOTO MONTAGE: Thai PBS
Back in early 2014 the street protests were in full swing on selected streets in the capital. In the midst of the sometimes violent protests a hand-grenade attack.
Now, four and a half year's later, a man suspected of throwing the hand-grenades into the anti-Yingluck government protests at the Victory Monument and on Banthadthong road has been arrested this week by police and the military at a Thai-Cambodian border crossing.
The suspected bomber has been identified as 47 year old Krisda Chaikae, a resident of the western province of Kanchanaburi. Hi arrest was the result of joint cooperation between Thai and Cambodian police.
Police say a Thai police team went to Phnom Penh to see Lt-Gen Sam Vanvera, the assistant police chief of Cambodia, to seek his cooperation to track down Krisda after it was confirmed that he was hiding in Cambodia after the two grenade attacks in January 2014.
Read our report about the grenade attacks HERE.
Police claim the suspect wasn't able to withstand the pressure of the manhunt launched by the Cambodian police and decided to slip back to Thailand. He was subsequently arrested at a border crossing in Sa Kaeo.
Krisda reportedly confessed to the police during the interrogation that he was responsible for two grenade attacks, one at the Victory Monument and the second at a procession of protesters led by Suthep Thuagsuban, the PDRC leader, as it was moving on the Banthadthong road near the National Stadium in January 2014.
The suspect also claimed he was afraid that he would be "silenced" by others as there was a 700,000 baht bounty on him.
A hand-grenade was lobbed into a crowd of protesters in broad daylight at the Victory Monument on January 19, injuring 29 protesters, including a reporter.
A CCTV camera at a coffee shop near the site of the explosion captured the image of the unidentified bomb thrower, wearing a black baseball cap and carrying a black shoulder bag. On the following day, the Criminal Court issued a warrant for the unidentified man's arrest.
Similar type of hand-grenade were also used in the attack in the Banthadthong incident in which one protester was killed and 38 others injured.
SOURCE: Thai PBS
Toxic free school lunches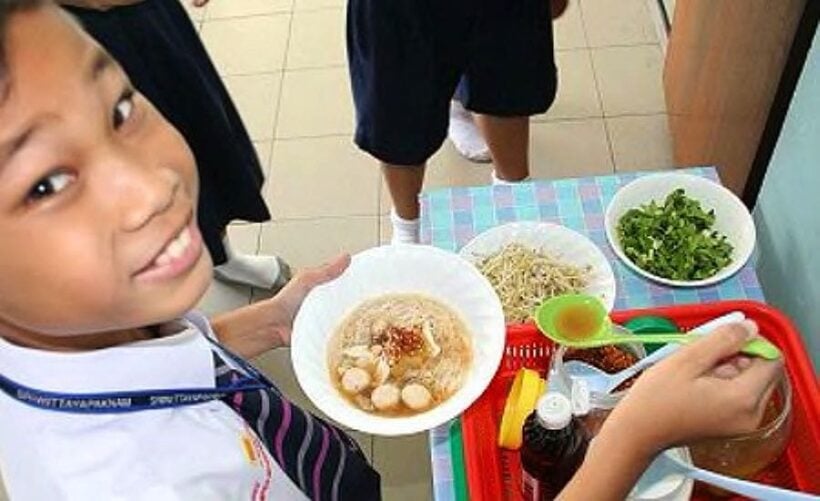 "Meat balls and sausages used in student lunches were also found to be contaminated with borax and formalin."
A major study has been released researching contaminants in vegetables used in the state-sponsored school lunch program. You'd hope that the lunches were fresh and nutritious, right?
Instead, they were dangerous.
Vegetables and fruits found in lunches for students under the government's free lunch program are almost 100 percent contaminated with pesticides and 99 percent of the urine samples from students and teachers in four provinces were tested with organophosphate, a deadly toxic pesticide that can attack the nervous system.
The alarming findings were the result of a research jointly conducted by Thai Education Foundation, Thai Health Promotion Foundation, Field Alliance of Chiangmai University and Greenpeace Thailand between July 2017-October 2018 on student lunches in 55 schools in Chiang Mai, Pathum Thani, Sakon Nakhon and Phang-nga provinces.
Vegetables, widely used in student lunches which were tested, include carrot, cabbage, Chinese cabbage, kale, long bean and tomato.  However, only two types of chemicals were tested – organophosphate and pyrethrum because organophosphate are widely used in insecticides for fruits and vegetables.
Thai PBS reports the the Thai Education Foundation secretary-general Marut Jatikate said that the most alarming findings appear to be the organophosphate residue found in 99 percent of the 436 urine samples from students and teachers in the four provinces.
Organophosphate poisoning symptoms include increased saliva and tear production, diarrhea, vomiting, small pupils, sweating, muscle tremors and confusion.
He said that the tests this time focused on two chemicals – organophosphate and pyrethrum – but they should have covered more toxic chemicals.
Nevertheless, he said findings from this research would be sent to the schools and parents of students in order that they would change the menu of student lunches but switching from mass-produced vegetables and fruits to organic vegetables and fruits which should be safer.
Besides the unsafe fruits and vegetables, Mr Marut said meat, meat balls and sausages used in student lunches were also found to be contaminated with borax and formalin.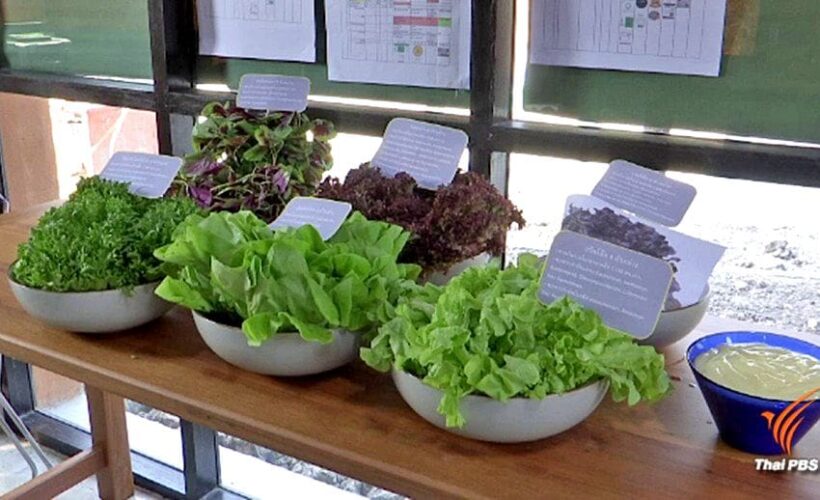 ORIGINAL STORY: Thai PBS
Phichit collision kills three, injures four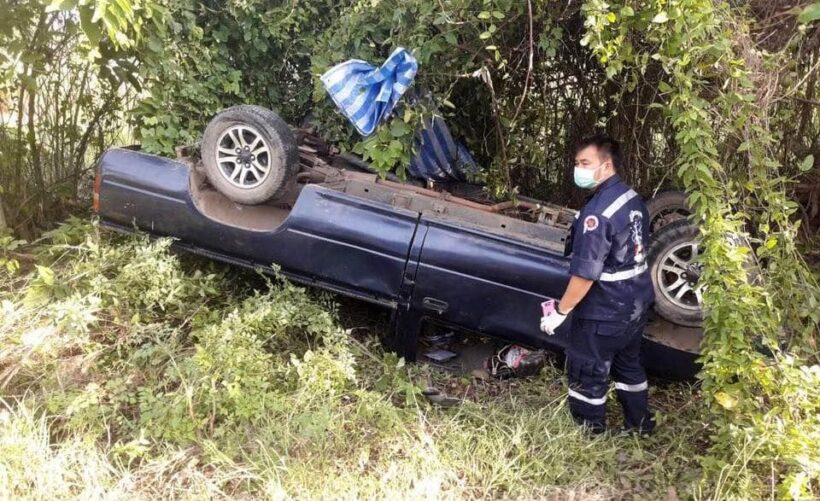 A pick-up has flipped, throwing workers off the back tray, killing them when they crashed into another pick-up in Phichit this morning, in central Thailand.
Three people were killed and four others injured when the pick-up smashed into another pick-up truck transporting construction workers.
The accident happened at 8.30am on highway No 115 linking Sam Ngam and Muang district in Phichit.
Both pickups flipped and crashed off the road after impact in Ban Klong None village in Tambon Khachane of Muang district.
The three dead workers were identified as 17 year old Pakorn Saisiri, 50 year old Boonluan Sarasingam and 49 year old Sompop Jirapong. The three were thrown from the back of the pick-up. Police say a woman, a man and two children from the same pick-up were also injured.
The pickup, driven by 32 year old Noppadol Pho, was transporting construction workers and their families from Muang district to a construction site in Phichit's Pho Thap Chang district when the accident happened.
Police said Noppadol's pickup was hit by another pickup driven by 23 year old Supipat Pe-ihn from Samut Prakan's Phra Pradaeng district, who, police allege, dozed off behind the wheel.
Supipat has been arrested and charged with reckless driving causing deaths and injuries.
SOURCE: The Nation Weekend