Weird World News: You never know what you'll get, from a baby to false gold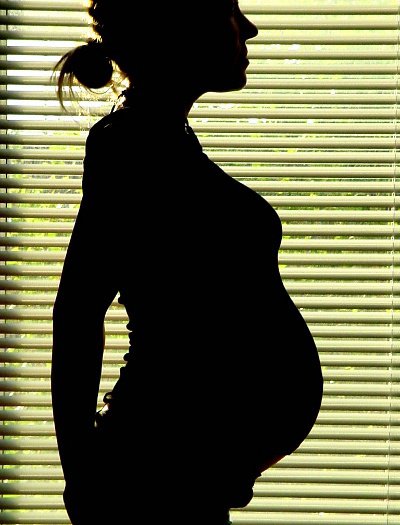 PHUKET: Forrest Gump famously said, "My Mama always said, 'Life was like a box of chocolates. You never know what you're gonna get.'" In honor of Mrs Gump's timeless wisdom, this week's Phuket Gazette Weird World News roundup is popping out a baby, drilling for gold and counting its carats in diamonds all in the name of getting more, or less, than bargained for.

British soldier gives birth to 'surprise' baby in Afghanistan

A BRITISH soldier on active service in Afghanistan brought new life into the world on her tour of duty by giving birth to a "surprise" baby at Camp Bastion field hospital, reported Reuters.

A "Pediatric Retrieval Team" was dispatched from Britain to provide logistical support for the soldier and her newborn son – unconfirmed reports circulated he was named Sebastian – on the long flight home, said the Ministry of Defense (MoD).

"It is not military policy to allow servicewomen to deploy on operations if they are pregnant. In this instance, the MoD was unaware of her pregnancy," the ministry said.

Not only was the MoD in the dark on this one, but also it appears the mother was unaware of the situation – as if the baby were the only person in the know until it was time to move out.

Maternity experts and midwives have started to squelch many peoples' immediate doubts: how do you not know you're pregnant?

Belinda Phipps, chief executive of the parenting charity NCT, said it could be easier to miss a pregnancy in a highly stressful situation, like being on the front line in Afghanistan, reported the Huffington Post.

"When you're a soldier, it's a life-or-death situation, in that situation, your body priorities your own survival, not that of the baby. Your body thinks 'I need to keep you alive first and foremost'.

"And you can be so focused on yourself you don't realize the pregnancy. Quite often people under that much stress will miscarry," she explained.

The Royal Artillery gunner had conceived before her six-month stint in Afghanistan began. Her pre-deployment training included a 13km march and an 8km run. Her job in the field involved providing covering fire for troops fighting insurgents, reported Reuters.

"I am pleased to report the mother and baby are doing well and we are all delighted at the outcome," said Lt Col Andrea Lewis, commanding officer of the field hospital were the child was born.

Some commanders are now pushing for compulsory pregnancy tests before deployment for female soldiers, reported The Mail.

Manhattan gold, only skin deep

CAVEAT emptor: one glimmer of hope in side-stepping failing banks has for time immemorial been investing in gold, but recently a midtown Manhattan jewelry shop was found to have sold fake gold bars, reported Fox News.

Ibrahim Fadl bought a gold bar worth an estimated 550,000 baht from a merchant who had sold him solid gold bars in the past, but there was an elemental difference this time – the bar was only the shell of what it once was, a shell filled with tungsten, not gold.

Due to recent rumors circulating about fake gold bars working their way through the market, Mr Fadl took a drill to almost 3 million baht's worth of 10-ounce gold bars.

The glister of gold quickly turned gray as the drill hit tungsten.

"I really got sick. It's a large amount of money and I could not believe that somebody was so professional and clever, it's perfect," Mr Fadl said.

Fox News went on to explain why even a reputable jewelry merchant in Manhattan could be fooled:

What makes it so devious is a real gold bar is purchased with the serial numbers and papers, then it is hollowed out, the gold is sold, the tungsten is put in, then the bar is closed up. That is a sophisticated operation.

The "sophisticated operation" may be global in scope: gold bars filled with tungsten showed up in England earlier this year, Yahoo News reported.

With the value of a 10-ounce gold bar dropping from about 550,000 baht to about 110,000 baht if it's filled with tungsten, investing 1,000 baht in a drill might just be worth it.

Russia looks to double-up with diamonds

RUSSIA is poised make a serious withdrawal from a 62-mile-wide asteroid crater in Siberia, which is home to a source of diamonds bigger than the entire world market, reported The Mirror.

"We are talking about trillions of carats, bigger than all known world reserves," Scientist Nikolai Pokhilenko said.

The Popigai crater inside the Arctic Circle has lain untapped because the old Soviet Union put all its efforts into making synthetic gems, claimed The Mirror.

"The diamonds can overturn everything and it is not clear what will happen to prices in the market," said diamond expert Gennady Nikitin.
— Isaac Stone Simonelli
Thailand News

Join the conversation and have your say on Thailand news published on The Thaiger.
Thaiger Talk is our new Thaiger Community where you can join the discussion on everything happening in Thailand right now.
Please note that articles are not posted to the forum instantly and can take up to 20 min before being visible. Click for more information and the Thaiger Talk Guidelines.