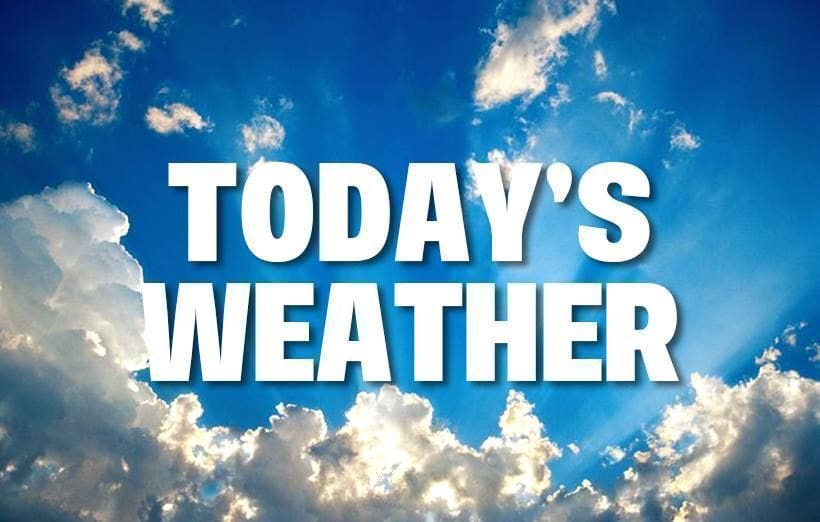 Bangkok
Generally clear. High 34ºC. Winds S at 15 to 25 km/h.

Phuket
Partly cloudy. High 32ºC. E winds shifting to SSW at 15 to 30 km/h.

Chiang Mai
Generally clear. High 36ºC. Winds SSE at 10 to 15 km/h.

pattaya
Partly cloudy. High 31ºC. Winds SSW at 15 to 25 km/h.

Hua Hin
Partly cloudy. High 32ºC. Winds SSE at 15 to 30 km/h.

Ko Samui
Partly cloudy. High 26ºC. Winds SE at 15 to 30 km/h.

Keep in contact with The Thaiger by following our
Facebook page
.
Never miss out on future posts by
following The Thaiger
.
Government planning new strategies to boost economic recovery
Energy minister and deputy PM Supattanapong Punmeechaow has outlined a number of strategies the government hopes will help the Thai economy recover from the Covid-19 fallout. The Eastern Economic Corridor, the special economic zone covering the eastern provinces of Rayong, Chon Buri and Chachoengsao, continues to eye foreign investors with a number of large infrastructure projects in the pipeline. One of those is a high-speed rail link between U-Tapao, Don Mueang and Suvarnabhumi airports. Also in the works is a 290 billion baht project to develop U-Tapao, with plans for a new, third terminal, and an aviation training centre, among other facilities.
Supattanapong adds that the Board of Investment is considering a range of incentives to encourage foreign investors to purchase property in Thailand. The government is considering offering permanent residency to those buying condos in the Kingdom, provided they don't mortgage, transfer, or sell the units within 5 years of purchase.
In relation to foreign arrivals, he says the government will clarify its plans on any further re-opening to tourists and investors, in addition to any potential reduction in quarantine. He adds that if the current 14-day period is to be reduced, this would only apply to those coming from countries considered "low risk" for Covid-19. It's understood the Public Health Ministry is working on categorising countries into low, medium, and high risk, in order to determine the new mandatory quarantine period for international arrivals.
Officials are also considering how foreigners can be encouraged to up their spending from the current average of 50,000 baht per person to 100,000 baht. Since the closure of Thailand's borders due to the Covid-19 pandemic, the country's tourism sector, once welcoming around 40 million visitors a year and generating 3 trillion baht in revenue, has been decimated.
Meanwhile, the government continues to target domestic tourists and residents through a number of stimulus measures, including a recently announced co-payment scheme aimed at boosting spending.
SOURCE: Nation Thailand
Keep in contact with The Thaiger by following our
Facebook page
.
Never miss out on future posts by
following The Thaiger
.
Head of development think tank calls for dialogue to resolve political crisis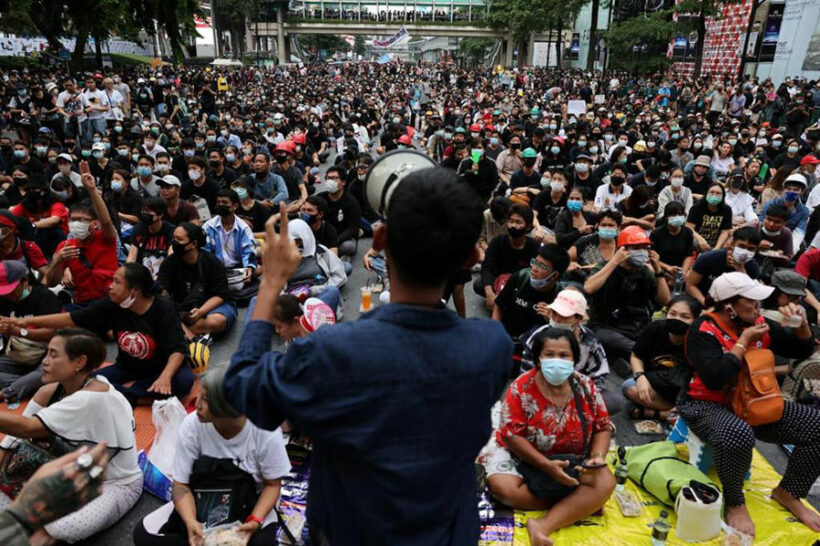 The president of the Thailand Development Research Institute is calling on both sides to resolve the ongoing political conflict through dialogue and democracy. In a report in the Bangkok Post, Somkiat Tangkitvanich warns that the situation is reaching a crisis point as he lays out his proposals for how both sides can reach an agreement.
Posting on Facebook, Somkiat points out that the country is currently divided politically based on their age, which he says is still preferable to being split by religious or racial differences. He adds that each side still needs to live alongside the other and that the only way out of the current impasse is through dialogue.
"For many Thais, the main question is what kind of political and governing system we should have and how the Monarchy should play a role. Many have expressed their own opinions, and it is obvious there are still huge differences. Whatever happens, we will still continue to co-exist in Thailand and we cannot expel or get rid of the side (just because) they hold different opinions."
One of Somkiat's suggestions is to use the House of Representatives and the parliamentary process to find a solution in the first instance. If this fails, the next step would be to hold a referendum and allow the people to decide. In the event of a referendum, each side should have equal opportunity to argue their case without intimidation, so that voters can make a fully informed decision.
He adds that, in addition to the formal process, a mediator acceptable to both sides could chair informal talks between them, but warns that these should not be held publicly, in order to avoid pressurising negotiators into a corner where they're unable to change their stance.
Finally, he points out that, in order for both sides to work together and learn to trust each other, the government must release everyone currently being held on politically-related charges and listen to what they have to say.
SOURCE: Bangkok Post
Keep in contact with The Thaiger by following our
Facebook page
.
Never miss out on future posts by
following The Thaiger
.
UPDATE: Covid-19 detected on gym equipment, Koh Samui covid case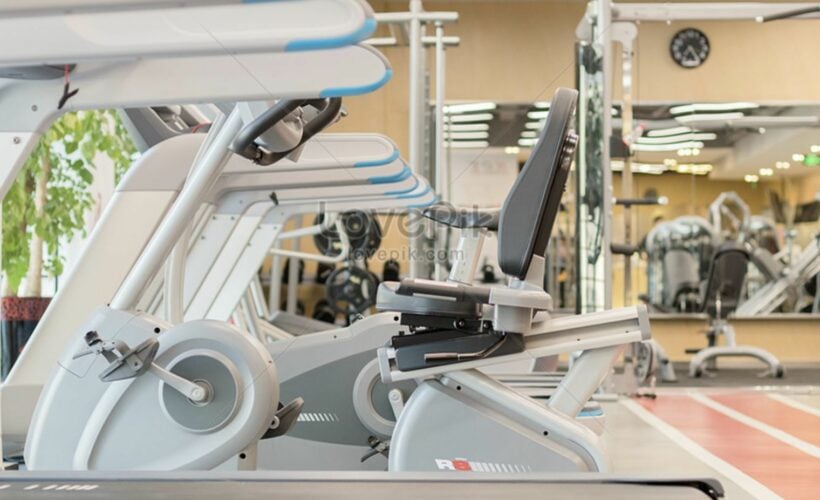 The Department of Disease Control has provided some updates relating to the Koh Samui-based 57 year old French woman who tested positive on Thursday for a case of Covid-19, the first case on the Gulf island in 7 months. Quite swiftly authorities have been able to come up with a possible reason for the case after claiming they detected the coronavirus on gym equipment at the hotel where the woman, her husband and teenage son, were conducting their 14 day ASQ.
The woman, her husband and male teenager, had recently returned from France. Art this stage the government has not responded to questions to the type of visa they are travelling on and how they were able to enter Thailand under the current regime of restrictions and border closures. They all spent 2 weeks in an Alternative State Quarantine hotel in Samut Prakan, south east of Bangkok. She tested negative twice whilst in quarantine. 5 days after being released she tested positive.
Dr. Opas Karnkawinpong, Acting Director-General of the Thai Disease Control Department, says that health officials, tracking down the possible sources of the coronavirus, found traces of Covid-19 on gym equipment used by the woman at the ASQ hotel in Samut Prakan, leading officials to believe the case was not spread on Koh Samui.
Health officials have also conducted Covid-19 tests on 67 employees and other people who were quarantining at the hotel and all were cleared of infection. The Department of Disease Control says, because of this incident, they are planning further restrictions and measures for ASQ hotels.
The woman's husband, son and a close family friend, who collected the family at the Koh Samui Airport and drove them home in her car, have all tested negative for the virus. All remain under observation in quarantine at this stage. 10 others, including flight staff, on the Bangkok Airways flight that took them from Bangkok to Koh Samui, have also all tested negative for the virus but have been quarantined as a precaution.
Yesterday there were 4 new Covid-19 cases reported in Thailand, including 3 cases identified whilst in state quarantine and a domestic infection (the 57 year old woman), according to the Centre for Covid-19 Situation Administration.
Of the 3 returnees, 1 patient, aged 38, had arrived from Austria and 2, aged 26 and 38, had returned from Hong Kong. They were all female.
SOURCES: The Pattaya News | Nation Thailand
Keep in contact with The Thaiger by following our
Facebook page
.
Never miss out on future posts by
following The Thaiger
.