Two out of three Thai workers are happy at work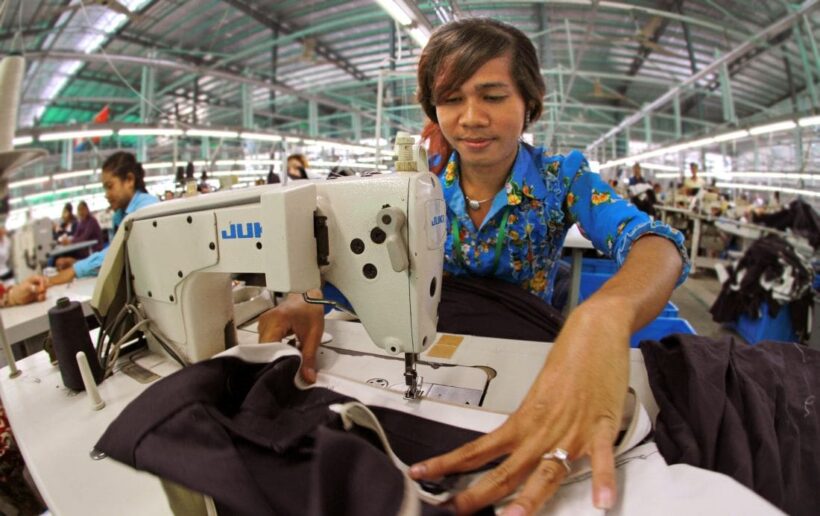 Most Thai workers say they have a happy work life but are hoping the new government will boost the minimum wage and provide better medical welfare benefits.
Just some of the results of a recent National Institute of Development Institution (NIDA) poll.
The poll was conducted around the country to gauge worker 'happiness' and ask what they expect from the government to improve their lives (numbers rounded to the nearest .1%).
64.9% say they have a happy work life
27.4% say have a very happy work life
7% say they don't have a happy work life
0.8% say they are not happy at all with their work
What the Government do to assist Thai labourers?
47.1% want an increase in the minimum wage to meet with the cost of living
22% want an increase in medical benefits
11.3% want promotion of labour skills
10.6% seek a solution to the unemployment problem
6.7% want the preventing of employers from taking advantage of their employees
2.1% want government action against migrant workers taking over their jobs
What skills would you like to improve?
38.7% mentioned the foreign languages
12.9% industrial works
10.2% computer skills
7.4% food and beverages
6.9% social media
6.5% construction work
5.4% car and motorcycle repairs
4.9% electrical and electronic works
3.5% taloring
0.88% hairdressing
The poll was conducted between April 19-21 on 1,256 people aged 18+.
Keep in contact with The Thaiger by following our Facebook page.
Never miss out on future posts by following The Thaiger.
Health Minister volunteering to receive first Covid jab, as effectiveness rate questioned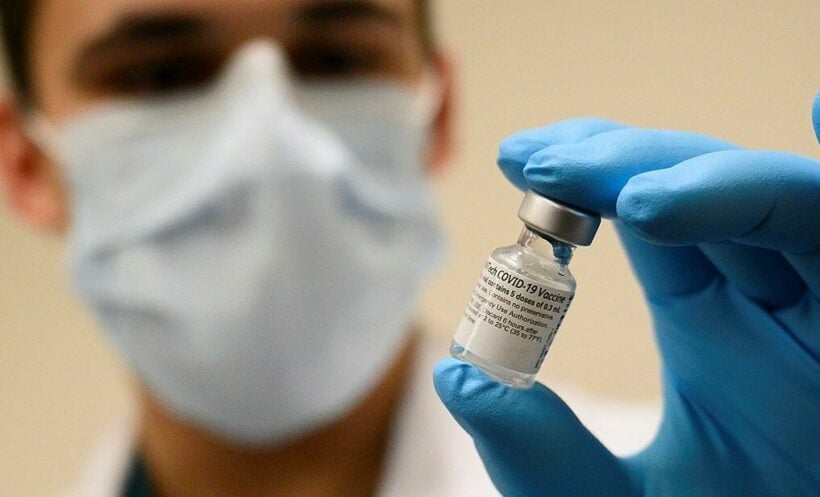 "I'll go first!"
Thailand's Public Health Minister has repeated his pledge to be the first person to receive the Covid-19 vaccine, in a bid to allay people's concerns. Questions have been raised about the Chinese-manufactured Sinovac Biotech jab after its effectiveness rating was revised downwards by researchers in Brazil.
Anutin Charnvirakul says the vaccine process will be overseen by Sophon Mekthon from the Ministry of Public Health and all safety criteria will be met. The Pattaya News reports that the minister says he has confidence in the safety of the vaccine and is willing to prove it by being the first person to get the jab. It's not the first time he has made this suggestion but there has been no official confirmation that the Health Minister will be first in line.
Thailand has ordered 2 million doses of the vaccine, with the first 200,000 expected to arrive next month. The government has also ordered 26 million doses of a Covid-19 vaccine produced by AstraZeneca in partnership with Oxford University but is not expected to take delivery of that vaccine until the middle of the year.
SOURCE: The Pattaya News
Keep in contact with The Thaiger by following our Facebook page.
Never miss out on future posts by following The Thaiger.
Government considering another registration round for co-payment scheme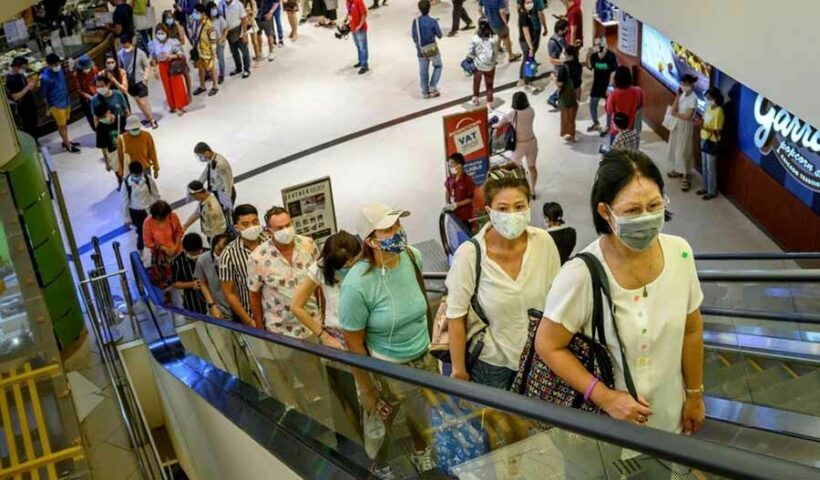 The Finance Ministery is considering adding another registration round to the Khon La Khrueng ("Let's Go Halves") co-payment scheme, as 1.34 million rights have not yet been taken up. The government introduced the scheme last October, in an effort to stimulate the Covid-battered economy. Under the scheme, Thai citizens get a 50% subsidy on the purchase of food, drink and general products, up to 150 baht per person per day, to a maximum of 3,000 baht for the duration of the scheme. Those who sign up need to make purchases within 14 days of their registration.
The first phase got under way on October 23 and finished on December 31, with the government setting aside 30 billion baht to cover 10 million people. The second phase began on January 1 and runs until March 31, covering an additional 5 million people. The cap has also been raised from 3,000 to 3,500 baht.
Kulaya Tantitemit from the Fiscal Policy Office says that of the combined 15 million rights, 13.66 have been taken up. The Bangkok Post reports that those who have not received subsidy rights can register for the 1.34 million that remain by the end of this month.
The Finance Ministry is also considering a third phase of the scheme, based on the success of the first 2 phases, according to Minister Arkhom Termpittayapaisith.
SOURCE: Bangkok Post
Keep in contact with The Thaiger by following our Facebook page.
Never miss out on future posts by following The Thaiger.
Arrest warrants sought for 8 civilians suspected of smuggling migrant workers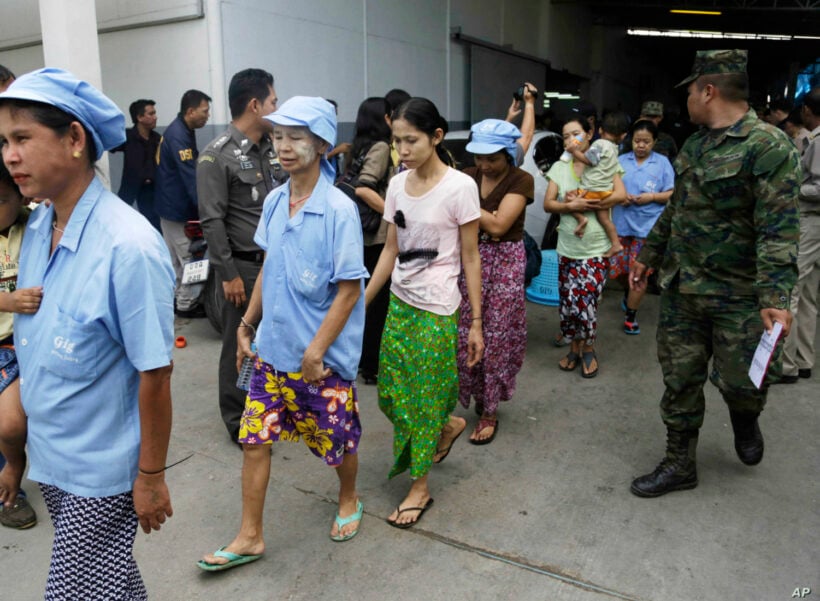 Deputy national police chief Damrongsak Kittiprapas has confirmed that arrest warrants are being sought for 8 civilians implicated in the illegal smuggling of migrant workers. The Bangkok Post reports that the 8 face charges of aiding and abetting illegal immigration. The workers were trafficked from Myanmar to the central Thai province of Samut Sakhon, where the latest outbreak of Covid-19 began last month. 20 police officers are also being investigated for their role in the smuggling operation. They have been suspended from duty pending a full investigation. It's thought there are up to 25 police officers suspected of involvement.
"After tracing the migrant workers' route into Samut Sakhon and then jobs at its shrimp market, we found that most received direct assistance from more than 20 police officials and eight civilians. They smuggled the workers across the border in Sangkhla Buri district of Kanchanaburi and then provided transport to get them to Samut Sakhon."
Damrongsak says an investigative committee is being set up prior to criminal prosecution and disciplinary action being taken against the police officers involved.
"A formal fact-finding procedure will be carried out before both disciplinary and legal action is pursued against them."
The committee, which is being chaired by the assistant national police chief, will work with a separate panel set up by the government to investigate the role of police officers in people smuggling. The committee is mostly made up of police officers. Damrongsak says PM Prayut Chan-o-cha insists that investigating officers carry out their duties in an honest and transparent manner.
SOURCE: Bangkok Post
Keep in contact with The Thaiger by following our Facebook page.
Never miss out on future posts by following The Thaiger.